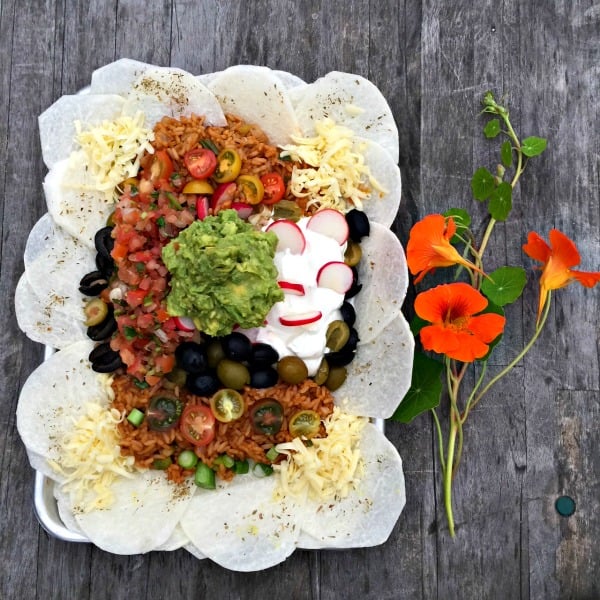 Cinco de Mayo is a celebrated here in San Diego, all around town and throughout the night. Nachos are one of the many dishes offered at any event or party you will be attending during this holiday. Nachos are a layered dish made with corn tortillas and many individualized ingredients. It's basically a free-for-all type of recipe. Traditionally, along with the warm chips you add cheese, sour cream, meat, salsa and guacamole.  I decided to use Jicama in place of the chips for a healthier option, but also for a new twist on an old favorite.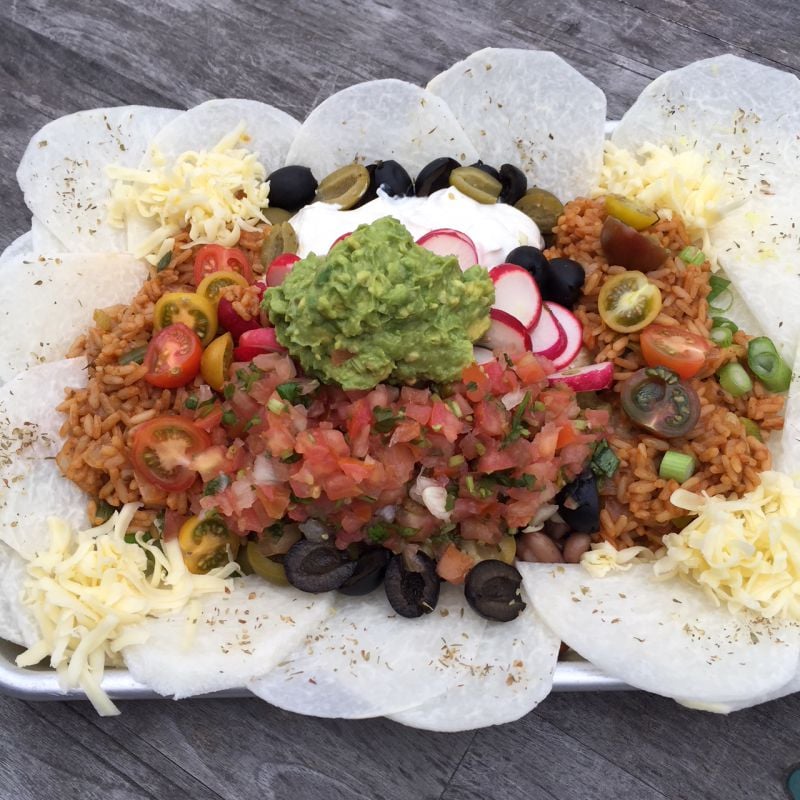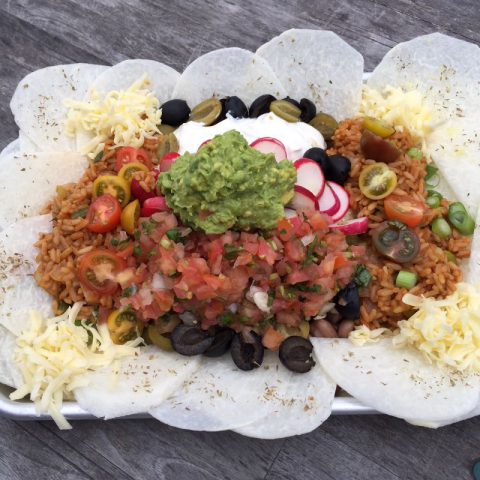 I know, I can hear it now. Why? Don't get me wrong, I do love my blue chips with guacamole! I also like the clean crispy crunch a Jicama chip gives you! It has a juicy refreshing taste and can be placed together with a bowl of hummus, added to salads and served as an appetizer topped with just about anything.
Here are a few facts about Jicama~
Jicama is a root vegetable found in South America.
It's know for it's high level of dietary fiber, which improved digestion.
Vitamin C is very high in this root vegetable, great for the immune system.
High levels of potassium is found in a Jicama, which helps with high blood pressure.
Vitamin B6 helps with brain function, which you can find in high numbers in Jicama.
Caution: the root of Jicama is edible, but the rest of the plant is highly toxic. Be careful not to eat the seed pods, leaves or vines, they are poisonous.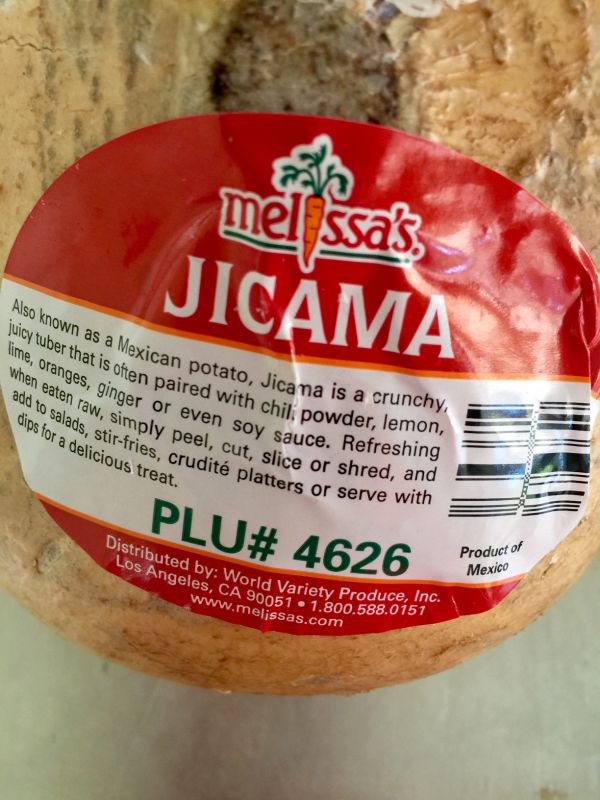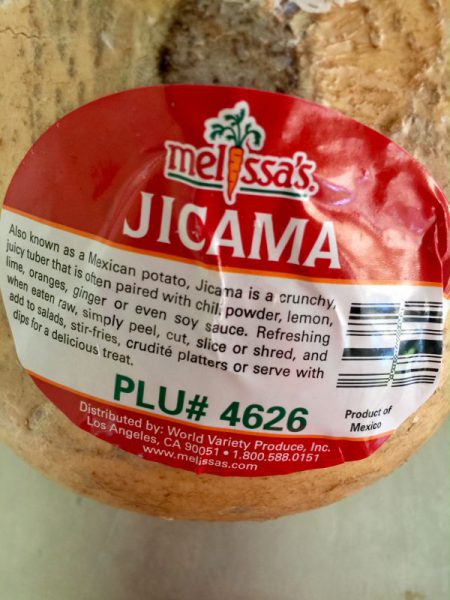 You can find Jicama in most stores today, but you can also but it online at Melissa's Produce. Make sure the root is hard and firm, with no bruises or cuts. Use a peeler to remove the outer skin of the Jicama.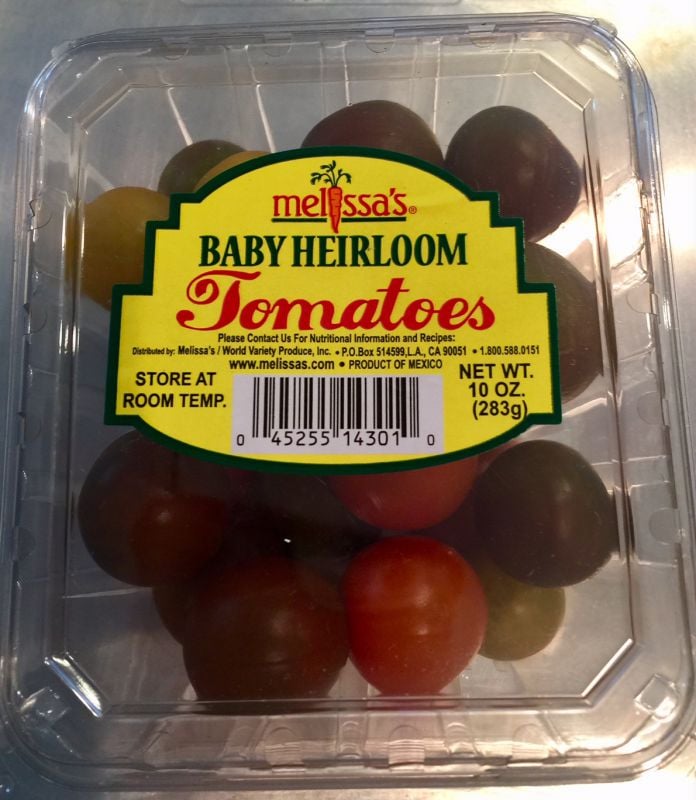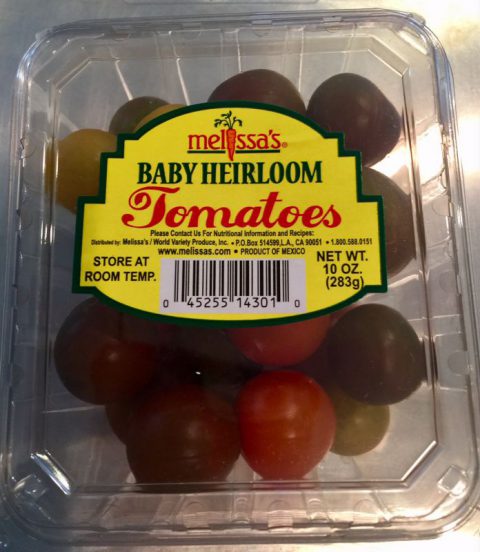 You can add any chopped tomato to the layered dip, or much easier are the baby tomatoes. Tip:  It keeps your dip from getting too juicy or soggy. This is also a product of Melissa's Produce. Below, is a steamed bean medley that I added for the protein needed to make this dish complete.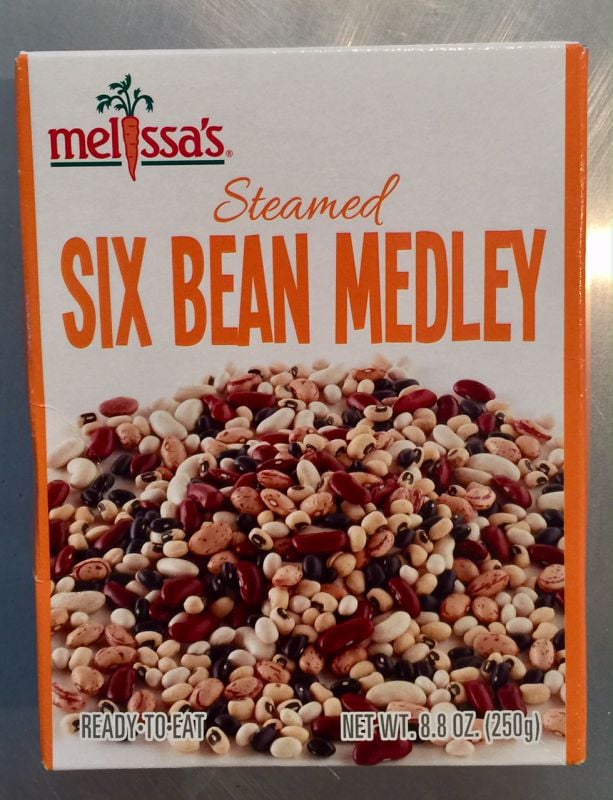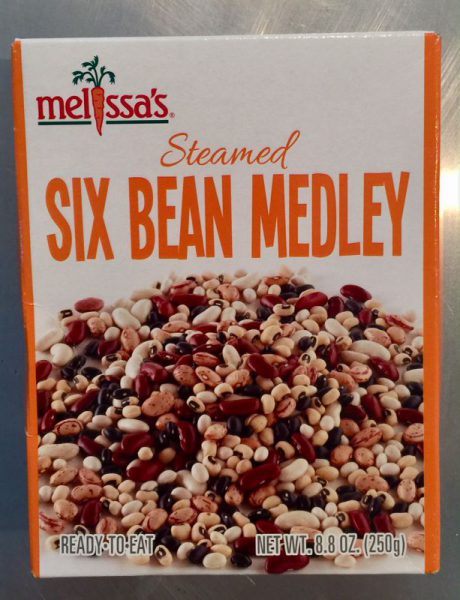 As I contemplated about adding more flavor to dish, I decided to add an old Mexican rice recipe that I have made over and over to the nacho dip. It gives the dish added protein.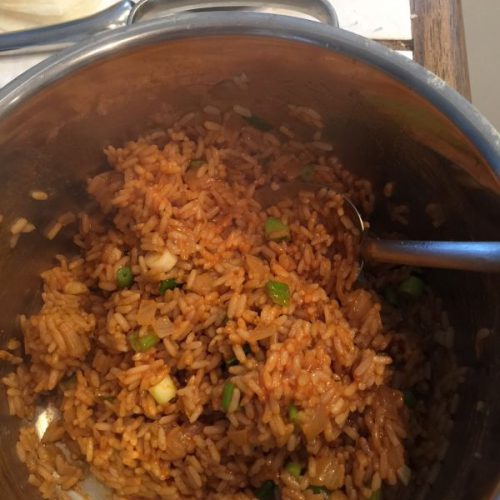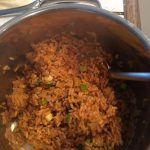 Everyday Mexican Rice
Add this to your taco bar or any Mexican table and you will have a complete menu for your guests.
Ingredients
3-4

tablespoons

olive oil

3/4

cup

chopped onion

1 1/2

tablespoons

minced garlic

1 1/2

tablespoons

seeded and finely chopped jalepno chili

1 1/2

teaspoons

dried oregano

1 1/2

teaspoons

ground cumin

1

teaspoons

chili powder

1 1/2

cups

long-grain white rice

2 2/3

cups

vegetable or chicken broth

6

tablespoons

crushed tomatoes with puree, or chopped tomatoes

1 1/4

teaspoon

salt

6

tablespoons

chopped green onions
Instructions
Heat oil in a large saucepan over low heat. Add the next six ingredients. Cook until onions have softened, about 10 minutes.

Add rice, cook 2 minutes stirring to prevent sticking. Add the broth, tomatoes, and salt. Bring to a boil. Reduce heat and simmer until rice is tender 25-30 minutes.

Mix in green onions and remove from heat. Let sit for 10 minutes. Fluff with fork and serve.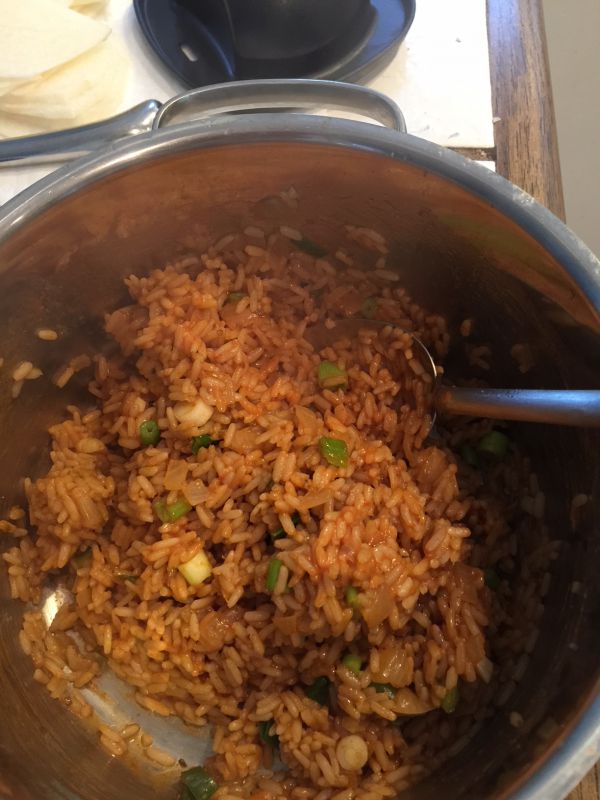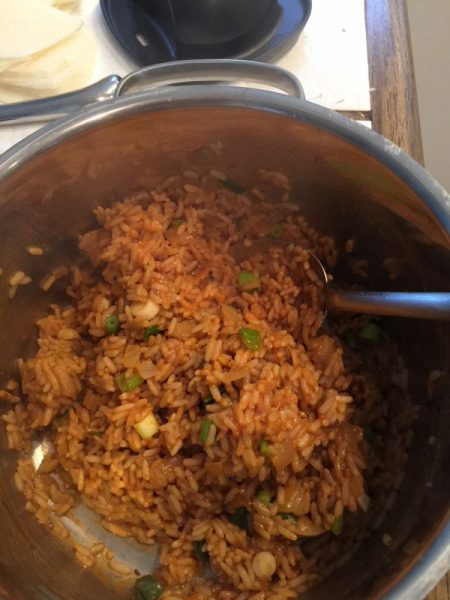 Here's your Shopping List – Choose all or just what you like.
1 (6 ounce) can each of black and green pitted olives
1 large Jicama
1 pkg. of six bean medley from Melissa's Produce.
1 container sour cream
1 container of Salsa Fresca
1-2 cups Baby Heirloom tomatoes from Melissa's produce.
1 bunch Green Onions
1 bunch radishes
2 avocados
1  lb. cheese, your choice I used white cheddar
1 lemon for the avocado
Ingredients for the rice recipe.
There is no recipe but here are a few instructions!
1. Prepare the rice recipe. While the rice is cooking, prepare all your ingredients.
2. Begin by peeling and thinly slicing or cutting into fries the Jicama.
3. Thinly slice the radishes and pickle them.
4. Slice the olives and tomatoes in halves.
5. Drain and rinse the beans.
6. Shred the cheese.
7. Make the guacamole, add the juice of one lemon, salt and pepper.
Begin layering!
1. Arrange the Jicama around the platter.
2. Add the rice and bean layer.
3. Add the sour cream and the salsa.
4. Add the sliced olive and tomatoes.
5. Add the shredded cheese.
6. Top with the quick pickled radishes and several dollops of the guacamole.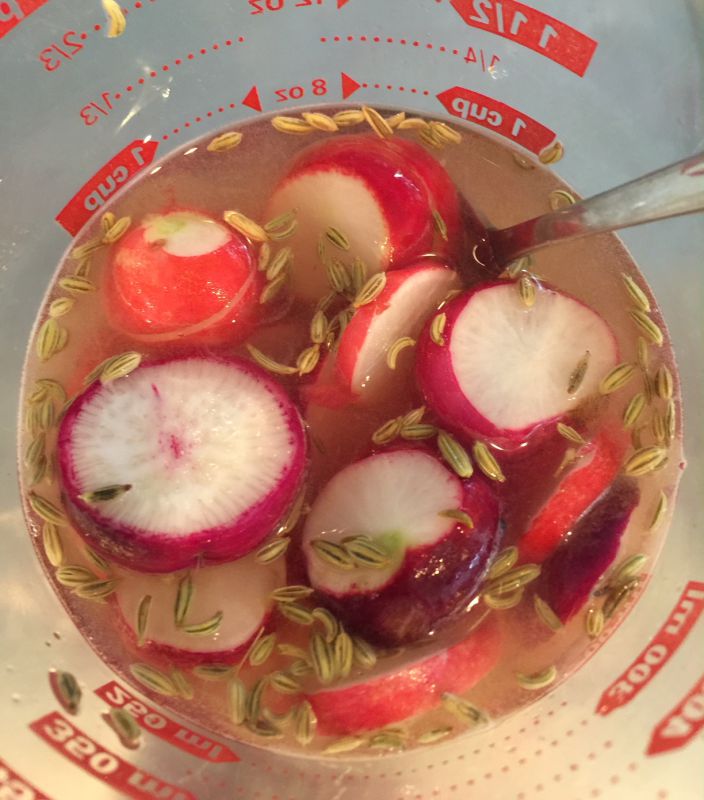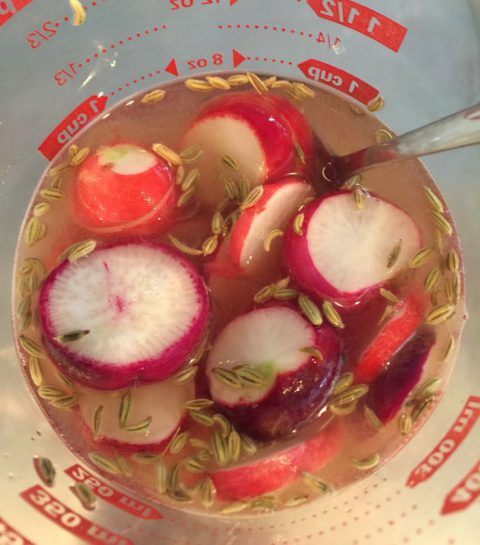 For the Quick Pickled Radish: Add sliced radishes to a bowl and add 1/2 cup apple cider vinegar, 1/2 cup sugar, 1/4 cup water and 1 teaspoon salt. Mix well.  I added a few fennel seeds for flavor, it's optional. When ready drain and add to dish.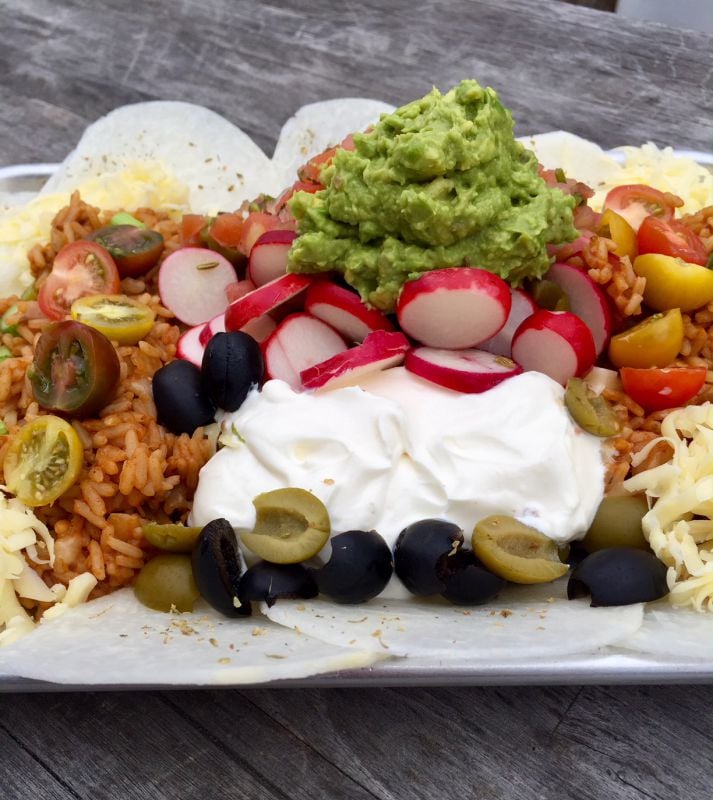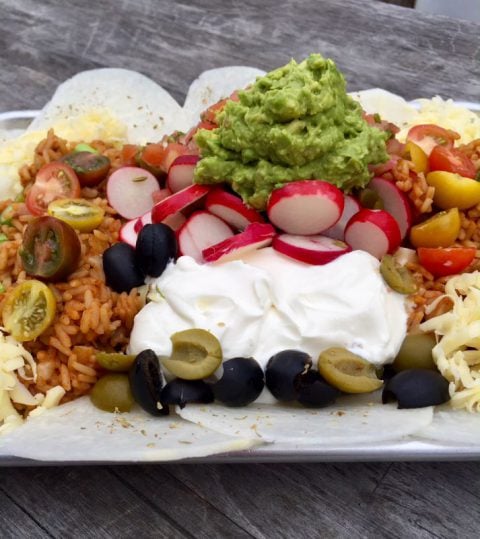 Happy Cinco De Mayo! 
Mary
© 2018 – 2019, Mary Papoulias-Platis. All rights reserved.