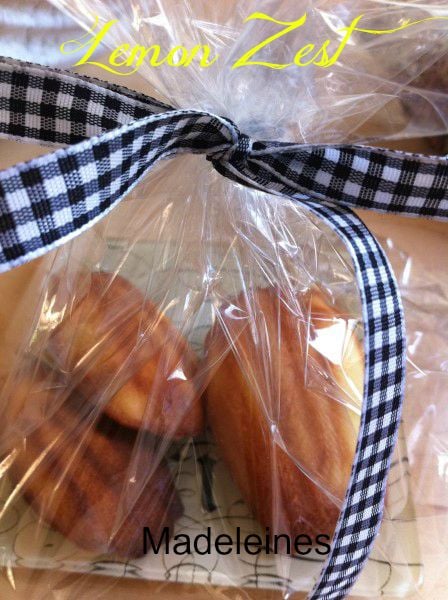 The other day we had a luncheon for the girls and I decided to come up with a sweet gift as a reminder of a dream trip we all would like to take someday.  Madeleines are the perfect French dessert. I searched for the perfect little tray to place some delicious cookies on and I thought these would make a nice take-home gift. This was my first time making these cookies, so I did take the time to rest the dough and find the right tray. It was worth the effort! These are now my go-to cookie that I make for my guests dropping by to say hello and share a cup or two of tea with.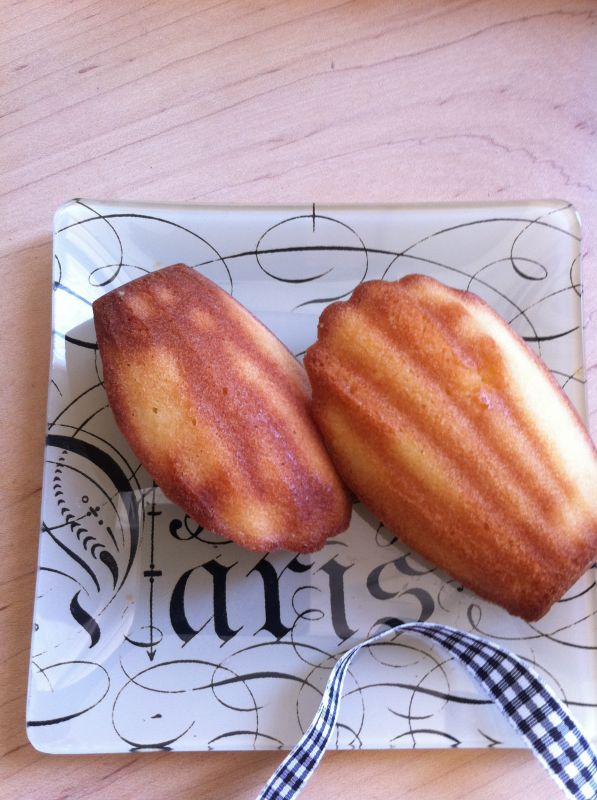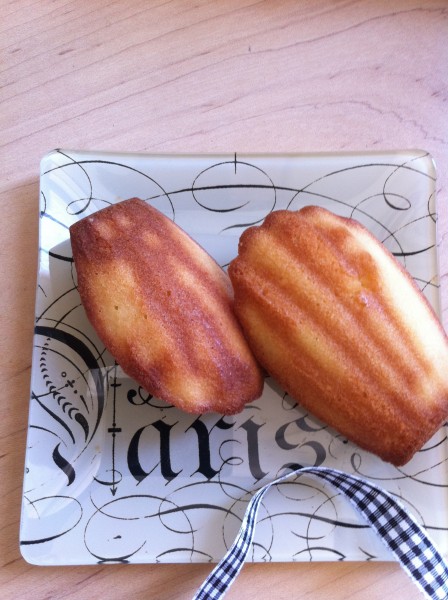 These square dishes are so beautiful with a Paris theme (hint: where we would all like to go someday) . I found them at the Barnes and Noble bookstore and are made by Fringe Studio. The plates come in many different sizes and pictures, perfect for adding soaps, perfumes, just about any tiny gift too. I chose this plate first, then added the cookie idea and the black and white theme.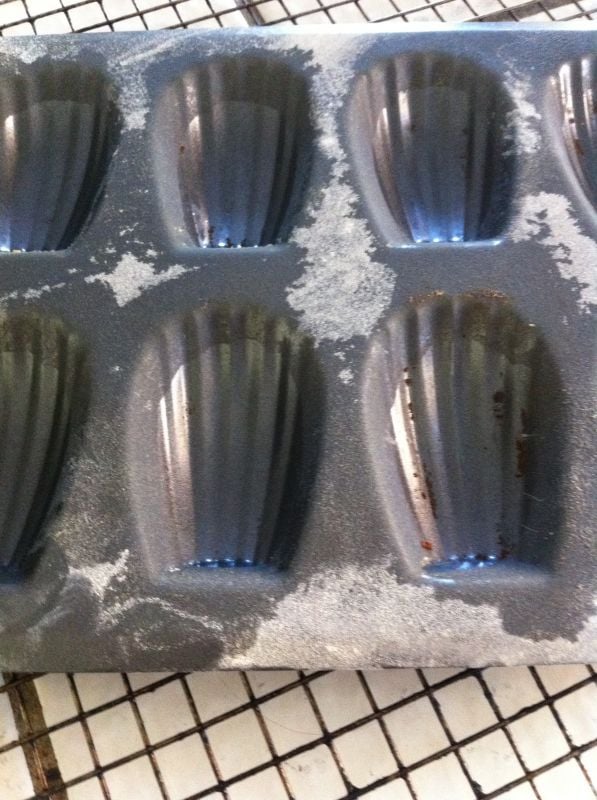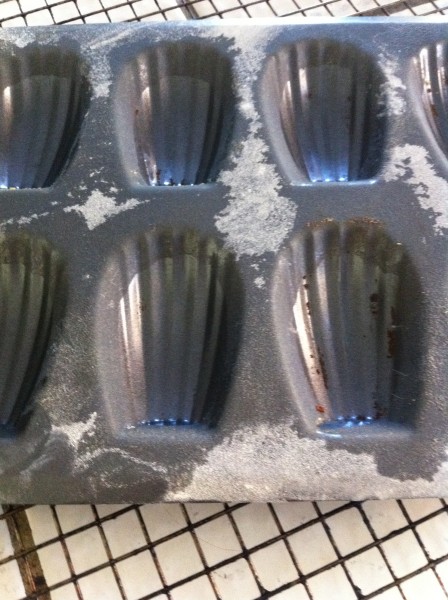 Then I chose to bake French Madeleine cookies and I was off again looking for the pan. I only bought one but should have bought two. These can be found at Sur La Table or Williams Sonoma. Of course, I always like to take myself out of my comfort zone, and into an area of cooking I have never been. I thought about meringues cookies but they still scare me. You know, those pretty pink, green, blue ones with a filling. So Cute. But not yet.  Then, I saw Lemon Madeleines in Martha Stewart 's Baking Handbook and was sold on this idea and the recipe.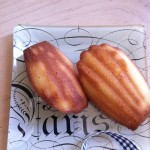 Lemon Zest Madeleines
This easy and delicious recipe takes to me to Paris in my kitchen. Take as a gift and share with friends. This makes the perfect cookie. Dough needs to be chilled so read recipe thoroughly and plan ahead.
Ingredients
1

stick unsalted butter, plus more for the pan

3/4

cup

all -purpose flour

Scant 1/2 cup almond flour

1/2

cup

plus 2 tablespoons sugar

2

tablespoons

finely grated lemon zest

1/4

teaspoon

pure lemon extract

3

large eggs

1/2

teaspoon

salt
Instructions
Preparation
In a small saucepan, melt butter. Set aside to cool.

In a large bowl whisk together flours and sugar.

Add the lemon zest and extract to cooled butter and stir.

In a large bowl combine the eggs wit the salt, and whisk until frothy.

Whisk in the flour mixture.

Cover the bowl with plastic wrap and refrigerate until chilled at least 2 hours or overnight.
Baking
Pre-heat the oven to 350 degrees.

Butter two 12-mold pans and dust with flour. (or use one twice)

Place batter in a pastry bag or a zip-lock bag and fill mold halfway.

Bake rotating halfway until edges of the cakes are golden brown,12-14 minutes.

Immediately invert cakes onto a wire rack to cool.

Madeleines should be served the same day they are baked.
I hope you enjoy them as much as I do!
 Someday Paris bound…Mary 
© 2012 – 2022, Mary Papoulias-Platis. All rights reserved.