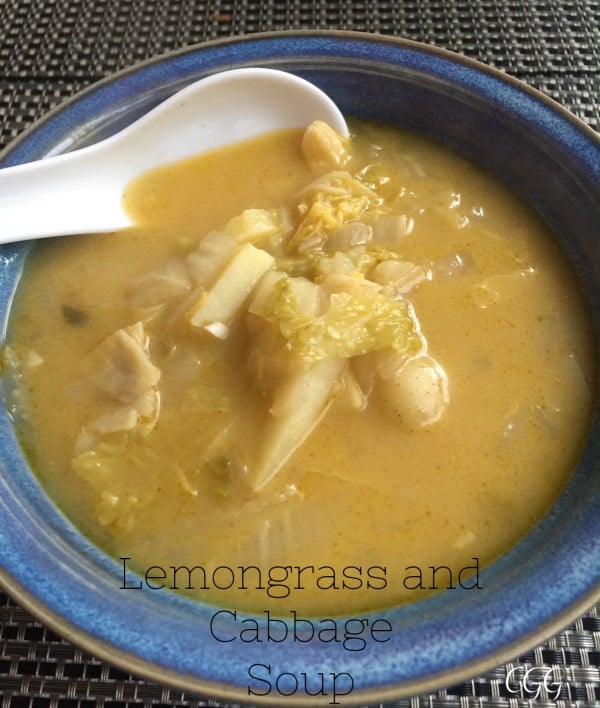 Obviously, this post is not about Greek food. But, I'm always curious about other cuisines and expanding my food knowledge. As you know, I visit Melissa's Produce monthly and bring back new innovative ideas to help you along in the kitchen. This event intrigued me, only because I have never cooked with a pressure cook before. Sitram USA teamed up with Melissa's Produce and expert Chef Jill Nussinow for a pressure cooking demonstration. She gladly introduced us to her new cookbook, Vegan Under Pressure.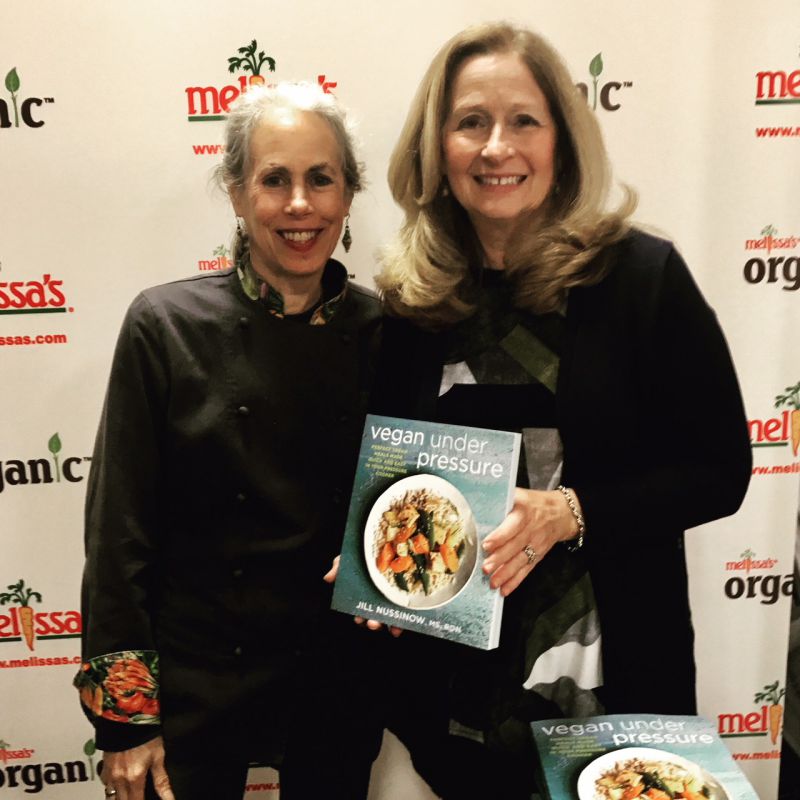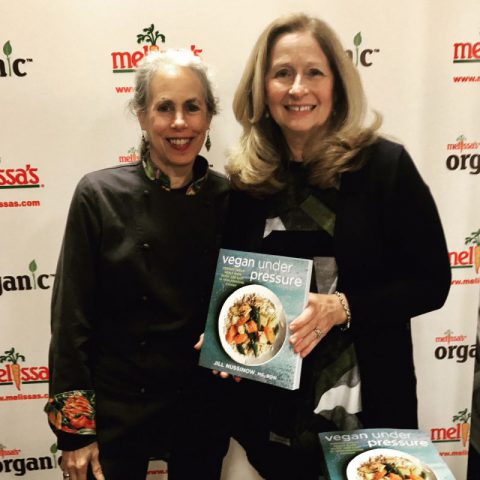 I can say I came away with this incredible new recipe for you, but a no-fear attitude on cooking with a pressure cooker.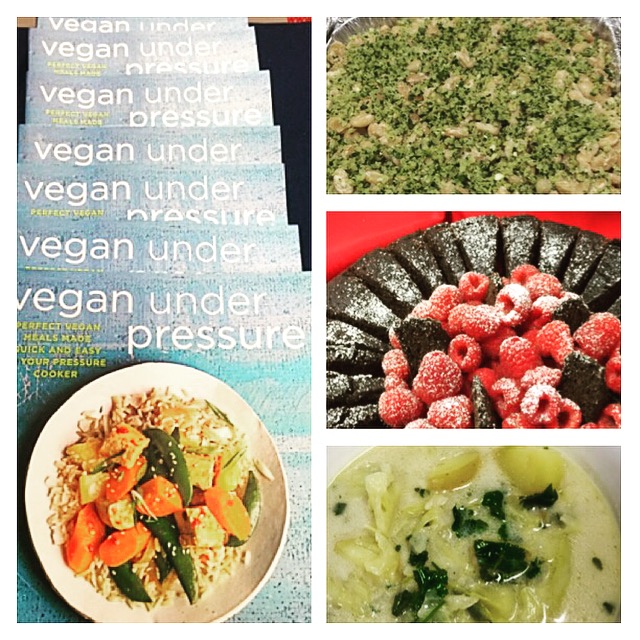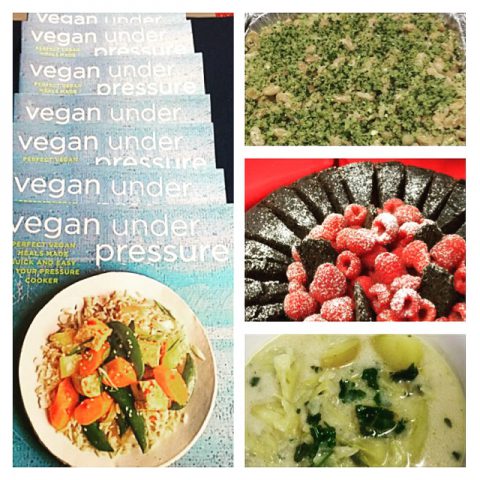 Melissa's Produce cooked up a storm from Jill's new cookbook, and it was all incredibly delicious.They demonstrated all the different ways to create dishes for you family with the use of the pressure cooker. The menu included Fall Vegetable Quinoa salad, Brussels Sprouts with Maple-Mustard Sauce, Millet and Lentils with Mushrooms, Canellini Beans with Gremolata, and Lemongrass Cabbage Soup. And for dessert a creamy moist Chocolate Cake., that is worth making. (check it out in the photo below)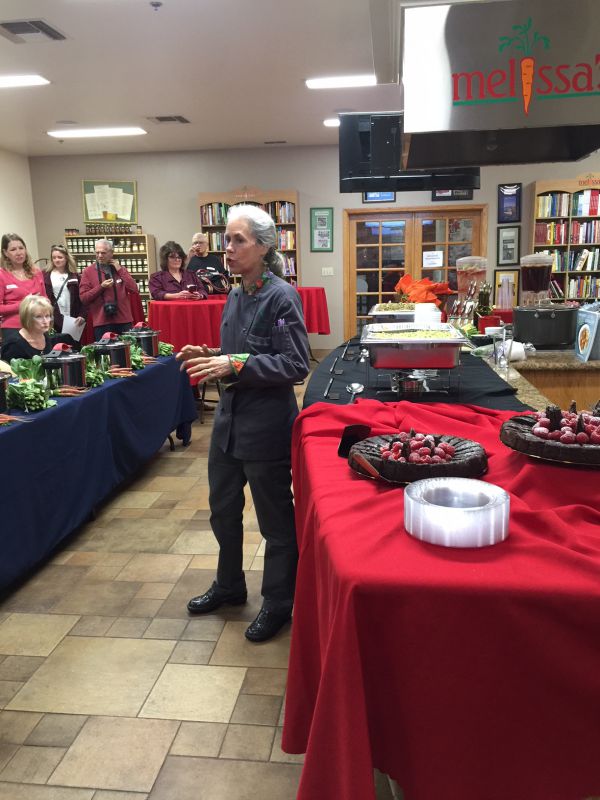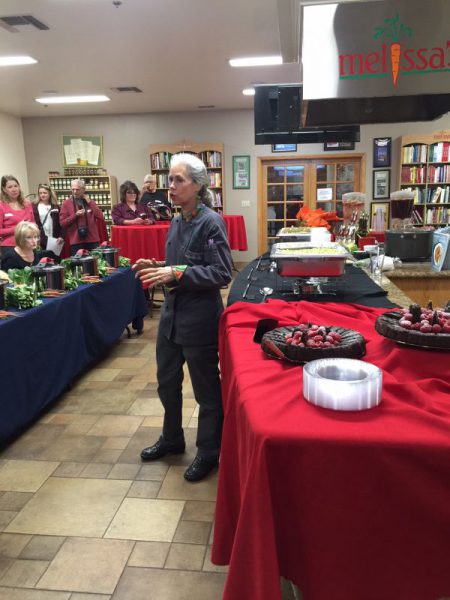 Best of all was the introduction of the pressure cooker from SitramUSA that we were all given to work with during this event. It gave us a better understanding of how the cooking method was assembled and gave us the confidence to take it home and work wit it in our own kitchens.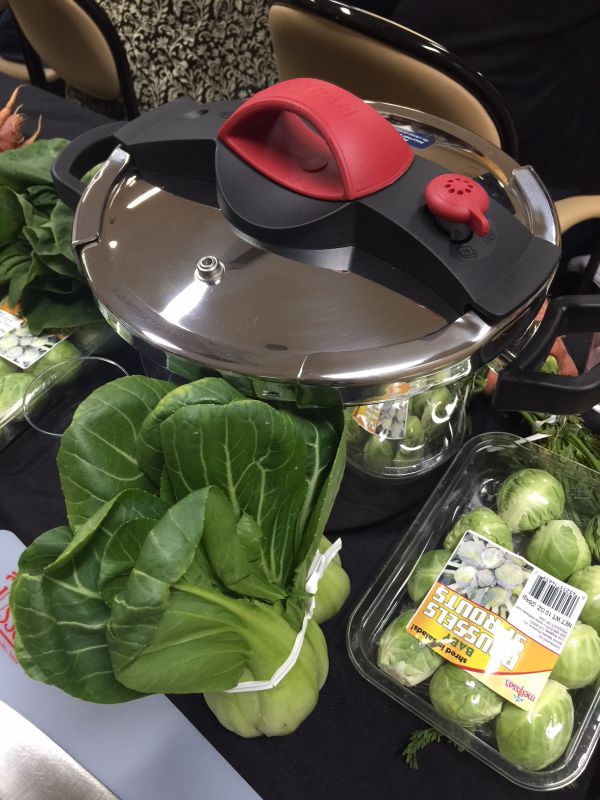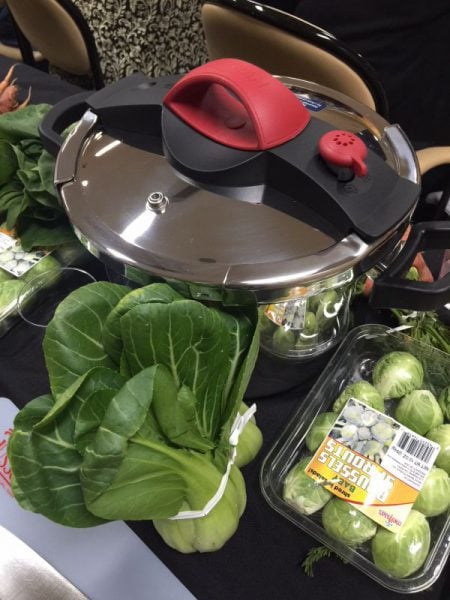 Sitram USA was kind enough to provide us with a pressure cooker to take home and use for our meals. I chose to make the soup for it's flavor profile and uniqueness. So, I assembled all the ingredients and literally in 14 minutes I had dinner on the table.
What???? Yes, that's right.  And the pressure cooker was a winner in my book. Where was this appliance when I had 5 people to feed?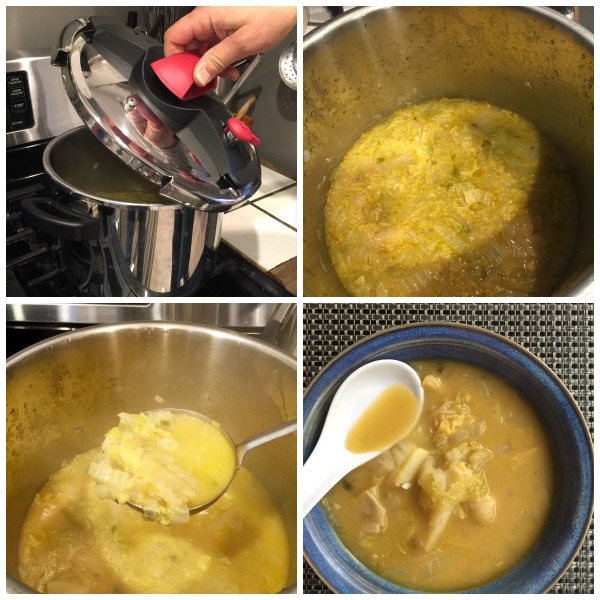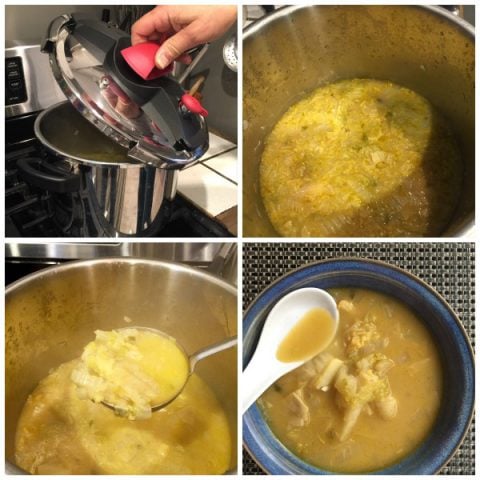 Just lift the top off when the pressure is off and it cools. The soup is warm and ready to be served. Sitram has made this method safe and carefree. Once you use it a couple of times, you will feel much more comfortable cooking with it.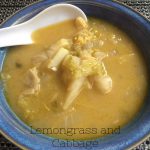 Lemongrass Cabbage Soup
Ingredients
2

teaspoons

olive oil, optional

1

cup

diced onion

1

hot chile, such as ripe jalepeno, or serrano,wither dried and left whole or fresh and minced, optional

1

lemongrass stalk, hard outer leaves discarded, stalk trimmed, cut into-2-inch pieces, and bruised with the back of a knife

1

garlic clove, minced

2

thin slices fresh ginger, about the size of a quarter, plus more for grating

1/2

medium to large cabbage thinly sliced to equal 6 cups

1

medium Yukon gold potato, sliced to equal one cup

4

cups

vegetable stock

1/2

cup

coconut milk, coconut beverage, or a few drops of coconut extract mixed with water

grated zest and juice of 1 lime

salt and freshly ground pepper

fresh chopped cilantro for garnish
Instructions
Heat a stovepot pressure cooker over medium heat or set an electric cooker to saute, add the oil, if using. Add the onion and cook for 1 to 2 minutes, until no longer raw. Add the chile, if using, the lemongrass, garlic, and ginger, and cook another minute or two until the onion is just beginning to soften.

Add the sliced cabbage and potato, along with the stock and coconut milk. Lock on the lid. Bring to high pressure : cook for 4 minutes. Let the pressure come down naturally. After 10 minutes, quick release and remaining pressure. Carefully remove the lid, tilting it away from you.

Using tongs, remove and discard the dried chile, along with the ginger and lemongrass pieces.

Add the lime zest and juice to taste ans season with salt and pepper and grated ginger, if you like. Garnish with cilantro and serve.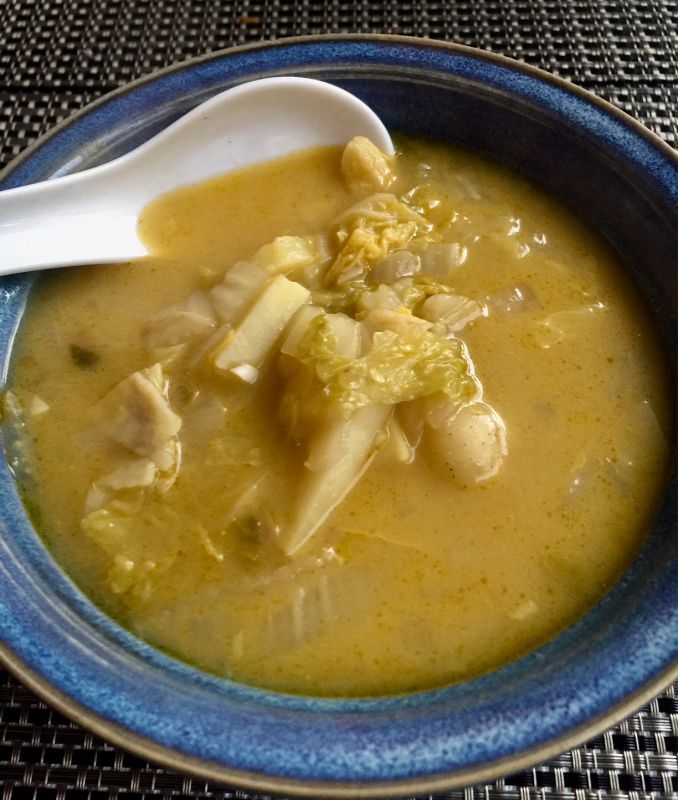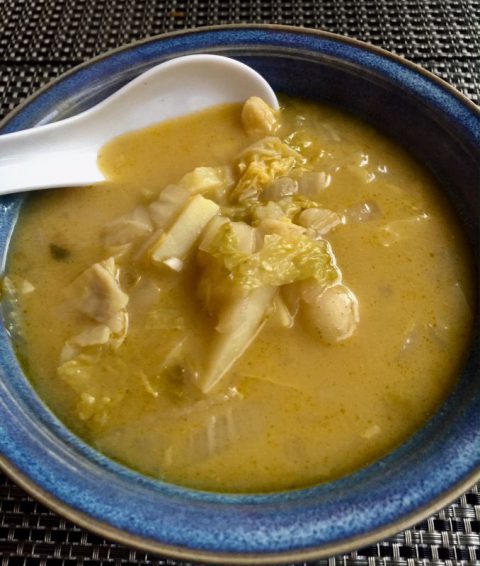 This is a soup I will make over and over again, its' that GOOD!
Mary
© 2018, Mary Papoulias-Platis. All rights reserved.