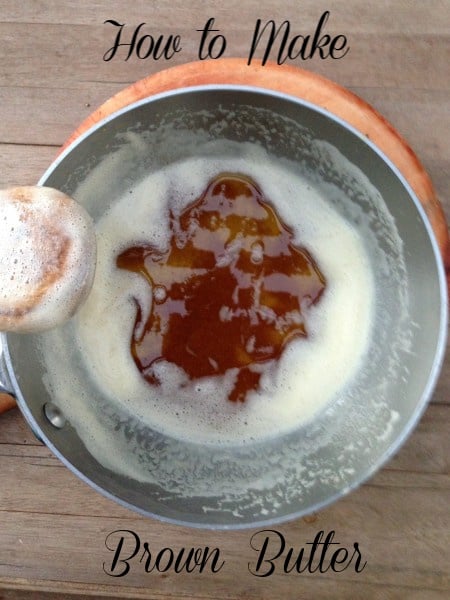 I grew up with a mother who used brown butter for many of her egg dishes and quick family dinners. Today, it's second-nature for me to pull out butter and make a quick  brown butter dish for my family. In this post, I'm going to explain the cooking technique only. You may want to practice once or twice with a small amount ( 1/4 cup) before using this in your recipe. Watch for my upcoming brown butter recipes in the near future on my blog.  This is a quick butter sauce, so you must give it your full 10 minutes of attention. Let's get started.
Use a good quality butter, I used Kerrygold in this post. It's the real thing!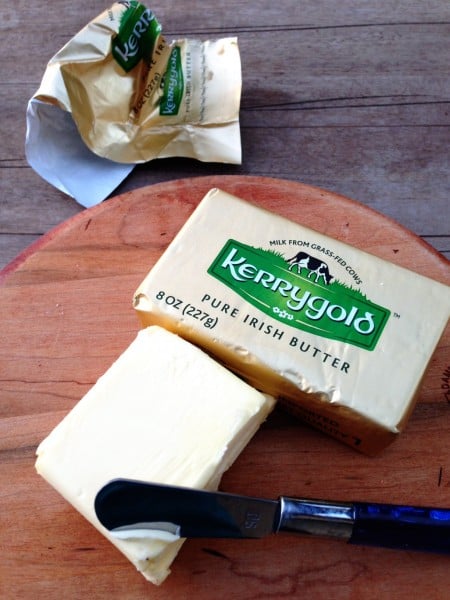 Melt the necessary butter in a heavy saucepan, and cook gently on medium low.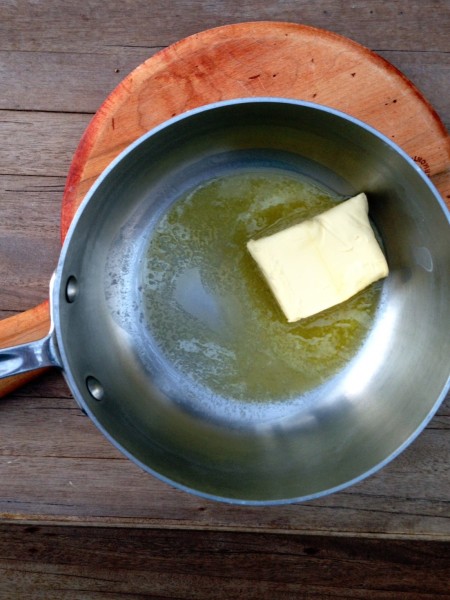 After 2-3 minutes it will slowly begin to melt and continue to swirl the pan. Keep a watchful eye over the butter. Lower the heat to low.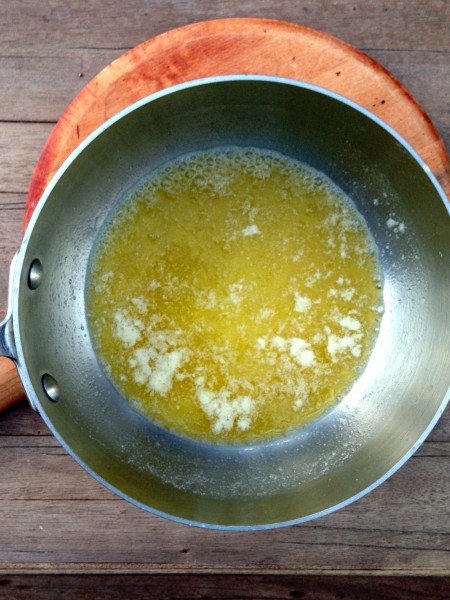 At this point the  butter is foaming and starting to sizzle, as the water boils off around 250 degrees. Watch it carefully as it begins to turn light brown as the molecules in the white residue, milk, sugar and proteins form brown pigments.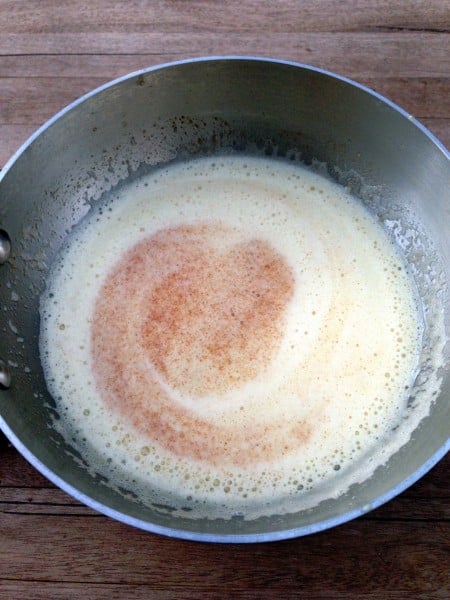 Continue stirring with a wooden spoon so you can observe the progress of the butter. You will start smelling a nutty – burnt odor coming from the butter.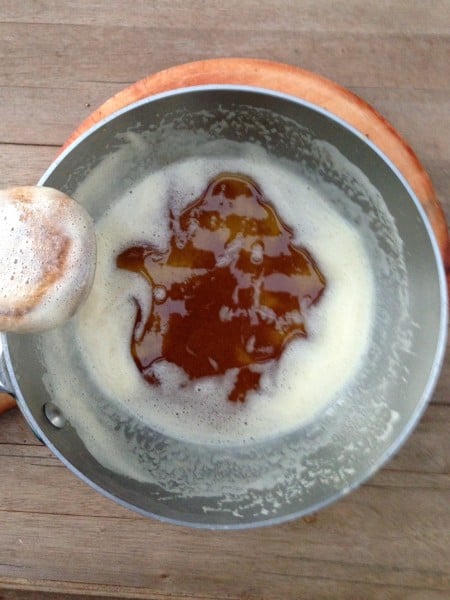 Once you get this caramel look remove from the butter from the heat. You can set it aside while you make the rest of your meal and slowly reheat , or use it immediately.
Uses for brown butter:
Once the butter has cooled, add an acid to the butter; usually a vinegar or lemon juice.

Use in your baked goods.

Add to your cooked vegetables.
Use in your egg dishes.
Use in your pasta dishes.
Thank you for visiting!
Mary 
I was not paid to write this article for Kerrygold. They did provide us with this amazing butter. My posts and opinions are my own.
© 2013 – 2022, Mary Papoulias-Platis. All rights reserved.