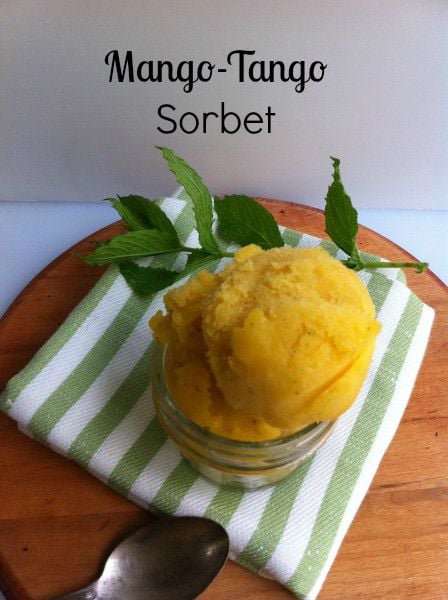 Just recently I had a big box of mangoes delivered to my home from the National Mango Board, and I recently posted a Mango-Raspberry Phyllo Triangles for dessert. When I  left for N.Y.C for my daughter's graduation, I placed the mangoes in my refrigerator for when I return.  While I was reading the June issue of Fine Cooking Magazine this week, I discovered this mouth-watering recipe written by Ronne Day. This was a winner!  The mango and sweet honey combination made my tongue just want to sing. This is a recipe I will always keep and serve on warm summer nights!

Mango-Honey-Mint Sorbet
If you love mangoes, this is the perfect sorbet for you! The honey-mint combination brightens the sorbet without making it too sweet.
Author:
Ronne Day - Fine Cooking -June
Ingredients
1or 2 large oranges, finely grated - ½ teaspoon zest
Juice of the oranges, ½ cup
4 cups chopped, peeled, very ripe mango(about 3 large)
½ cup mild honey (like clover)
2 teaspoons chopped fresh mint
½ teaspoon salt
Instructions
Combine all ingredients with ½ cup water in a blender and puree until completely smooth.
Freeze in an ice cream maker according to manufacturer's instruction.
Serve immediately.
Or transfer to an airtight container and freeze for a firmer texture.
Notes
The sorbet will keep frozen for up to a month.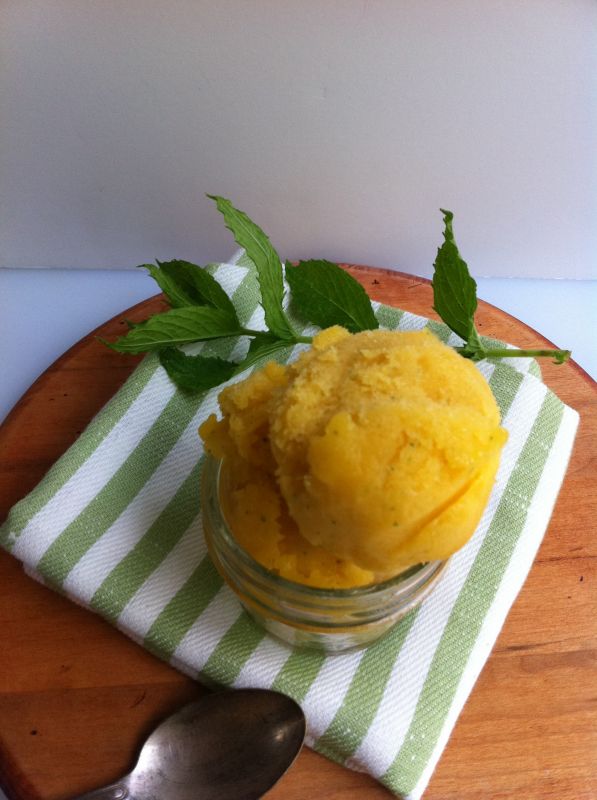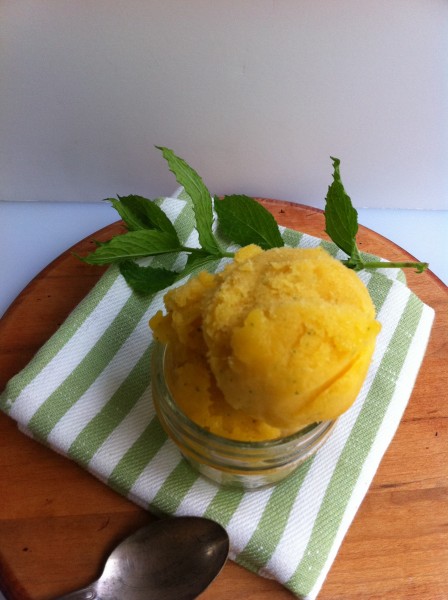 © 2012 – 2021, Mary Papoulias-Platis. All rights reserved.