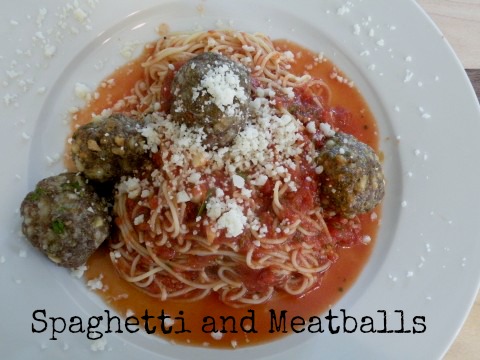 I just found my Marinara sauce and meatball recipe as I was browsing through my family shoe box of recipes. These are my go-to family dinners I had to throw together on weeknights so my family of five can eat. Often times my kids would request this weekly, it became a favorite of ours. This is my take on Greek meatballs with spaghetti. The marinara sauce is quick and uses basic pantry ingredients. I make a large batch of meatballs so they may last a couple of days for snacking on, or for meatball sandwiches. Serve this with a green salad and garlic bread for a complete meal. This sauce can be used for many other recipes that call for a red sauce.  Top this sauce for eggplant parmesan, use it in a lasagna dish, or as a dip for sandwiches.
Meatball  Recipe: I would start with the meatballs. Place them in the oven and then begin the sauce.
Makes 25-28 meatballs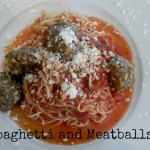 Meatball Recipe
This is one of my favorite family recipes served with a green salad and garlic bread.
Ingredients
2

lbs.

ground beef

1/2

cup

milk

2

tablespoons

finely chopped garlic

1/4

cup

freshly chopped Italian parsley

1/2

cup

Italian bread crumbs

2

eggs

2

cups

freshly grated Parmesan cheese

1/2

teaspoon

pepper
Instructions
Mix all the ingredients except the beef in a large bowl.

Add the ground beef and gently mix with your hands.

Shape into balls and place on baking sheet.

I bake mine on a rack, but not necessary. Line the pan with a silpat or foil.

Bake in the oven for 45 minutes at 350 degrees.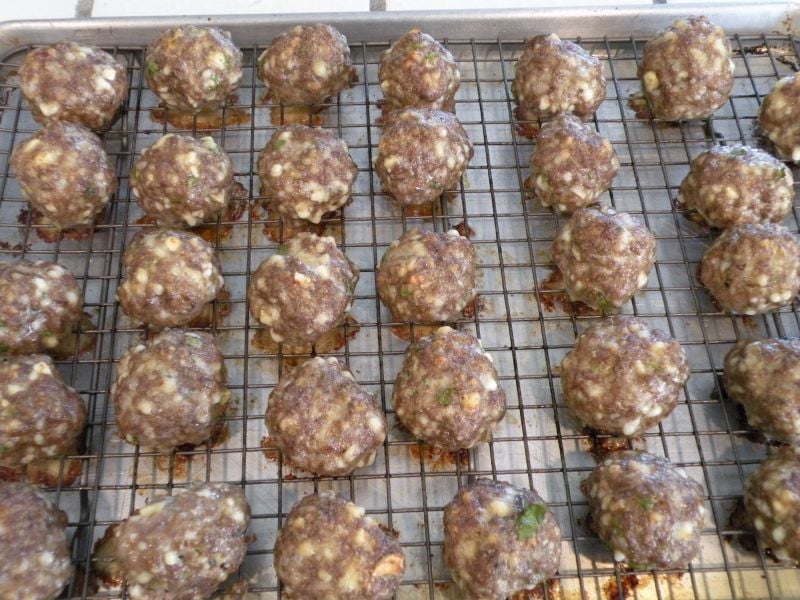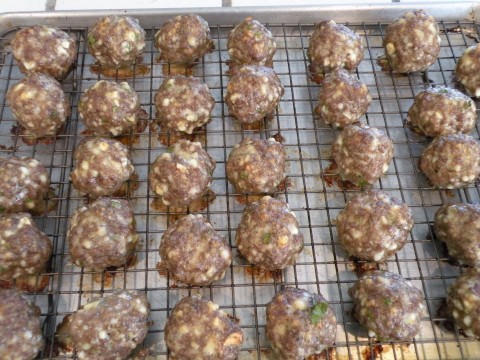 Saute the garlic in a saucepan with the olive oil until they are slightly golden.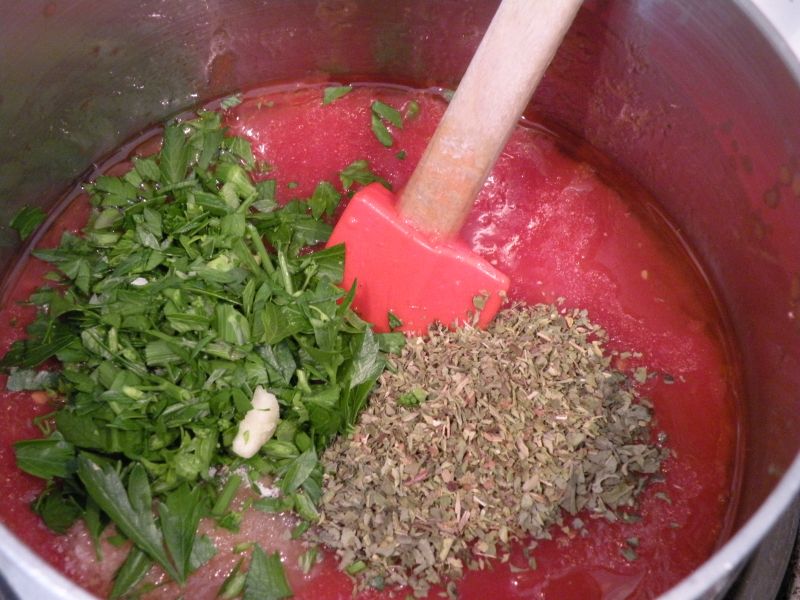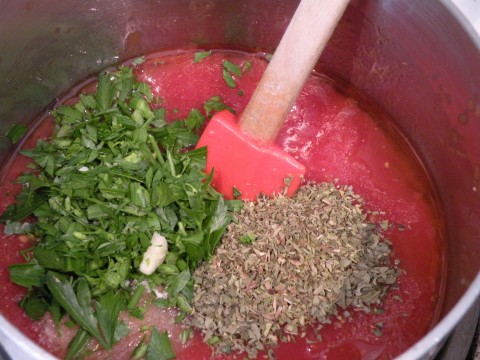 Add the remaining ingredients and simmer for 20 minutes. That's it.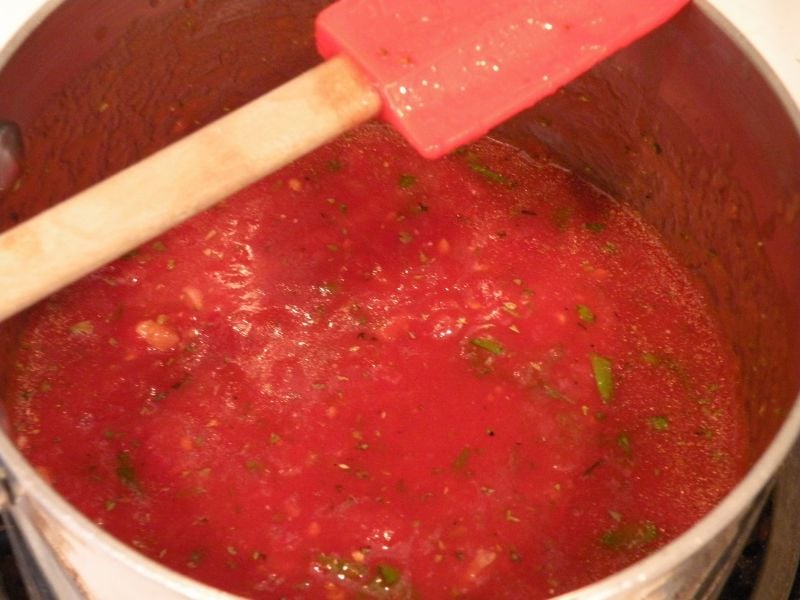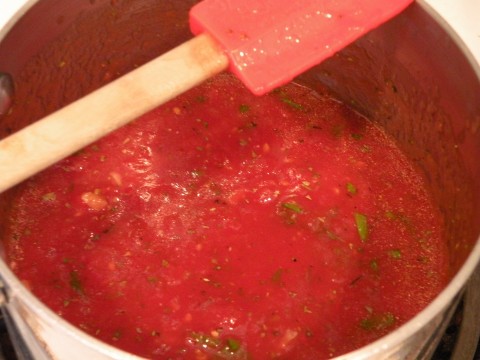 Note:  It can be doubled, tripled…When a recipe calls for Italian bottled sauce I use this recipe for stuffed ricotta pasta shells, lasagna, eggplant parm! Keep these ingredients on hand in your pantry for a last minute recipe. Serve this sauce with the pasta ( spaghetti, angel hair pasta, noodles) meatballs and a sprinkle of Parmesan cheese.
Marinara Sauce
Ingredients
2

tablespoons

olive oil

2

minced

garlic cloves

1

28oz.

can tomato puree

1

teaspoon

sugar

1

tablespoon

freshly minced parsley

1

teaspoon

dried oregano

1

teaspoon

dried basil

1

teaspoon

salt

1/4

teaspoon

pepper

1

pound

of pasta of your choice, cooked
Instructions
In a medium saucepan over medium heat, add the olive oil and garlic, saute for 1-2 minutes. Do not brown.

Add the remaining ingredients and simmer for 20 minutes.

This sauce can be made ahead and stored in the refrigerator for 2-3 days.

While the sauce is cooking boil up your pasta.
Enjoy our family recipe!
Mary 
© 2011 – 2023, Mary Papoulias-Platis. All rights reserved.