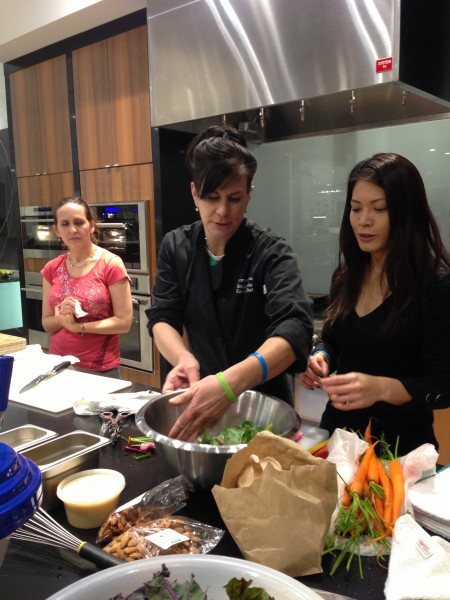 You can find Chef Bridget Bueche heading any of her three culinary kitchens at the several locations of Fixtures for Living.  We had the opportunity to attend one of her special Market Tours and Fresh Produce cooking class last weekend in Orange County. We met up with Bridget and her Sous-Chef early in the morning just as the market opened. We took the farmer's market tour where we selected the produce from the farmer's booths and spent the morning in her kitchen steaming, and braising the vegetables we picked up earlier.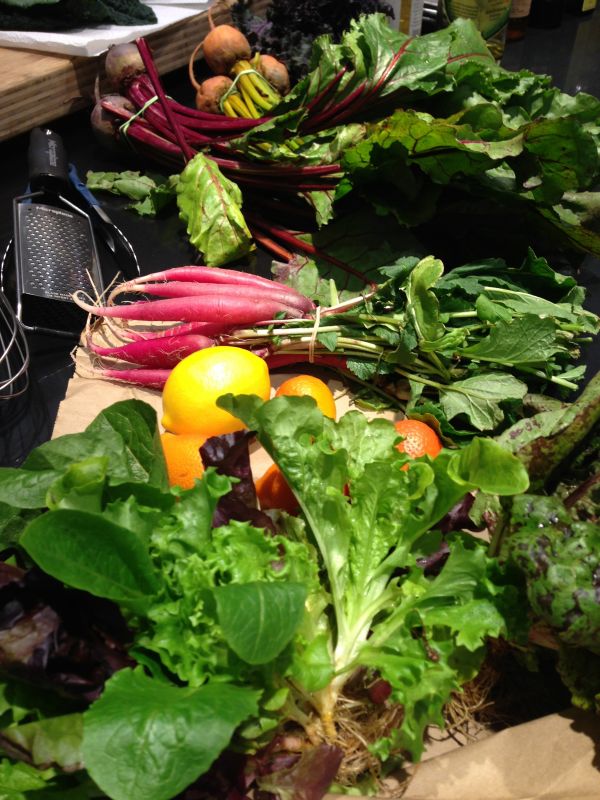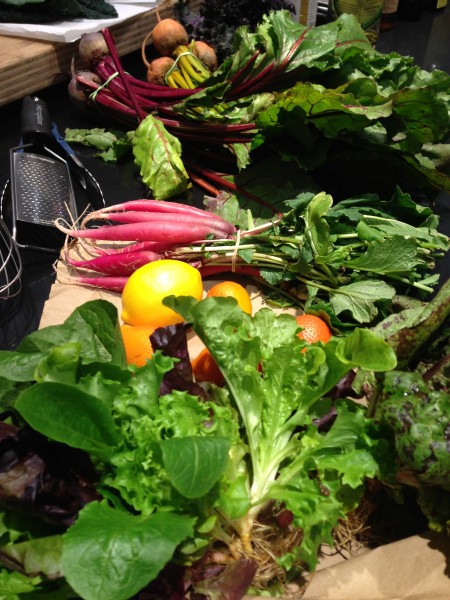 This is the beautiful array of vegetables and fruit we had to work with in creating today's dishes.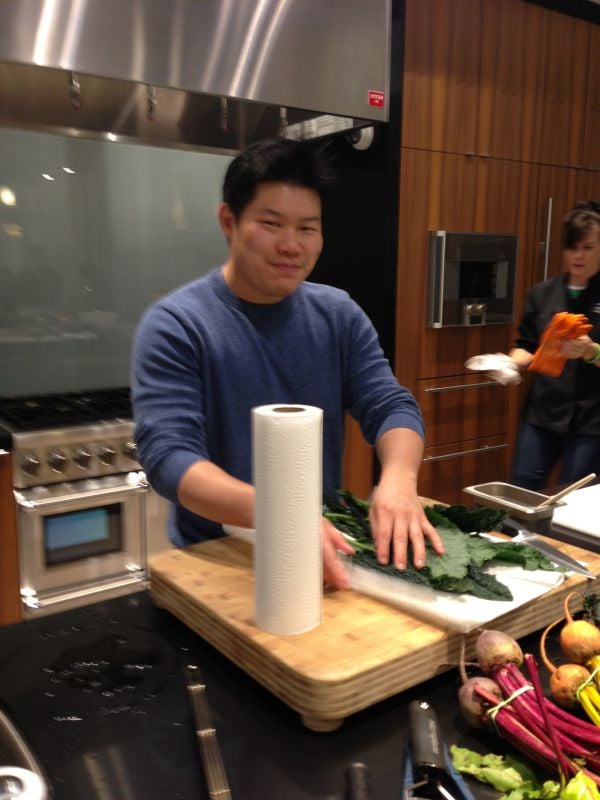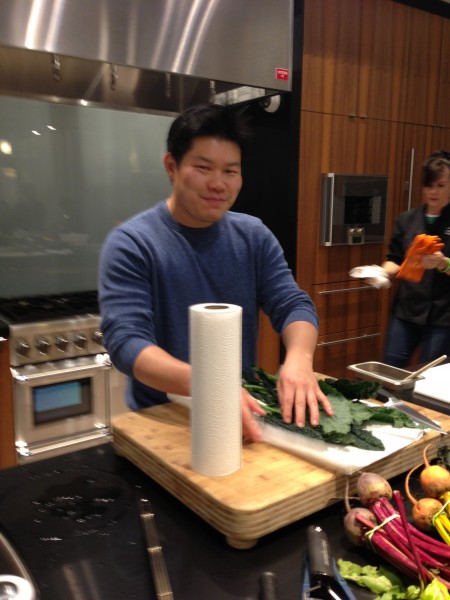 Preparing the greens for our tasty treat of krispy kale brushed with avocado oil and baked whole as is.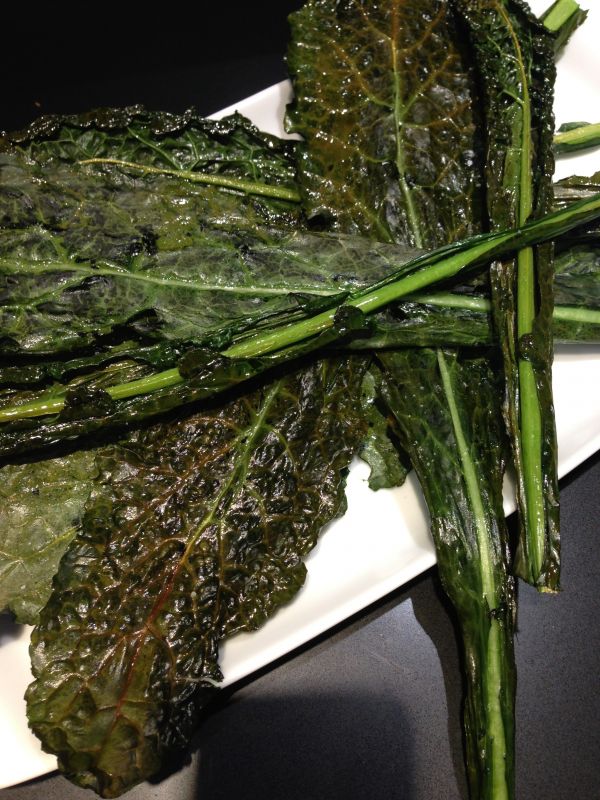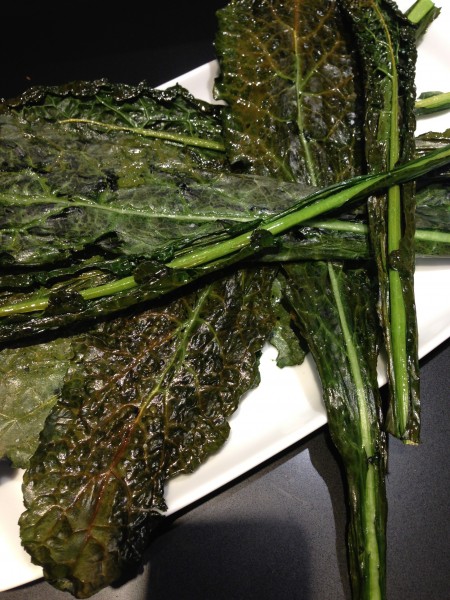 Delicious!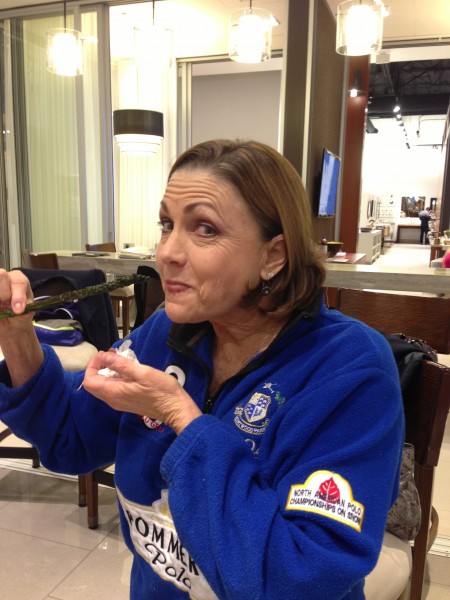 My guest Madeline from T.E.R.I. enjoying the kale.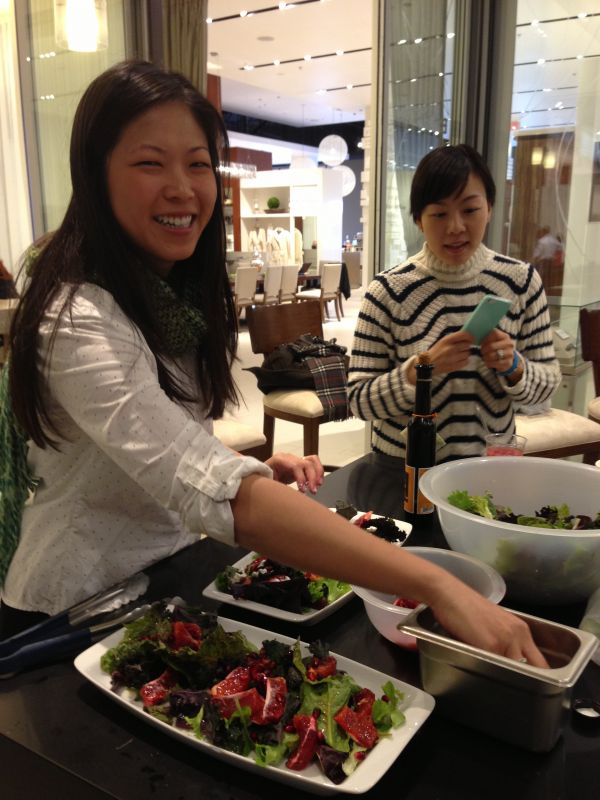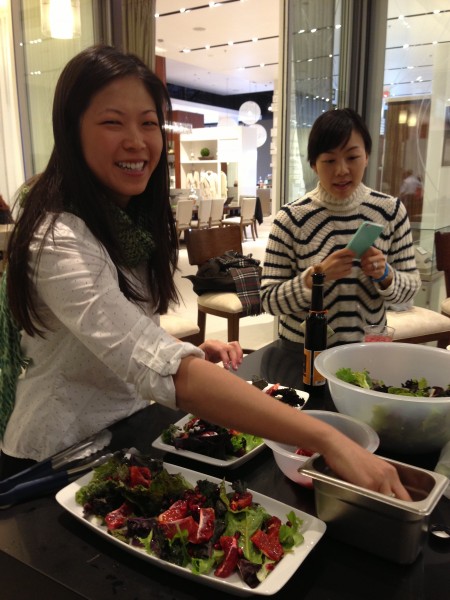 This salad had everything you could possibly ask for, fresh farm lettuce with blood oranges, pomegranate, with a light and lovely lemon vinaigrette.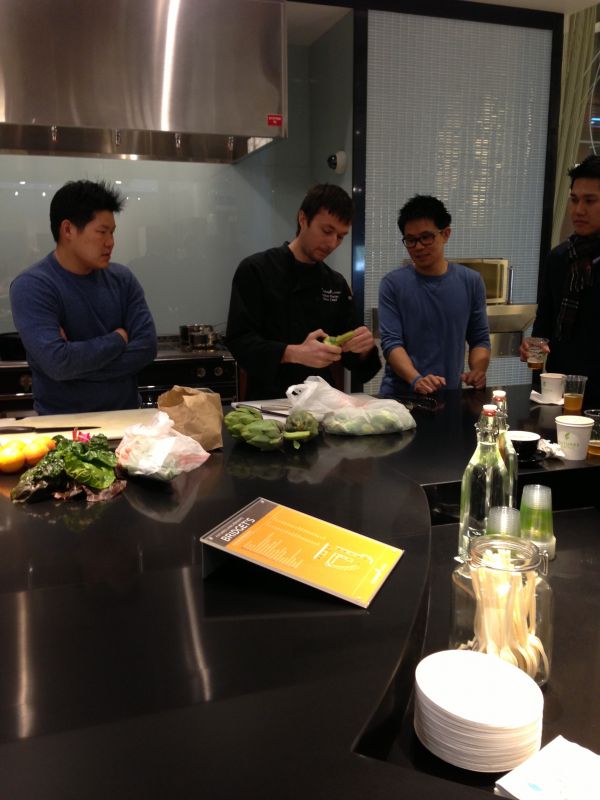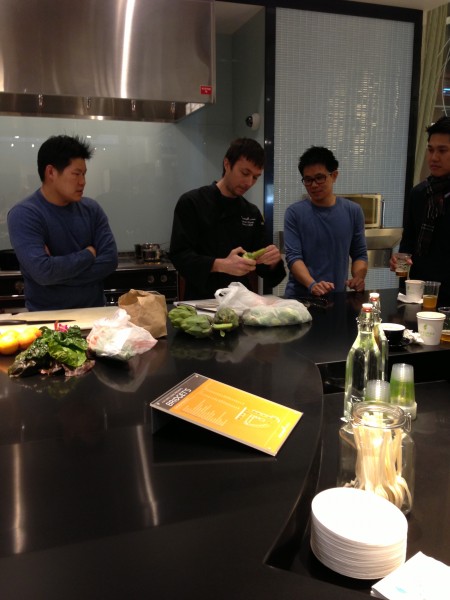 Instruction on cleaning artichokes by Bridget's Sous-Chef.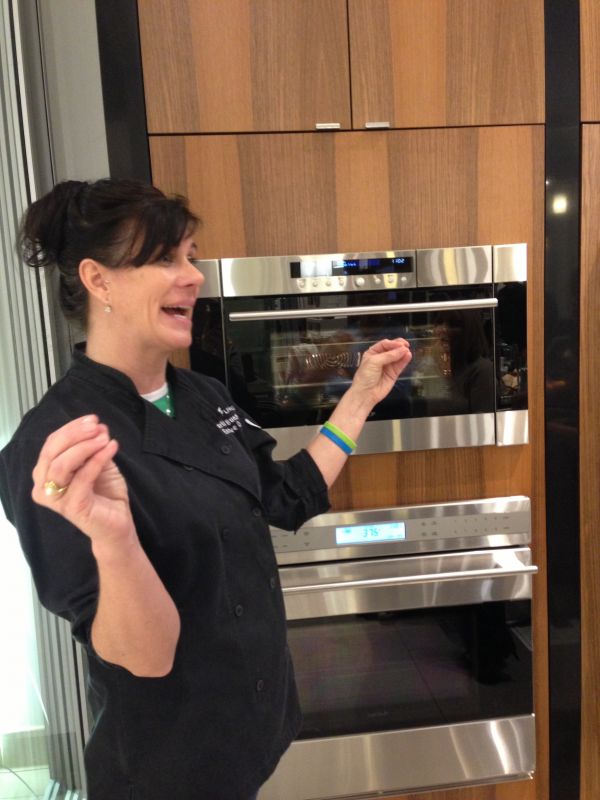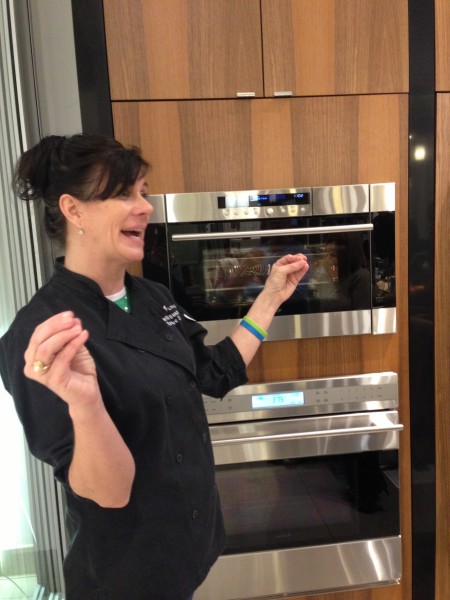 Bridget demonstrating the incredible steamer we all want to buy!
The beets were steamed to perfection.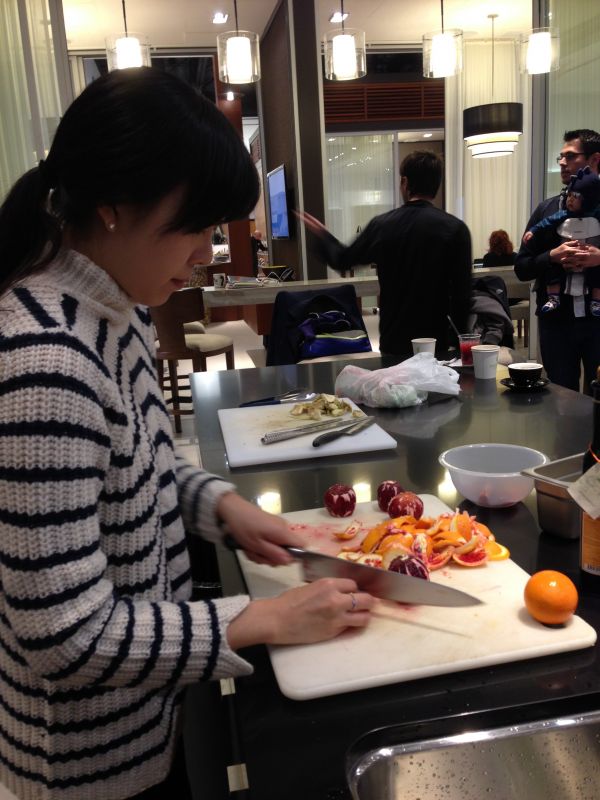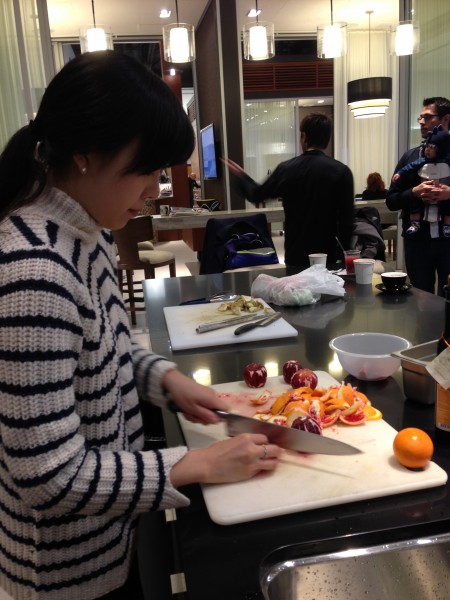 Blood oranges are in season, and Bridget taught us the skill of peeling into segments for the salad.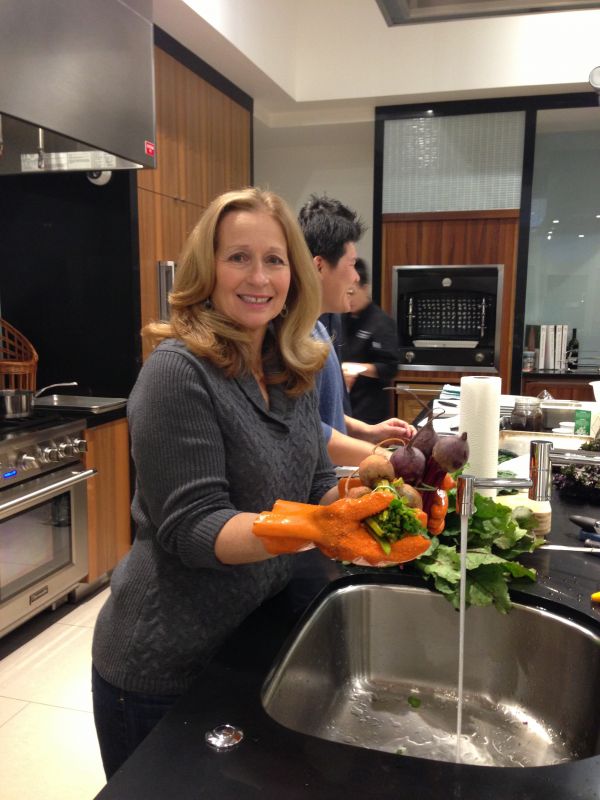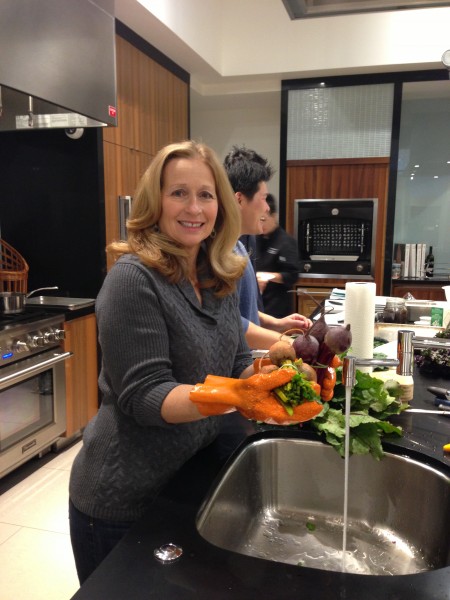 Sleeves up and gloves on- (haven't seen those before), cleaning the amazing yellow and red beets from the farm stand.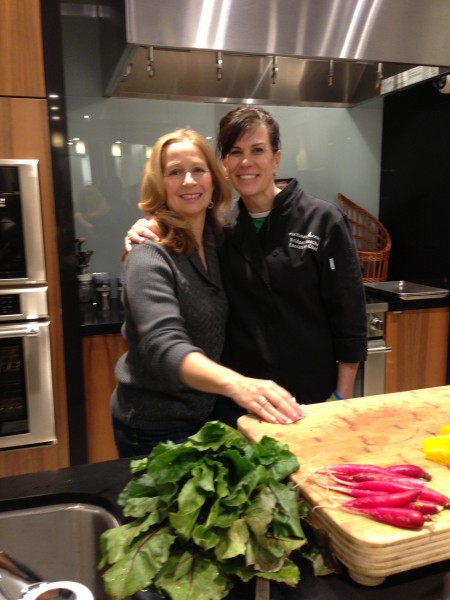 What a lovely day spent with  my dear friend  Bridget in her incredible kitchen in Orange County where she performs her magic each and every time!
Thanks-you to Fixtures and Bridget for the wonderful experience.
© 2013 – 2019, Mary Papoulias-Platis. All rights reserved.