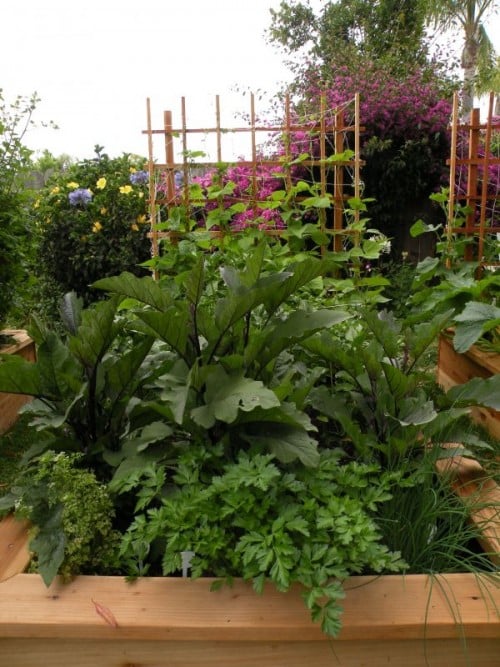 Where are my garden boxes? Take a look at my Greek garden one month later. They seemed to have disappeared.  After all the work and time my husband put into building and installing theses boxes, I'm embarrassed  to show him, how his beautifully-trimmed boxes are covered with these long, dangling stalks from six-enormous tomato plants.  Basking in the California sunshine, the tomato plants  look like they're on steroids.
I'm thrilled though, to have made the decision early in the planting stages, to keep all the tomato plants in one box.  Especially now, now that I have observed their growing patterns and have witnessed their out-of-control growing pattern.  (so long  to the beautiful pages in my garden magazines! )  This will enable the other vegetables in the next two boxes, an opportunity to grow without being pushed out.  The harvest hasn't arrived yet, but it will soon be here.  I hope you enjoy my current  pictures of my garden.
All, I can say for now is, "Beware of Greeks Bearing Gifts…"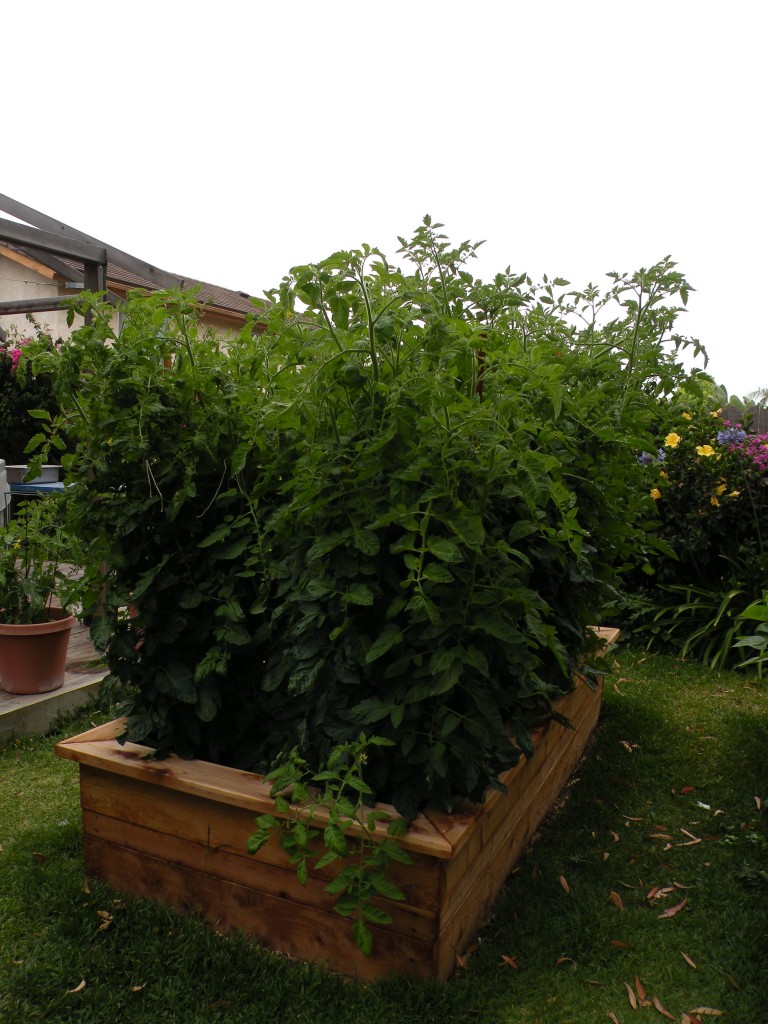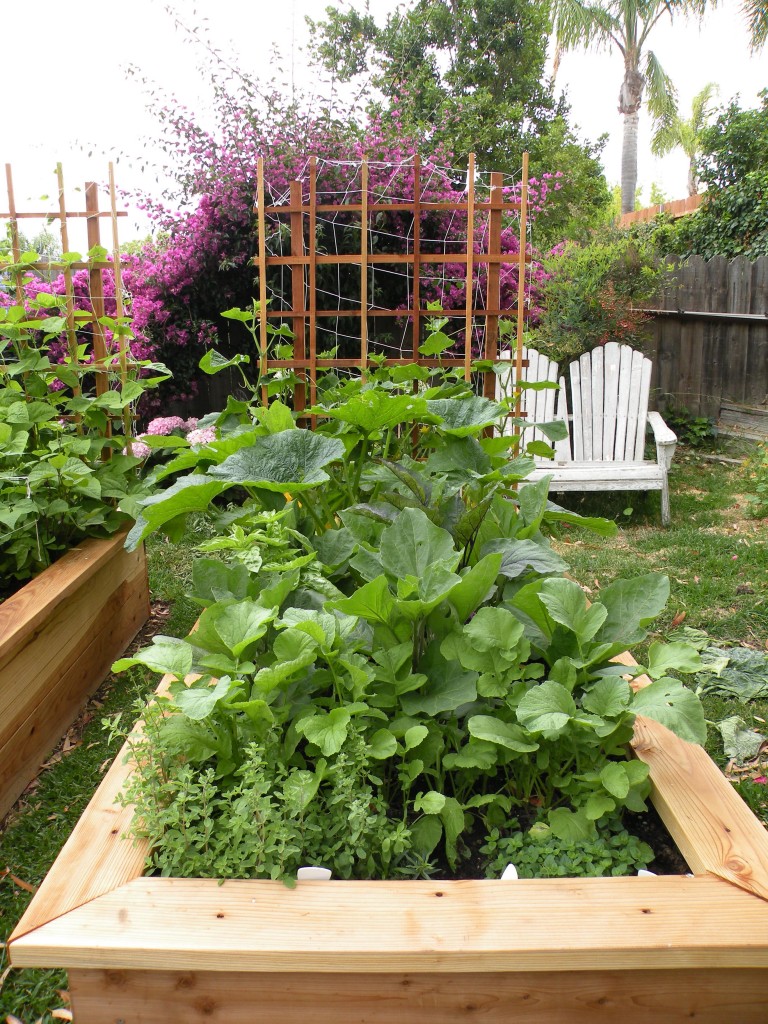 © 2010 – 2014, Mary Papoulias-Platis. All rights reserved.