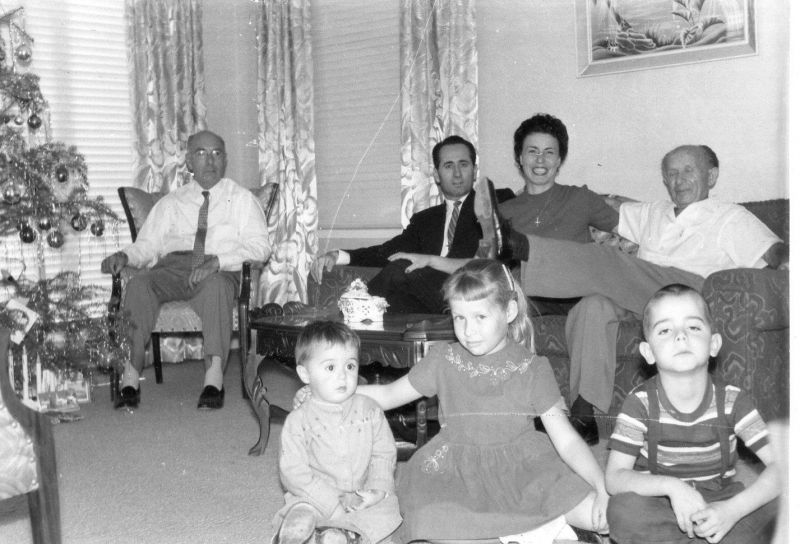 Christmas around my house was all about the family!  With all our Greek Uncles and Aunts and all their children I think we  were around twenty-one or so… plus second -cousins, friends and sometimes we were fortunate to have the Las Vegas clan join us for our celebrations.  It became hectic and loud (very loud)  in our homes during the holidays! But we all loved it and looked forward to it every year. The kids would gather outside and play a round of baseball in our backyard. Needless to say we had enough cousins for two big teams, while in the kitchen the adults prepared for the big dinner.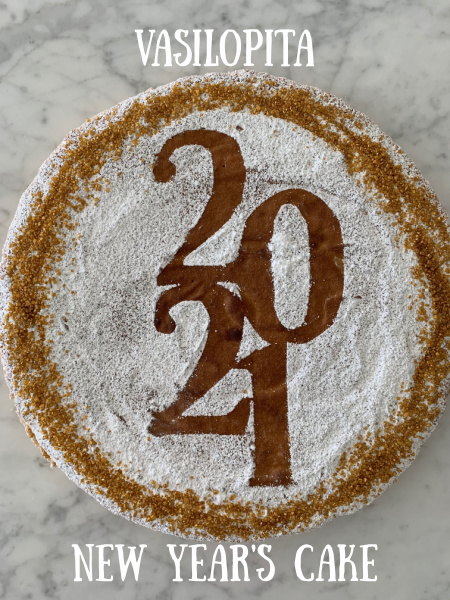 The food was very important on Christmas Day and it took on a life of its own. Early in the month of December the calls to all the aunts about what should be on the menu and who should bring what, was a full week long of discussions back and forth several times on the phone until the final menu was decided upon. I'll never forget every Aunt's specialty – Aunt Litza had her Kourambiethes (white sugar cookies), Aunt Pope her Karithopita (honey-nut cake), Thea Litsa-her Loukoumathes, and Aunt Nota her beautiful Melomakarina, and of course my Mom's Baklava!
The Greek dinner was never a one course meal. We had to have lamb and chicken, ham, moussaka, orzo, phyllo pies, side dishes and a zillion desserts! Not to mention all the appetizers that they made days ahead before the holidays!  Food was everywhere!  Not only did we eat dinner once , but twice because later in the evening we started all over again for round two!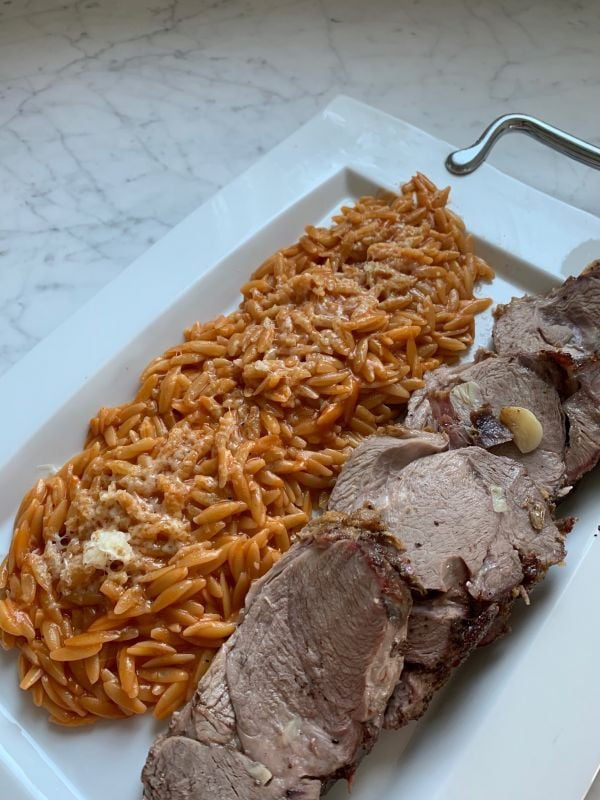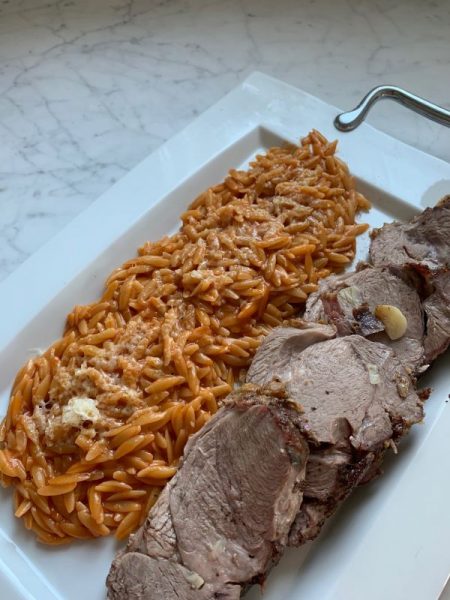 My parents played down the gift-giving side of Christmas, because to them it was a very religious holiday. As in many churches, the events leading up to Christmas day were the days we remember as young children. The nativity play was very important to us, but I never got a big part. In fact, I don't remember playing anything but an extra angel or some type of plant! But, I still enjoyed re-enacting that special day of Jesus' birth.
Singing of the carols in church during the church service was anticipated by every child because it was the only time we were allowed to speak or sing anything in English during the traditional service. Every Sunday our entire  Greek ceremony was spoken only in Greek.  So, to actually sing a carol such as "O come all ye Faithful" or "We Wish You a Merry Christmas" in church, lit up all of our tiny faces. The church finally felt a little bit closer to becoming updated and little more American, a little like my friend's churches. But of course, that didn't last long because we always ended with a Greek version of  "Silent Night!"  and several religious hymns following.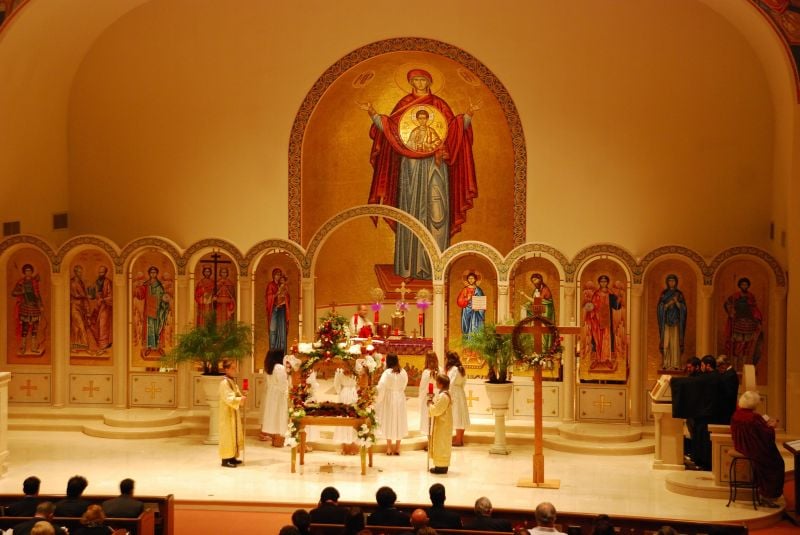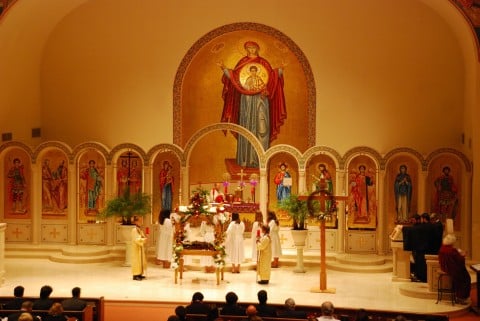 On Christmas Eve we all attended church services late into the evening, and this was the one night we were all allowed to stay up until midnight to open our gifts. Santa? There was no Santa. We saw him in the malls and sat on his lap, whatever that was worth. But, Santa was not in our home. He was not in our vocabulary. So, I always wondered-was he next door at my girlfriends' houses and just passed us by?  Was he ignoring the Greek little kids on Ohio Street?  What happened?  Oh well! I guess it didn't damage us… except to this day my brothers aren't the best Christmas shoppers in the world.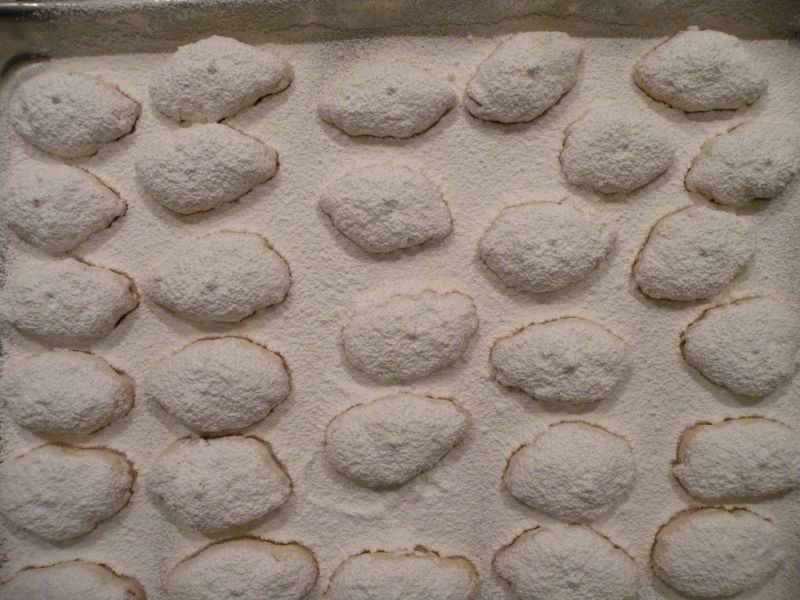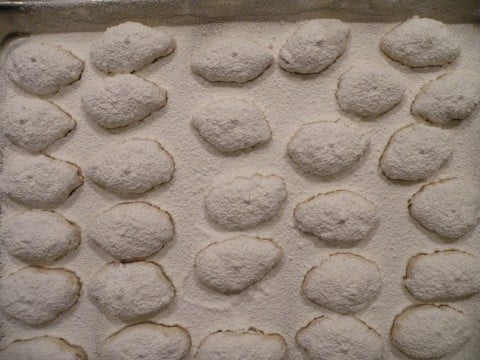 My kids never understood why I go a little to the extreme  during the holidays. It's because we never had it!  We just had this tiny and ugly Charlie Brown tree with maybe a dozen or so ornaments on it. No ribbons, no glass ornate angles, or fancy lights.  Okay, maybe one box of silver tinsel to hang.  Boy, in recent years have I made up for that! Our house today has lights everywhere! A great big Santa my son made with his reindeers on the lawn! Frosty?  Did I mention I have him on the lawn as well!   Oh, and let' s not forget two enormous tin soldiers guarding my front door! The inside  of my home is decked out with all the trimmings, carols  playing by every rock star, stockings hanging for Santa to fill, and gingerbread in the oven for cookies! Well, I guess that's what happens when you're chosen to be a third angel in the holiday play or when Santa skipped your house year after year! For me that's just the way I have tried over the years to blend our Greek-American traditions into one, so it can be enjoyed by many.
The one thing I have learned over the years from celebrating the season is that being Greek can bring many terrific memories and traditions into our home during the holidays with family and friends. We cannot forget our religious beliefs, the bountiful table we prepare with all the classic Greek holiday foods, and the many times we have opened our hearts to our close friends and invited them into our celebrated home for another memorable year!
Merry Christmas to my followers, friends, and family!  Kala Xristouyena!
Mary
© 2010 – 2022, Mary Papoulias-Platis. All rights reserved.