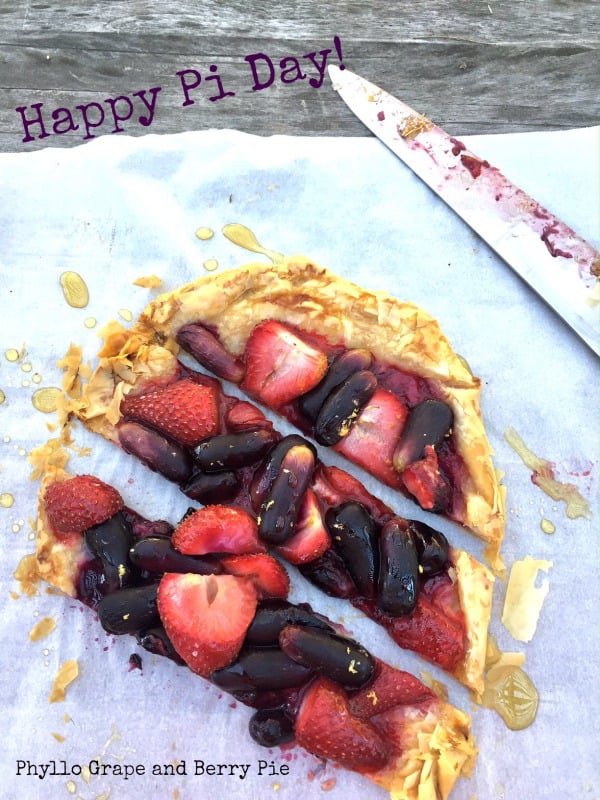 This is the perfect reason to make my Greek- style galette from phyllo dough. Much easier than making pie dough from scratch, phyllo is always defrosted in my refrigerator waiting for me to use up.
I also love the rustic form which takes minutes to form. Add fruit of your choice, a thickener, a touch of sweetness, and lemon juice for brightness. And you have yourself a tasty pie ready in minutes.
Why celebrate Pi Day?
The Ancient Greek mathematician Archimedes of Syracuse (287-212 BC) is largely considered to be the first to calculate an accurate estimation of the value of pi.

Mar 13, 2013

The circumference of a circle is found with the formula C= π*d = 2*π*r. Thus piequals a circle's circumference divided by its diameter. Plug your numbers into a calculator: the result should be roughly 3.14.
National Pi Day is observed annually on March 14th. The 3rd month and the 14thday of the year is a consistent day to celebrate the mathematical constant π. Also known as pi, the first three and most recognized digits are 3.14.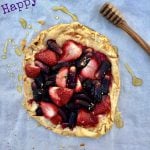 Happy Pi Day with a Greek Phyllo Grape Pie
Using phyllo dough for a crust can be so much easier and it bakes up so flaky and delicious. I always keep a 1 lb. of phyllo in my refrigerator, defrosted and ready to go for this simple pie.
Ingredients
8-10

sheets

defrosted phyllo dough

11/2-2

cups

grapes

6

strawberries, halved

1

tablespoon

honey

1/4

cup

fresh lemon juice

1

tablespoon

cornstarch or tapioca

1/4

cup

extra virgin olive oil

1

teaspoon

lemon zest

1

teraspoon

honey for topping
Instructions
Preheat the oven to 375 degrees. On a parchment lined sheet tray, lay 10 sheets of phyllo in a circular layout, oiling each layer. (Butter can be use as well)

2. You may want to cut the phyllo sheets in squares to better fit your sheet pan.

3. In a bowl combine the rest of the ingredients, stir gently and let rest for 10 minutes.


4. Add the fruit mixture, and gently arrange in the center of the pie.


5. Fold the border over the fruit mixture, leaving a 1-2 inch border all the way around. Add lemon zest on top.

6. Brush with the oil and bake in the oven for 3-35 minutes or until the crust is golden and fruit has slightly bubbled.


7. Remove and let cool. Serve warm with a drizzle of honey.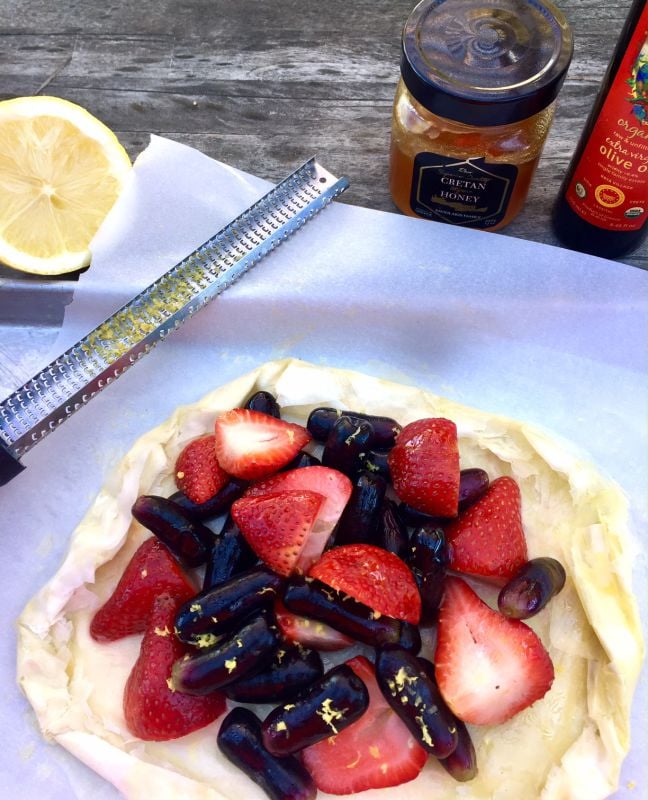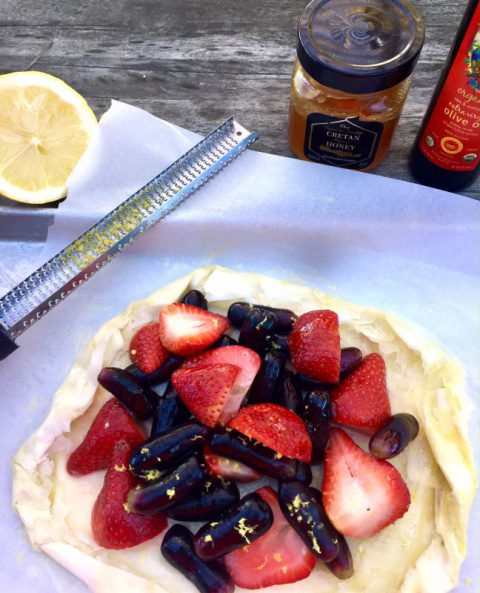 Don't forget to brush oil or butter on the edges of the phyllo tart before baking.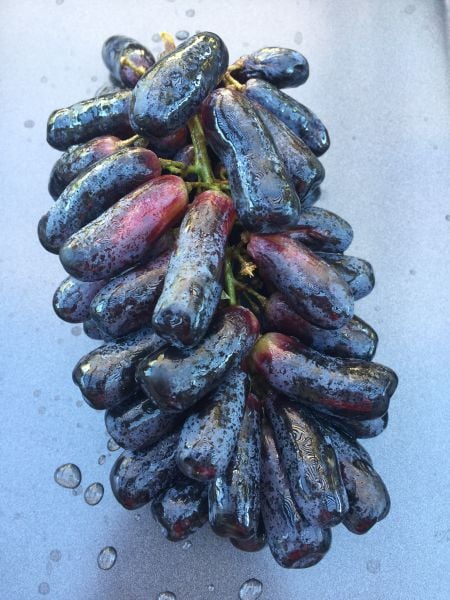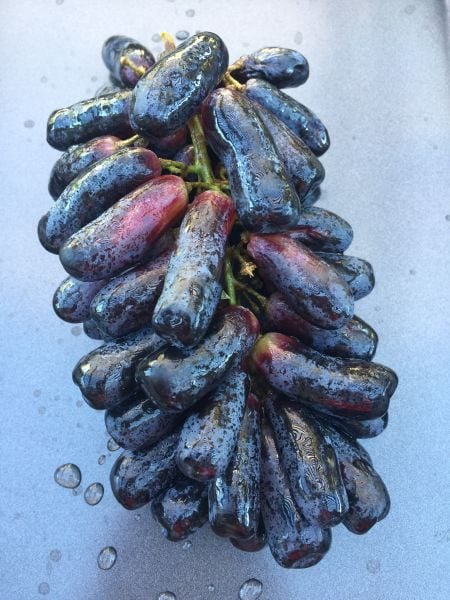 You can use any grapes for this recipe. These came from Melissa's Produce in March and are called Sweet Sapphire.  What a treat.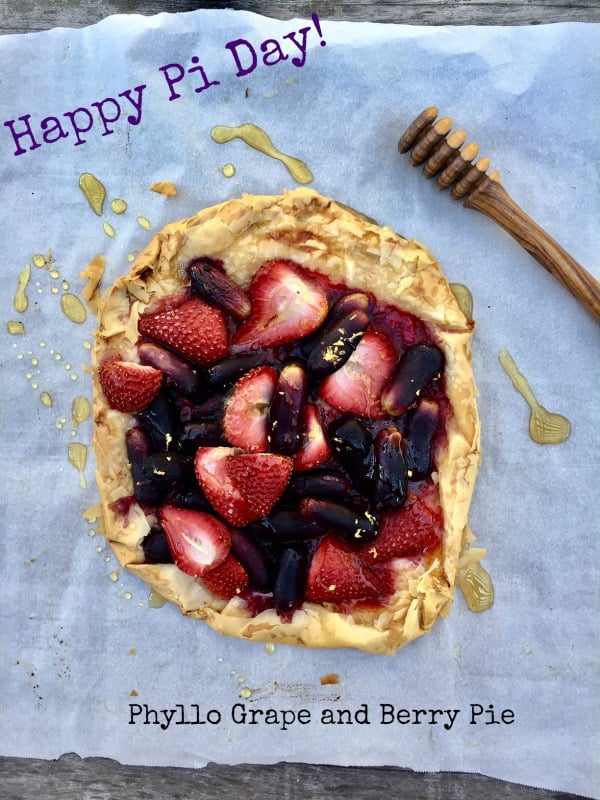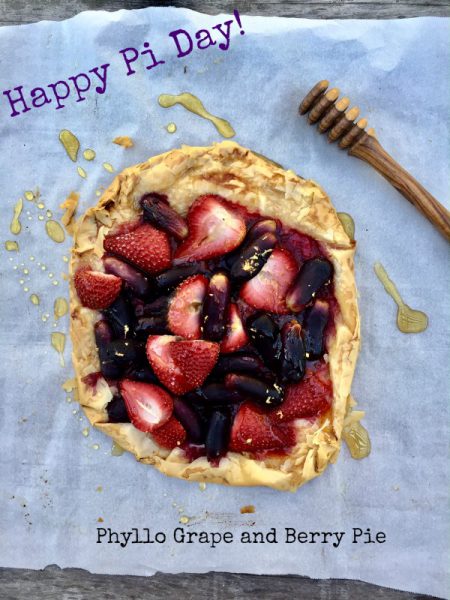 A big thank you to George from Arianna Trading for supporting my Greek Olive Oil habit!
And Cretan Thyme Honey from the Saviolakis Family from Greece for feeding my sweet tooth.
© 2017, Mary Papoulias-Platis. All rights reserved.