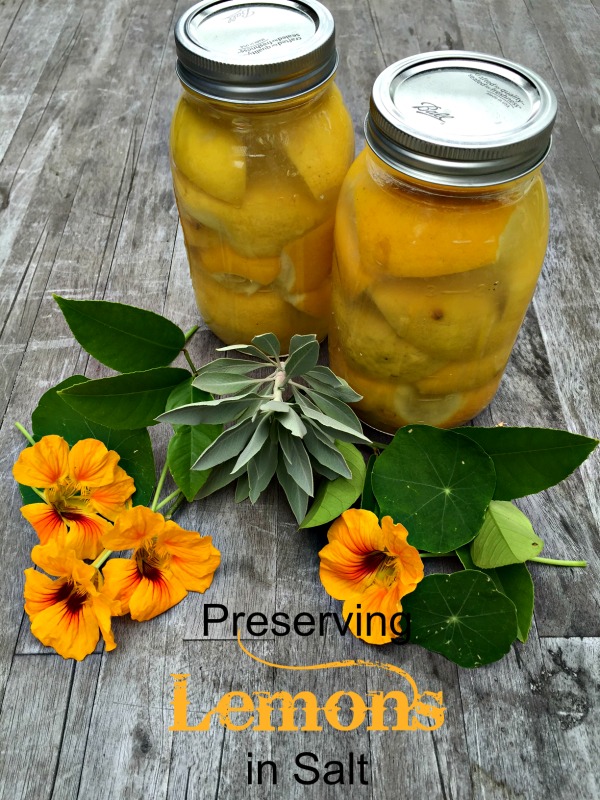 Several years ago I planted two Meyer lemon trees. Each season I end up giving away several bags to neighbors and friends. I do love sharing my harvest. This year I decided to use many of my lemons for preserving. Preserving lemons with salt is the easiest method, and it has great results.  Preserved lemons can be added to salads, grains, casseroles and pastas. This will enhance your dish with a hint of added flavor and punch, with a freshness note.  This process of preserving in salt has been around for many centuries, this process is called fermentation. Before refrigeration, preserving was how many families survived in the winter months. This food practice is becoming popular again due to all the produce grown in family gardens. All you need is a container, (I use canning jars) salt or seawater.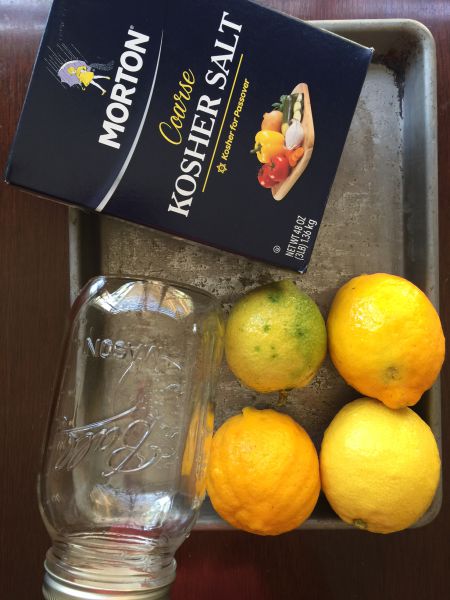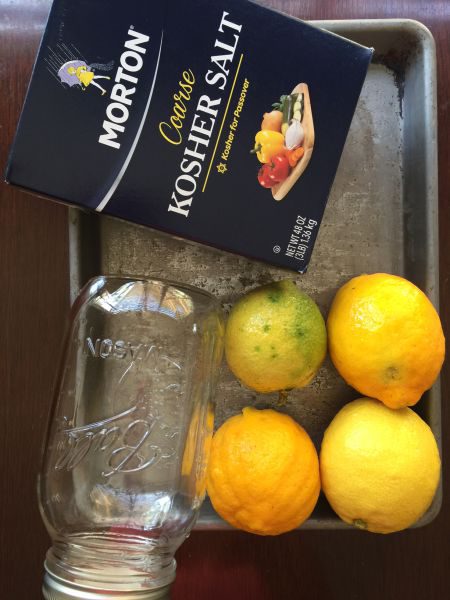 There are many forms of preserving other than salt.
Olives and sauerkraut, cabbage are examples of fruits and vegetables used in fermentation.
Pickling is similar, a food preserved by immersion in brine, or a strong acid such as vinegar.
Candied fruit is considered a preserving method which includes a soaking of a sugar syrup, the n dried.
Canning invented in the early 1800's is the most common method today in which a boiling method is used to heat the food.
Plan on 3-5 lbs. or more of lemons (regular or Meyer) and  4-6  large quart-size canning jars. This will vary on the size of the lemons. Remember to set some aside for fresh lemon juice later. You may have to cut the larger size lemons to fit in the jars. You can also mix the lemon types, as I did here.
You can also sterilize your jars and caps in the dishwasher, or use the boiling method in a large stock pot.
Prep all your lemons before salting. This makes it easier in the stuffing process.
To make it easier, I stuffed these over a large bowl, keeping the salt contained with less mess on your counter top.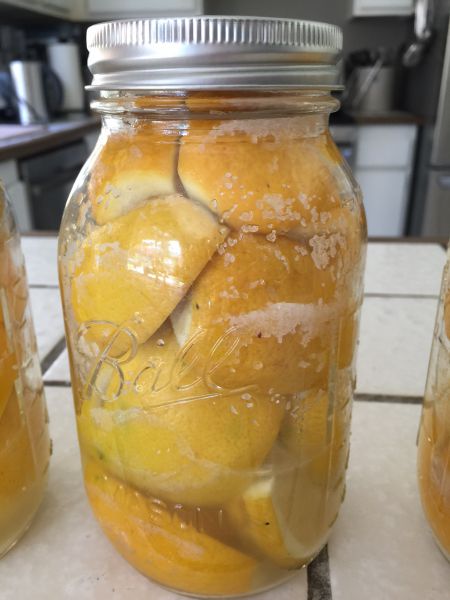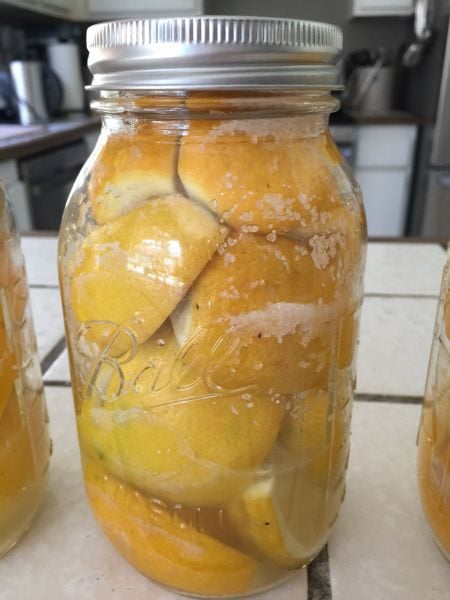 Before adding the cap, wipe bottle lip with a clean cloth, add the seal then the cap. Place in a dark cabinet for three days.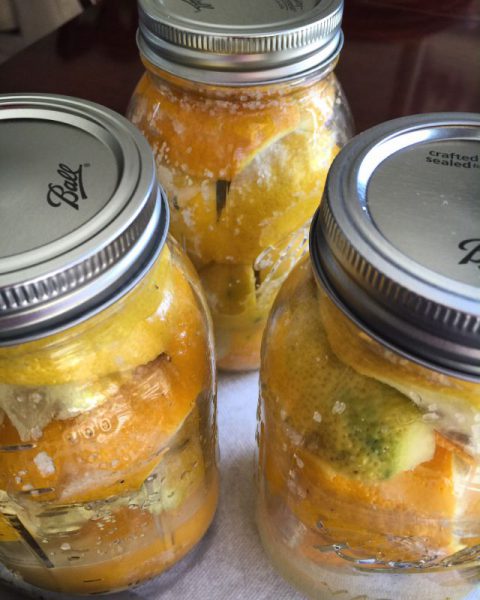 After three days check the lemons, you may want to add one or two more as the lemons settle and leave more room. You may have to cut the lemons in half in order for them to fit.
Take note of the liquid level. It will vary from bottle to bottle. If there is room to add more liquid, squeeze fresh juice and fill the bottle to the lip, leaving 1/2″ free on the top.
Clean lip and add the seal and lid. Leave in the dark for 4 weeks.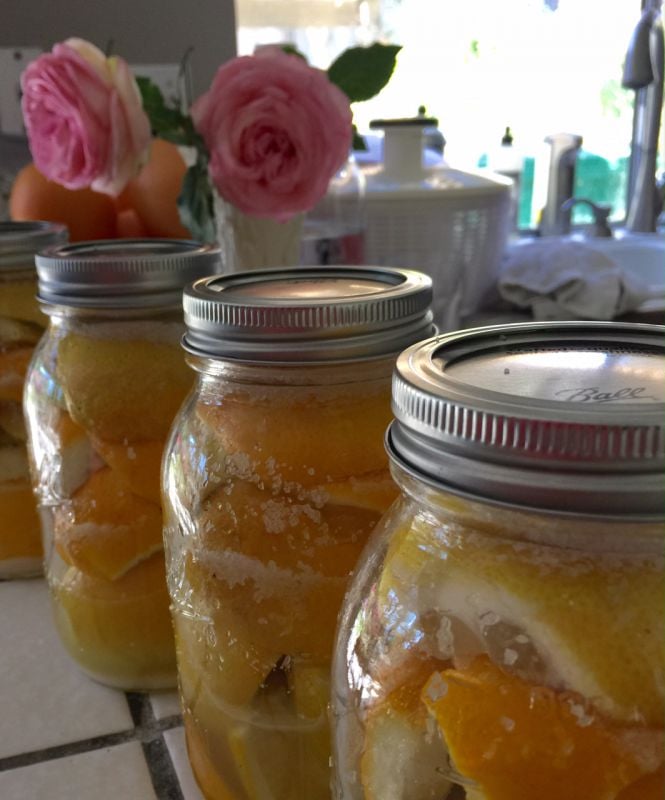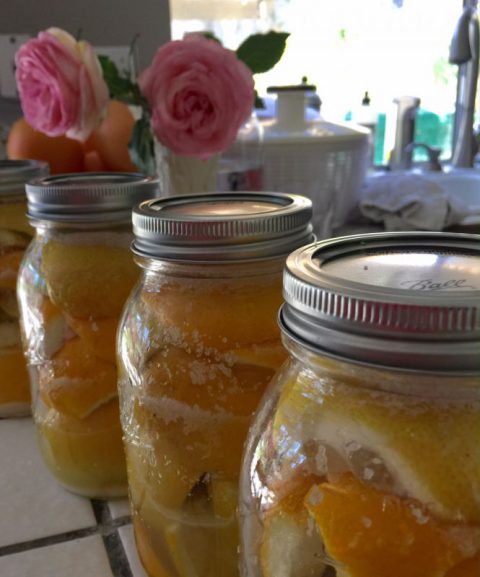 Enjoy your lemons!
© 2016 – 2019, Mary Papoulias-Platis. All rights reserved.