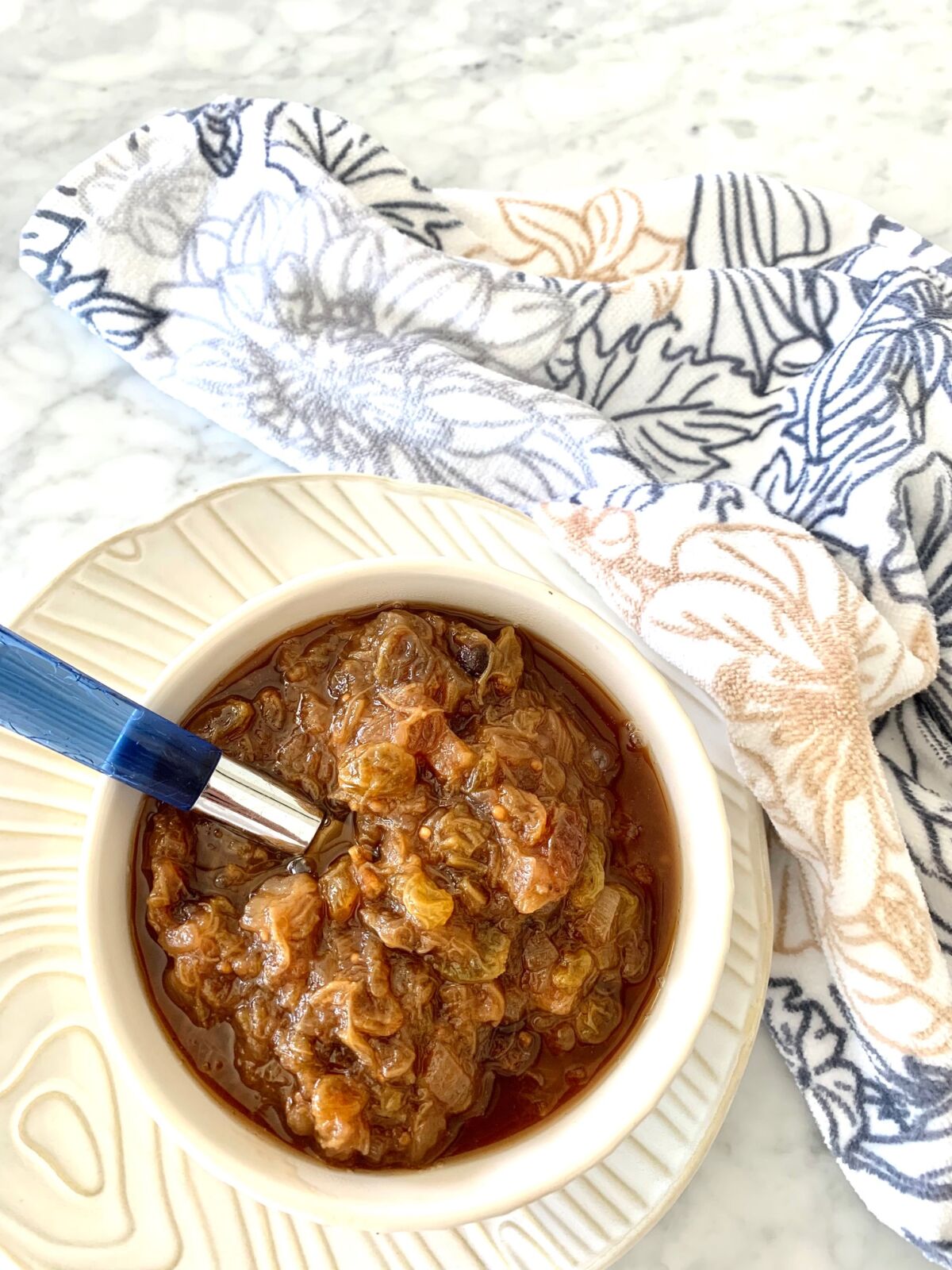 What? A rhubarb relish! I love BBQ baby back ribs, and I thought this relish would be a great addition to the meal! So, I bought the ribs for dinner and asked the family to try this relish, and they all loved the sweet-tart taste. The addition of raisins did the trick. This relish can be used many different ways, which I listed below. Pair it with cheese, pasta, pork, chicken, or any grain salad. Rhubarb can be found locally now in many supermarkets today. But, the season is short, so don't wait to buy when you see! You may also be interested in my Rhubarb Tart made with Phyllo on my blog.
How to Use the Relish:
Add the relish in a bowl and add to your cheese board.
Place on a party table as a condiment for your appetizers.
Slather on hot dogs or perfect for your bratwurst.
Spice up salads, grain dishes or bowls.
Spruce up your gourmet sandwiches.
Perk up pork your tenderloin as a topping.
Kick up vegetarian meals
Dress up your dips by adding them as a finished touch.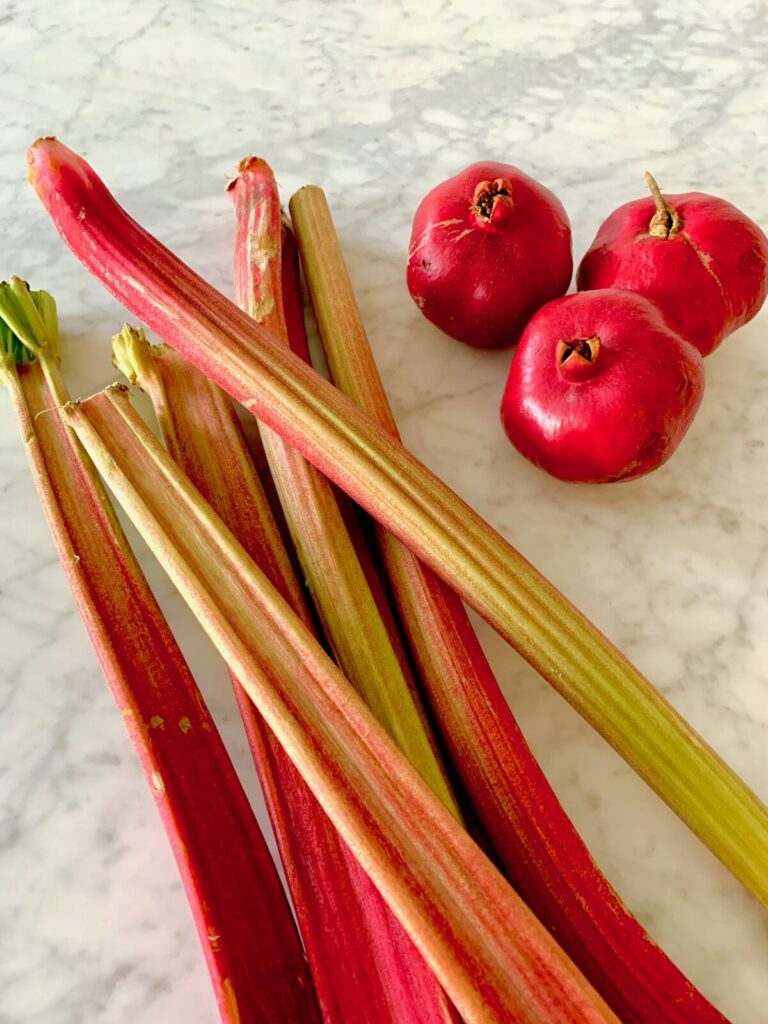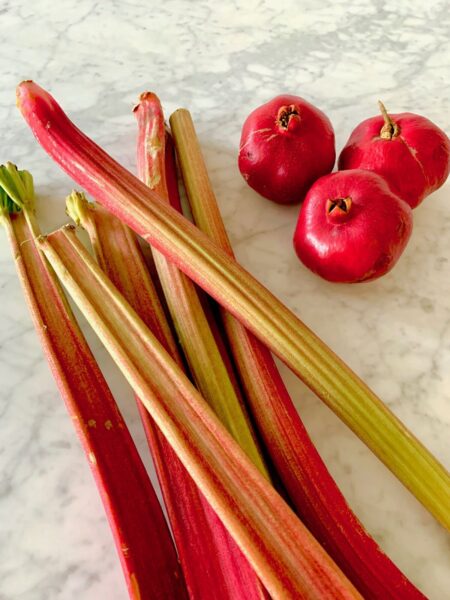 The supermarket and farmer's market will sell you these long stalks, once home they need to be washed and trimmed.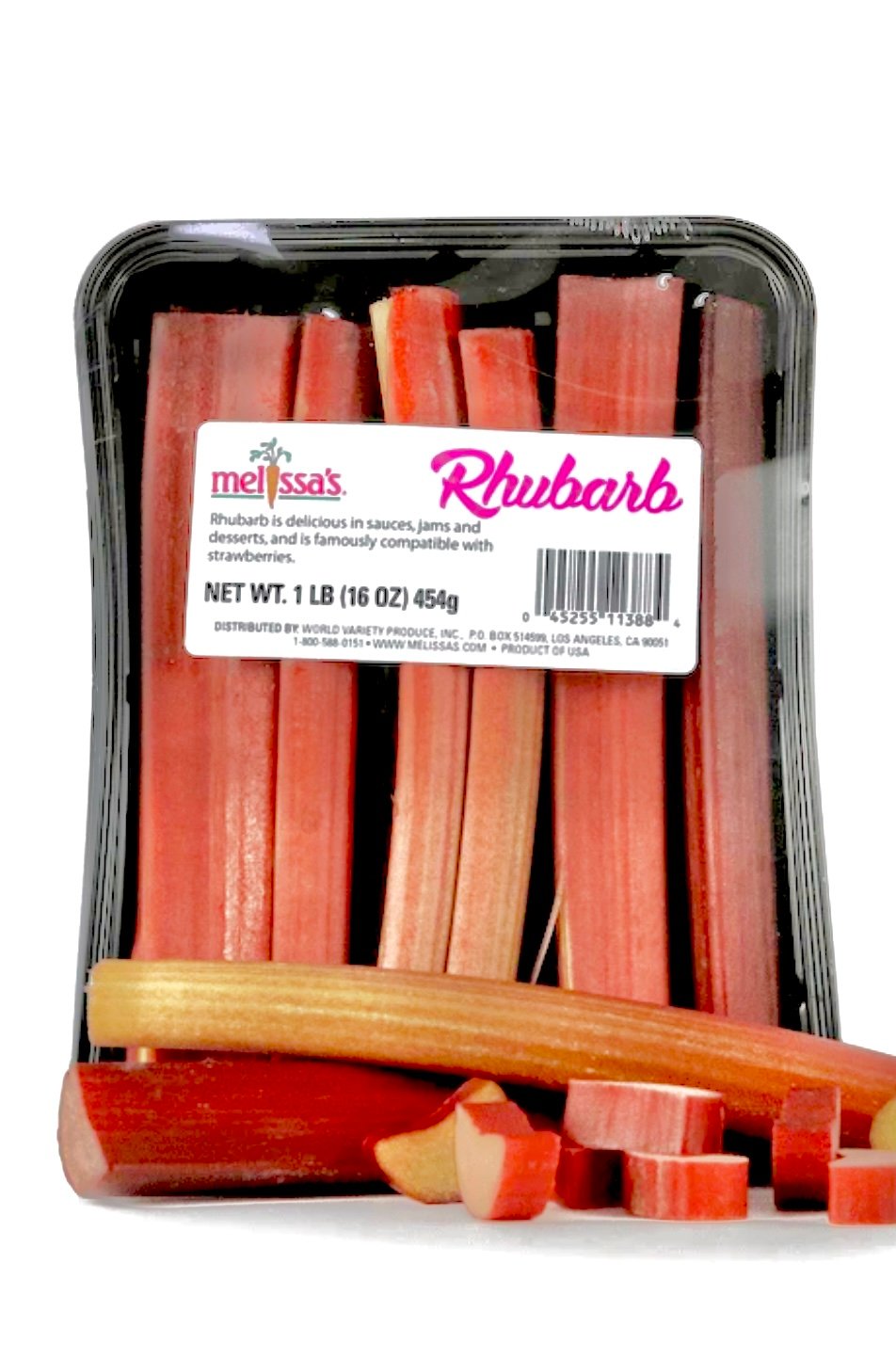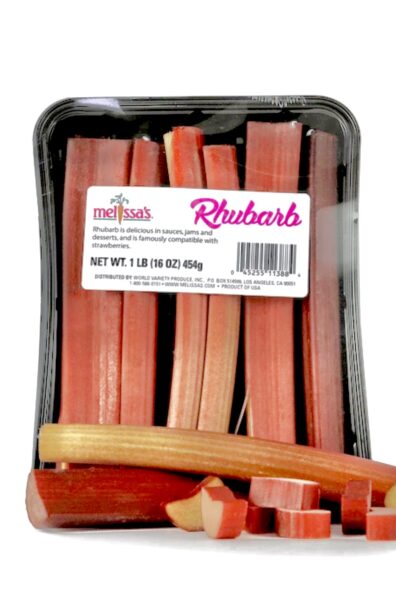 Another option is ordering from Melissa's Produce in this handy precut package.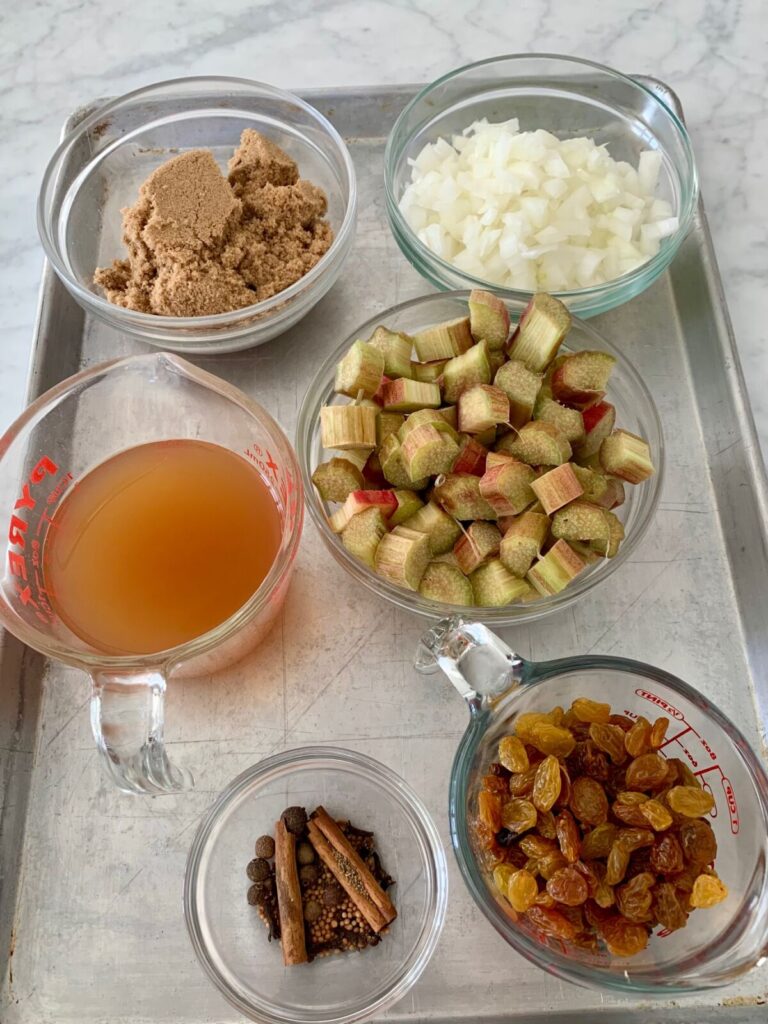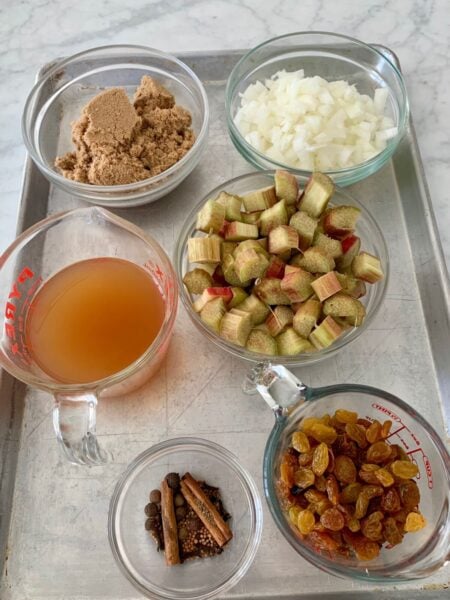 Always try and start with everything measured out, which makes your cooking time easier and more enjoyable. Called Mise en Place, a cooking term for everything in place.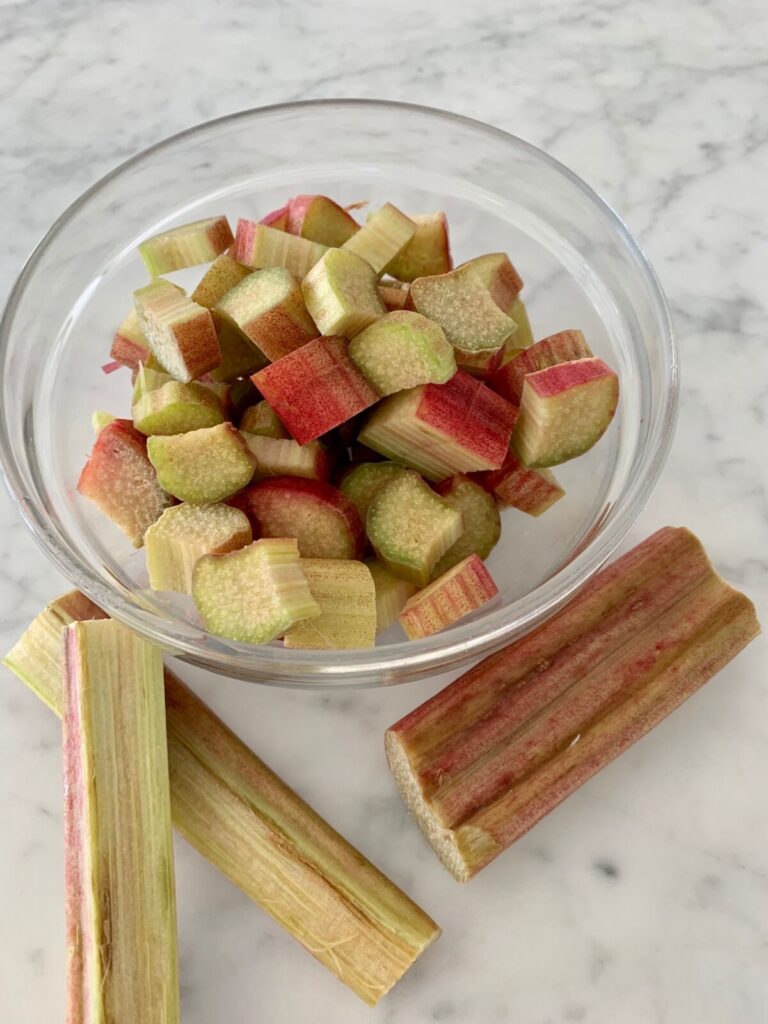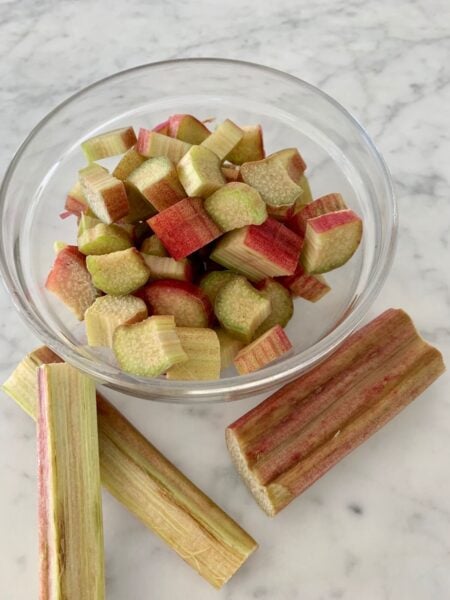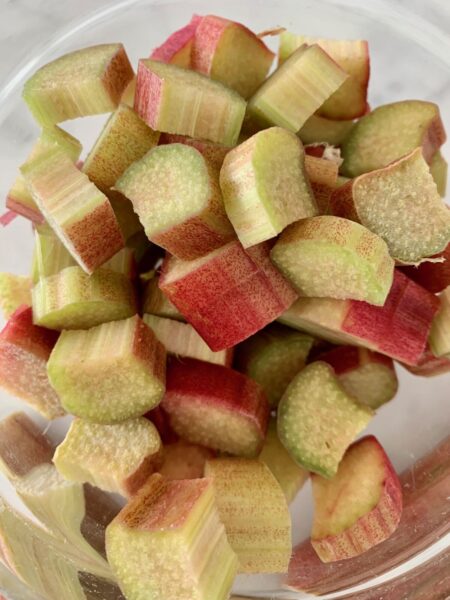 Sliced as you would slice celery.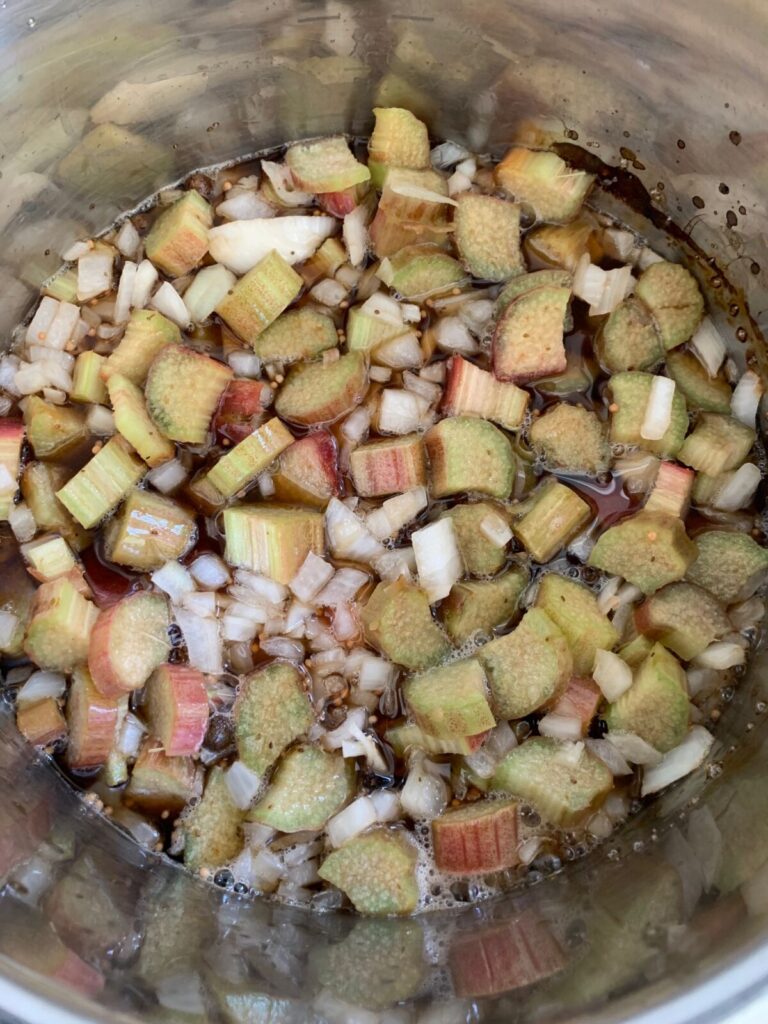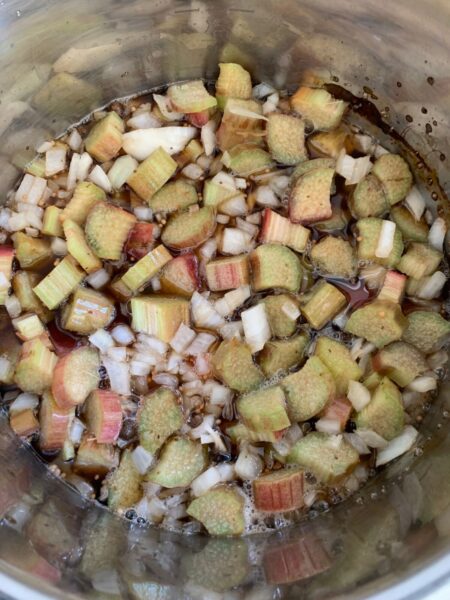 Cook until softened and as a thick sauce.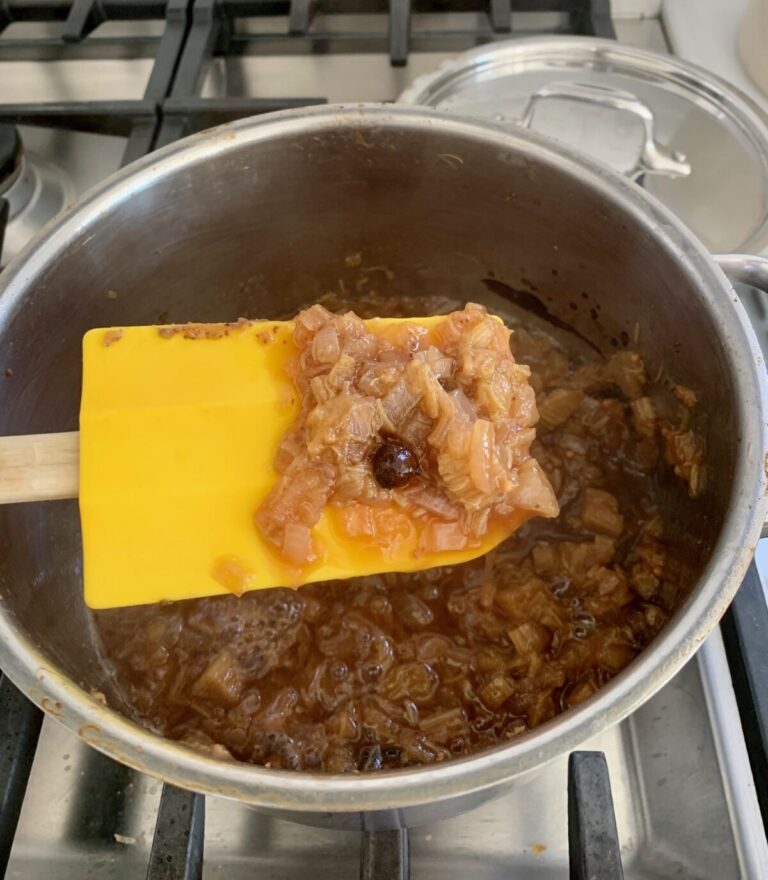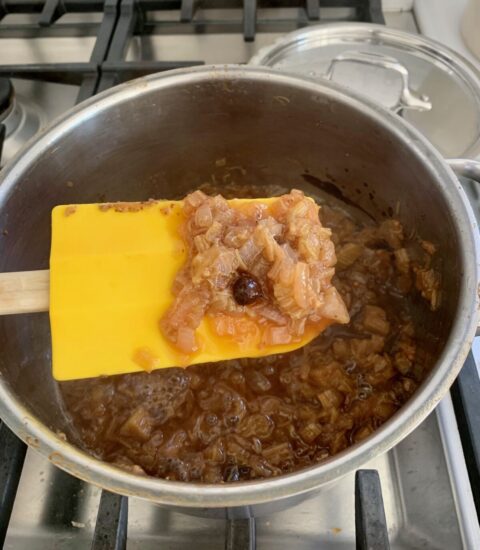 Check to see if it has thickened, this needs more time.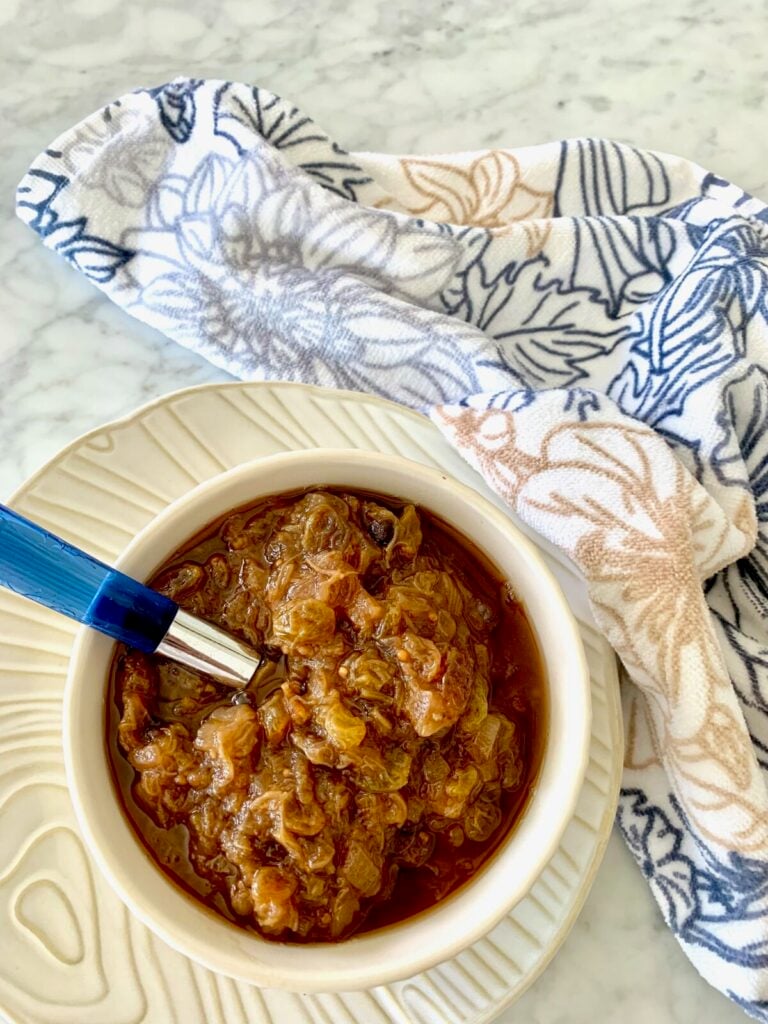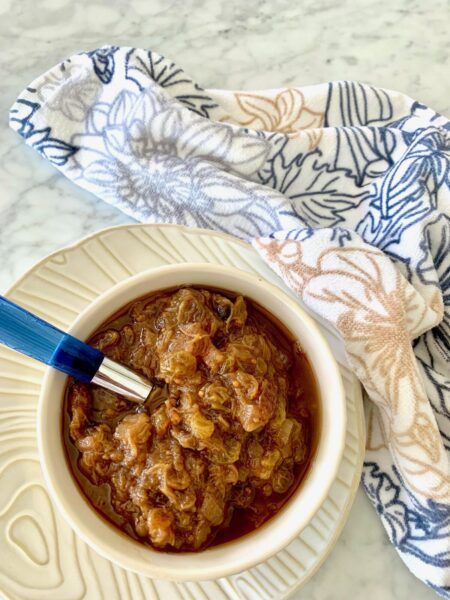 Enjoy this recipe,
Mary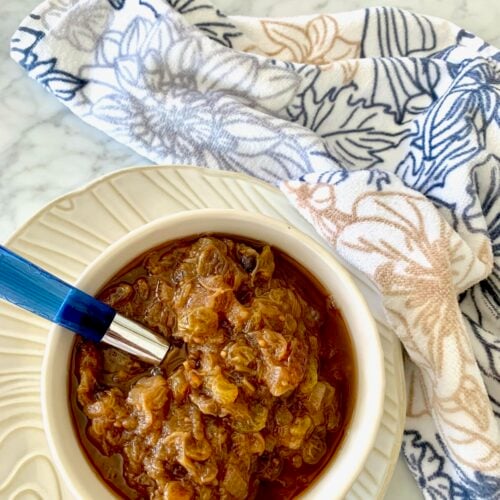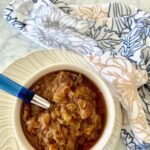 Rhubarb Onion Relish
If you love BBQ, add this relish to your table for a new sauce!
Ingredients
1

cup

brown sugar

1

cup

apple cider vinegar

1

cup

water

1/2

teaspoon

whole allspice

1/2

teaspoon

whole cloves

1

4-inch

cinnamon stick, broken in half

1/2

teaspoon

mustard seeds

1/4

teaspoon

celery seeds

1

cup

chopped onion

1 1/2

cups

sliced fresh rhubarb or thawed frozen rhubarb.

1

cup

seedless golden raisins
Instructions
In a non-reactive pan, combine the sugar, vinegar, water, seeds and spices. Bring to a boil for 2 minutes.

Add the chopped onions and rhubarb, cover and simmer for 30 minutes, or longer if needed. Stir with a wooden spoon frequently to prevent sticking.

Add the golden raisins to the rhubarb mixture, and cook for 10 minutes uncovered until mixture has thickened.

Remove from the heat and let cool. Serve cold. Or seal while hot in sterilized glasses. Makes about 2 pints.
Recipe Notes
If using frozen rhubarb thaw and drain well before adding to mixture.
© 2021, Mary Papoulias-Platis. All rights reserved.