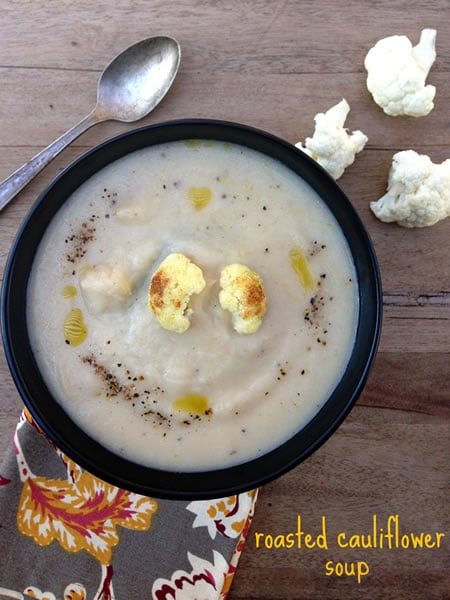 Cauliflower has been a favorite of mine since I was a little girl.  It was on our dinner table simply steamed with a dash of olive oil or braised in one of my mother's fall casseroles. Even though she never made it into a soup, once I ate it at a fine restaurant I was out to try and recreate it for my family. Fall is about root vegetables and this combination is not only healthy but richly tasteful. Today, this recipe is featured as a guest post on Andrew Wilder's site "Eating Rules" for the popular "October Unprocessed Challenge" for the month of October. You can find the recipe here.
This is my fourth year participating in the October Unprocessed Challenge. It's a time I use to reflect back and take notice on how my diet has changed over the years. With all the amazing posts over the years in October I have gained lasting knowledge that I continue to use today. You too can begin your unprocessed journey today, and join the 10,ooo + viewers who have taken the challenge. Browse the many incredible posts that have been written over the years, and perhaps you may find one or two ideas to help you along the way.
© 2013, Mary Papoulias-Platis. All rights reserved.