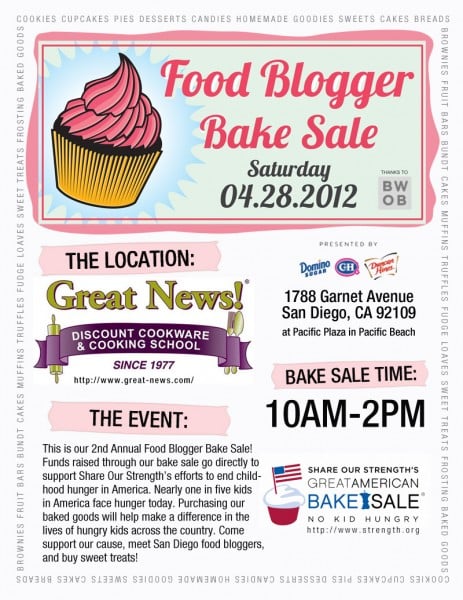 This Saturday, join  the San Diego Food Blogger's and experience the exceptional bakers gathered  for this wonderful cause, " Share Our Strength's, the Great American Bake Sale" effort. The happening location is at the wonderful cookware and cooking school store Great News in Pacific Beach.
All proceeds of the money will be given directly to end childhood hunger in America. Our San Diego Food Bloggers will be showcasing their special desserts and fine foods.
I will be presenting my Bittersweet Chocolate Date-Nut Baklava, a personal favorite of mine. What could be better than chocolate and nuts enveloped in crunchy phyllo dough!  My desserts can be found here on my blog. So drop by and say hello to the bloggers, come by and see me, and don't forget to bring your wallet!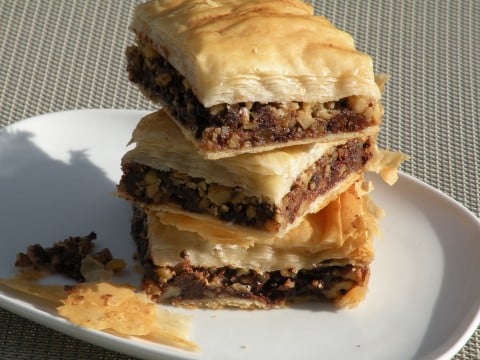 Bittersweet Chocolate Date-Nut Baklava
© 2012 – 2019, Mary Papoulias-Platis. All rights reserved.