This last weekend I had the pleasure of visiting the Santa Barbara's Greek Festival, located in a quiet and beautiful tree-lined park in town, called Oak Park. As we approached the area the tantalizing smells of Greek BBQ were surrounding the air all around us as we entered the park.  Hundreds of people lined up for their famous Gyros for an afternoon lunch as children played in the nearby grassy area. This is off grounds from the church with sprawling green areas and plenty of entertaining for the entire family. If you are visiting coastal California, don't miss this beautiful town.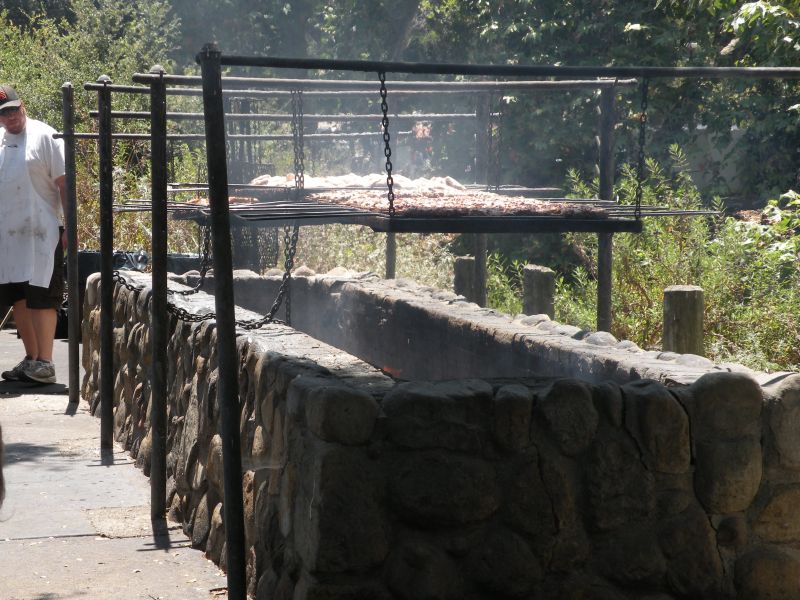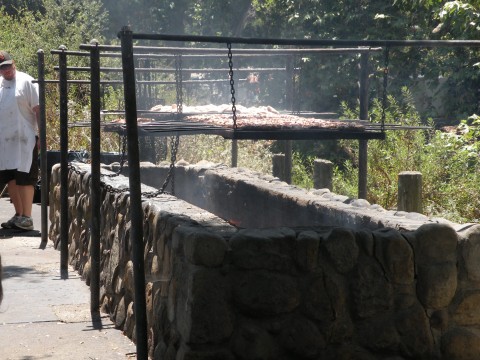 The pastry selection was unbelievable, from my favorite cookie the melomakarina (honey-soaked) to the most popular the baklava. Something for everyone!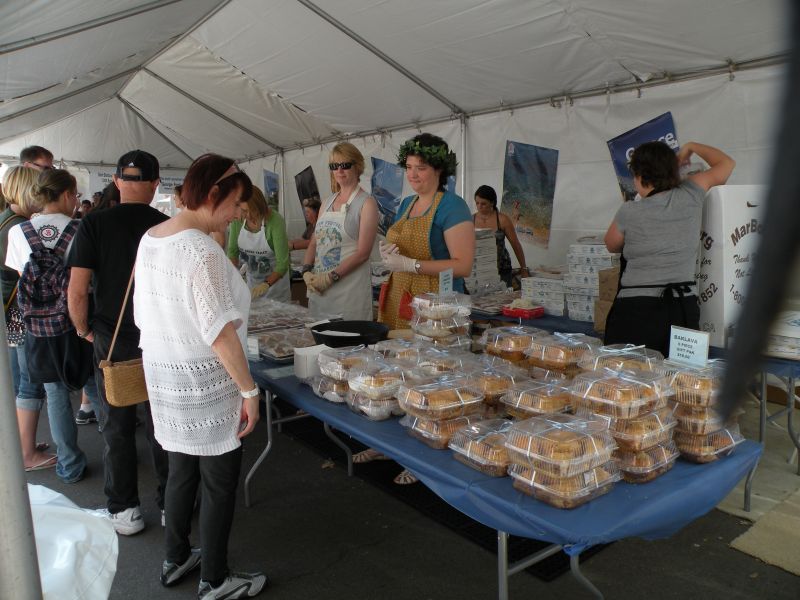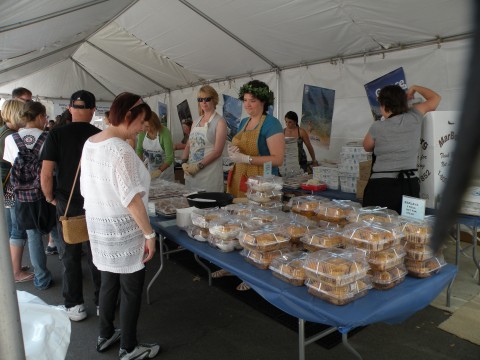 The dance groups performed throughout the day on the center stage. The costumes swayed with the music as everyone gathered to listen and watch on as they performed traditional dances from Greece.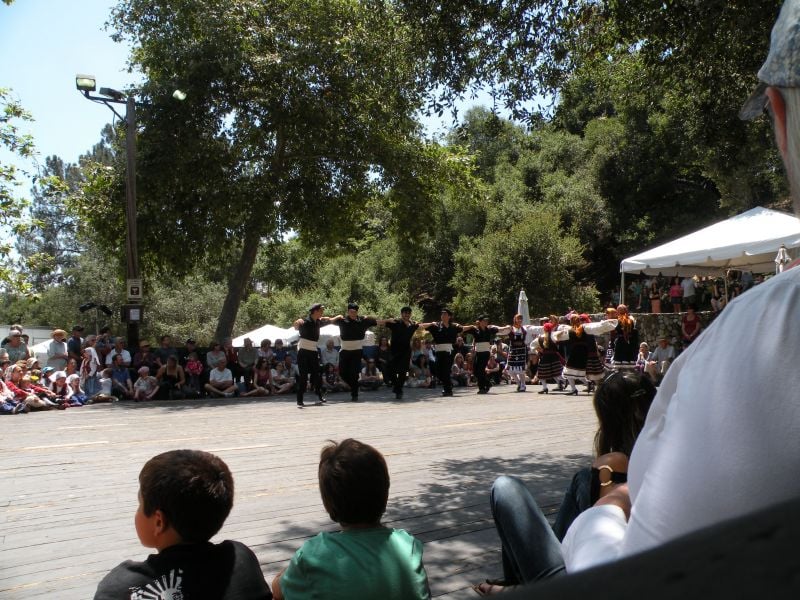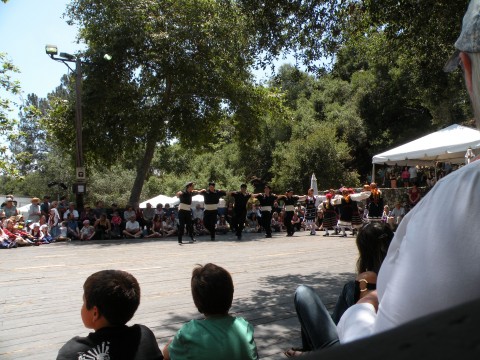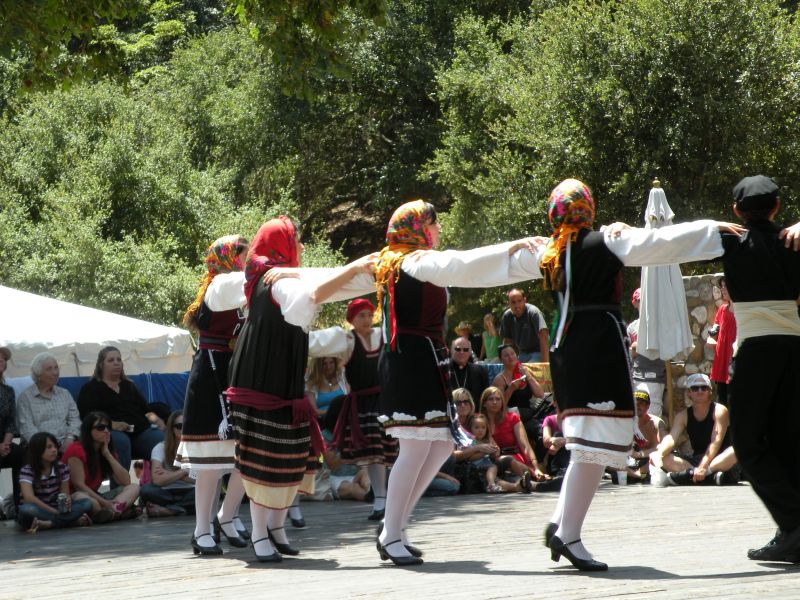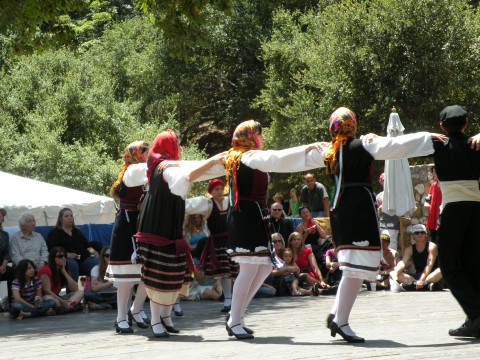 What I did enjoy was the park setting, and all the vendors, from the Greek jewerly to colorful clothing, and the many others who came out to support this church fund-raiser.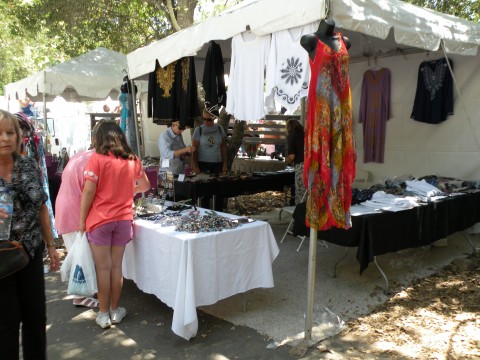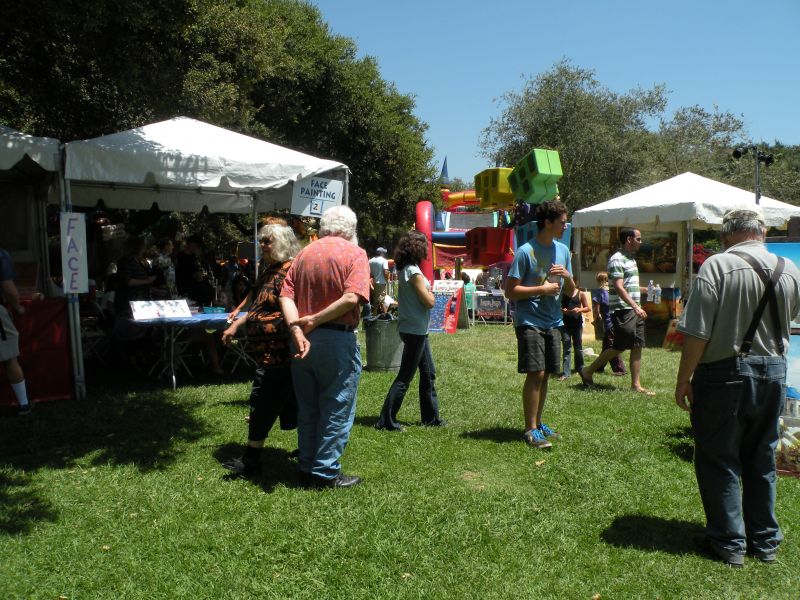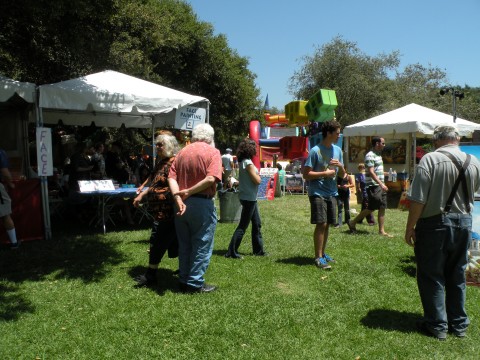 You can never be without money here!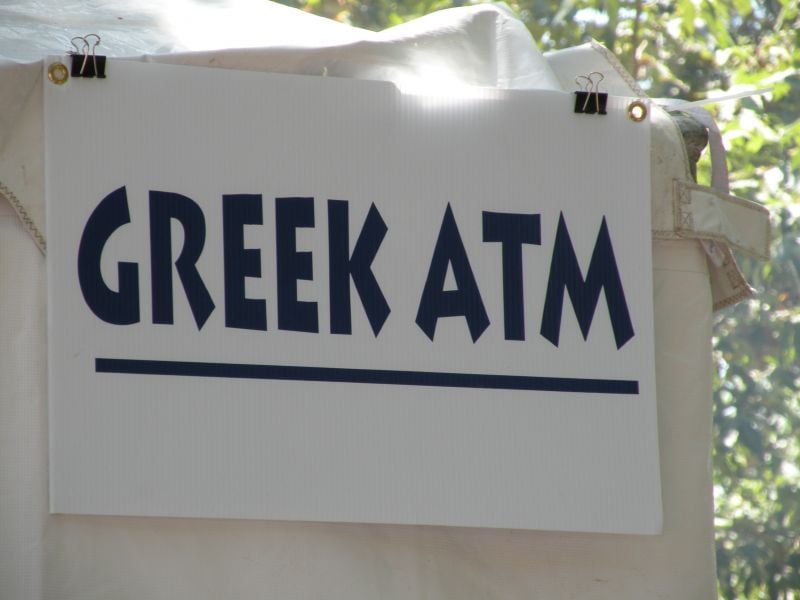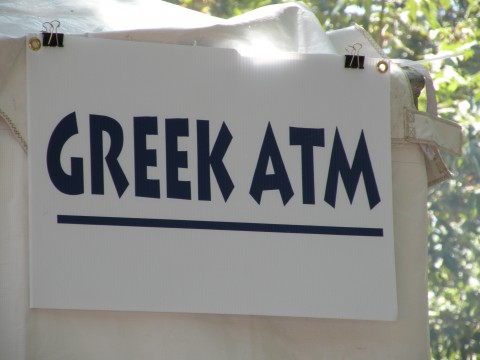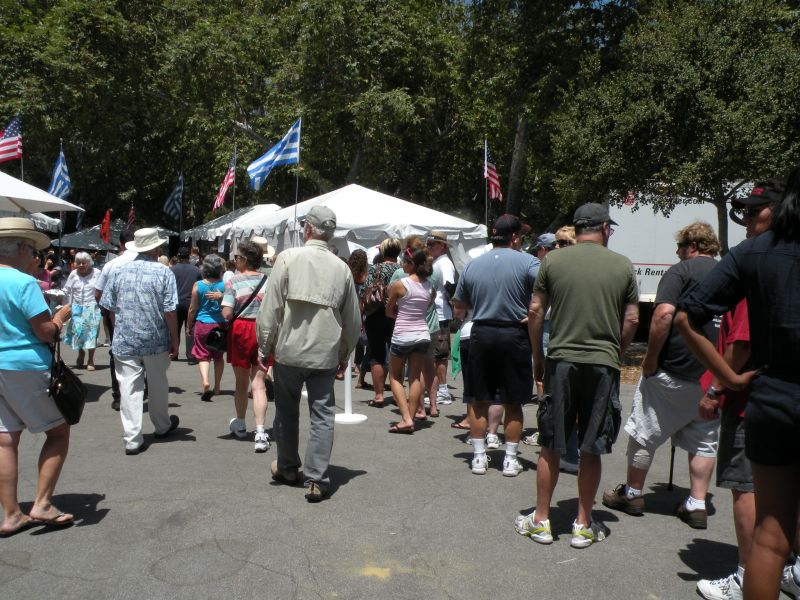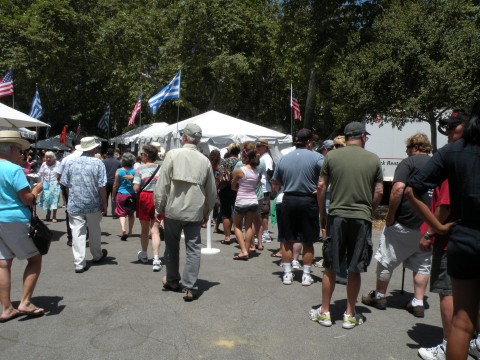 Everyone in the the parish are involved in the festival and these ladies are preparing a very important drink-  Traditional Greek coffee!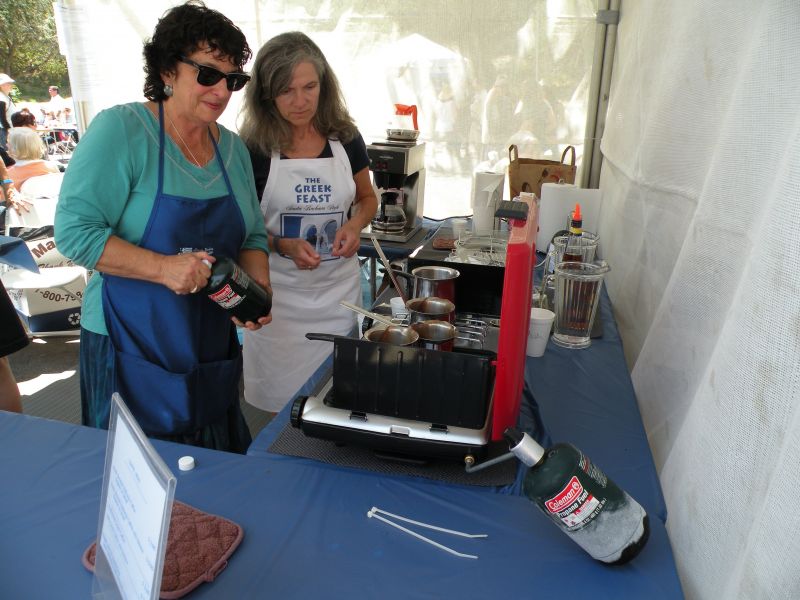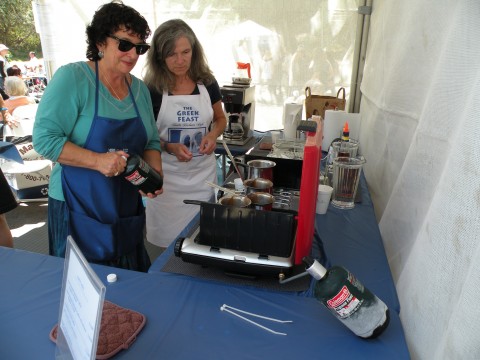 I love to capture people enjoying themselves and relaxing, as these two men are doing.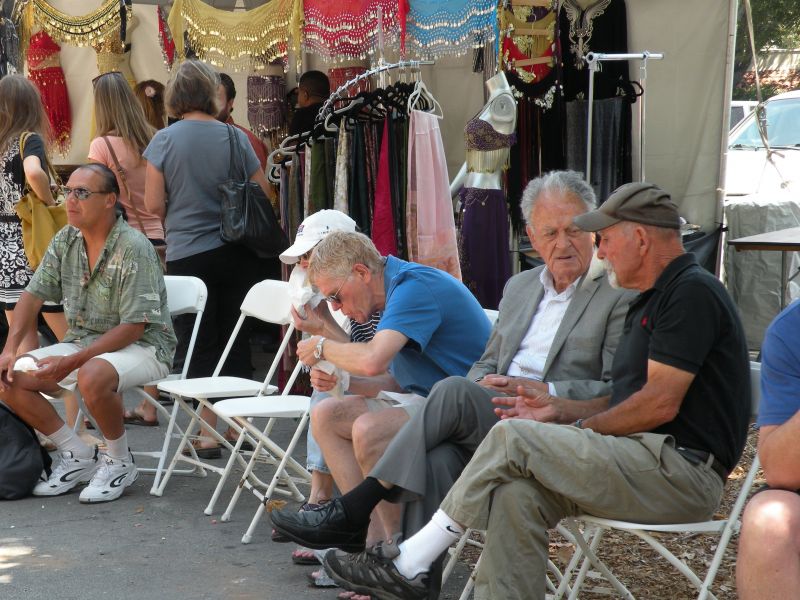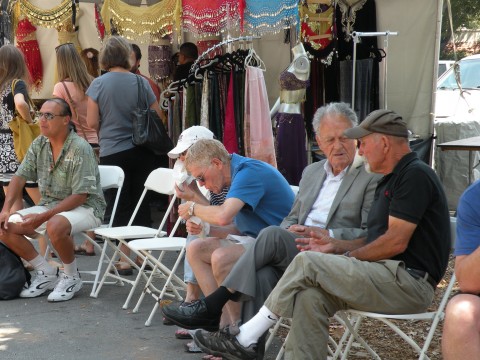 And you can't leave without taking home delicious pastries for tomorrow's breakfast!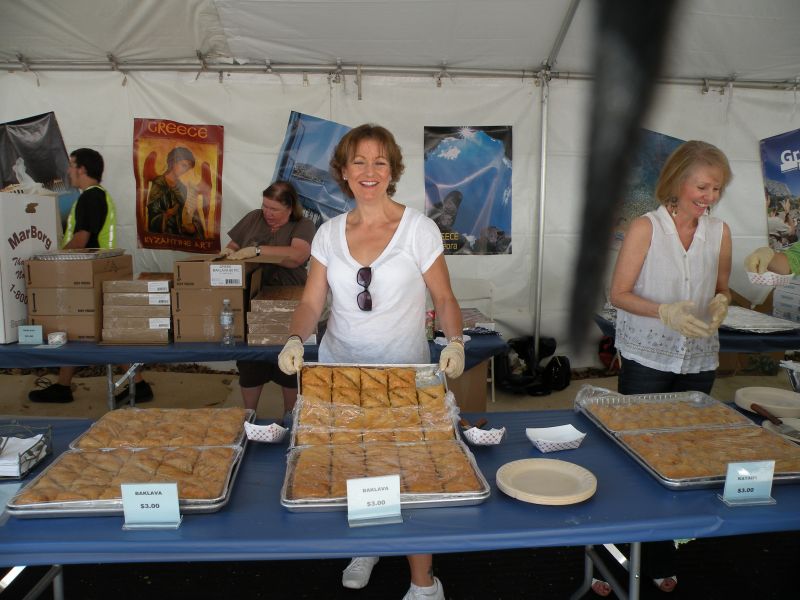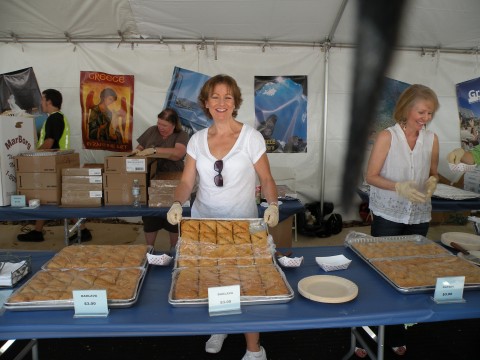 This festival was enjoyed by all, and this should not be missed next year as you visit Santa Barbara!
© 2011 – 2021, Mary Papoulias-Platis. All rights reserved.