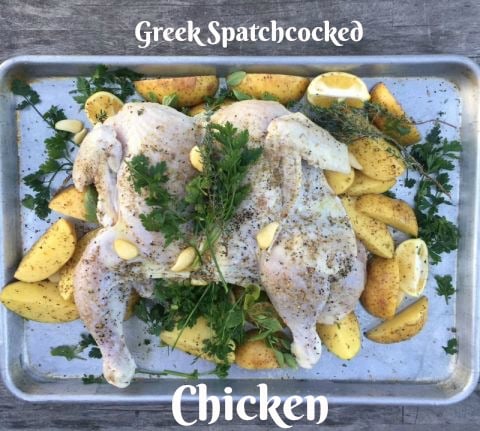 I love a basic chicken recipe that I can cook up on a weeknight and make it a quick dinner. This is a variation of cooking an entire chicken in the oven which takes roughly 1-1/2 hours. I found the spatchcocked method so much easier, and it puts dinner on the table quickly.
This spatchcocked Greek chicken presentation is beautiful and it can be served to guests. All the chicken is browned evenly and you will be happy it's done in one sheet pan. You can do this method with any bird, even a turkey.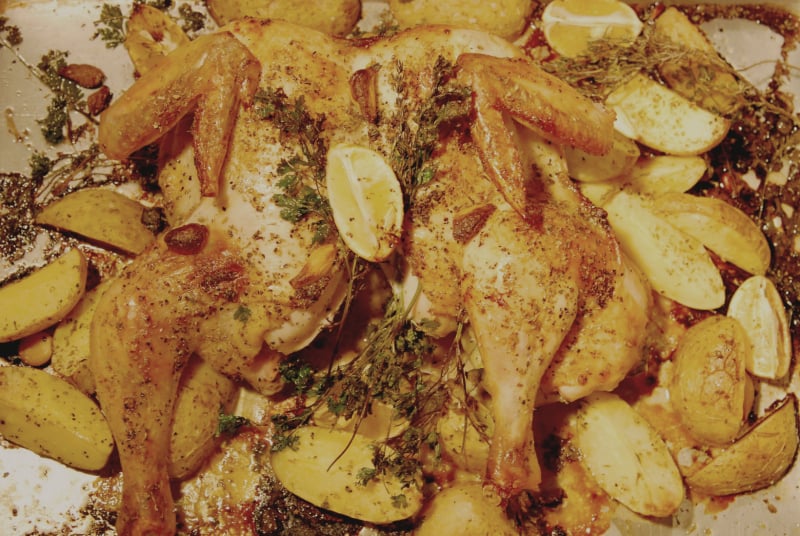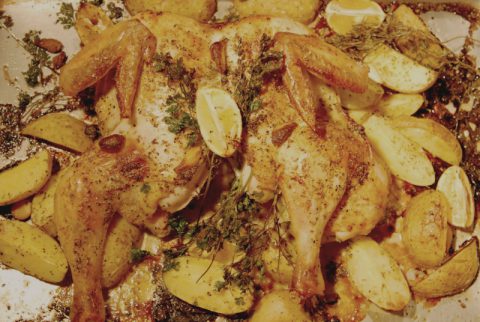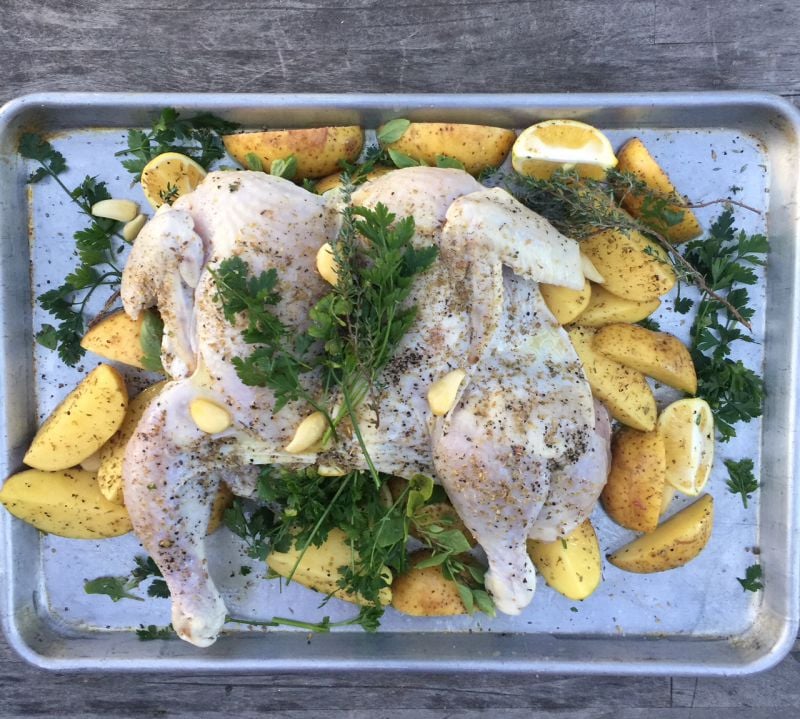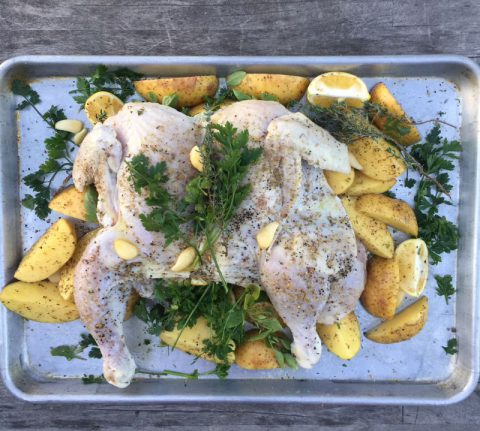 This doesn't even need a recipe but the ingredients list is:
One organic Chicken or Turkey – I buy Mary's chicken or any Air-Chilled Bird.
Baking Potatoes
Olive Oil, Herbs, Oregano, Garlic Cloves and Lemons, Salt and Pepper
One Sheet Pan
Wash and clean your chicken and pat dry. (remove giblets and neck from inside)
Preheat your oven to 375 degrees.
Prepare as many potatoes as you wish. Cut in fourths and add lemon juice, salt and pepper, oregano, and garlic cloves. I also added thyme, parsley and basil from my garden. And you can see I added a few lemons. Be generous and add olive oil to the potatoes and mix with your hands to cover all the potatoes.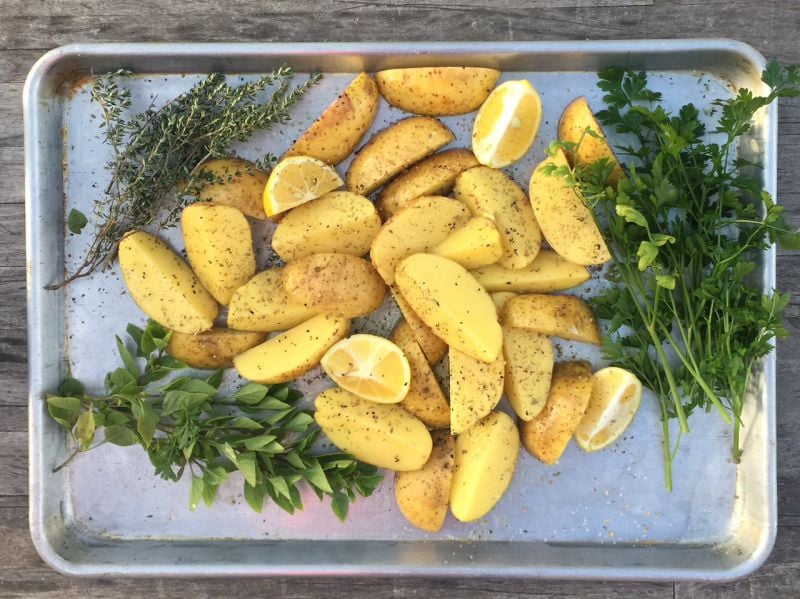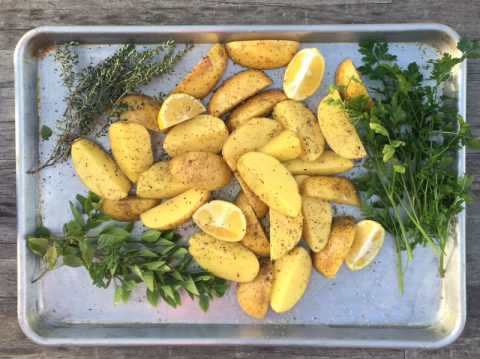 Using a sharp knife or kitchen shears, first cut the backbone off the back side running your knife down both sides.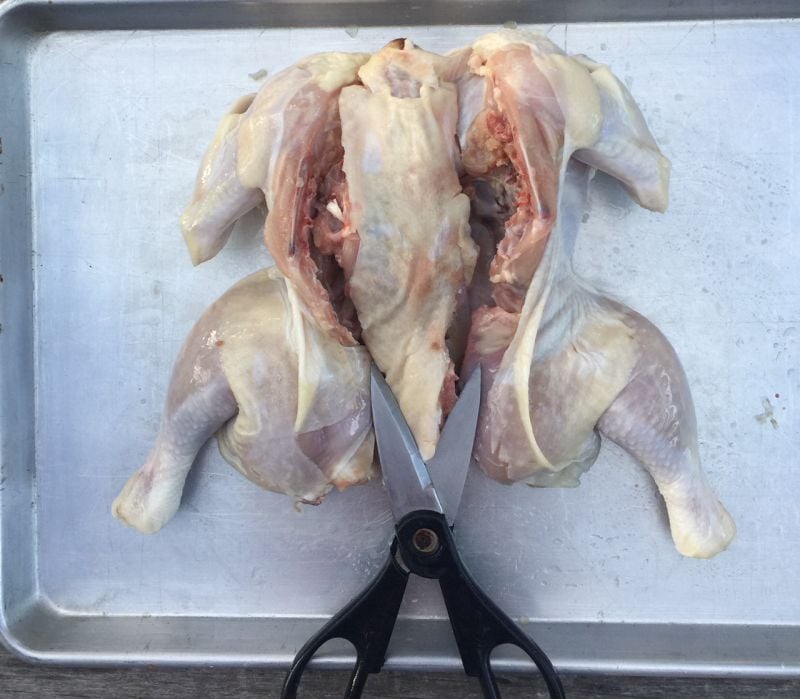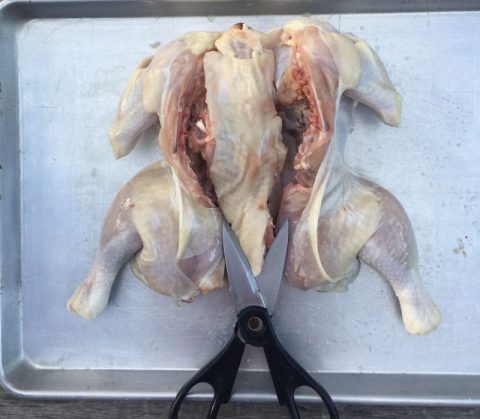 Next, turn the chicken over, and cut down the center of the breastbone, splitting the bone. Not all the way through the chicken. With your hands flip over and flatten the chicken.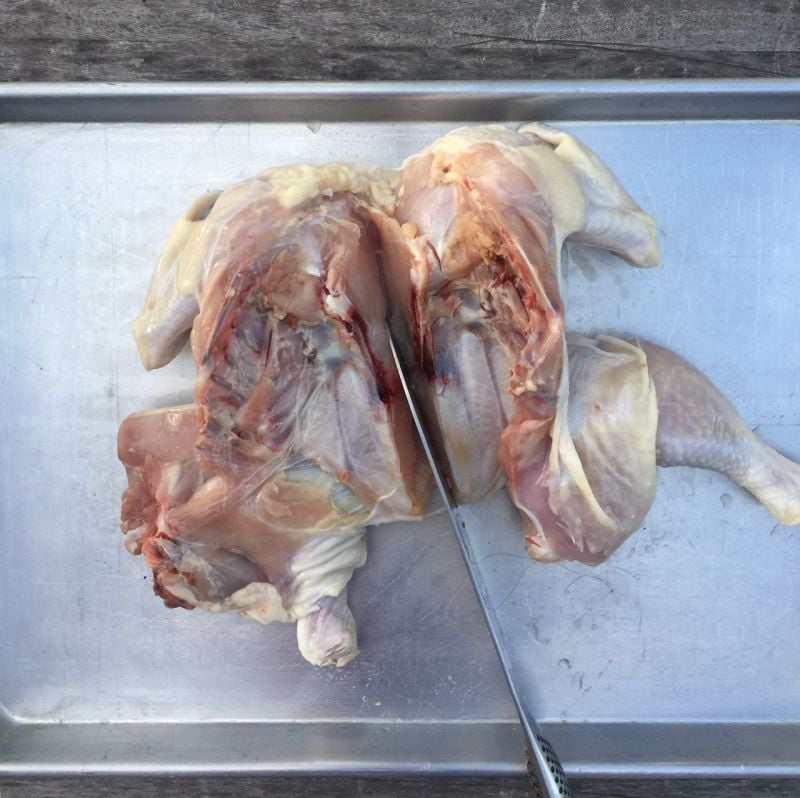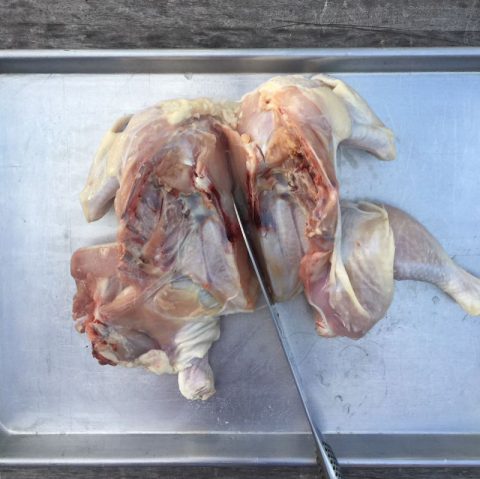 Rub extra virgin olive oil on the entire bird. Season with salt, pepper and dried oregano. Add the juice of 1-2 lemons to the bird.
Add the bird skin side up to the potatoes. Top with fresh herbs, garlic cloves and lemons and lemon juice. Lots of it!
Bake in the oven for 45-55 minutes or until it reaches 160 degrees. (always use a thermometer) Remove and cover and let sit for 15-20 minutes to rest. This allows the juices to return to the bird.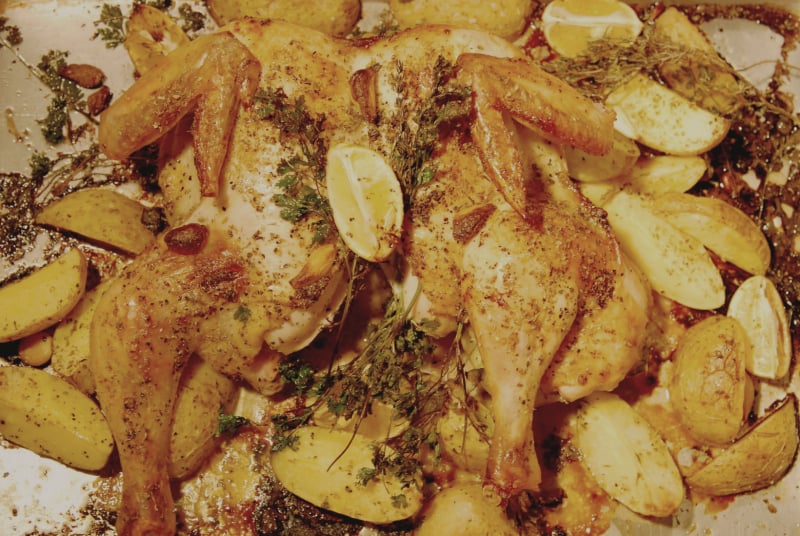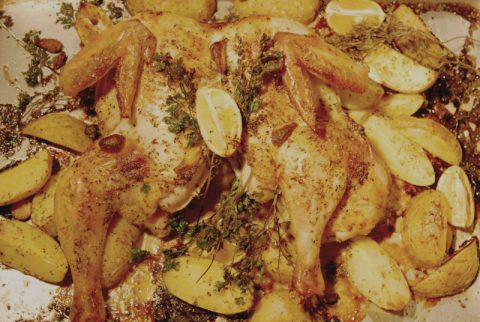 Enjoy one of my favorite Greek meals!
Mary
© 2017 – 2020, Mary Papoulias-Platis. All rights reserved.