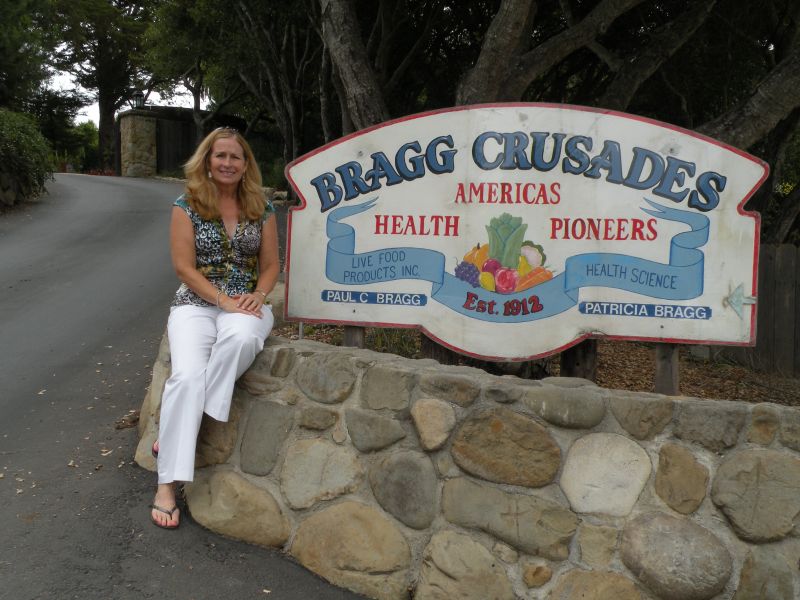 Just recently, I had the honor of sitting down with a group of lovely administrators from the Bragg  Live Foods to explore the world of health and nutrition.  They are located on rolling acres in the Santa Barbara area. As we arrived we spotted the entrance sign and couldn't believe that they have been in business for over 99 years! I took a moment to try and reflect back to how this California property might have looked back then, peaceful, quiet, untouched, clean water…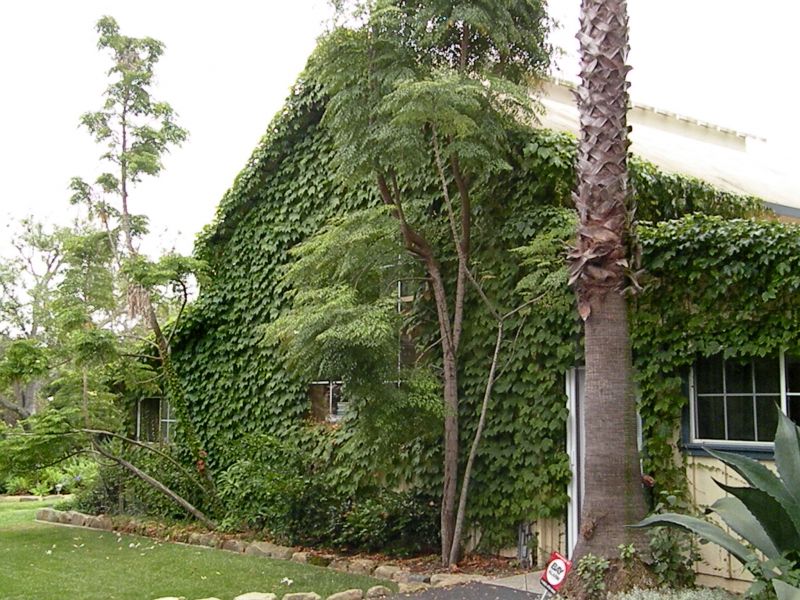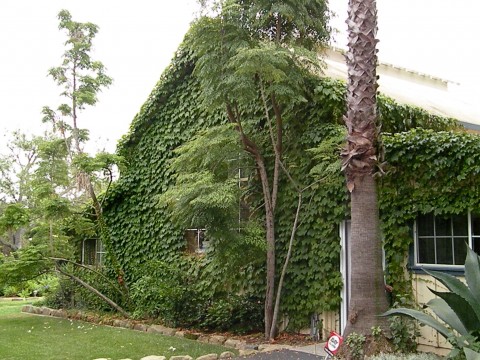 We took an inspiring tour of the property and this building was a gardener's dream with Adam in Marketing. The lush ivy embraced the architecture of this wood- sided county building.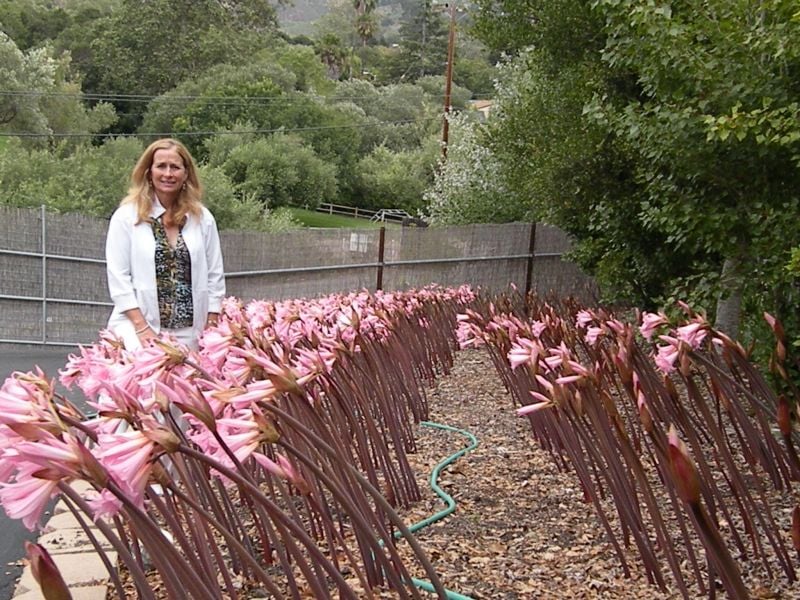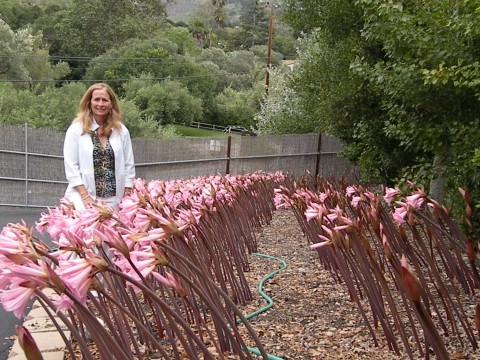 Of course, I always look for the flowers on properties and look what I came across! In full bloom, rows and rows of these pink ladies!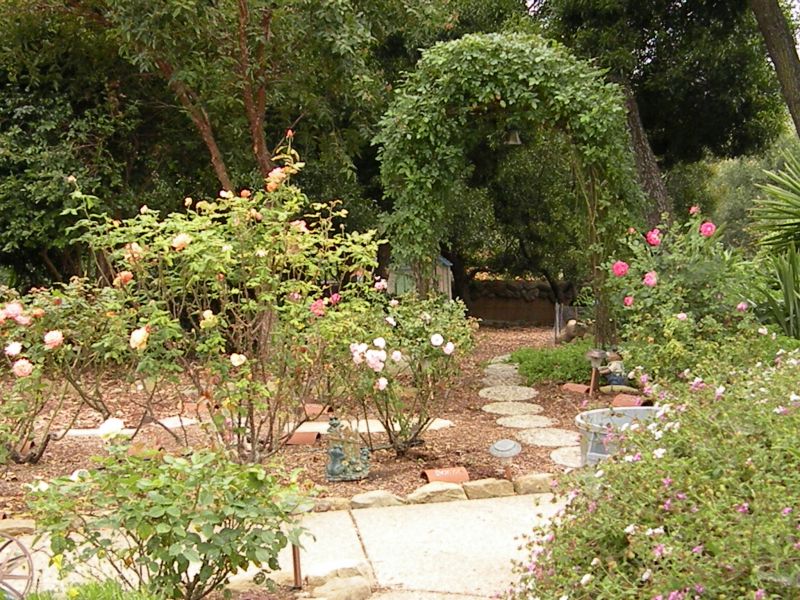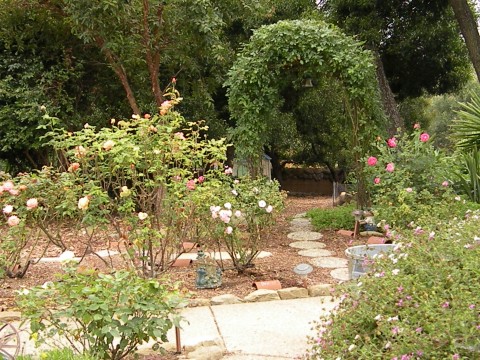 Dr. Patricia Bragg loves her rose garden, and I definitely can see why. Roses arbors, trails, and meandering paths embrace you in sweet smells, perfuming the air.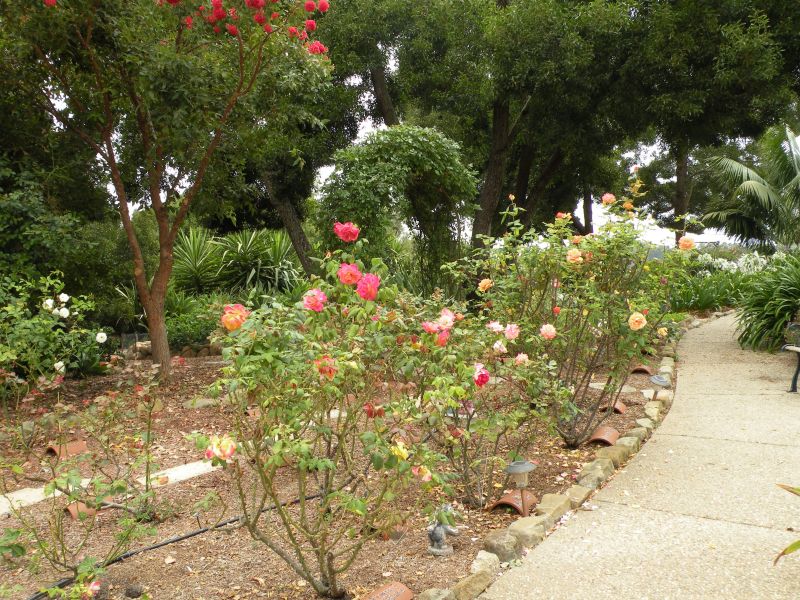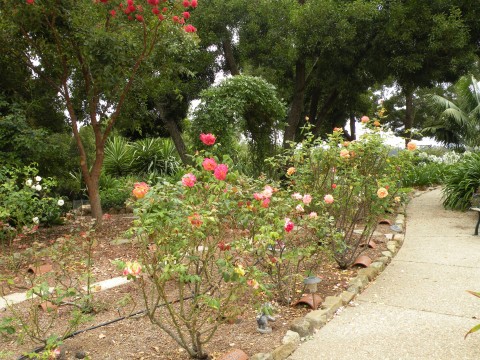 More roses…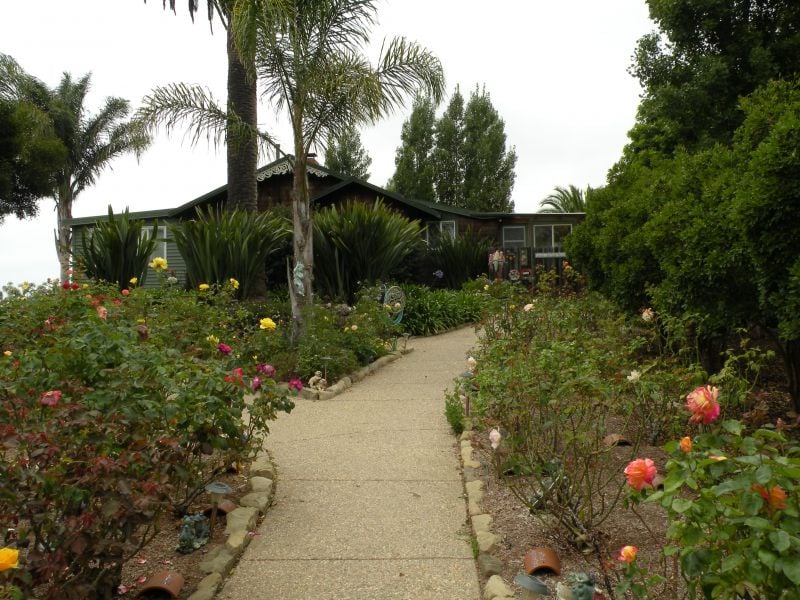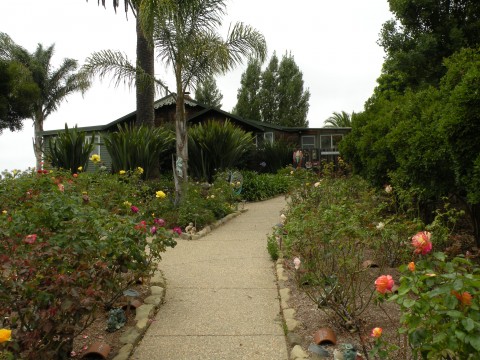 And more roses… breathtaking!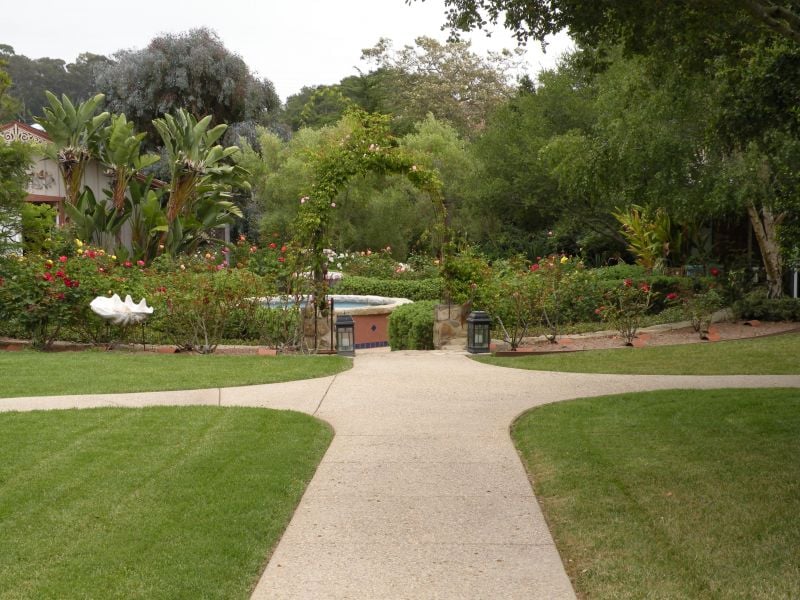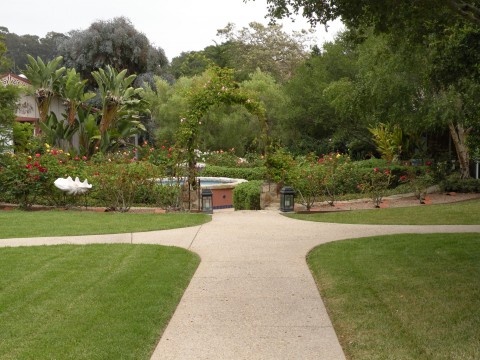 Dr. John Westerhall, explained to us that this rose collection is so loved by the community, that they invite garden groups  here every year for annual tours of the property.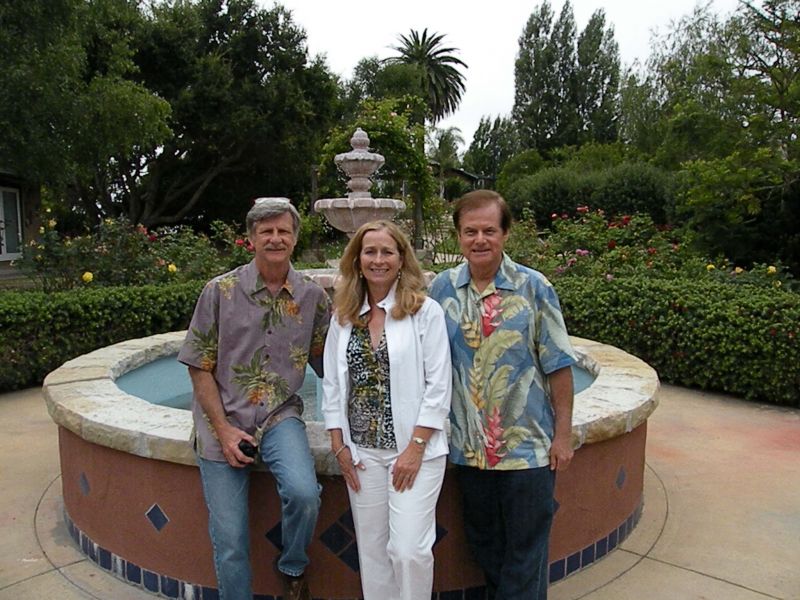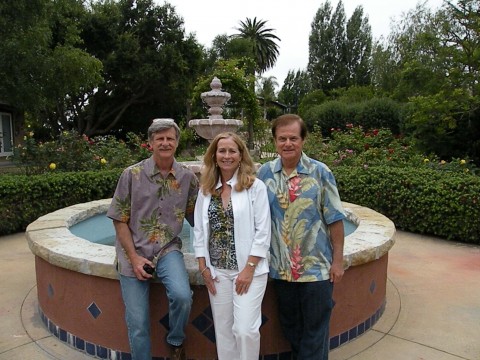 At last, here we are around her serene fountain for a photo opportunity.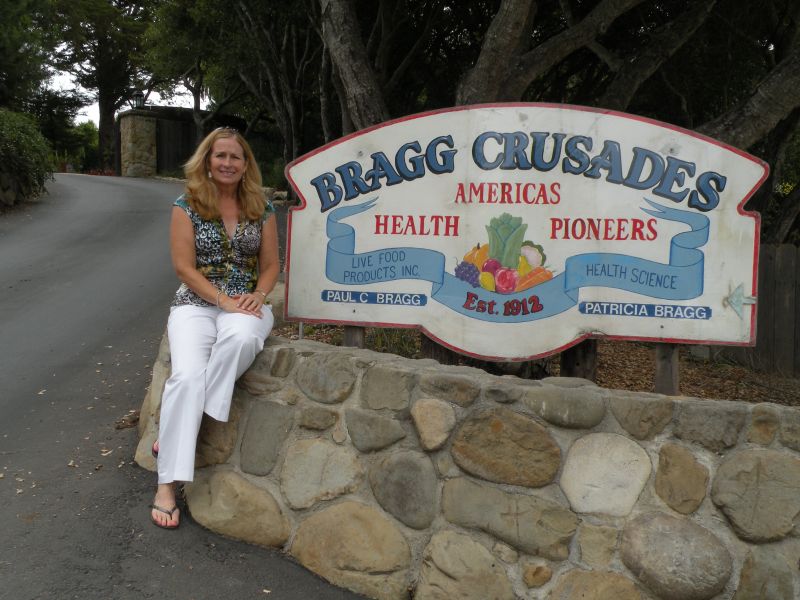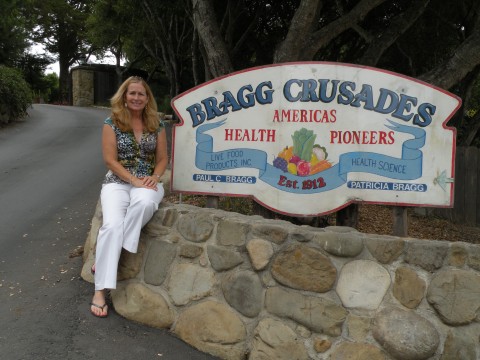 We had a wonderful day exploring their organic farm in which they produce organic apples, a variety of vegetables, and rows and rows of greens and lettuces for the local children in the nearby school districts. (I wish I had a picture). Along with all this, they have recently developed and planted an extensive fruit orchard with exotic plants as well as local California fruit.
Thank-you to the Bragg employees, we had a delightful day.
Mary
© 2011 – 2023, Mary Papoulias-Platis. All rights reserved.