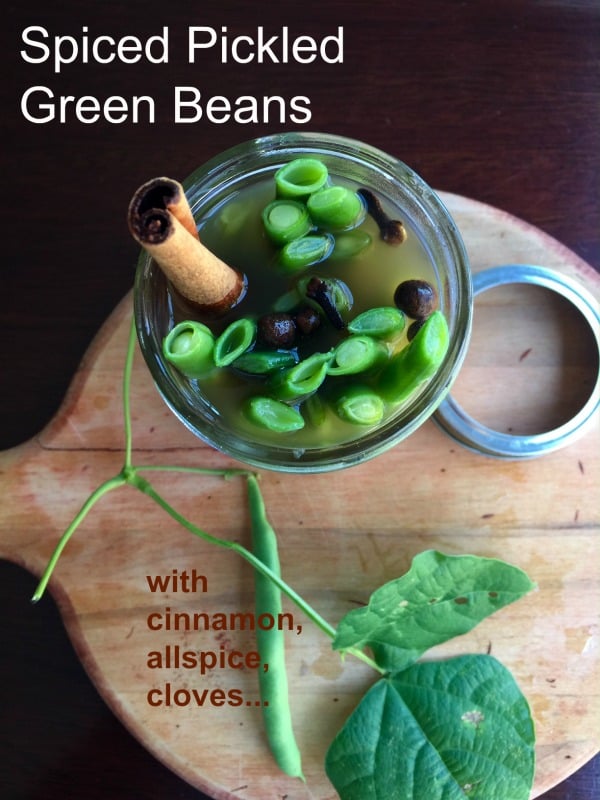 All the rage nowadays is pickled everything! In your sandwiches, burgers, on salads, and on the cheese trays. I love pickled green beans for the same exact reason. It brings a totally new flavor to anything to make. Pick any seasoning you wish, exchanging the spices or the vinegar. These are so many various vinegars to choose from and one company I like to use is Sonoma Vinegar, or head to your local Olive Oil store for a complete selection. I used Bragg Live Foods apple cider vinegar, because I wanted a more earthy fruity taste for the fall. And if you desire a delicious fruit treat, try my pickled peaches on my blog.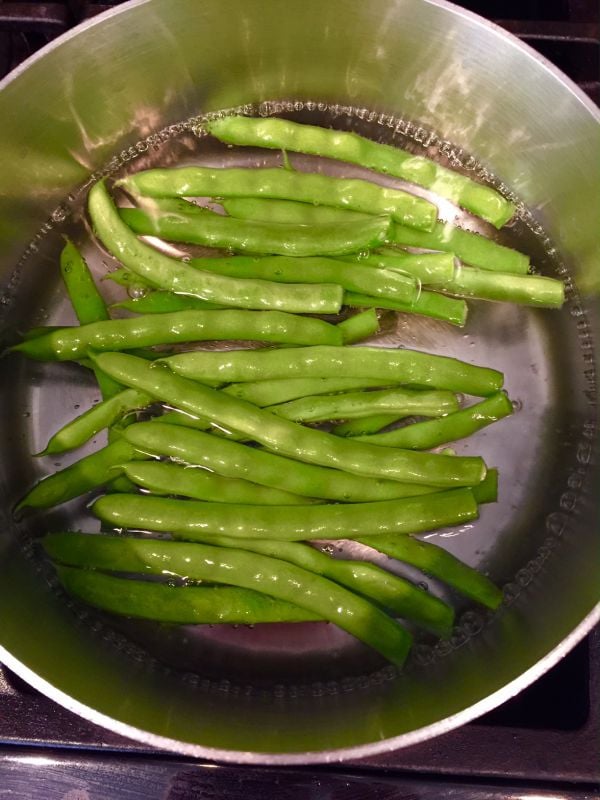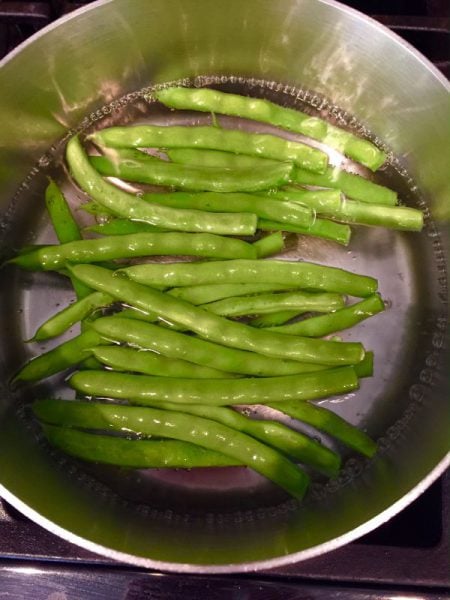 Just cut off stems and string (optional) and boil just until soft. Remove and drain, add to sterilized jars.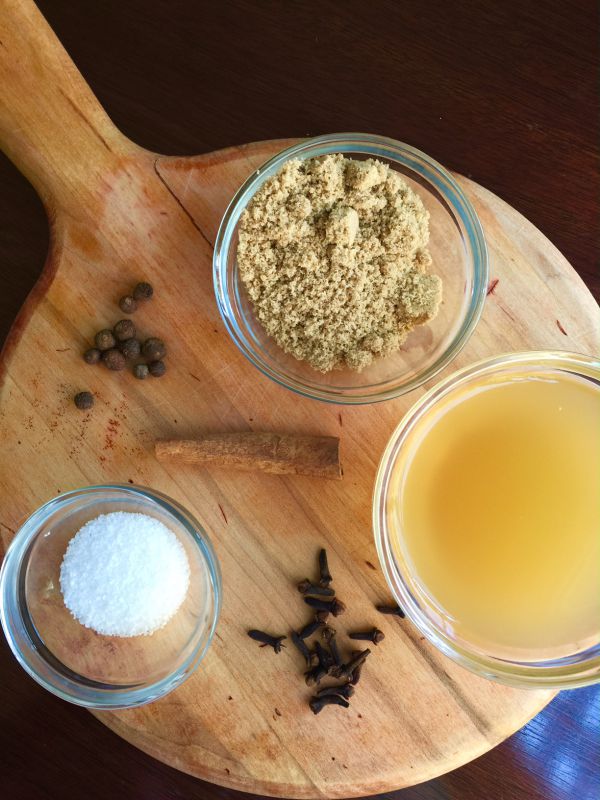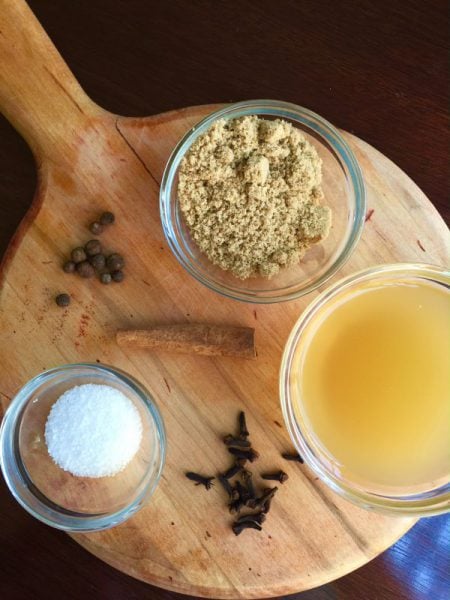 In the meantime, gather your ingredients place in a non-reactive pan and bring to a boil. It's just that easy!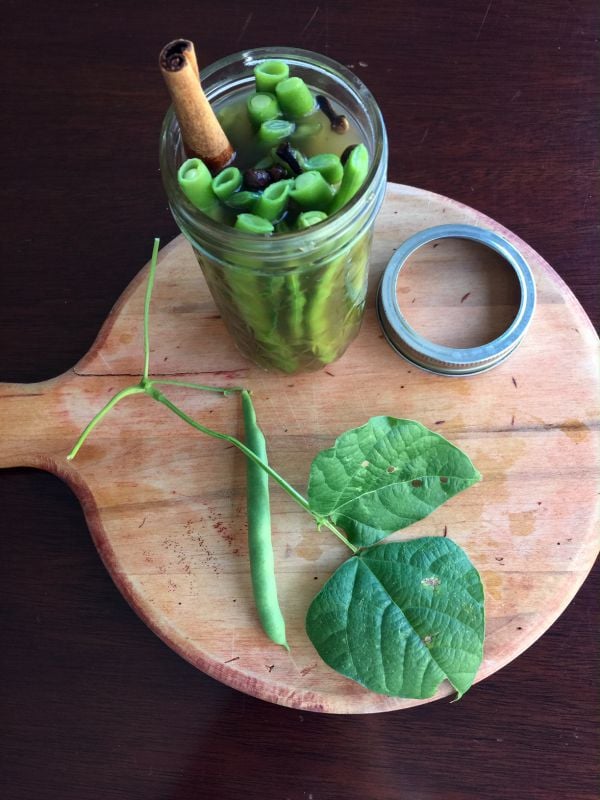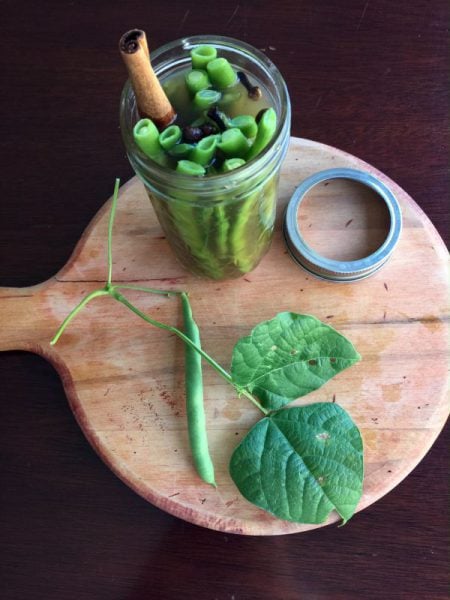 I used apple cider vinegar in my recipe. Make sure to pack them snug, not above the 1/4 inch rim. I wanted to show you the ingredients in this picture, otherwise tuck them in neatly.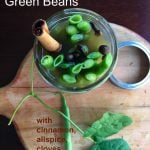 Spiced Pickled Green Beans
Add these green beans to your salads or pasta and get a fresh new flavor.
Ingredients
2

quarts

green beans

salt for water - (1 teaspoon salt to 1 quart of water)

3

cups

white or cider vinegar

1/2

cup

brown sugar, packed

1/2

teaspoon

salt

1/4

teaspoon

white pepper

1/2

teaspoon

whole allspice

1

2-inch

cinnamon stick

1/2

tablespoon

whole cloves
Instructions
Wash beans. Remove any strings. Not necessary on young beans.

Cook in salted boiling water. (1 teaspoon salt to 1 quart water) until tender, 20-30 minutes.

Drain and place in sterilized jars.

Combine remaining ingredients in a non-reactive pot and bring to a boil. Pour over beans.

Taste daily for flavor desired. Can last up to 3 months.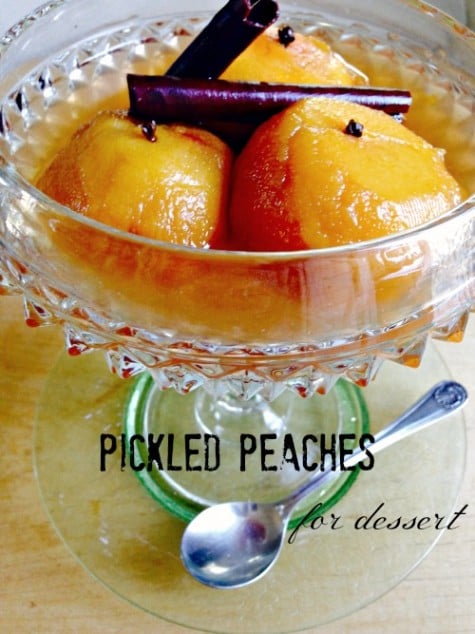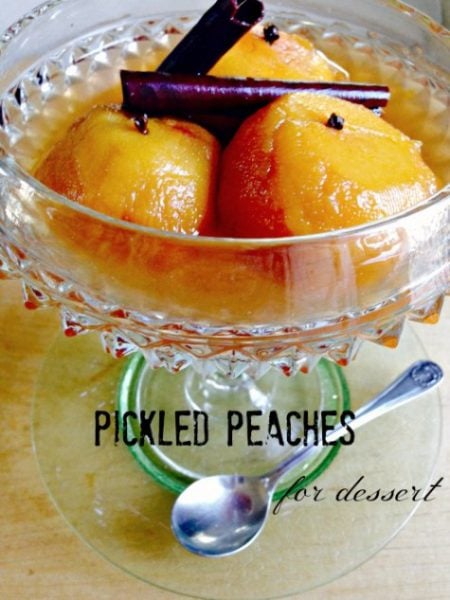 Pickle away… Mary 
© 2016 – 2021, Mary Papoulias-Platis. All rights reserved.