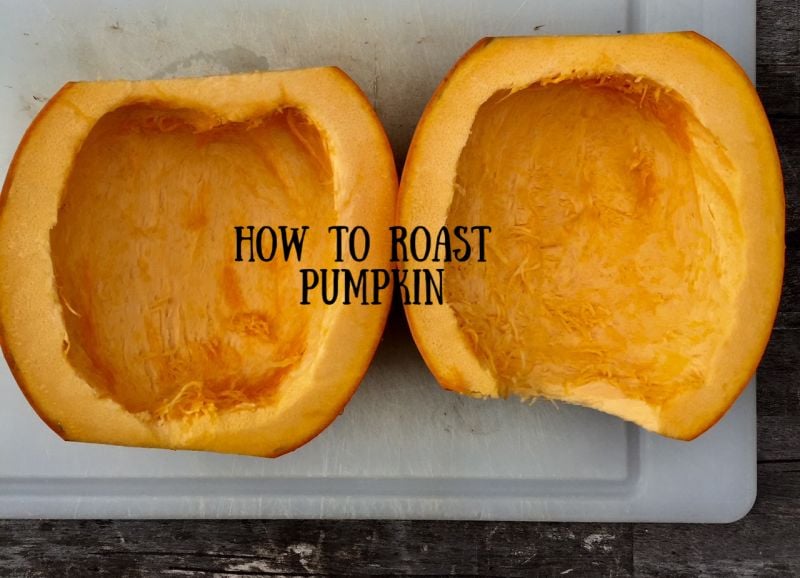 When I need fresh pumpkins for pies, breads, or various other desserts  I look for sugar pumpkins in the supermarket or farmer's market.  You can always use your left-over pumpkins from your Halloween decorations as well! When using the roasting method I tend to like the deep caramelizing flavor that develops within the pumpkin, rather than the boiling or steaming method. The difference between roasting the fresh pumpkin versus the canned pumpkin is night and day. The pie from the fresh pumpkin can be described as having a lighter texture and a much smoother silken taste . Over the years we have become so accustomed to the fresh smooth taste from these pumpkins,  it's very hard to go back to the canned. Try it for yourself and you be the judge. I use this pumpkin puree for our family pie recipe, as well as for my pumpkin bread.
Note: One  2  1/2 – 3lb.  sugar pumpkin = approx. 2 cups pumpkin puree     (one 15 oz. can of pumpkin= 1  1/2 cups pumpkin puree)

Materials for roasting:
One sheet pan
A Silpat or foil for pan
A strainer for pureed pumpkin
A hand blender, blender, or food processor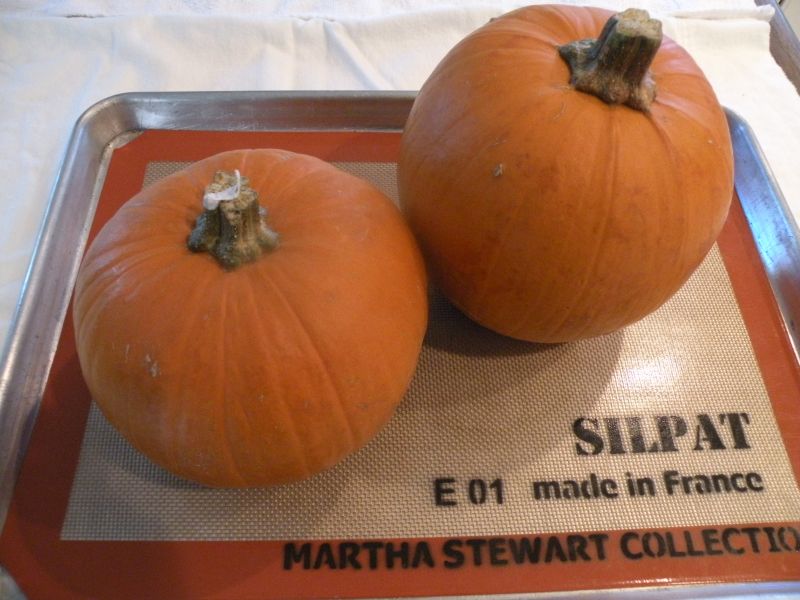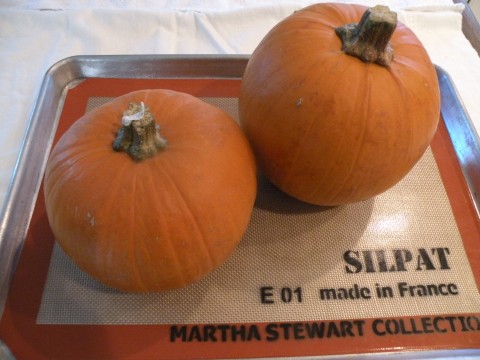 Pre-heat the oven to 350 degrees.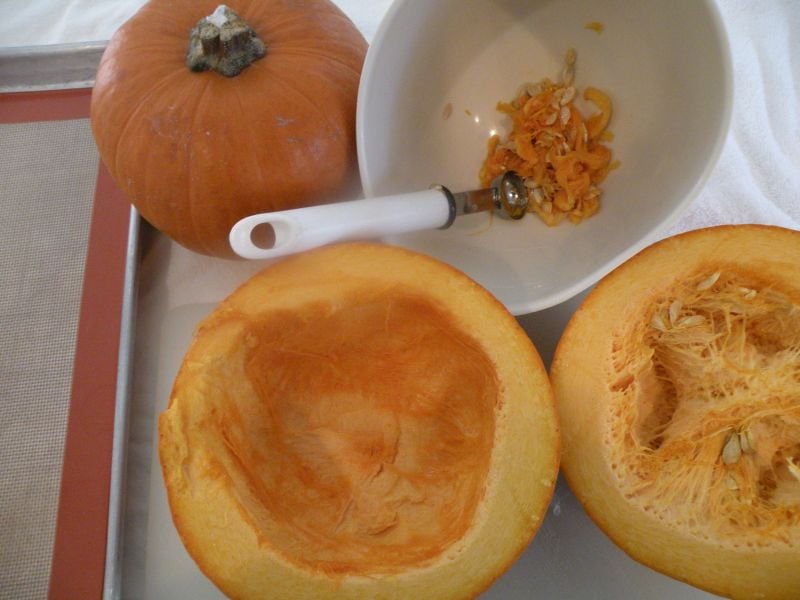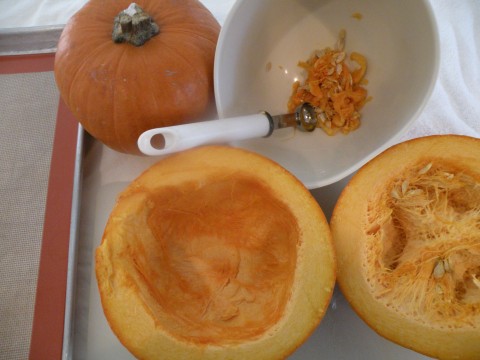 Cut pumpkins in half and scoop out seeds and all stringy pulp.
I use a melon scoop to do this job.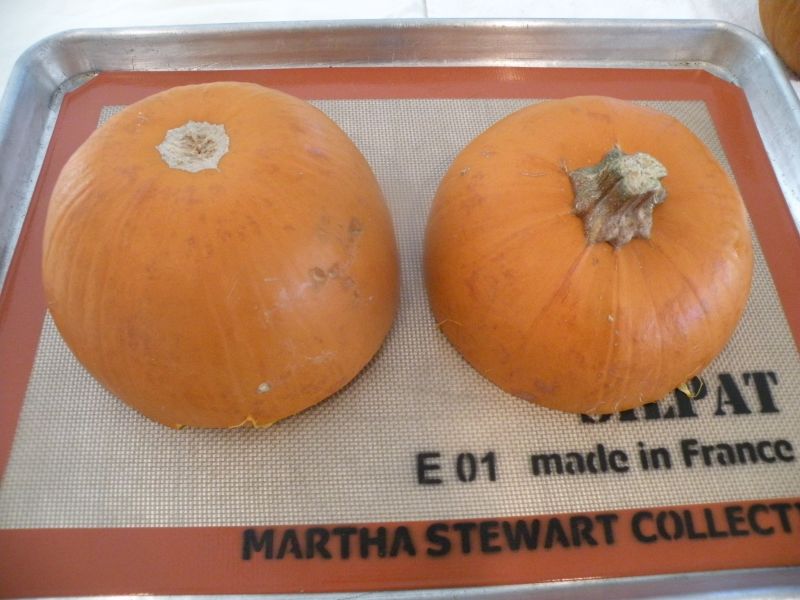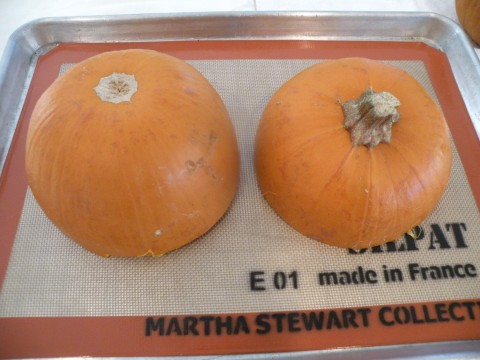 Place the pumpkins cut side down on the sheet pan. Do not peel.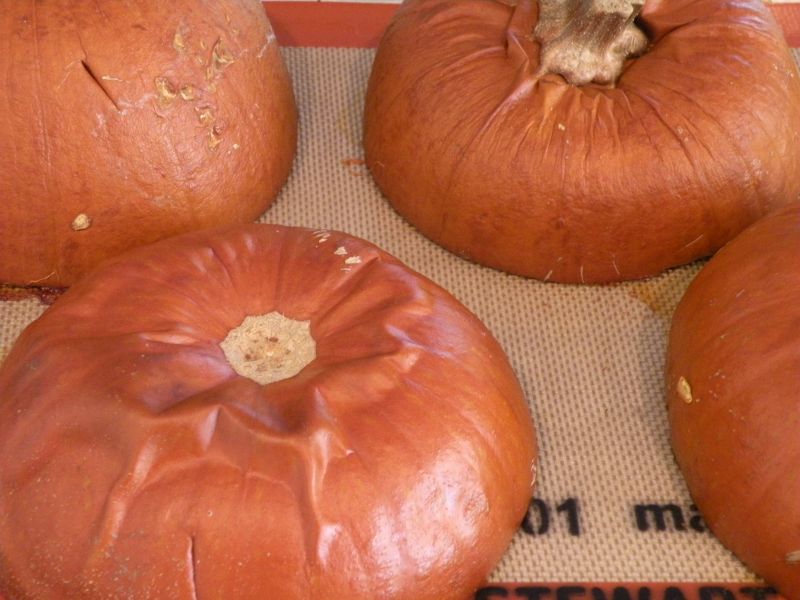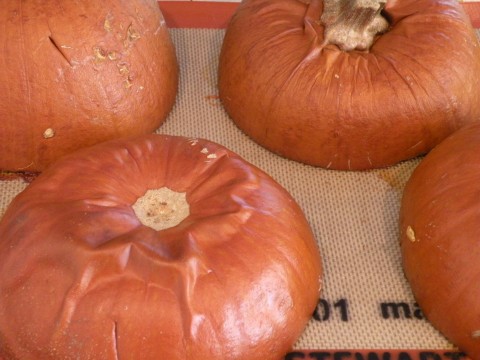 Bake for 45 -60 minutes until soft. Test with knife, ready when knife easily slides in.
Sugar pumpkins are small and need less time, about 45 minutes.
Larger pumpkins need one hour or more.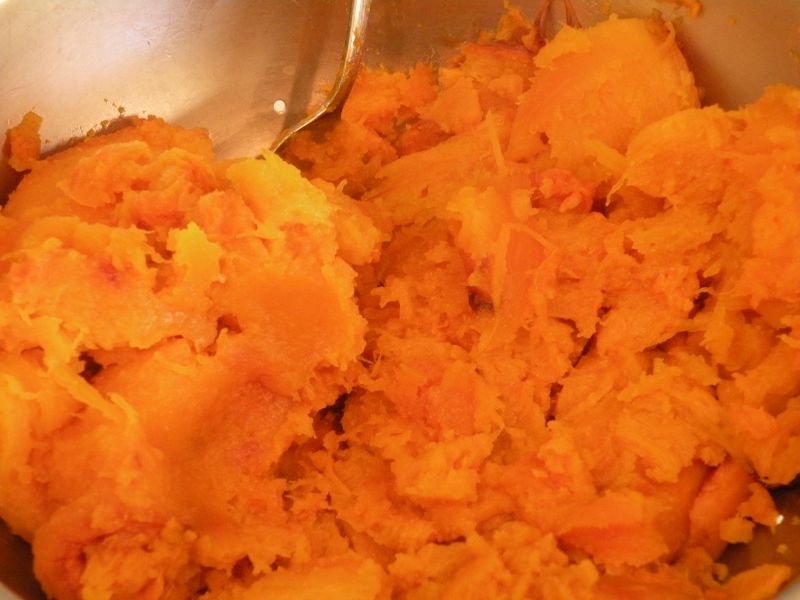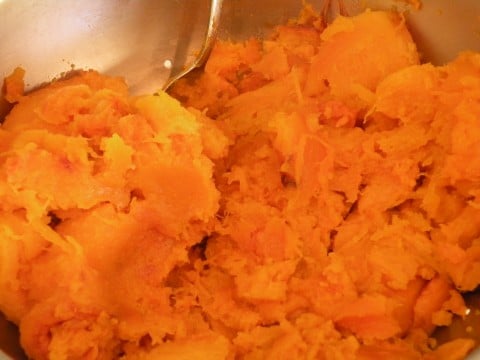 Scoop out flesh with a large spoon into a bowl. Be careful not to include the skin.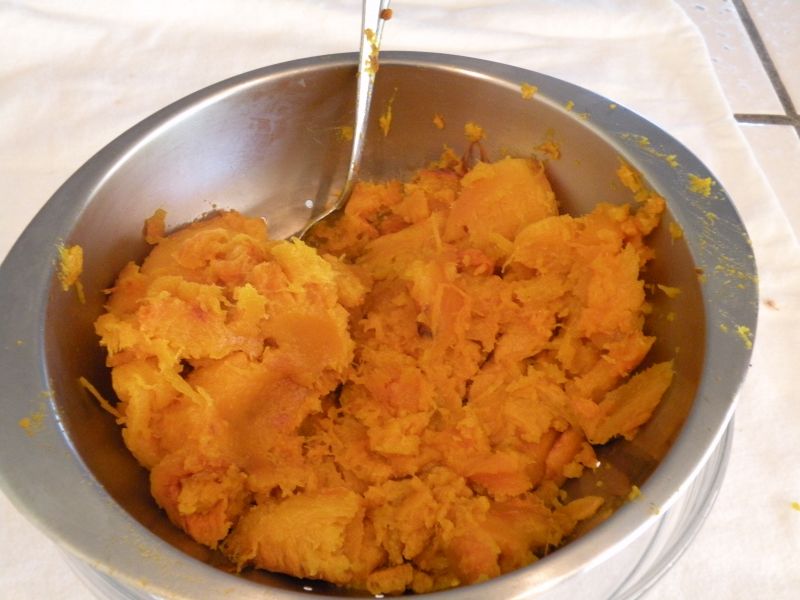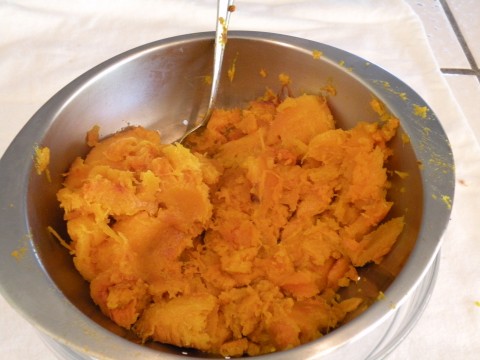 Place the pulp in a strainer, or cheesecloth and place over bowl to drain any excess liquid.
(This can be done overnight in the refrigerator).
You may get up to a cup or more of liquid.  Discard liquid.
It is important to drain your pumpkin before adding it to any recipe.
If you do not have a strainer, use a cloth towel and place  the pulp in the middle of cloth
and gather the towel around the pulp and hand squeeze the juice out.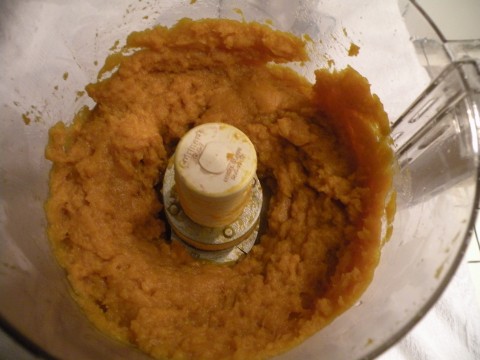 Place the pulp in a food processor and blend until smooth.
This can also be done with a hand blender, or in a Vita-Mix blender.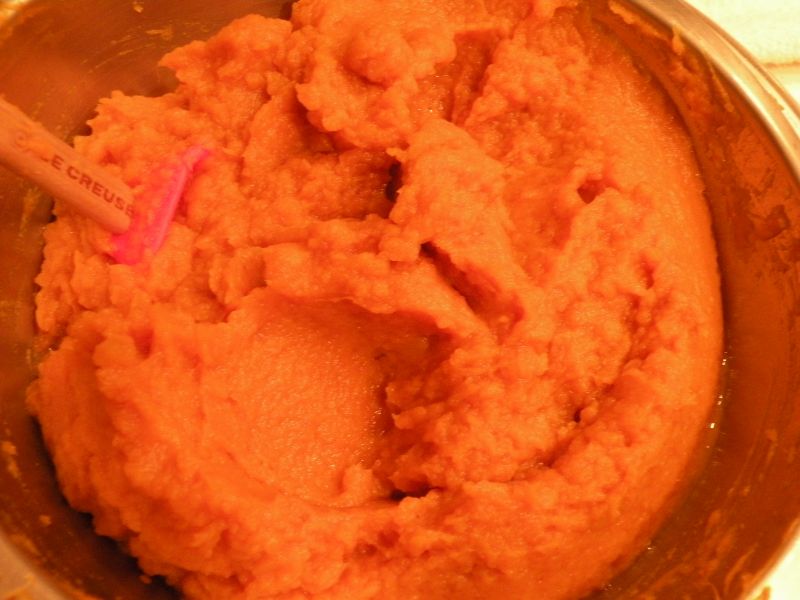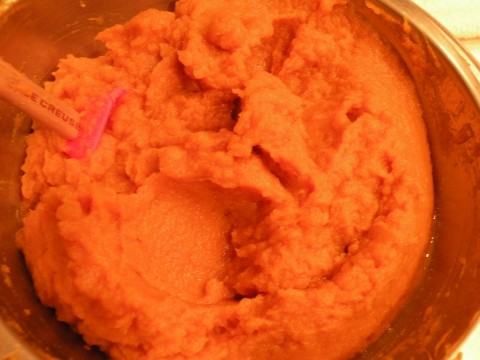 The pulp is ready to use for your pie, or any other desert.
This can be made ahead and frozen. I like to freeze my pulp in one cup portions.
Or keep in the refrigerator covered for up to a week.
For Our Favorite Holiday Pumpkin Pie
Or use this for Voula's Holiday Pumpkin Phyllo Pie.
Happy Fall,
Mary 
© 2010 – 2023, Mary Papoulias-Platis. All rights reserved.