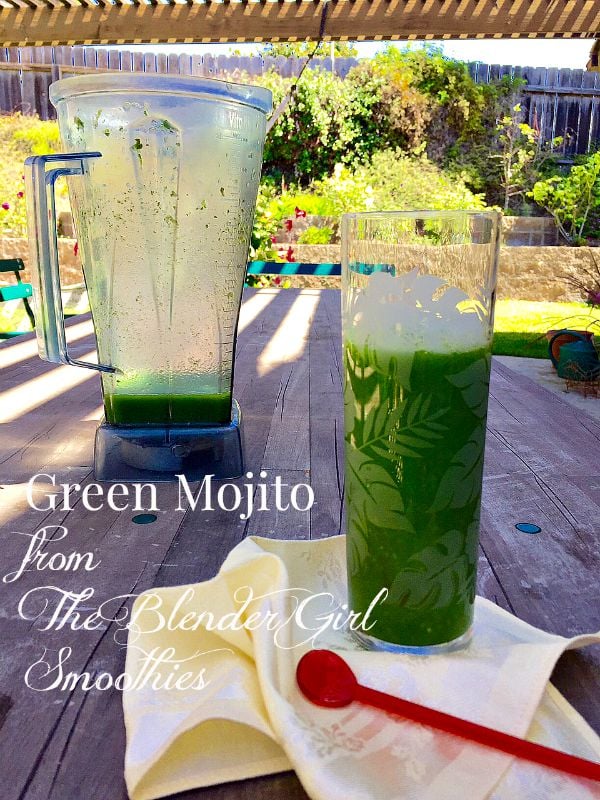 A while back I had the pleasure of attending Melissa's Produce in Vernon for a book signing/luncheon featuring cookbook author, Tess Masters. We spent the morning, visiting, snacking and listening to Tess' presentation, which was so entertaining. Wouldn't expect anything less from her!  This is her second book that she has published called , The Blender Girl Smoothies.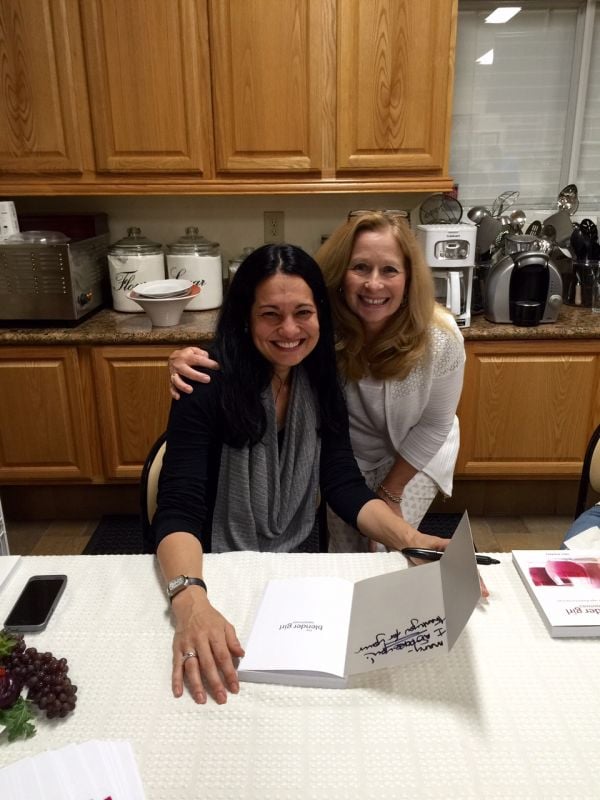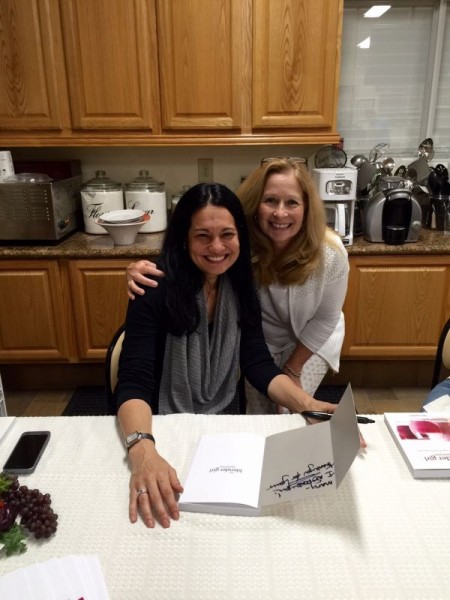 After spending the afternoon reading the entire book, I realized how much healthful advice is in this book! I call it the "Bible of all Smoothies", because she has nutrient-based recipes, tips, references, guides on all the recipes and everything you need to know to get your health back on the track!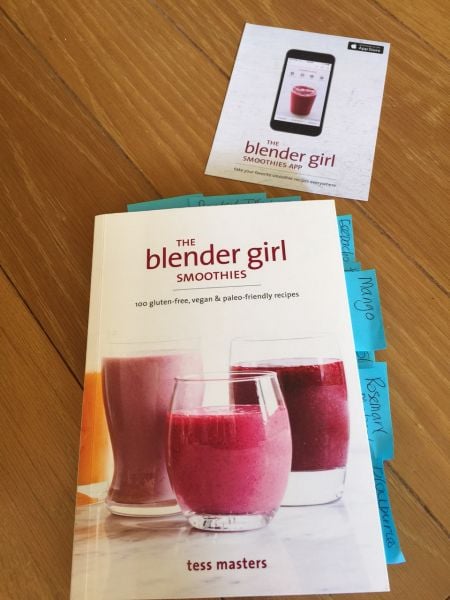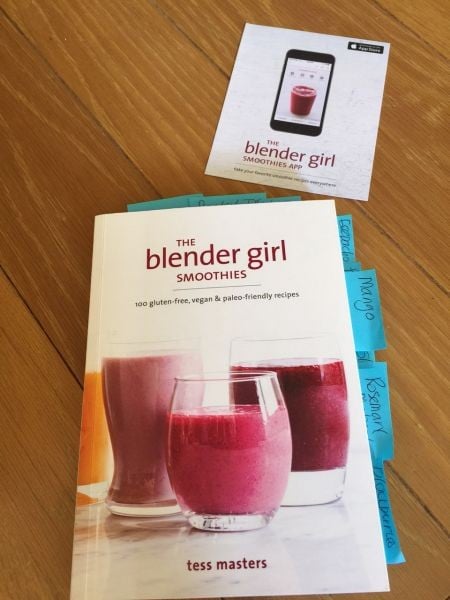 My favorite section of all my cookbooks is the author's introduction in her new cookbook, The Blender Girl Smoothies. In this case it's her Chapter 1, "smoothie secrets".  Tess covers everything you need to know to be successful producing her recipes. I learned strategies, steps to spectacular smoothies, and to how to properly soak ingredients. One comment I found in the highlighted section on "smoothies versus juices" struck me by a surprise. In Tess' weekly routine she, "Blends every day and juices every week." She explains this in detail and should be read, if anything for your own information.
Did you know ?
There's a correct way, an actual guide to "Building  your Smoothie"
You can add "Smoothie Enhancers" for creating easy healthful meals for yourself.
A Nutrient-Based Superfood list is included, to blend into your drinks.
A "Pantry" of ingredients to build on, including liquids, greens, herbs, spices and oils.
Looking for a flavor enhancer or sweetener. It's in the book too!
Tess' resource guide is a complete listing of her recommended companies to purchase your ingredients.
Summer is coming to an end with all our wonderful fruits and garden vegetables. And it's also a time to settle in and get back to eating right. We have a tendency to be outside and eat on the run, especially on these hot long days.
At the event, Tess spoiled us by having 8 different drinks for our tasting. They all rang a bell with me. Some with a delicate spiciness such as the Gazpacho Grab, to the delicate flavored Raspberry Lemon Cheesecake. So, don't pass up this handy but nutritional based book for your family enjoyment. Her book is available here.
Take a look at a bonus from her book: she labels each drink with symbols letting you know the health benefits of the drink! Couldn't be easier than that! Thanks Tess.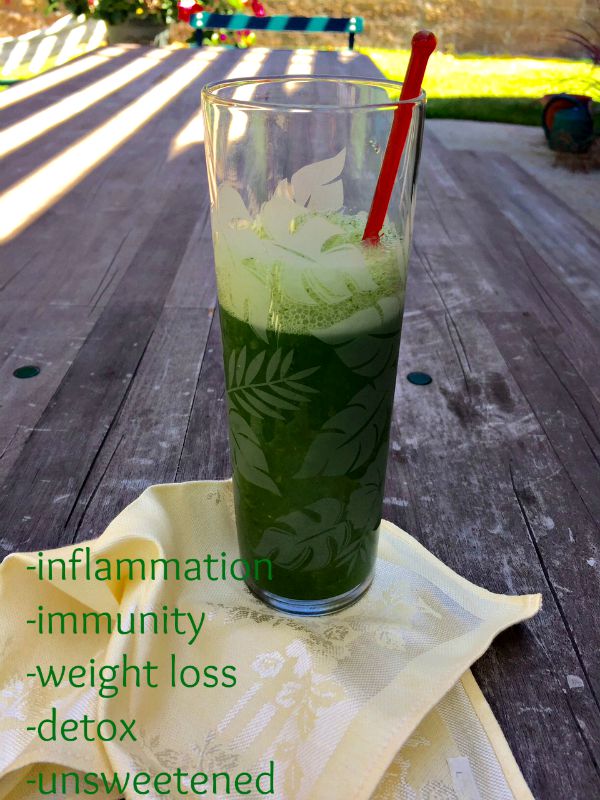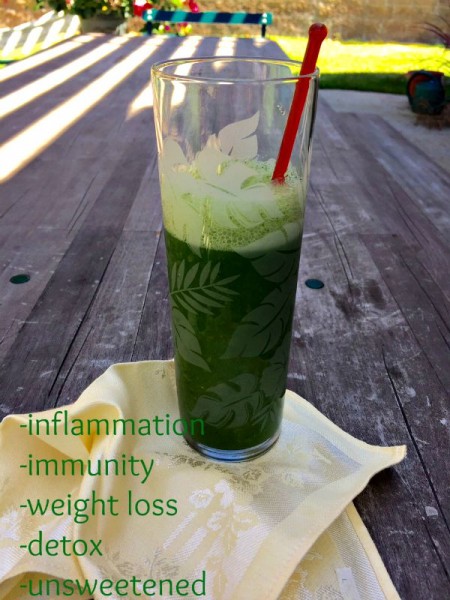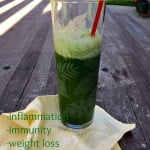 The Blender Girl Smoothies
Take a look at this green drink with many healthful benefits from Tess Master's new cookbook, The Blender Girl Smoothies.
Ingredients
1

cup

coconut water or water

1

teaspoon

finely grated lime zest

3

limes, peeled and quartered

1

cup

torn-up curly green kale leaves,1-2 large leaves, stalk removed

1/2

cup

firmly packed mint

2

cups

frozen pineapple

5

drops alcohol-free liquid stevia, plus more to taste
Optional Boosters
1

teaspoon

wheatgrass powder

1

teaspoon

minced ginger

1

teaspoon

coconut oil
Instructions
Throw all the ingredients into your blender and blast on high for 30-60 seconds, until smooth and creamy.
A big thank you to Melissa's Produce, for this incredible vegetarian buffet which they provided for us during this event. Robert never disappoints us, or allows us to go home empty-handed. Boxes await us as we leave,  filled with fresh fruits and vegetables to take home for our families and explore with. Find their products at your local stores in the produce section.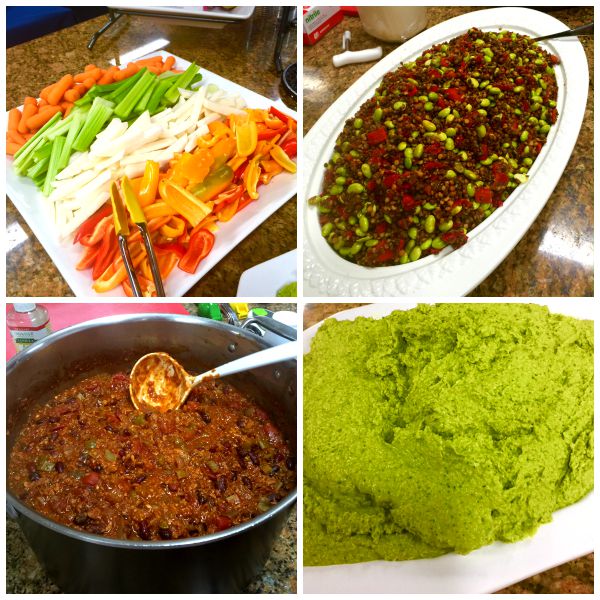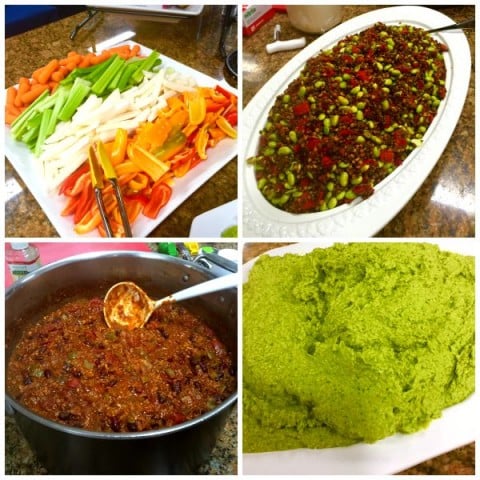 Happy Smoothies!
Mary 
The event was sponsored by Melissa's Produce, and they provided us with the book, vegetables and fruits.
© 2015 – 2022, Mary Papoulias-Platis. All rights reserved.