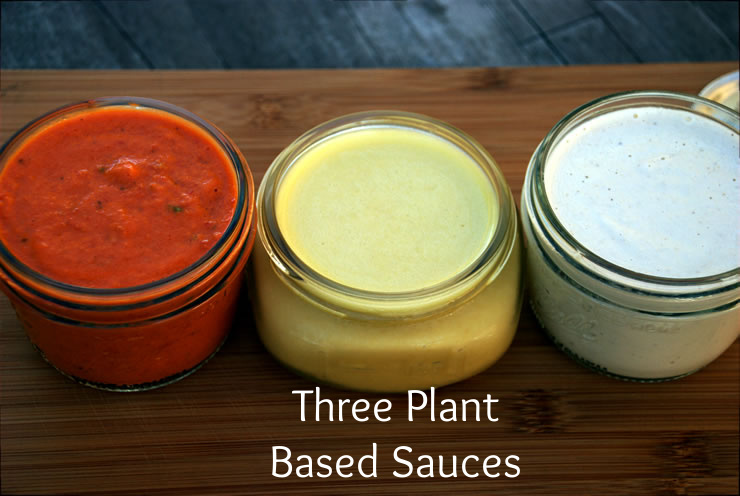 This is my "6th" year participating in the"October Unprocessed" Challenge, with a post on Three Plant Based Sauces to Make at Home. I truly believe in this yearly effort to simply be aware of all the processed foods available on our market shelves. With all the recipes Andrew has collected on his website Eating Rules, we have no need to purchase these foods but to make them ourselves. If you can get in the habit of asking yourselves every time you reach for such a product, my goal has been met!
Recently, I was involved in receiving my Plant Based Certificate. It was a long journey but I accomplished it with a goal in mind. And that was to teach more healthful classes to my community and to improve the standard American diet. So thank you for bearing with me, as I had to temporary step away from my blogging responsibilities. It has definitely made me a better culinary teacher.
Here's a summary of Andrew's Site:
Every year Andrew Wilder runs a food blog called "October Unprocessed" which encourages a better lifestyle by eating and cooking with unprocessed ingredients. We try the best we can throughout the month of October to follow these guidelines. This has been an ongoing project of his for many years. Andrew has enlisted many professional food experts, food bloggers and contributors to his staff. I have been writing for Andrew's Unprocessed challenge from the beginning.
To further read about the sauces and receive the recipes, please go to October Unprocessed.
Thank you for visiting my site,
Mary 
© 2015 – 2021, Mary Papoulias-Platis. All rights reserved.