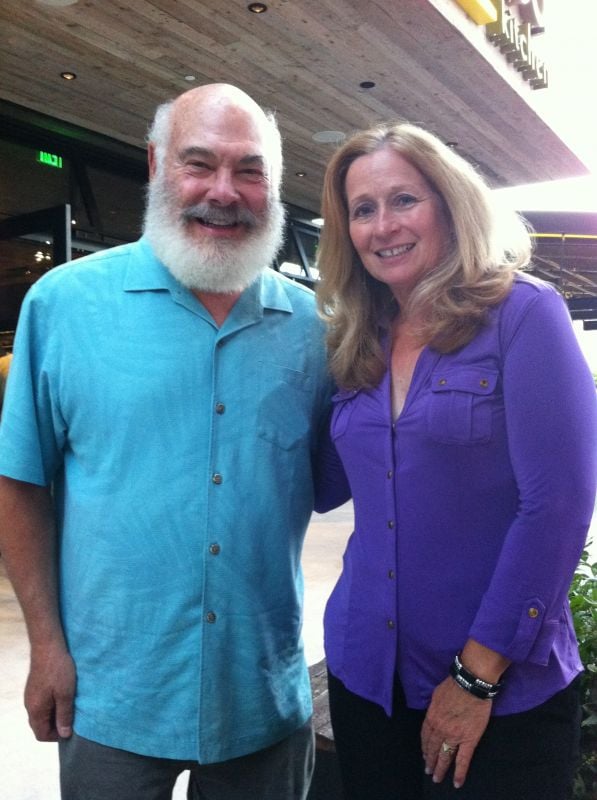 It couldn't have been a more perfect summer night this last Friday in San Diego, while sitting with two of my favorite people, Bridget and Katherine Bueche during a special event at the new True Food Kitchen in Fashion Valley. I was a special guest of Bridget's from Fixtures for Living and her daughter Katherine. I had no expectations since I hadn't been to the other two locations in Santa Monica and Newport Beach. We had a richly-inspiring meal and evening under the stars as we sipped freshly-squeezed fruit drinks and devoured clean, fresh, and healthful appetizers, main entrees, and desserts!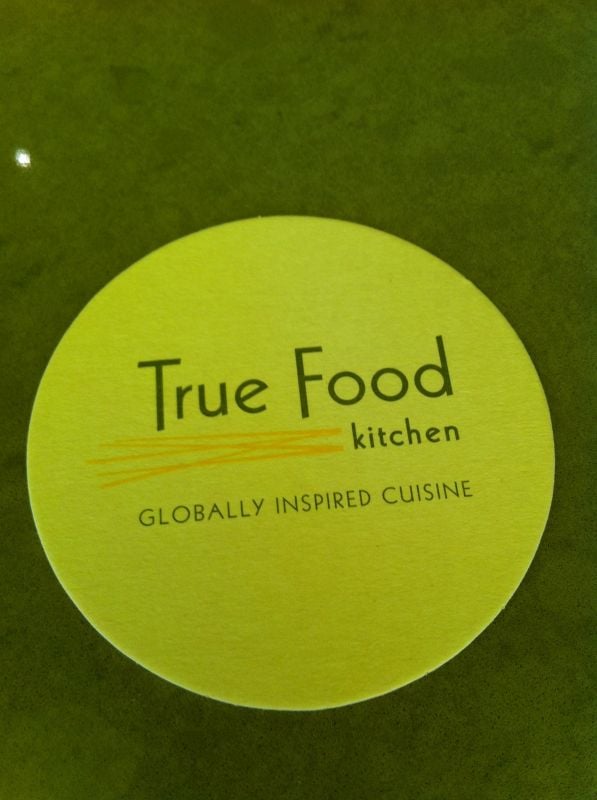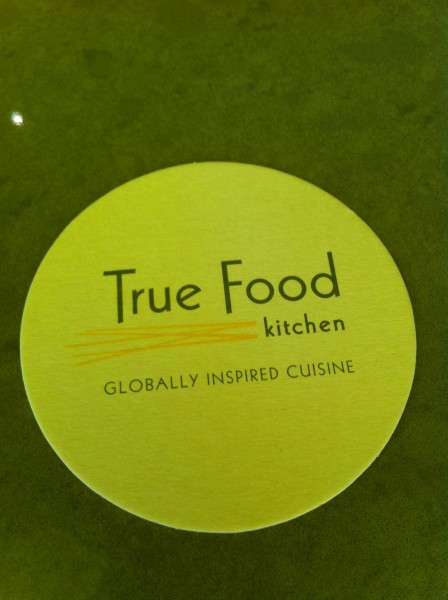 Their motto: True Food Kitchen partners with local produce, meat and seafood vendors in each of the communities they serve…
All dishes at True Food Kitchen are consistent with Dr. Andrew Weil's "Anti-Inflammatory Diet for Optimum Health".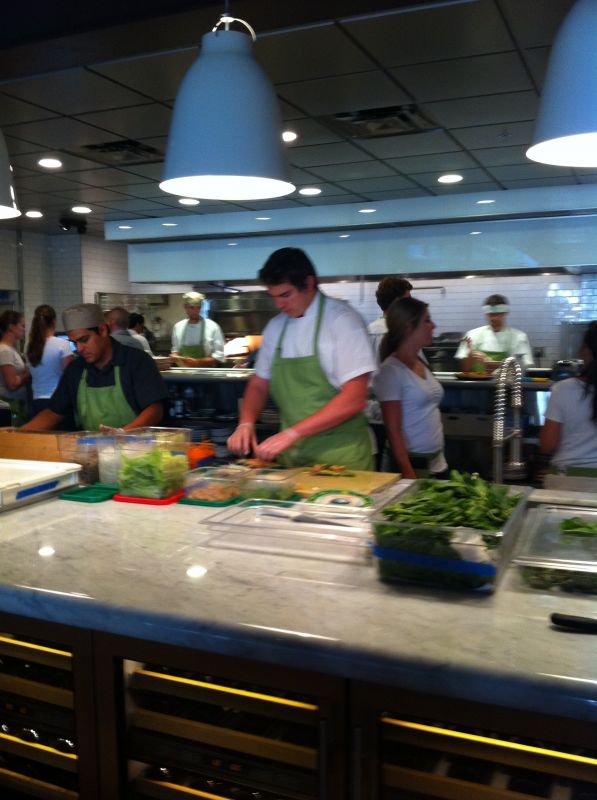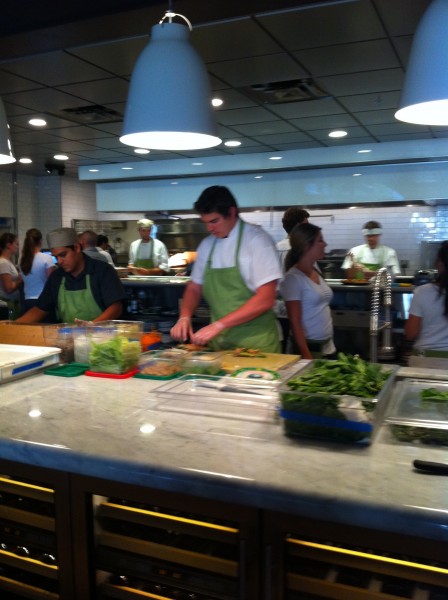 Throughout the restaurant, they have prepping food stations where chefs are preparing appetizers and sides directly in front of their guests. They welcome you to walk around and view these stations.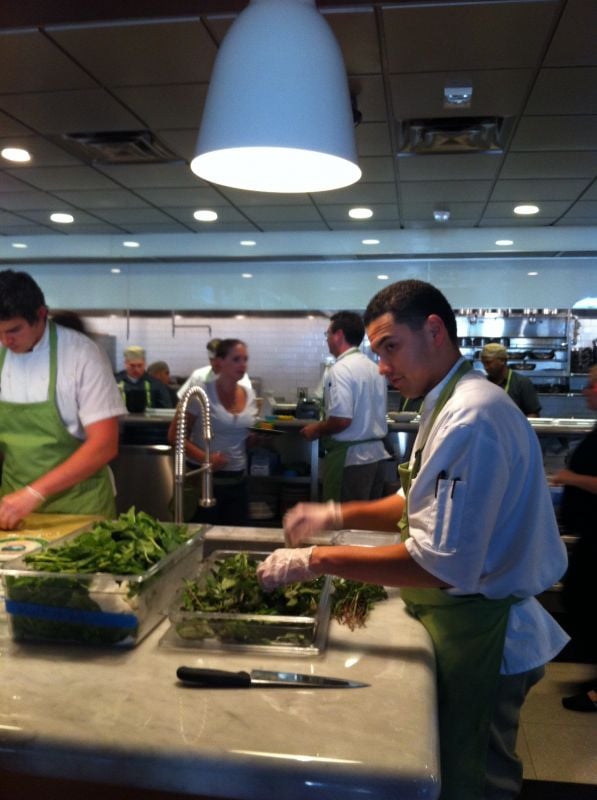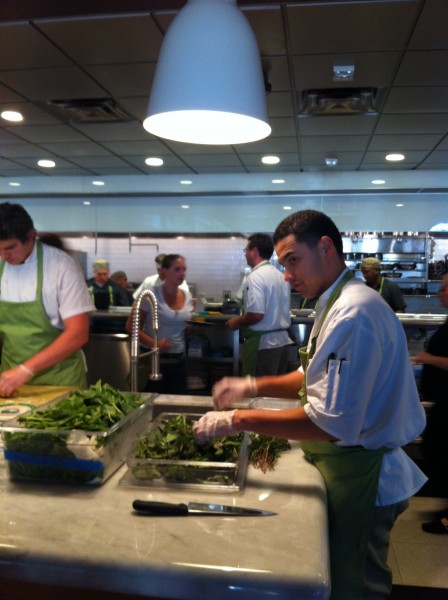 Here the chefs were preparing and cleaning the fresh greens to be applied to a fresh roll of some kind. It's pretty awesome to see your food being assembled right before you.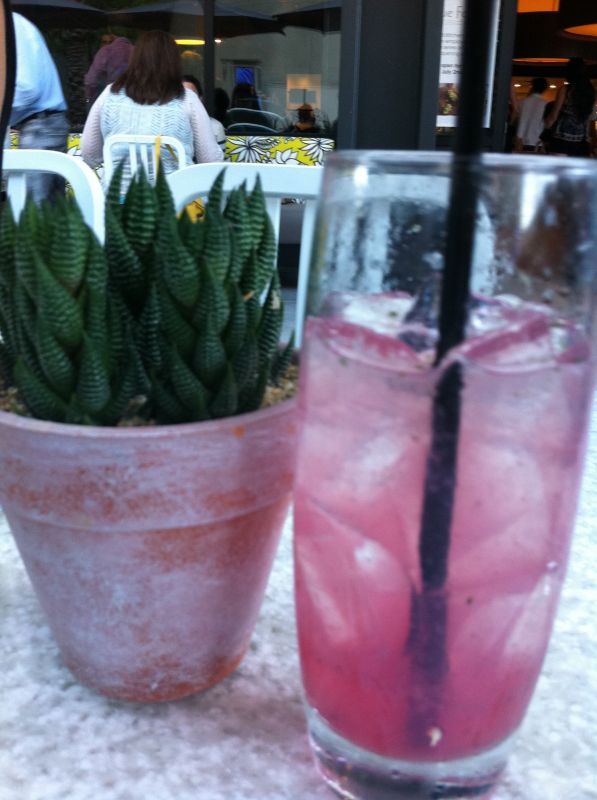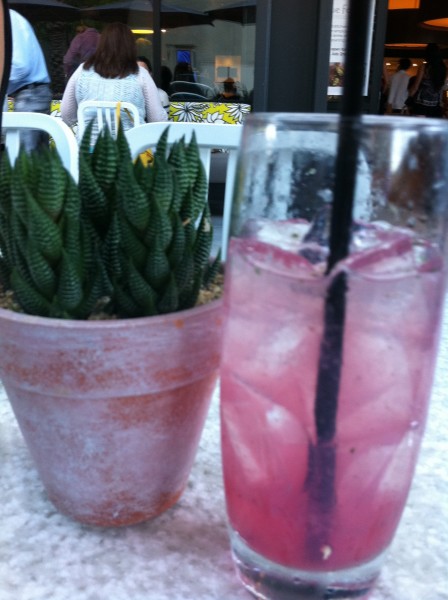 Of the many drinks offered that evening I had the watermelon mojito, with the scent of fresh mint and herbs. It was so refreshing and delicious!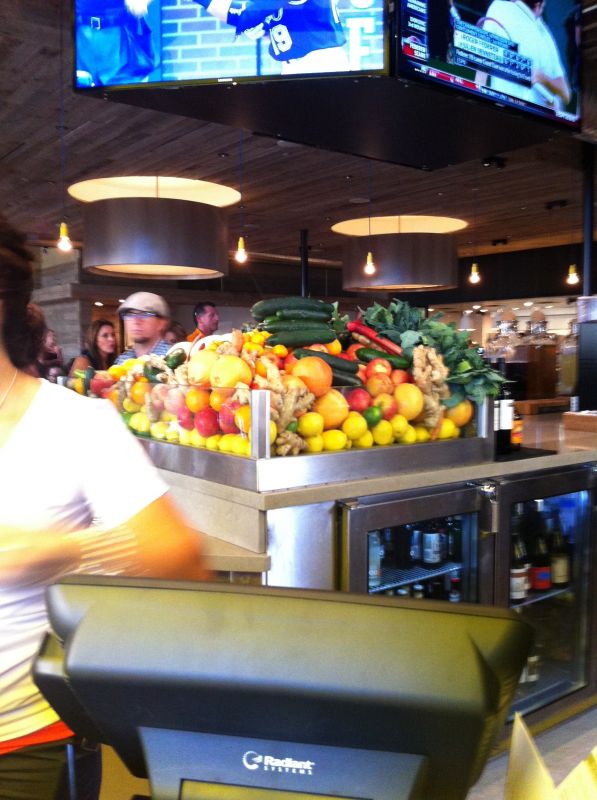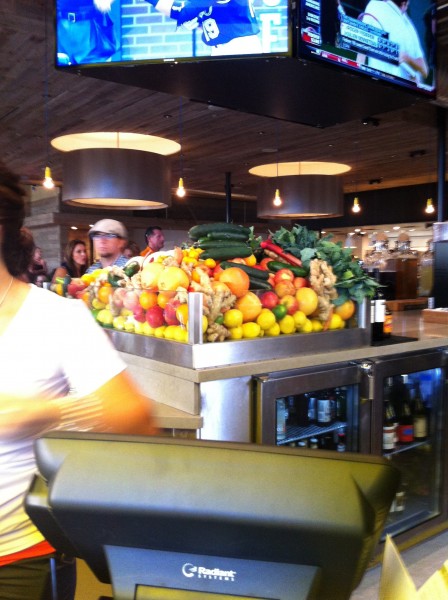 This is their bar display of tantalizing fruits and vegetables ready to adorn your drinks or to be freshly juiced!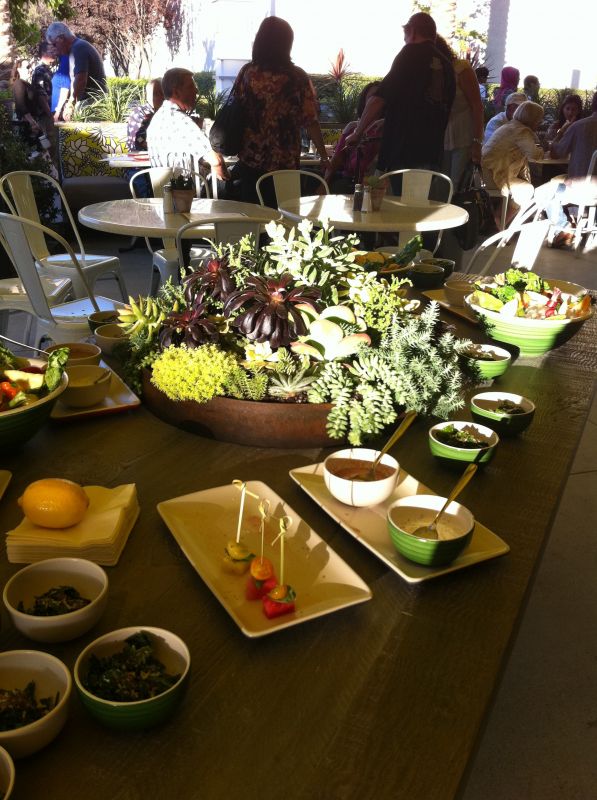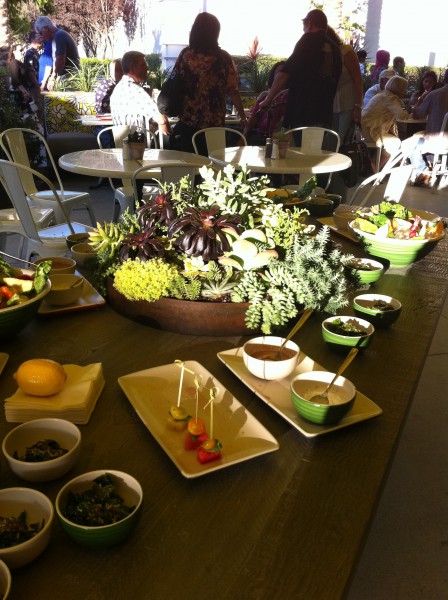 The outdoor patio had a station with this gorgeous centerpiece made from a variety of cactus surrounded by small bites for the evening guests to enjoy. You also have a choice of outside seating around the modern designed fire pit or along the bar with big-screen T.V.'s showcasing San Diego sports teams.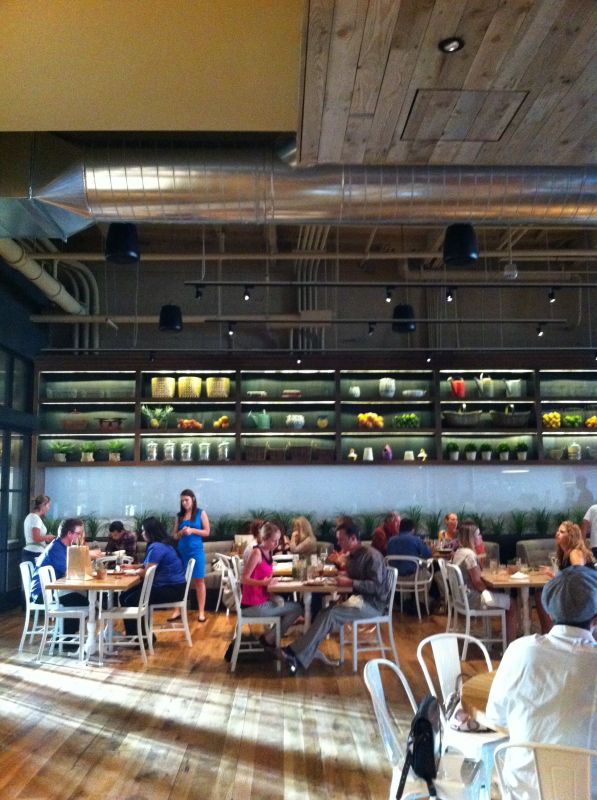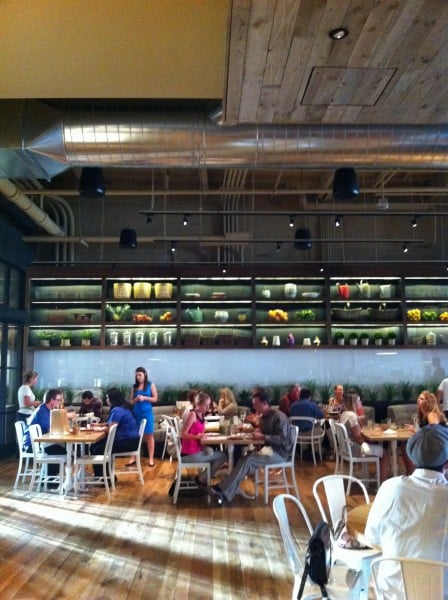 If you love to garden everywhere you walk within the patio or inside the restaurant you smell garden fresh herbs in white-washed tubs, vegetable planters on the walls, and an antique  wall unit stuffed freshly-picked vegetables and fruit, surrounding the private room for meeting and private parties.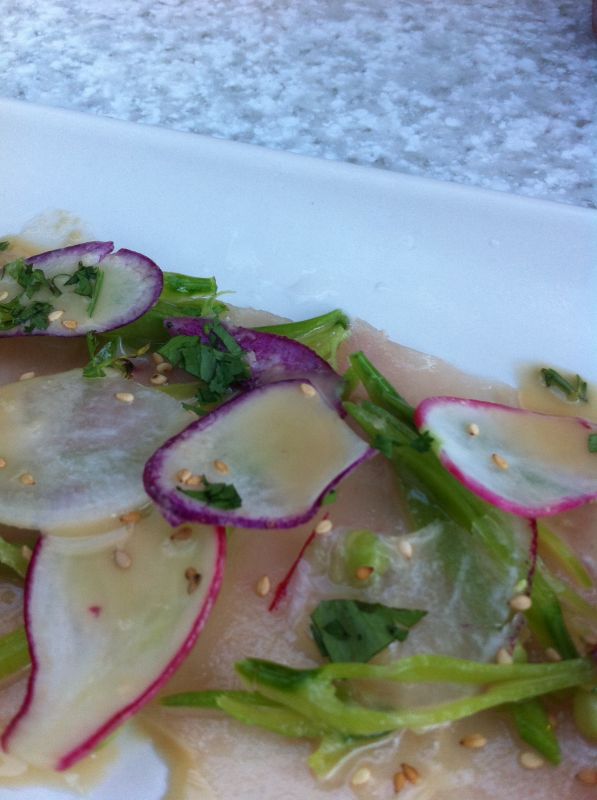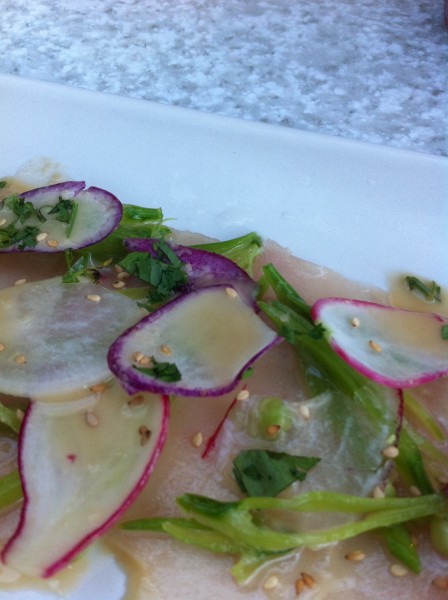 The first appetizer we chose was the "Albacore Sashimi" with radish and snow peas. Not only was it visually appealing but the fish was smooth and fresh with a kick from the radish. A must order if you visit.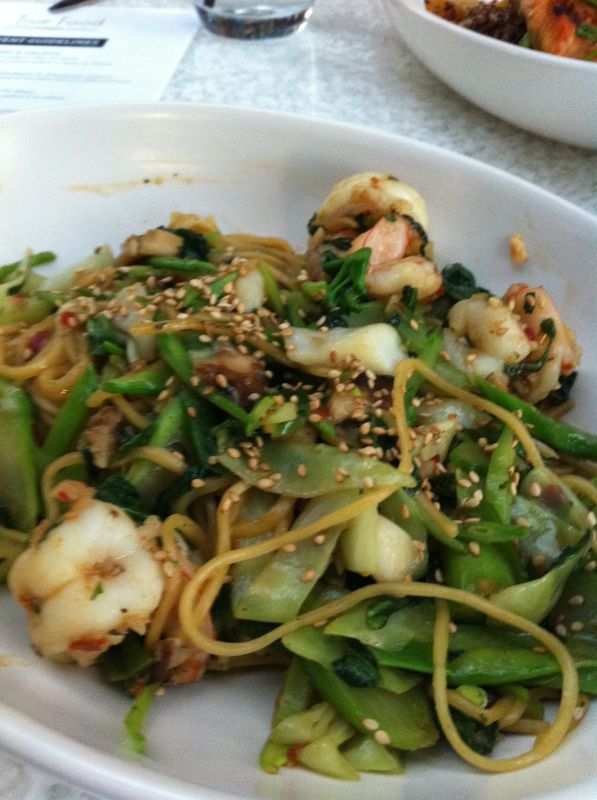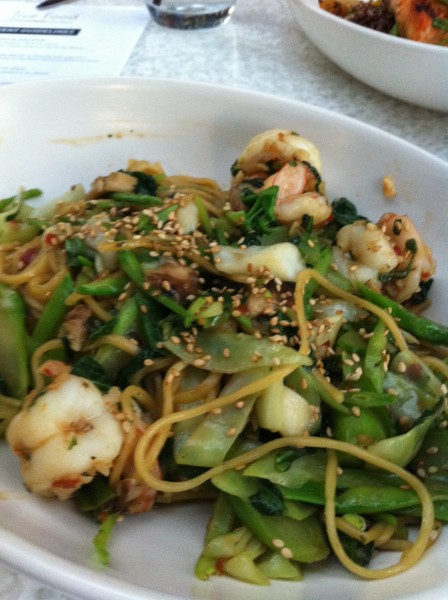 So delicious, the Red-Chili Shrimp was mildly spicy with all these beautiful green vegetables wrapped around the sesame noodles.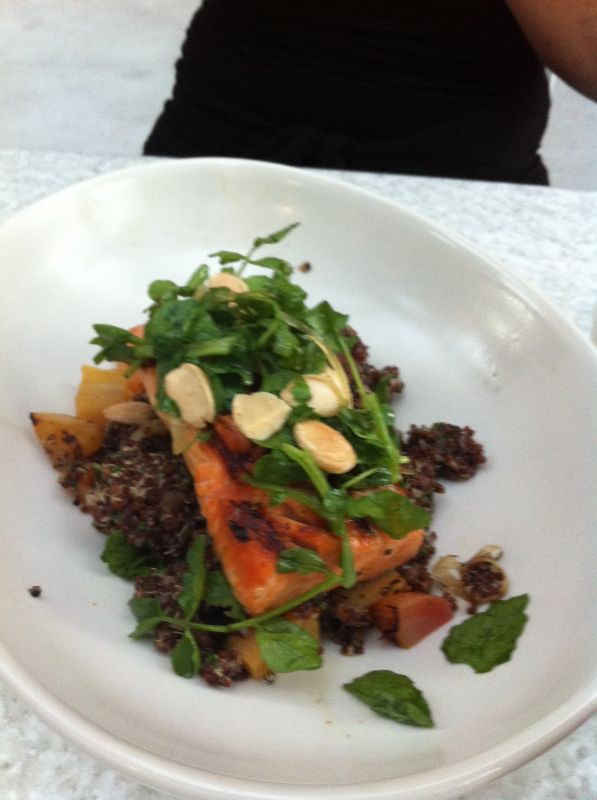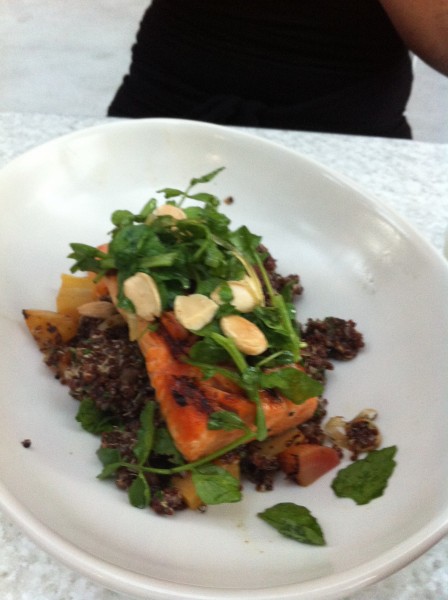 Here was the show-stopper of all entrees!  The "Grilled Steelhead Salmon" was perfectly cooked with a dollop of black quinoa and preserved lemon salad. A hit!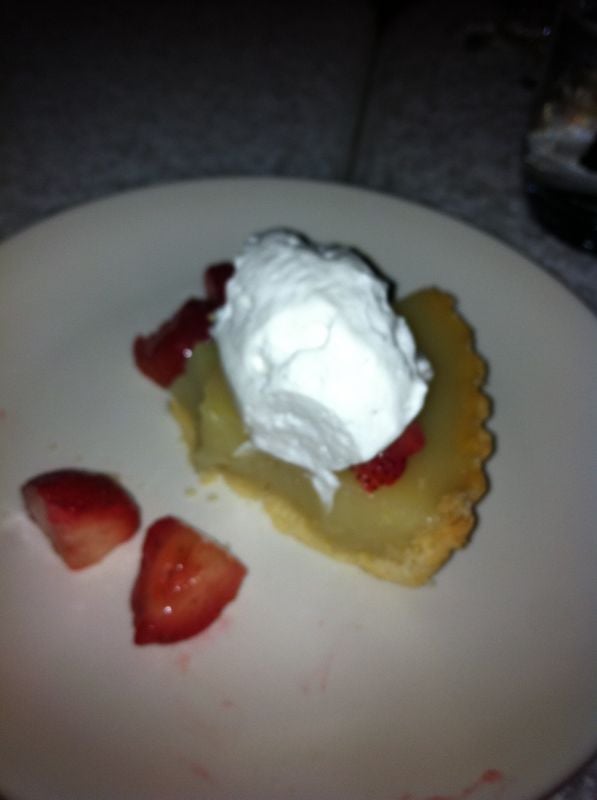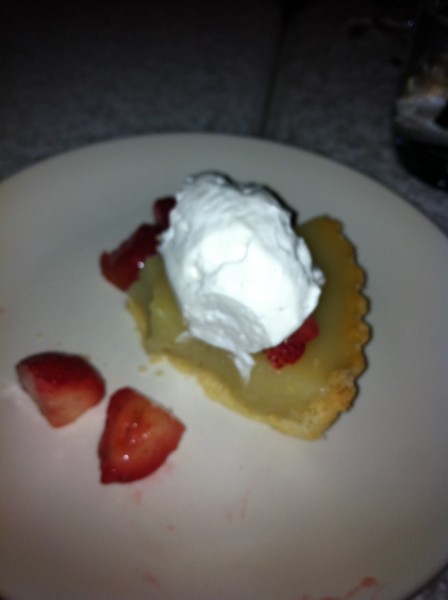 For dessert the "Lemon Tart" with Strawberries and Coconut Cream – a perfect marriage of flavors!
(sorry about the pic, but it was so good I forgot to snap a picture when it arrived)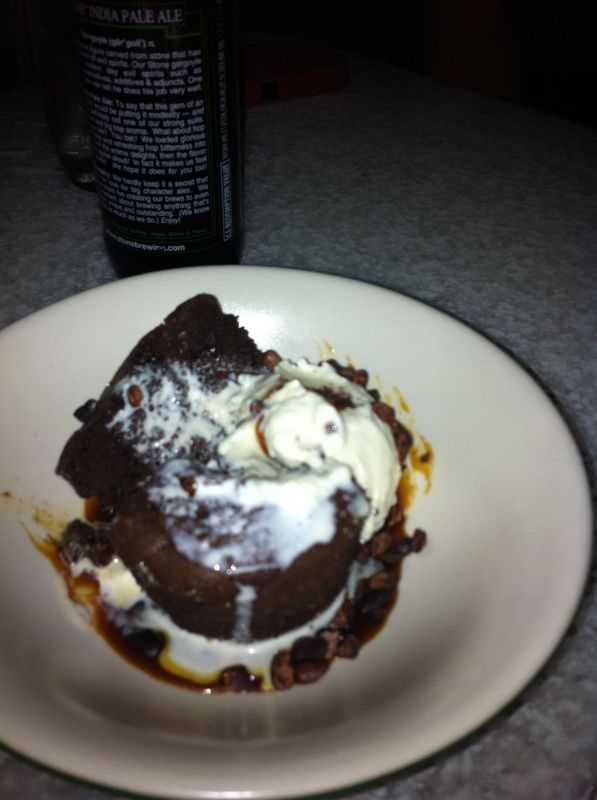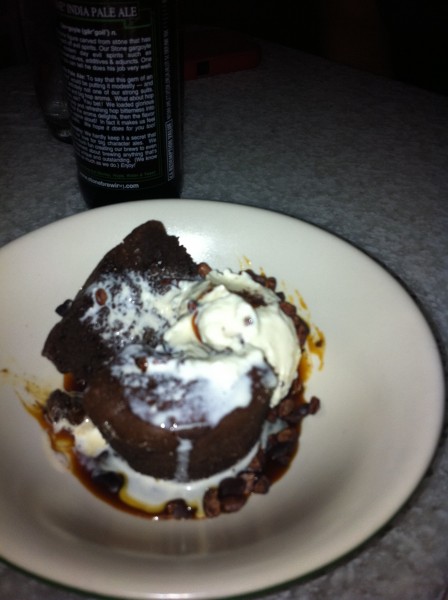 The "Flourless Chocolate cake with Vanilla Cream and Caramel" was the exquisite ending to an unforgettable dinner at True!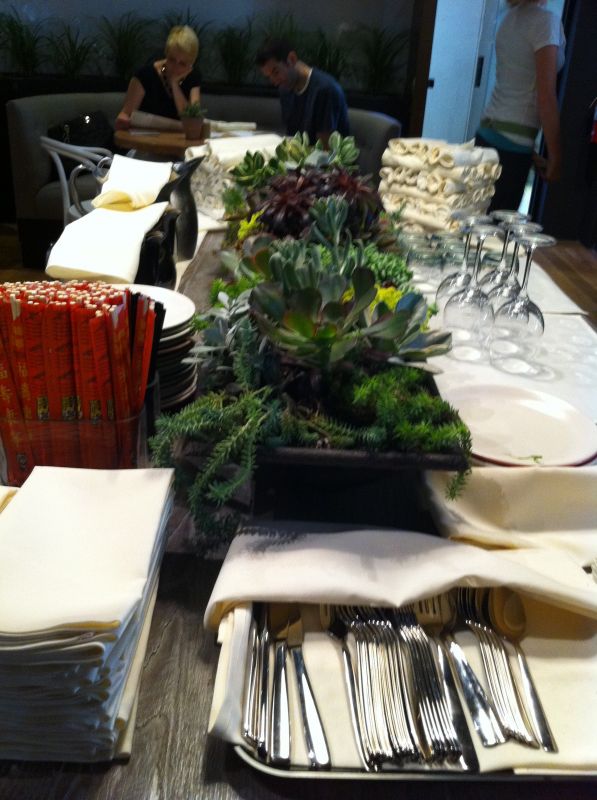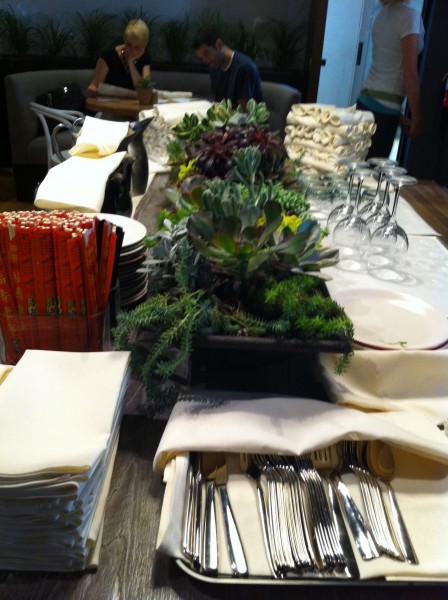 Make reservations and be ready for a uniquely-enjoyable food experience in San Diego!
I'm not a restaurant reviewer by any means or a professional photographer, obviously by these shots! But, I truly believe in this restaurant's concept and  food that I couldn't pass up the opportunity to introduce you to a fine establishment for all of you to enjoy in San Diego.
© 2012 – 2019, Mary Papoulias-Platis. All rights reserved.