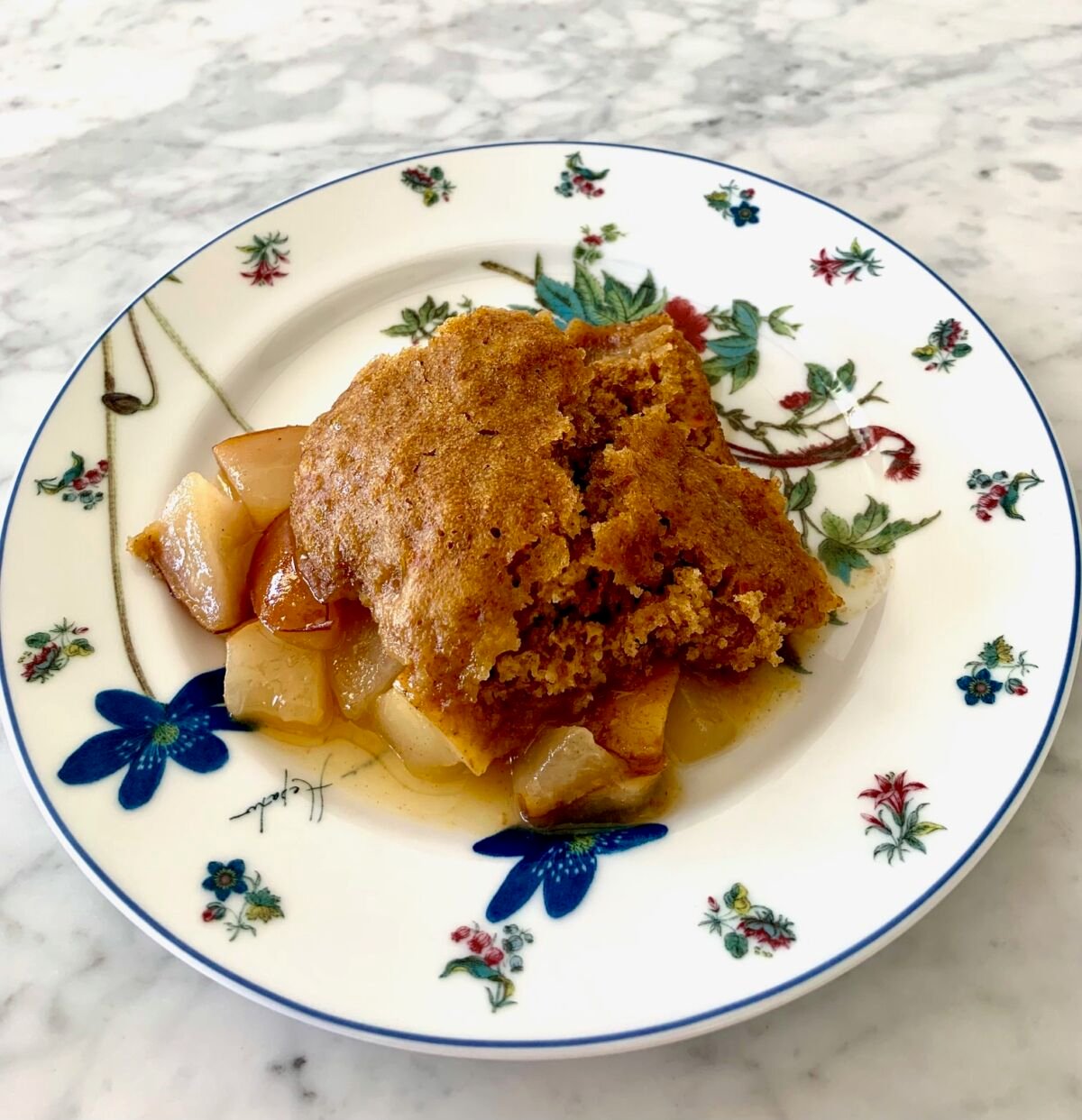 What the heck is a pear slump?
It's a one pot dessert, that can be used with just about any fruit. I chose California Pears. I received a shipment of three varieties of pears from the California Pear Advisory Group. The pears were beautifully wrapped with three varieties grown in California. From Bosc pears, (the brown ones), to the Bartlett (the yellow-green pears) to the vibrant Red pears!
When I bake a crisp, pie or slump feel free to mix your pears. And I do leave the peel on my pears with these recipes. Once you decide on your fruit choice for this recipe, may it be blueberries, apples or pears, a biscuit-like topping is added and cooked, all in one pot! It can be served for breakfast as well as a dessert!
Pears have many wonderful health benefits and should be added to your daily diet. Here's why.
Low in calories
Contain no fat, cholesterol or sodium
A delicious source of energy (carbohydrates)
High in fiber
A good source of vitamin C
Contain natural antioxidants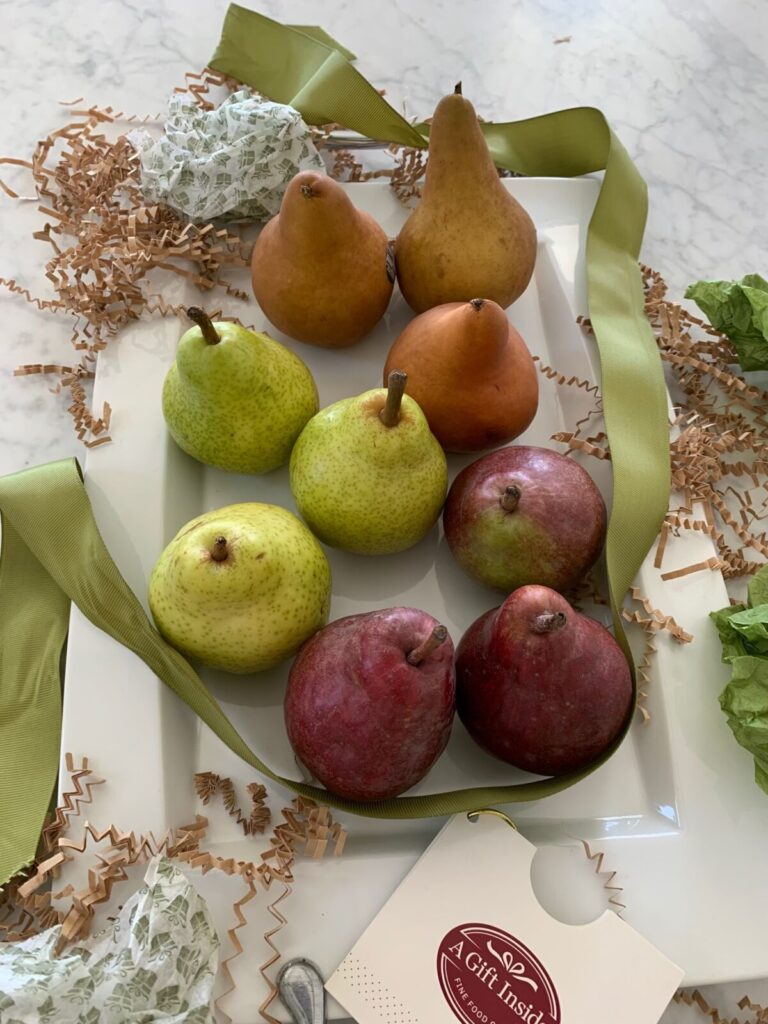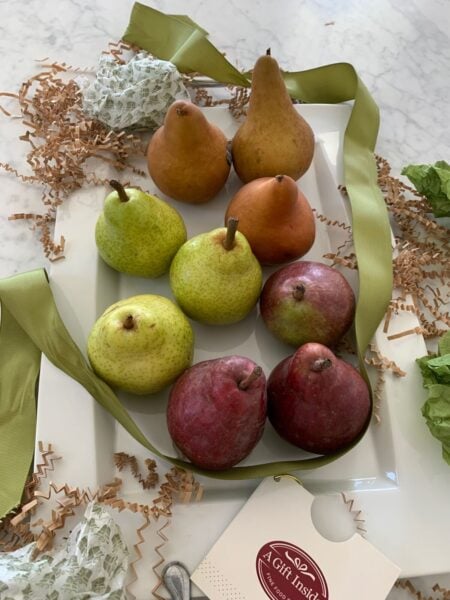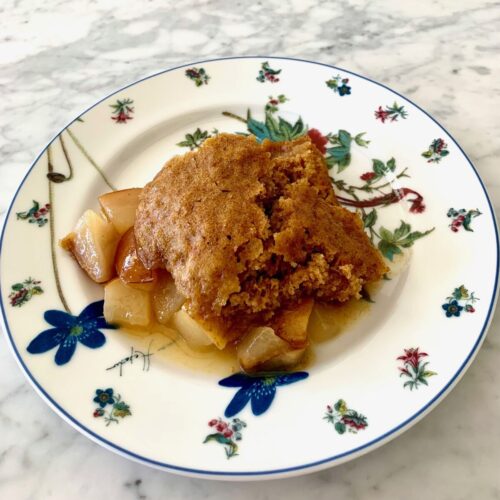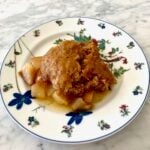 Vegan Fall Pear Slump
This one pot pear dessert includes a biscuit topping that can be used with any seasonal fruit. One recipe that can be used year around. And it's vegan.
Ingredients
Filling
4

cups

roughly chopped pears ( I kept the skin on) or any fruit

1/3

cup

maple syrup or organic cane sugar

1/2

cup

fresh orange juice

1/2

cup

water

1/2

teaspoon

cinnamon

1/4

teaspoon

nutmeg
The Slump Topping
1/2

cup

whole wheat pastry

1/2

cup

unbleached all-purpose flour

1/4

cup

maple syrup

1

teaspoon

baking powder

1

teaspoon

baking soda

1/4

teaspoon

sea salt

1/2

cup

almond, oat or soymilk

1 1/2

tablespoons

extra virgin olive oil

3/4

teaspoons

pure vanilla extract

2

teaspoons

finely grated orange zest

maple syrup and sugar for brushing the cooked biscuits
Instructions
In a 8-9 inch medium saucepan with a lid, add the pears, maple syrup or sugar, orange juice, cinnamon, nutmeg, and water.

Place over medium heat and bring to a full boil, stirring often. Lower the heat to simmer, cover for 4-5 minutes.
Slump Topping
In a medium bowl, whisk the flour, sugar, baking powder, baking soda, and salt together.

In a small bowl, combine the milk with the oil, vanilla and zest. Pour the wet mixture into the dry ingredients and stir with a wooden spoon, just until the batter is mixed thoroughly.

Using a large spoon, about 2 tablespoons, carefully drop the batter onto the fruit mixture. Cover the saucepan and bring to a simmer.

Cook over low heat for 25 minutes. The biscuits when ready should feel firm and slightly brown.

Using a pastry brush, lightly coat the top of the biscuits with maple syrup.

Cool for 15 minutes before serving. Serve non-dairy ice cream or vegan whipped cream.
Here are a few tips for starting your dessert.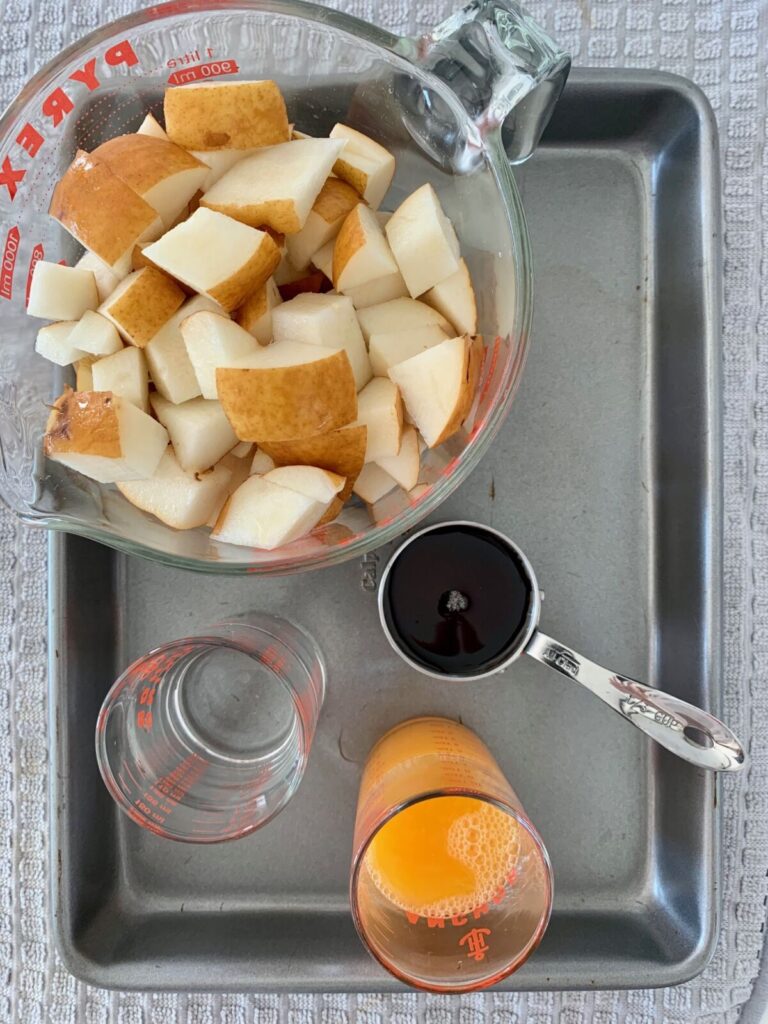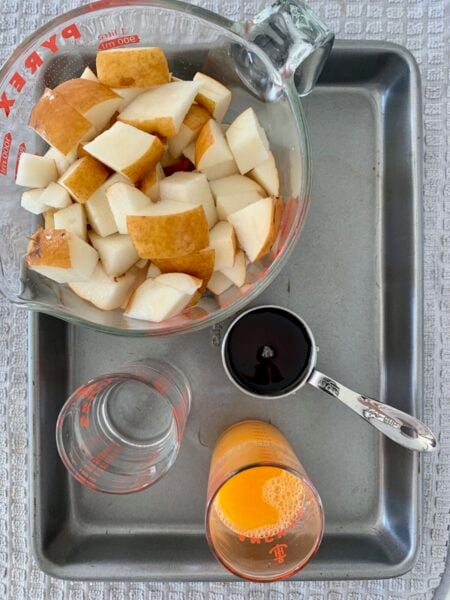 This is a dessert you may want to have everything ready before cooking the fruit.
In culinary terns this is called "Mise En Place". Everything in Place.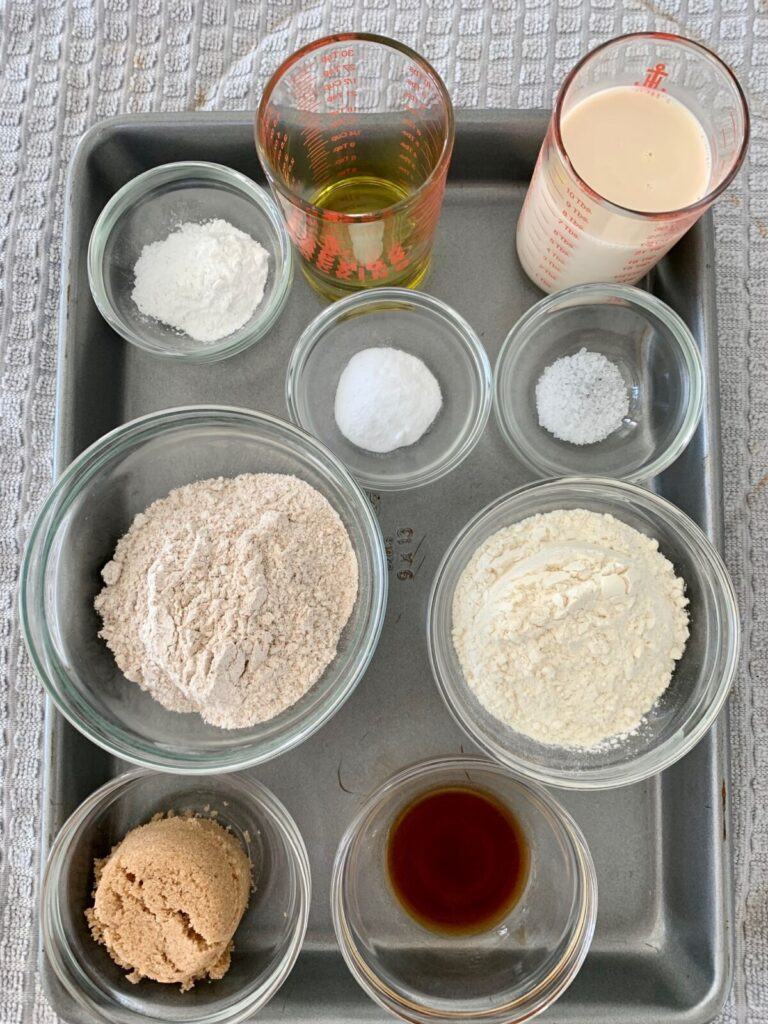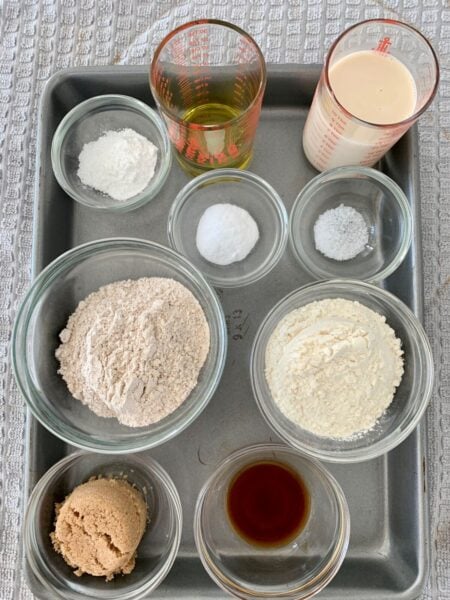 This type of organization makes the process so much smoother and enjoyable.
Here's a before and after of the dough as it cooks.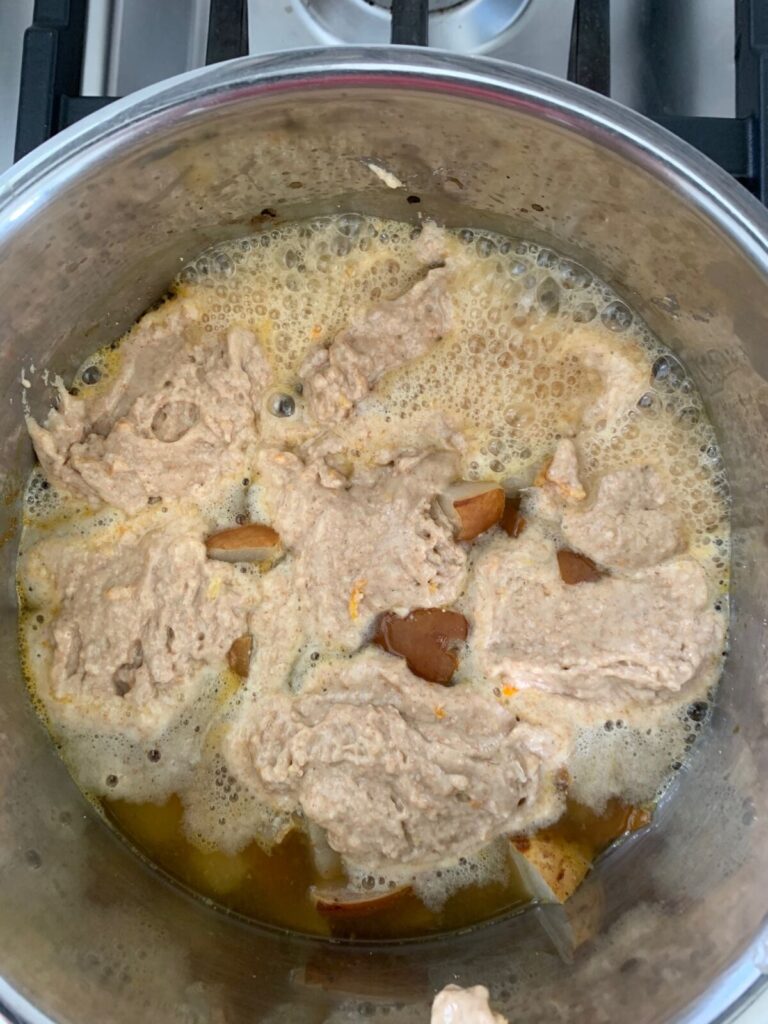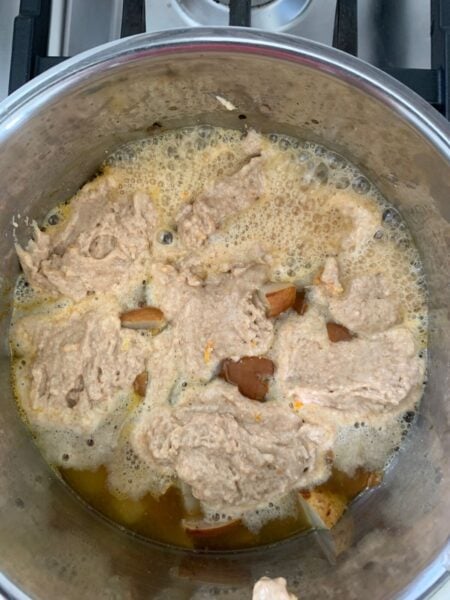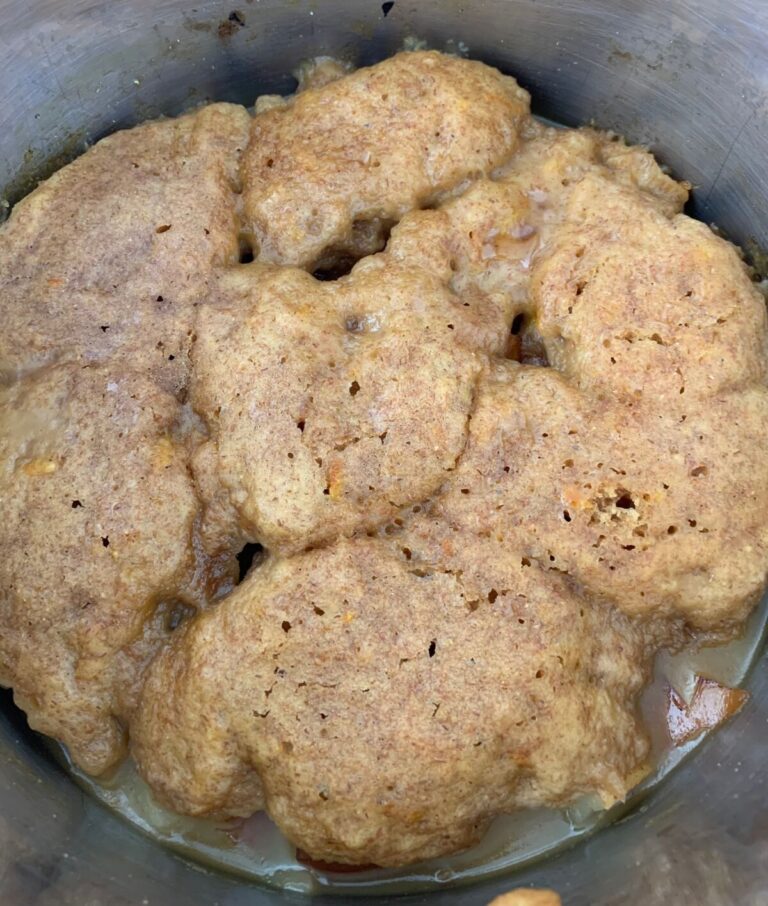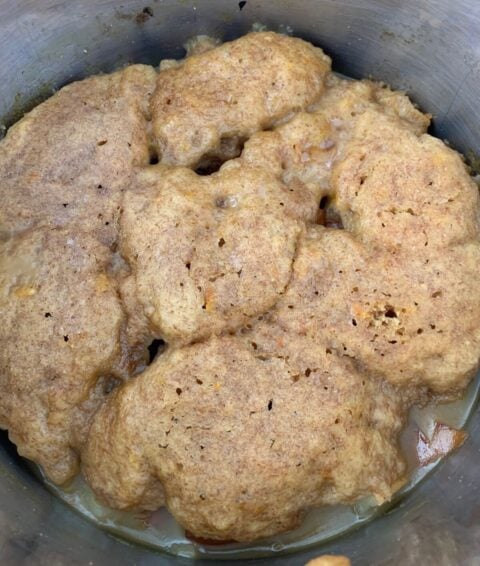 This is how the dough should look when it's ready. Firm and brown in color.
It puffs up and becomes a very light topping. Press down with your finger to feel the crust.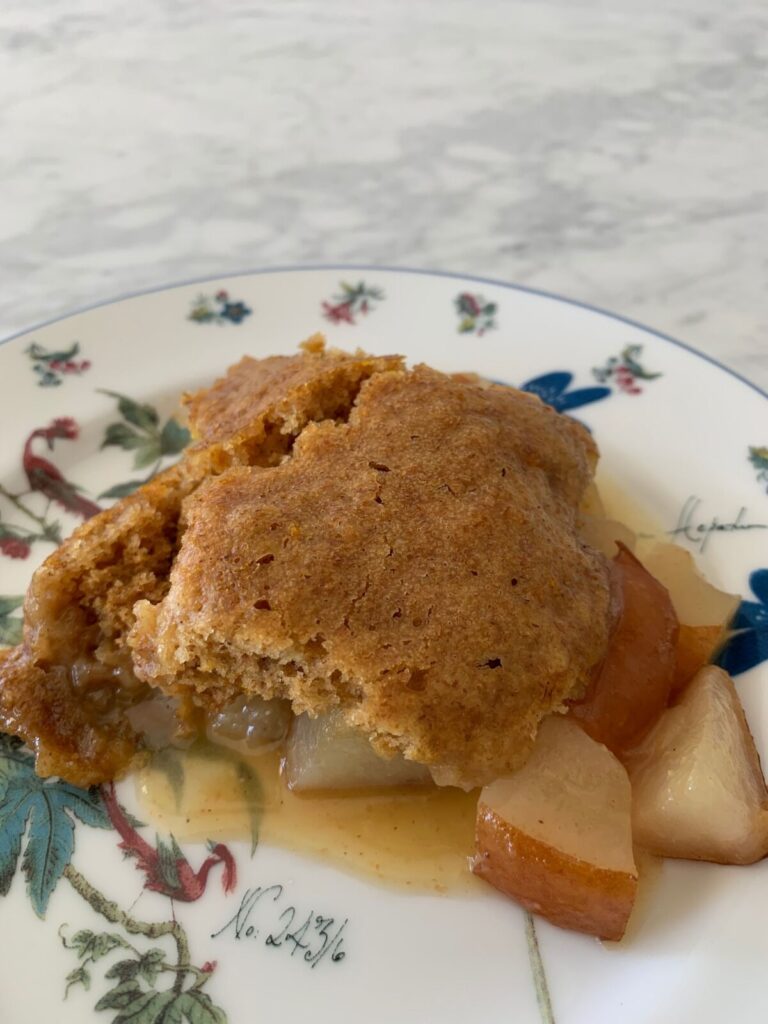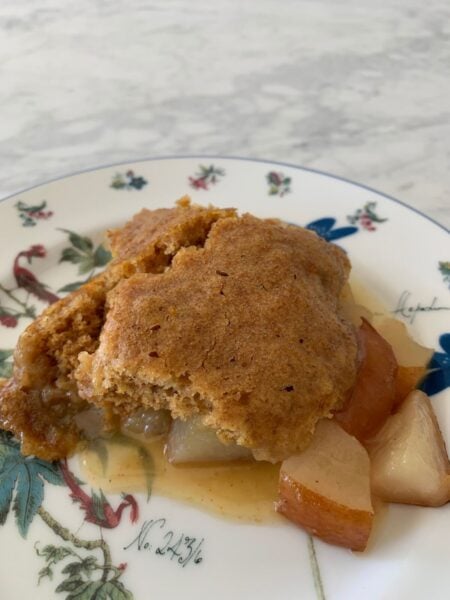 Don't  pass up the maple glaze on top!
It's Fall and this is the perfect easy dessert!
Enjoy, Mary 
© 2021, Mary Papoulias-Platis. All rights reserved.