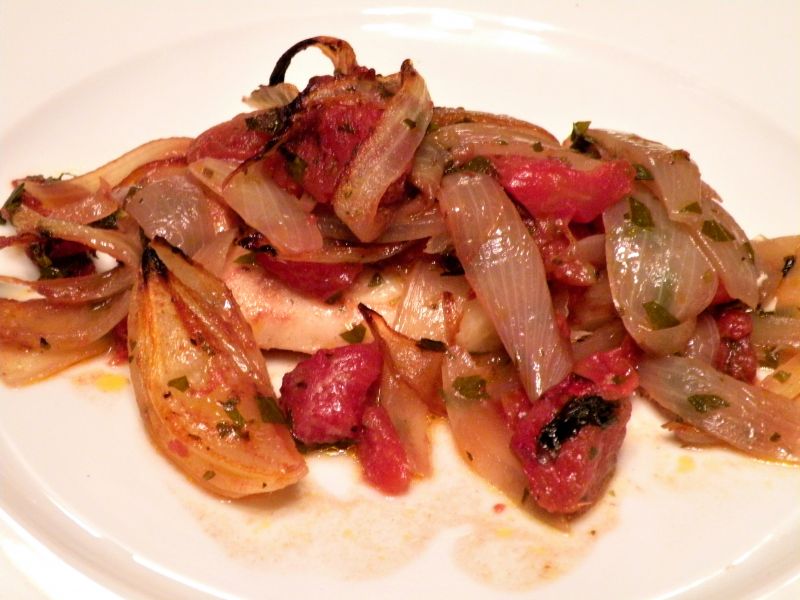 Use this page to make the baked fish plaki recipe on my blog. This recipe is a traditional fish dish my mother passed down to me and I have made hundreds of times. Once, you learn the basics to this method, you can create your own special dish.  I prefer fresh fish at all times. But, if I'm in a pinch, and I need dinner made in a hurry, I always stock my freezer with frozen fillets.
I used Costco's Wild Caught Cod Fillets by Trident . As you can see one bag gives you eight nice size pieces.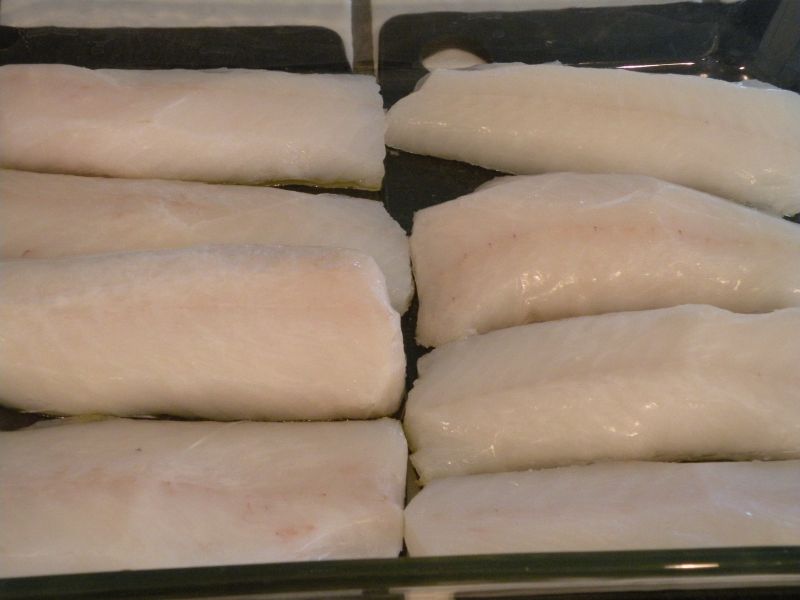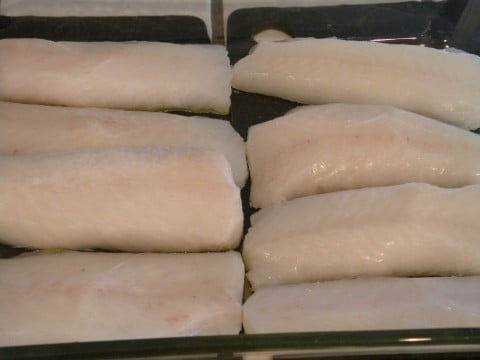 Wash and place fillets in a large oiled baking dish.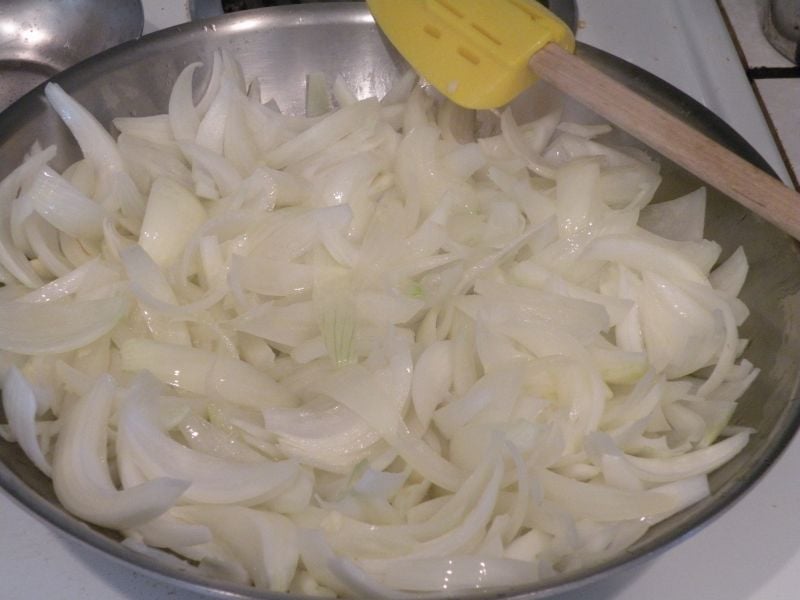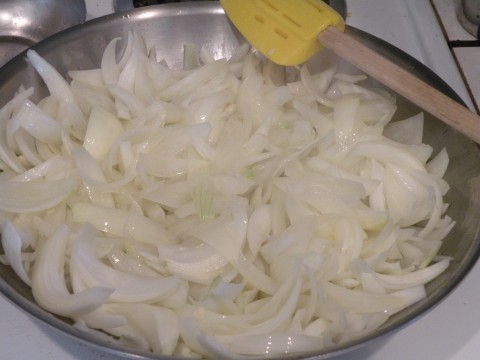 For the Sauce:
Place olive oil in frying pan. Add sliced onions and garlic. Cook on medium for 10 minutes until soft. Do not brown.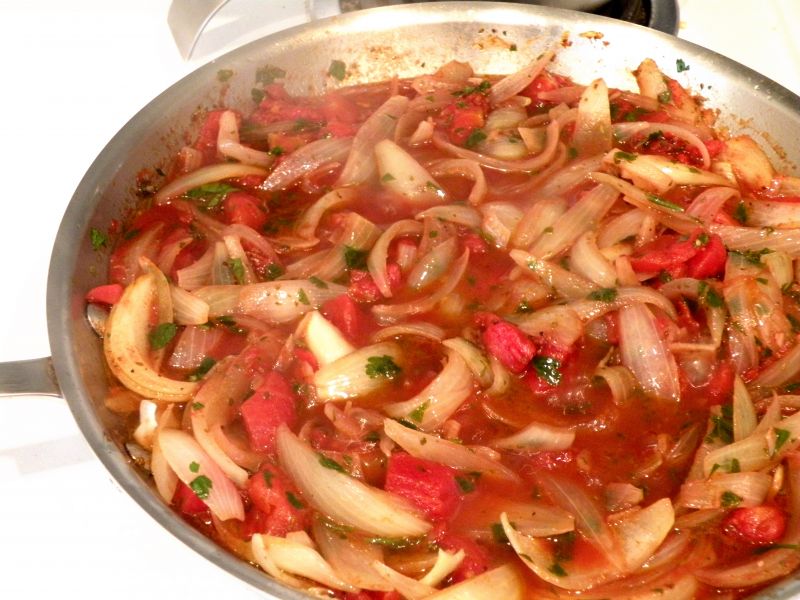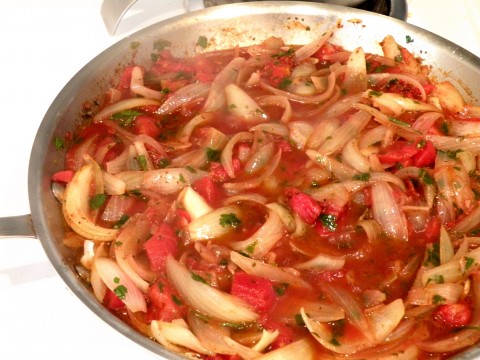 Add remaining ingredients, and cook for another 10 minutes.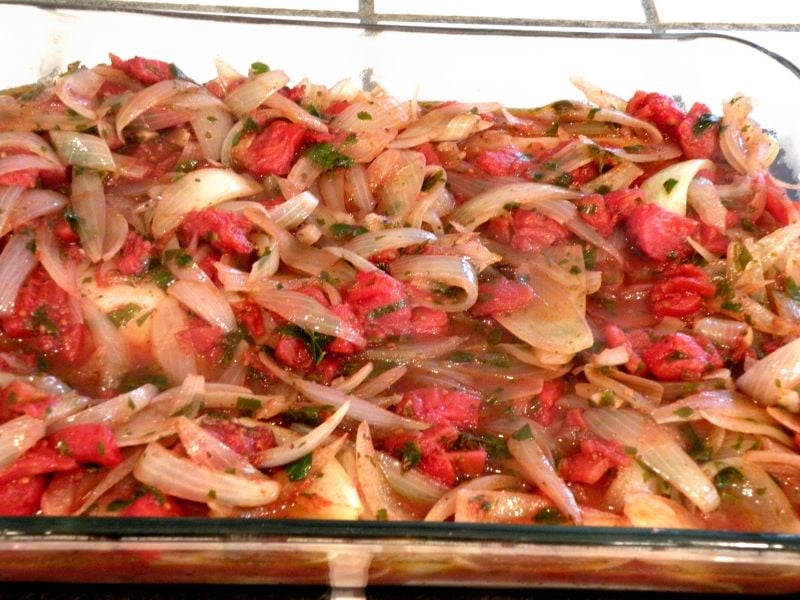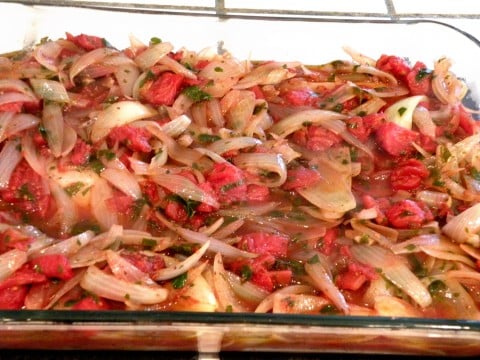 Pour sauce over fish and bake for 45 minutes.
© 2011 – 2016, Mary Papoulias-Platis. All rights reserved.