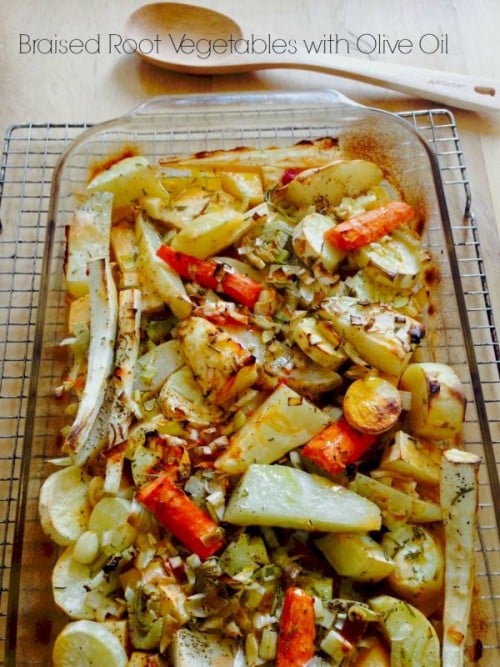 Tackling root vegetables just got easier with this cooking technique in my Braised Root Vegetables with Olive Oil recipe.  Braising is the most effortless way to prepare a meal for your family.  Just shop and chop!  Braising is a slow method of cooking, placed in a large casserole and baked in the oven for a slow roast. Many dishes such as stews and soups taste even better made ahead, and this one is definitely one you can add to that list. Serve with a crisp green salad and a loaf of bread to dunk up all the juices. If you happen to have leftovers, place the cooked vegetables in a blender and add a little stock, salt and pepper, and herbs for a lovely soup for the following night.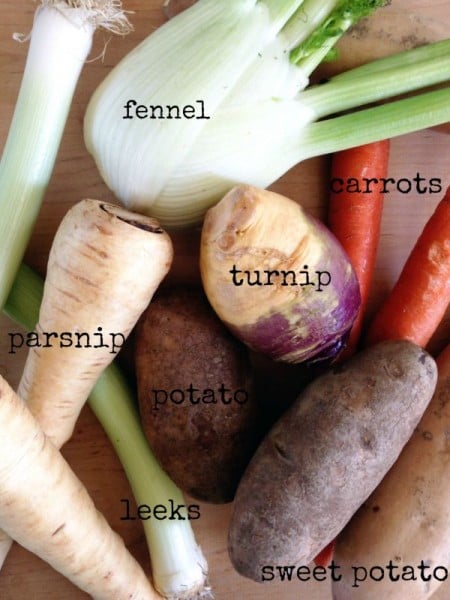 When chopping root vegetables make sure you have a sharp knife on hand. It's more safe to have a sharp knife then a dull one.  Make sure all fingers are tucked inside as well for safety. Most root vegetables are peeled for a faster cooking time.
One of my favorite knives is the Cutco Brand.  My first experience using one was at Camp Blogaway. Since then it's my go-to knife. I love the handle and how I can grip it for tough jobs with chopping carrots, potatoes, and pumpkins without it slipping out of my hands. And the sharpness for safety is superior. Especially, when you're working with wet ingredients as I did here, my hands tend to be damp and cause slipping.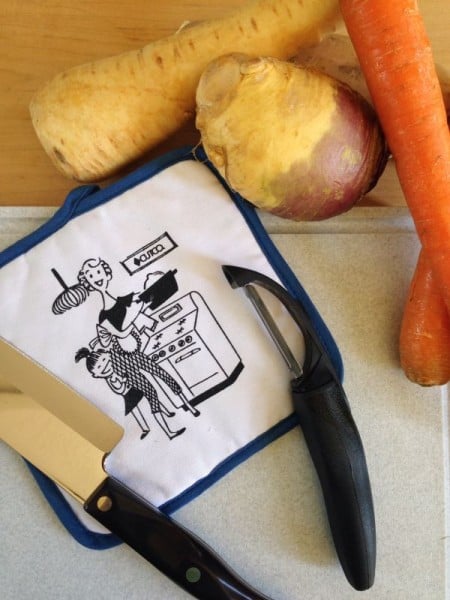 These tools are just the helpers you need to peel, slice and chop these vegetables. I loved the handle of the Cutco peeler, it's fits in your palm like a glove. It's a one stroke slice so no repeating while your slicing.  Many times I have to stop and rest my hand, but this enabled me to clean them all in one shot! I just have to show you…I shot a short video, but had to shoot it twice because my dog Hershey was drinking water from her bowl and interrupted the silence.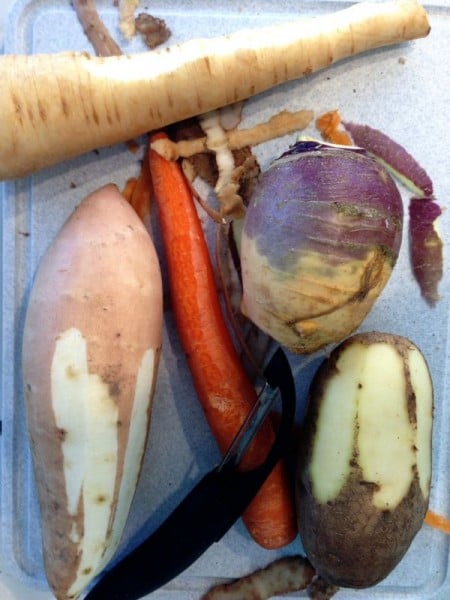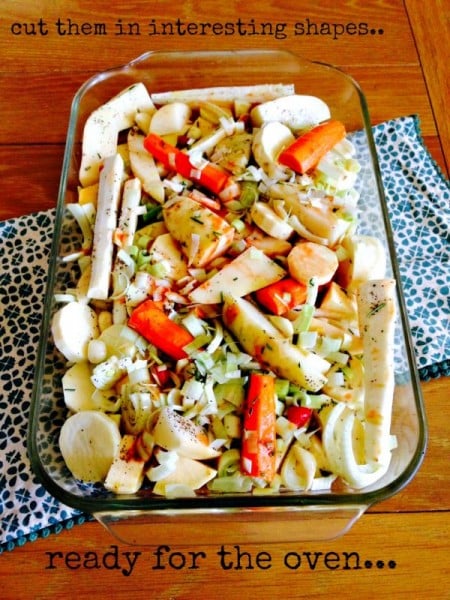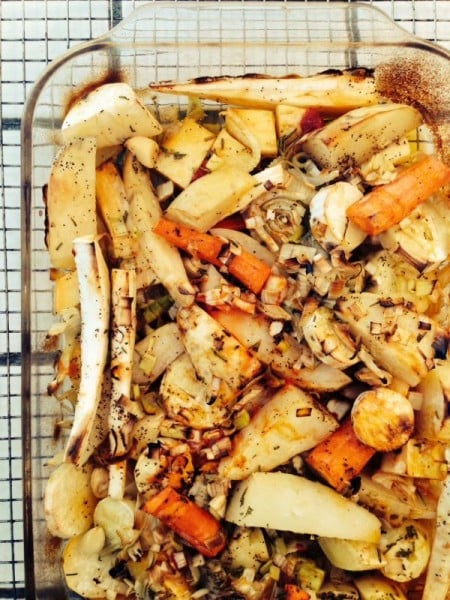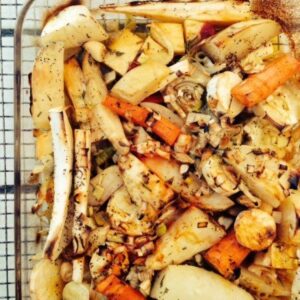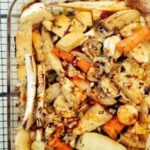 Braised Root Vegetables with Olive Oil
Braising vegetables is a quick way to bring a healthy dish to your table. This method pops the flavors in all these root vegetables. Make ahead of time and use for company, parties and soup the next day.
Ingredients
2

lbs.

of any variety of root vegetables, peeled and cut

2

sweet potatoes, quartered

2

parsnips, sliced

1

turnip, chopped in 1-inch pieces

2

potatoes, quartered

1

fennel, cored and sliced

5-6

garlic cloves, peeled

2

leeks, washed and chopped

1 8-

inch

rosemary sprig, finely chopped

1/2

can tomato sauce

1/4

cup

water and more for later

1

teaspoon

of salt

1/2

teaspoon

of pepper

2-4

tablespoons

extra virgin olive oil

1

fresh lemon, juiced
Instructions
Heat the oven to 400 degrees.

In a large oven-proofed casserole add all the ingredients and gently toss. Do not crowd the vegetables.

Braise the vegetables for 45-50 minutes , until softened, You may need to add a little water to keep the vegetables from sticking to the bottom.

Serve with sprinkle of olive oil, fresh lemon juice and fresh bread.
Happy Cooking,
Mary 
Visit Cutco Cutlery here:
www.facebook.com/cutcocutlery
@CutcoCutlery
www.google.com/+Cutco
www.pinterest.com/CutcoCutlery
I received a generous gift from Cutco Cutlery to write this post. I chose the subject and developed my own recipe for a Fall theme. I truly enjoy using Cutco knives, cutlery and their stable cutting board in my kitchen, and have for years.
© 2014 – 2022, Mary Papoulias-Platis. All rights reserved.