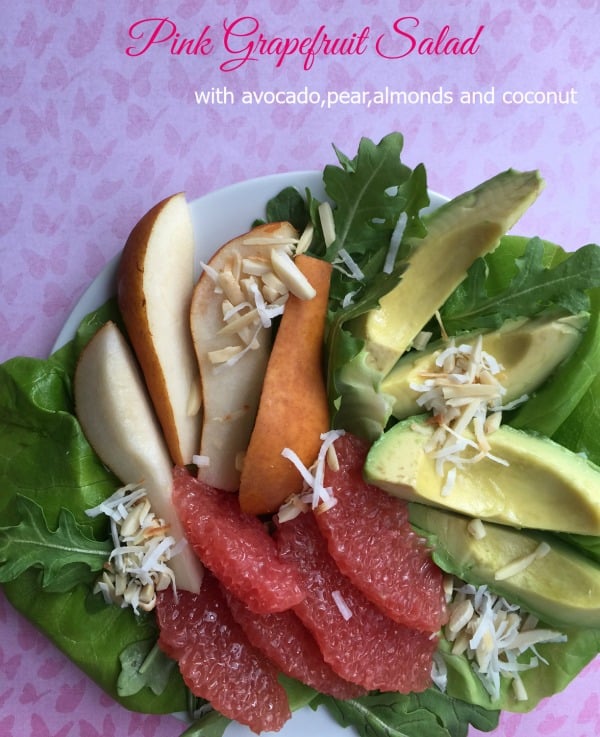 With all these beautiful California pink grapefruit that I was given, I chose to make this California Pink Grapefruit salad! This batch of fruit came from my sister-in law's old backyard tree. We tried to identify this variety of grapefruit but we had no luck. We squeezed many of them for fresh morning juice, but still had several leftover. Take a look at the nutrients this salad is exploding with; sweet pears, softened avocados and dark blush grapefruit.  Adding butter lettuce, softened the salad so the fruit can be the stars of the dish, but you can select any greens you prefer. Take the time to roast the coconut, it adds a great crunch!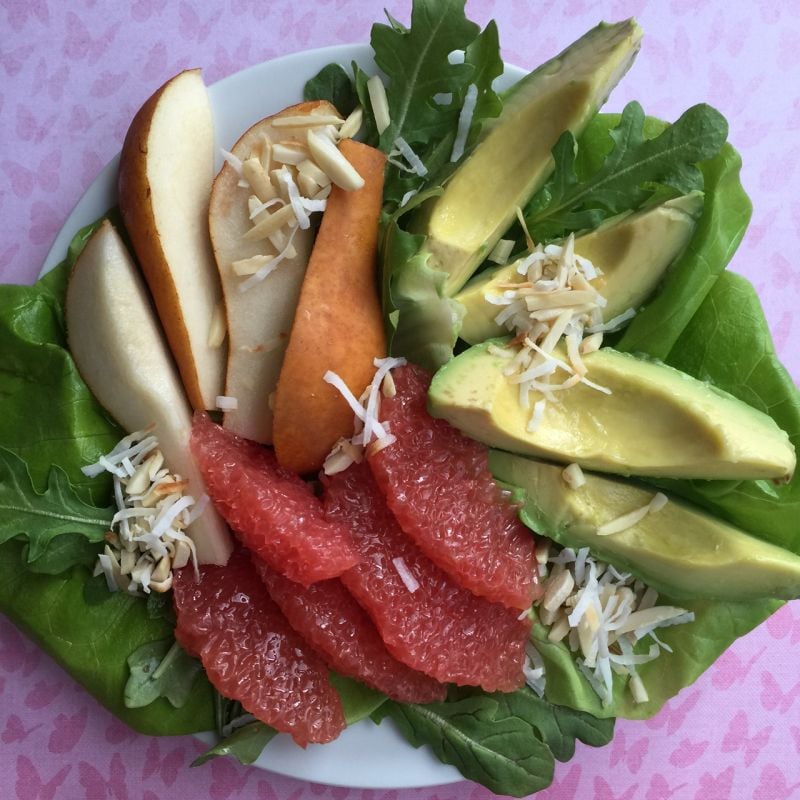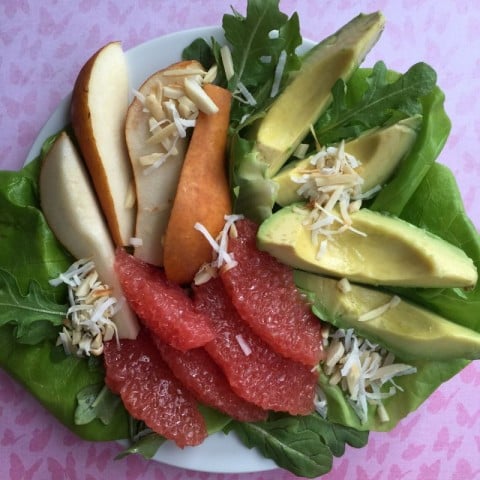 What is a Composed Salad?
A composed salad, is all arranged and ready to be served. But, you can toss it if you wish, just cut the pieces smaller to 1-inch pieces.
It's most important to consider the qualities—texture, color, and taste—of each ingredient.

The basic parts of a salad are the base, the body, the garnish, and the dressing.
The base of a salad is the greens or leaves that line the bottom of the salad. The body is the meat, vegetables, or fruit. The dressing is what coats the salad. The garnish includes cheese, nuts, and herbs for the top of the salad.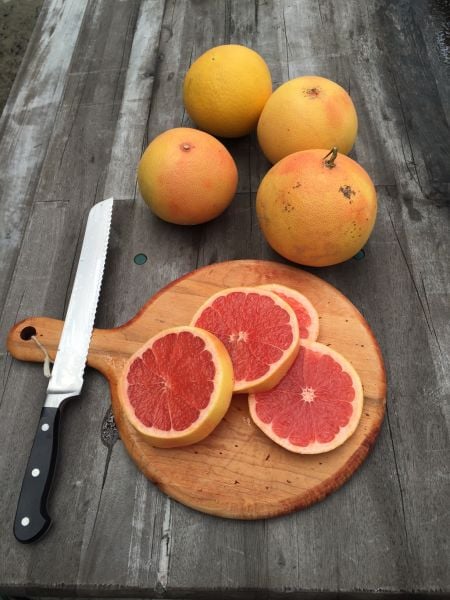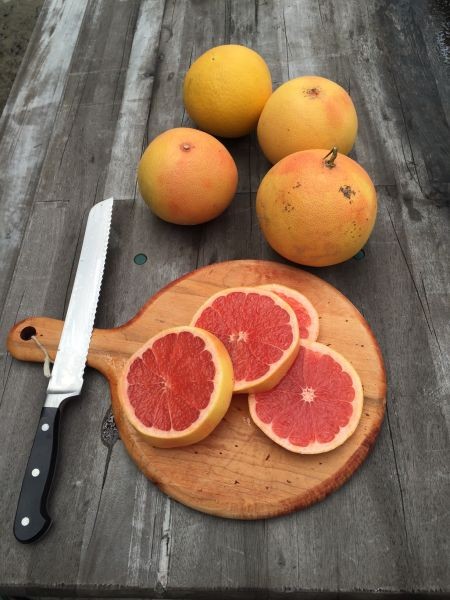 These are beautiful grapefruit, very close to a pink grapefruit found in today's stores.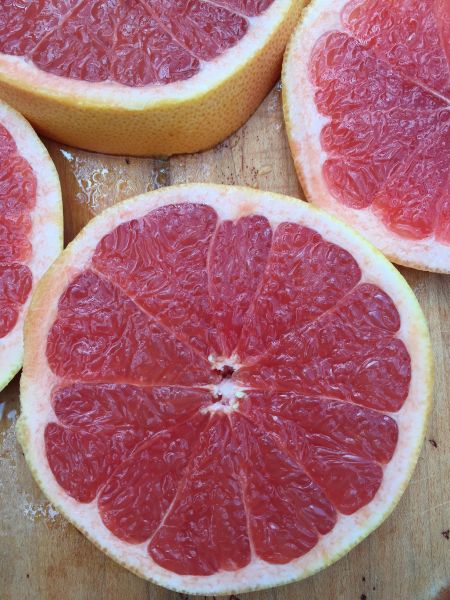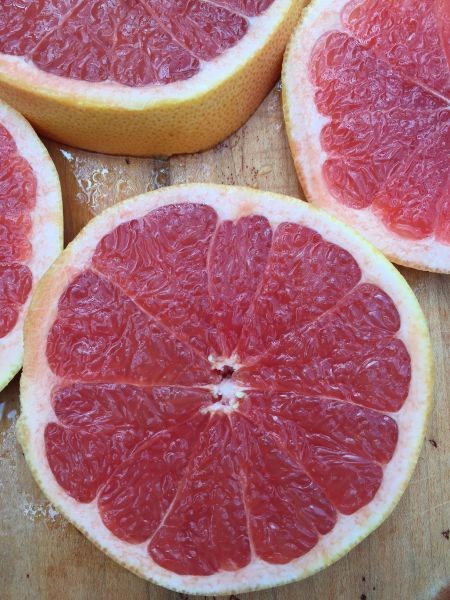 It's hard to take your eyes away from this picture!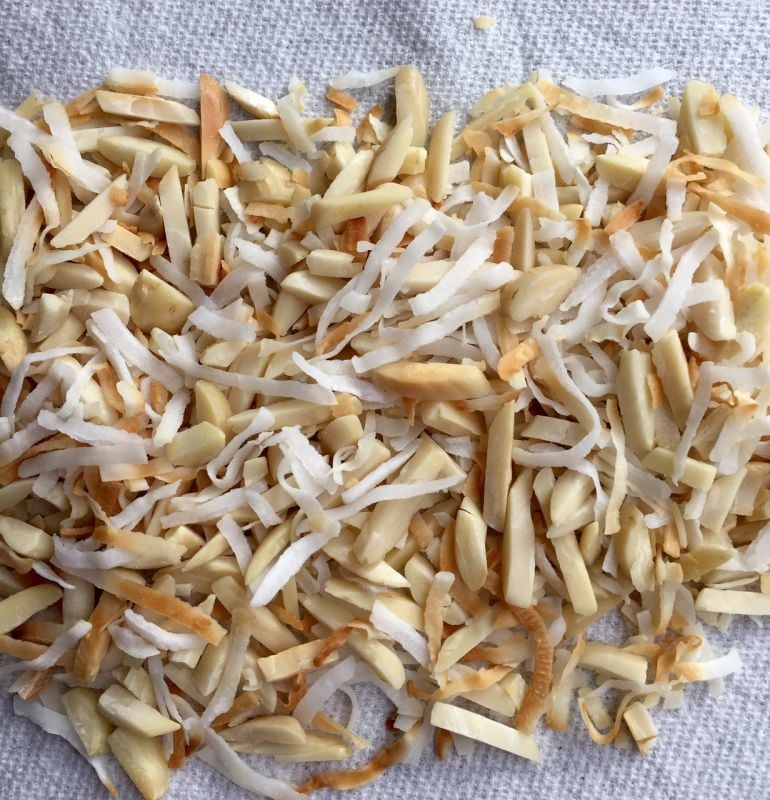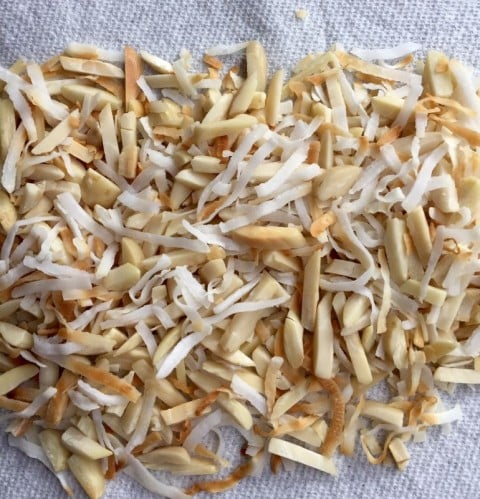 A little toss in a frying pan or oven for a few moments and you have toasty results. It brings out the flavors in the nuts and coconut so please don't skip this step!
Other salads you may enjoy!
Heirloom Tomatoes with  Potatoes and Olives
Greek Chopped Cauliflower Salad
Stay Healthy,
Mary
© 2016 – 2022, Mary Papoulias-Platis. All rights reserved.