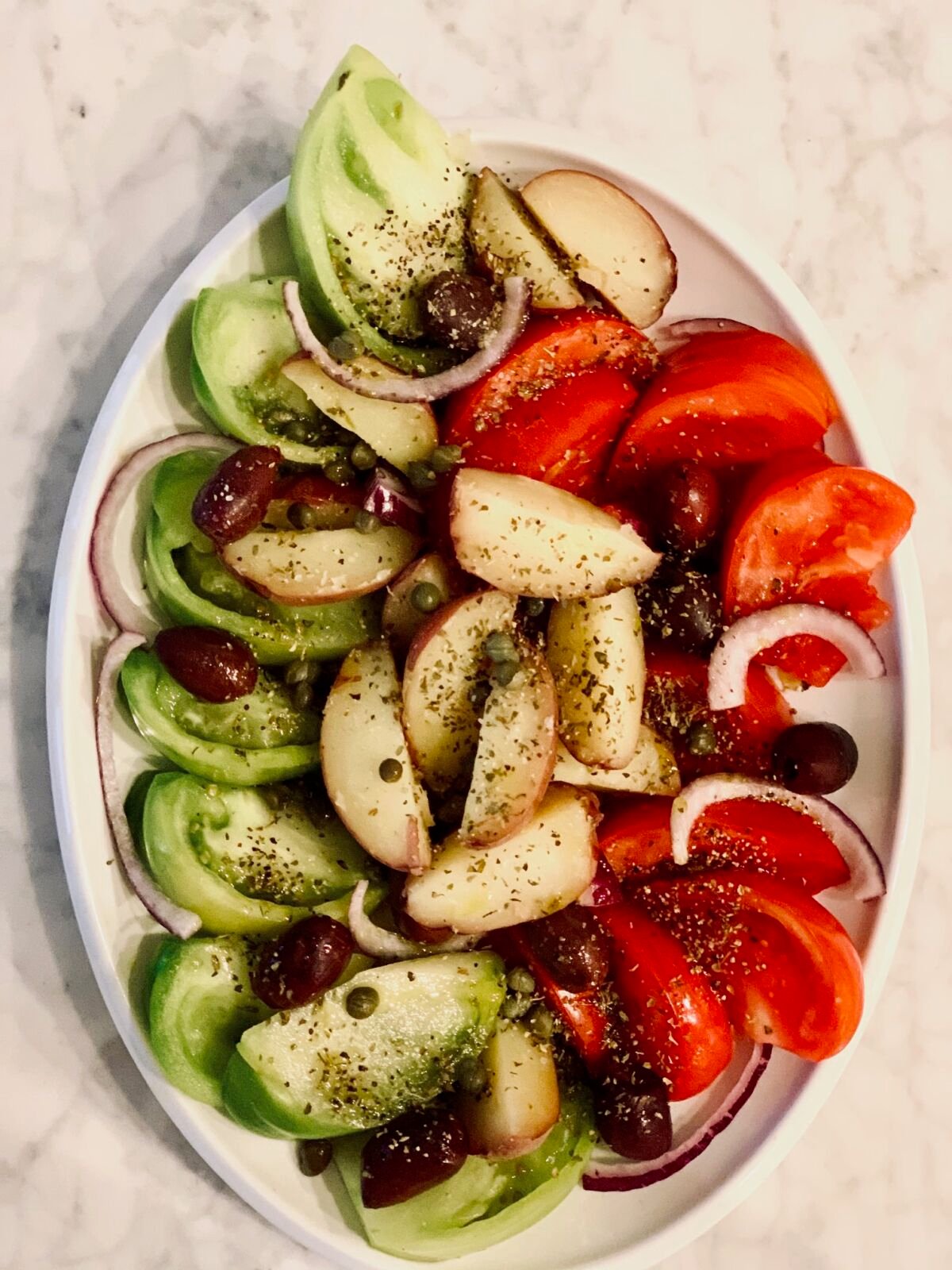 When it's the season for heirloom tomatoes, you must run to your famer's market and pick up a few of these oversized tomatoes for this recipe. I wait all season to grow these in my garden. So, I consider them such a gem! They are usually larger than regular tomatoes, so I would use 2-4 tomatoes for this dish, according to the number of servings.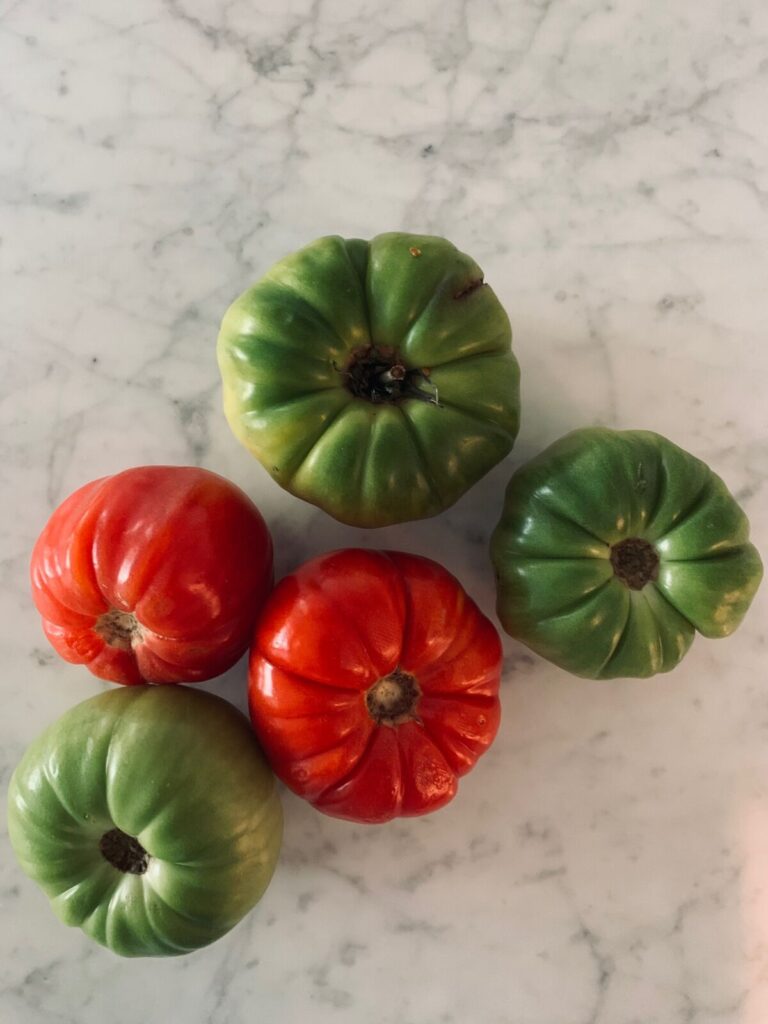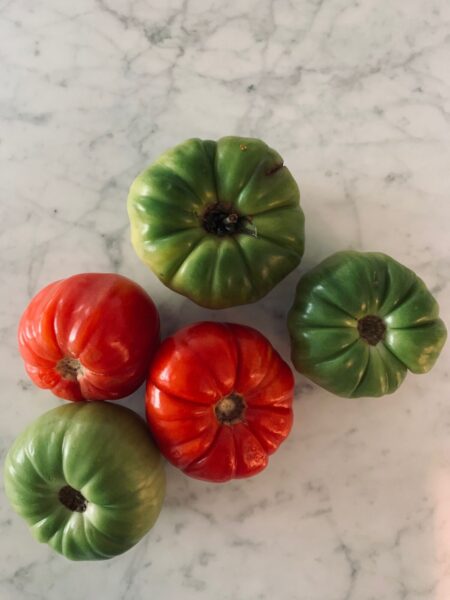 Select colors unique such as green, brown, orange varieties to give a this salad a pop! Adding the ruby gold potatoes makes this salad a complete meal. Don't pass on the on the addition of the capers, olives and red onion as they bring unique complementary Mediterranean flavors. With a touch of oregano and  extra virgin olive oil, you have a simple but delicious healthy salad.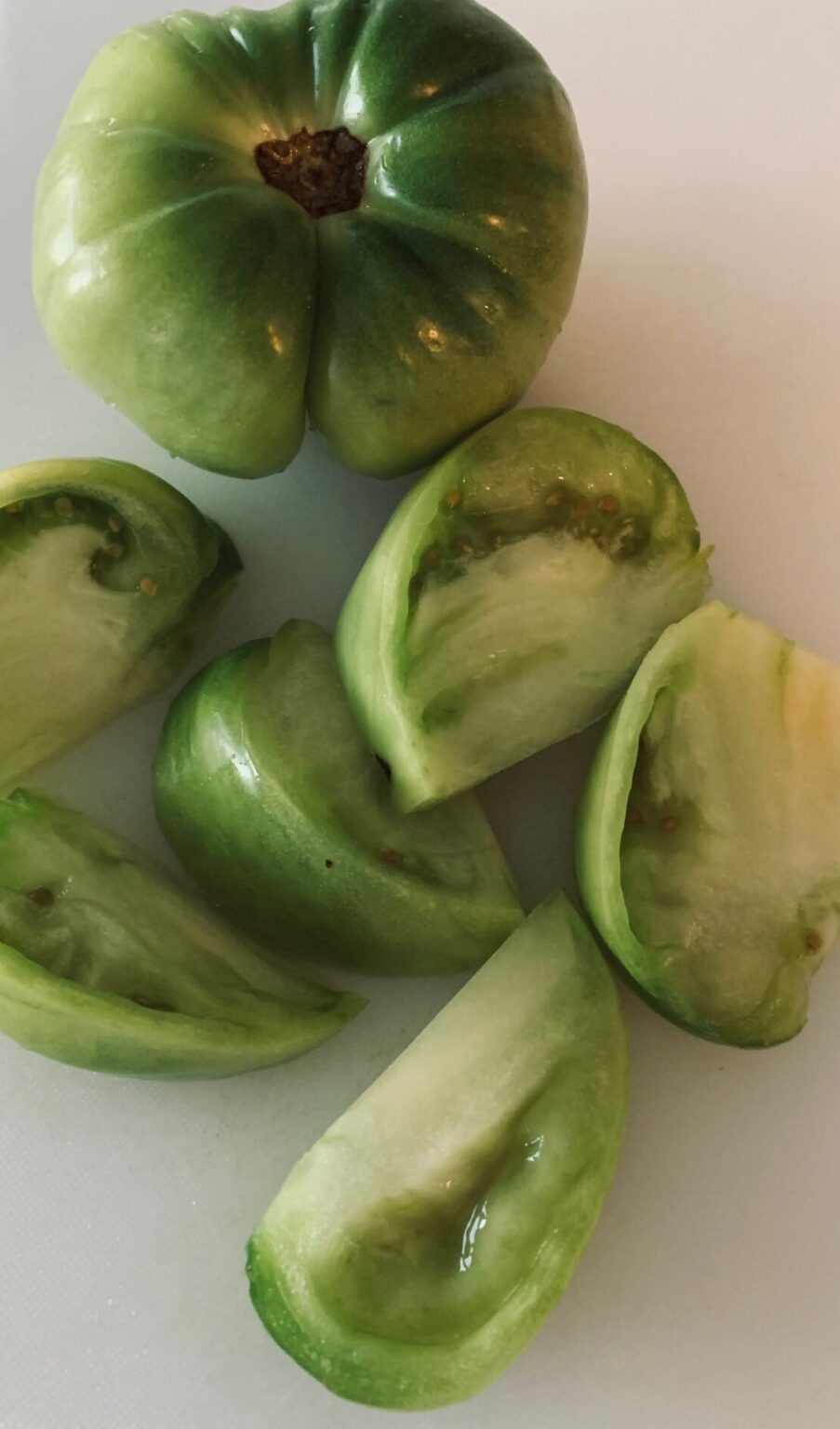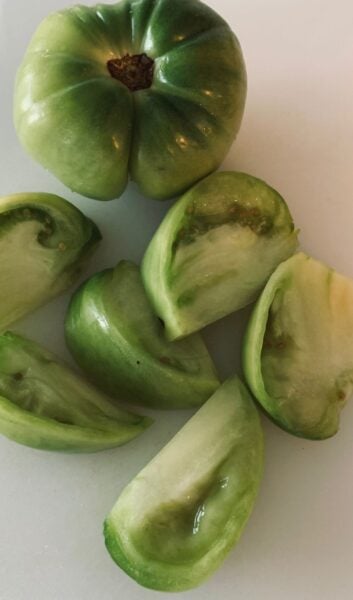 Melissa's Produce sent me winter heirloom tomatoes called Santa Sweets! The color of these tomatoes are beyond describing! They are plump and filled with a sweet juice. This salad can be ahead and dressed right before serving. With the addition of steamed red or white small potatoes, it becomes a fulfilling meal. Both the tomatoes and potatoes can be ordered from their website at Melissa's Produce.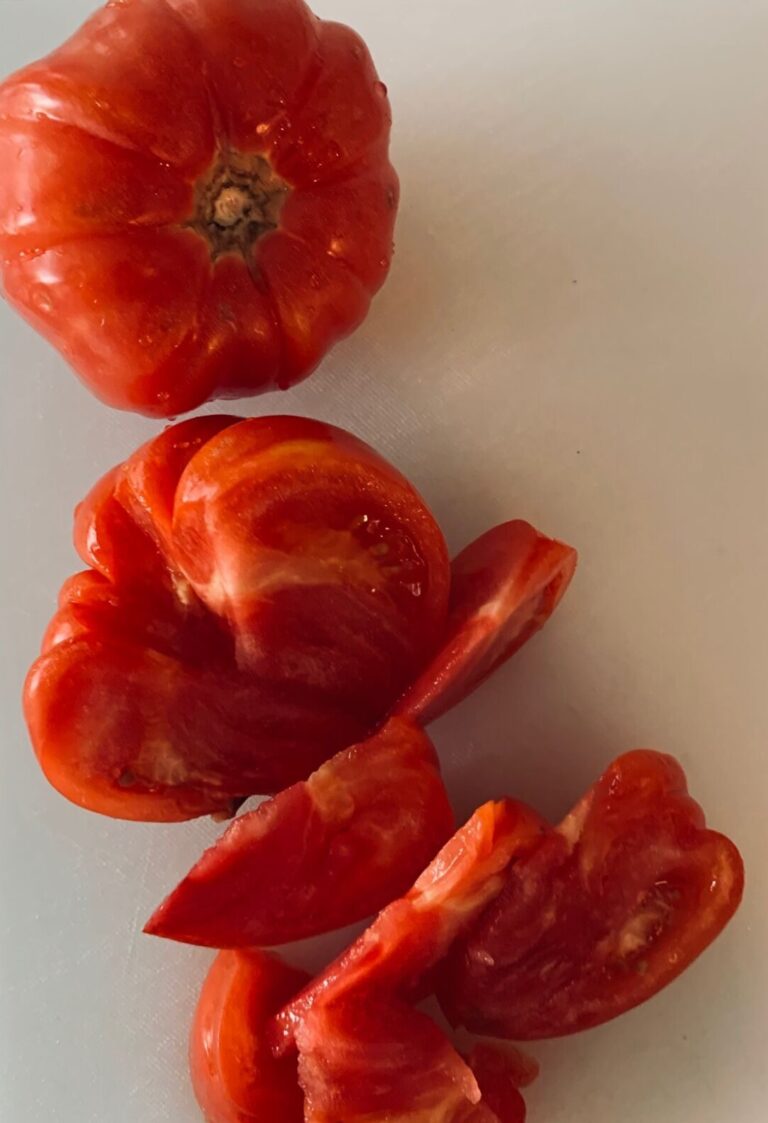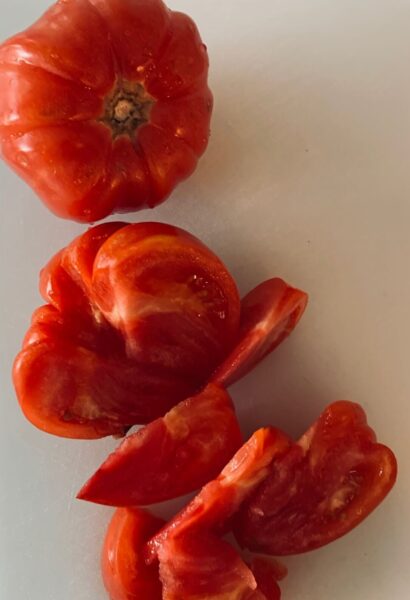 You can steam, boil, or roast the potatoes for your desired flavor. I found by steaming them, they held together better.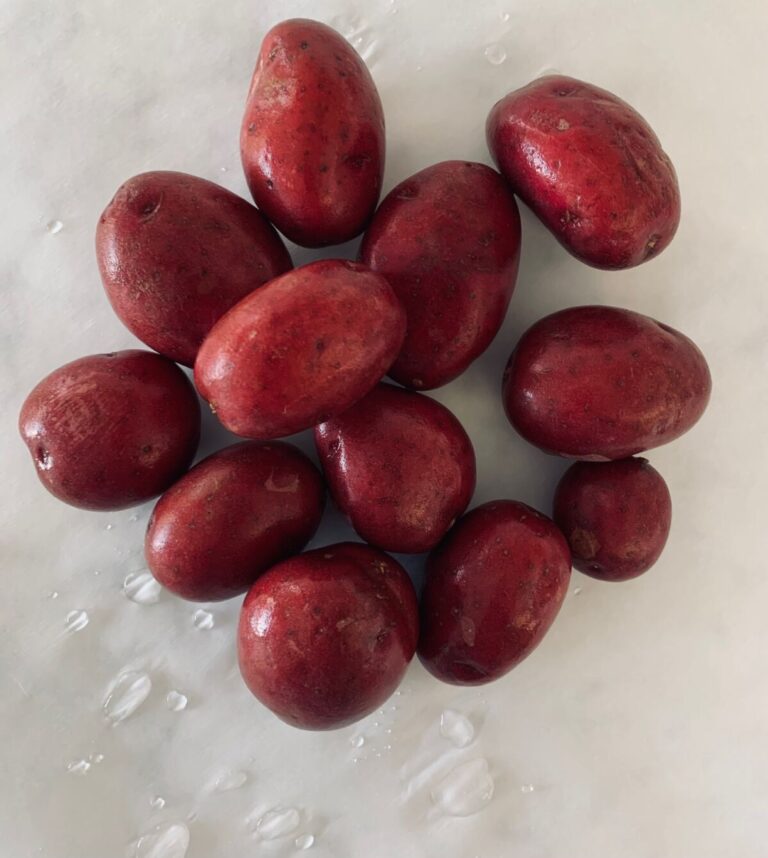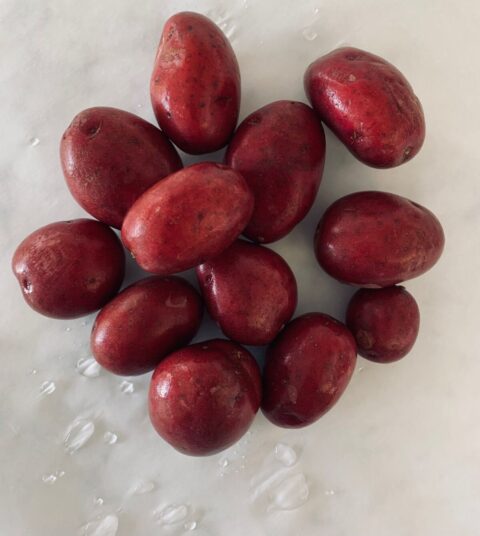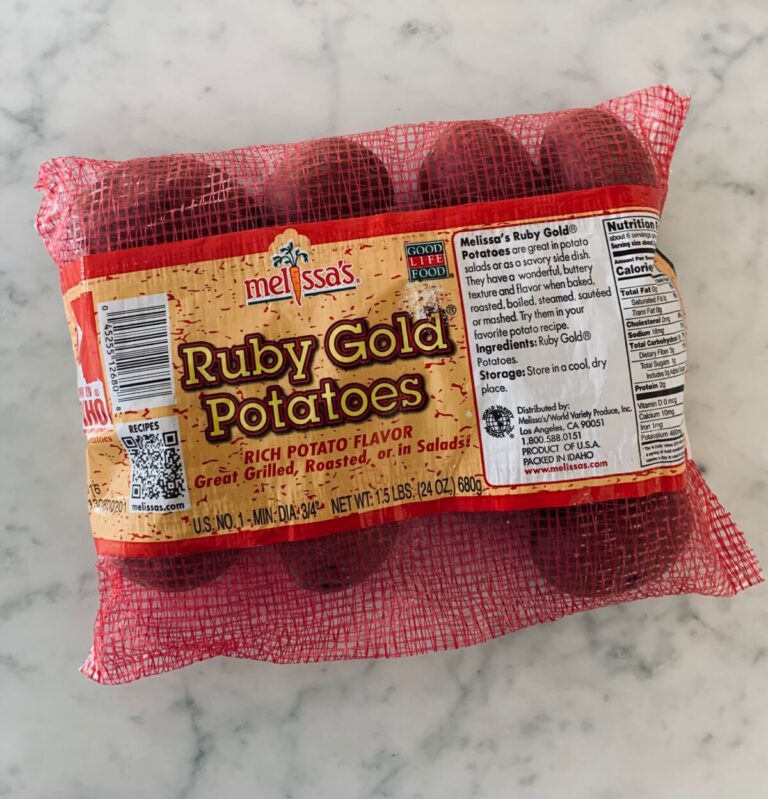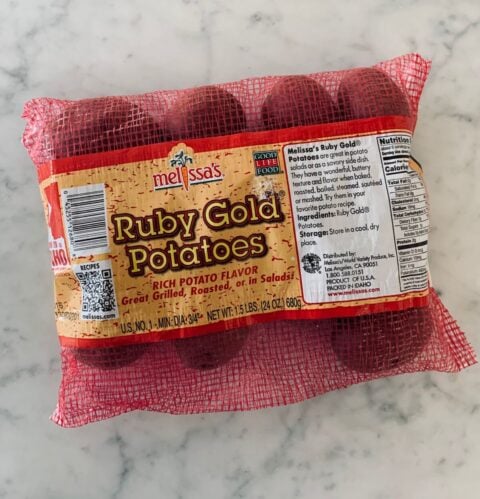 Don't forget to check Melissa's Produce for their seasonal produce of the month.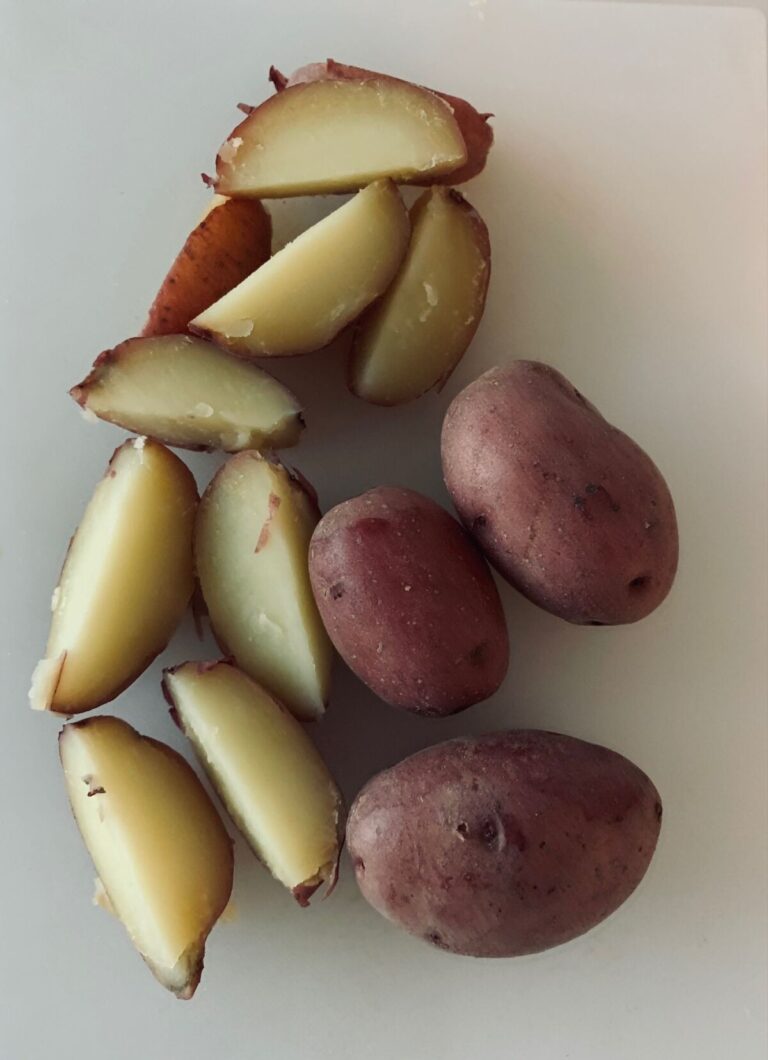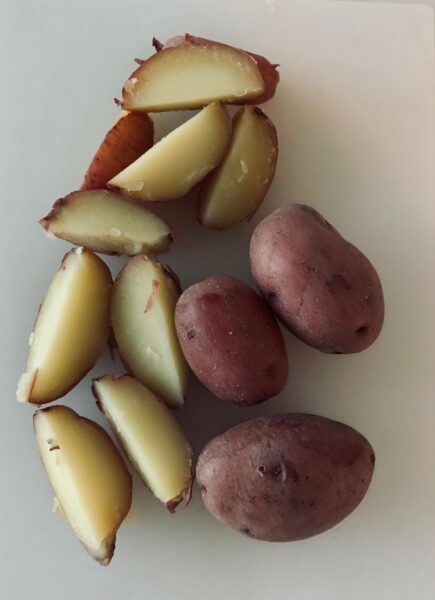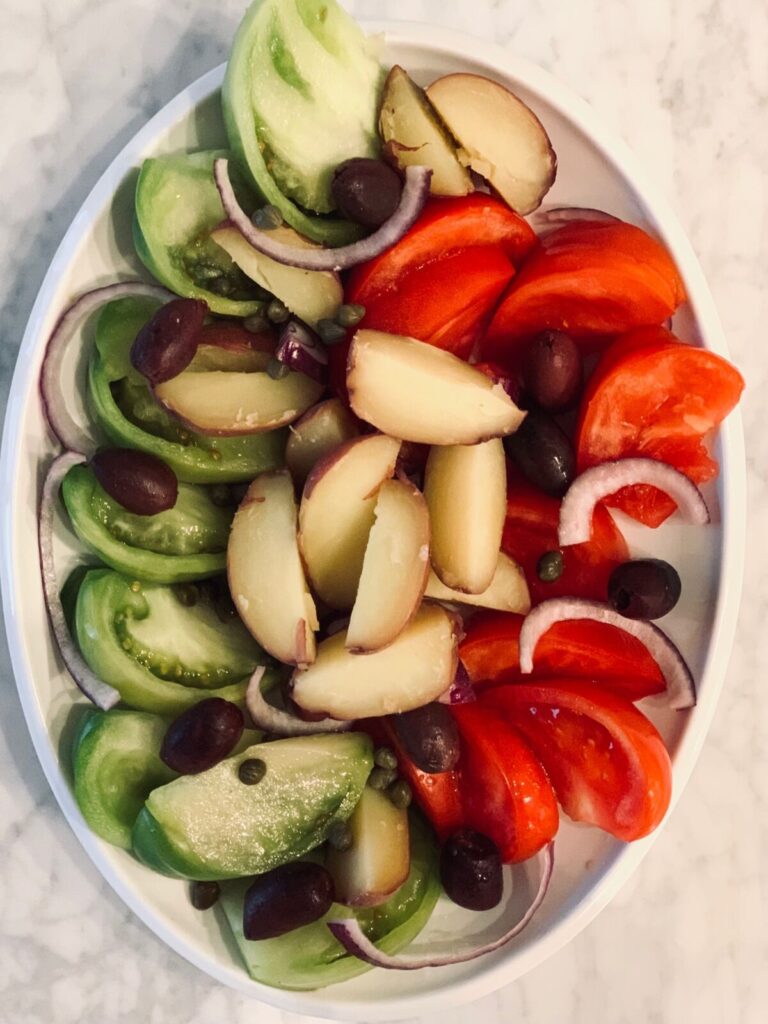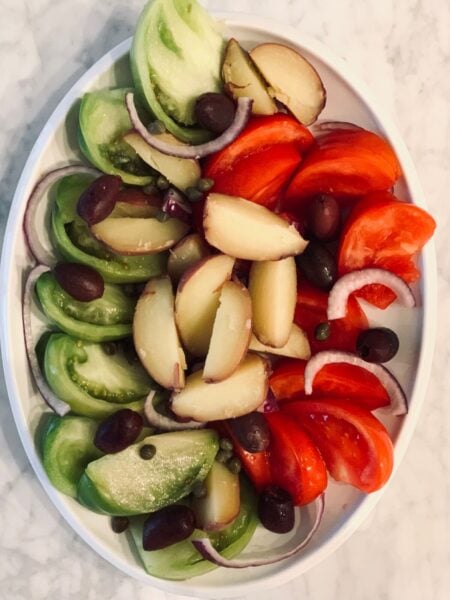 Any way you choose to cut this beauties , I think this cut which is in quarters or smaller shows off this these terrific vegetables.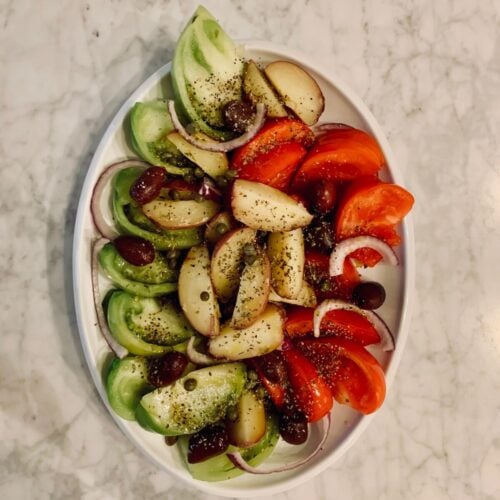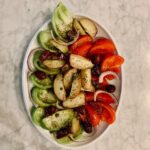 Heirloom Tomato Salad with Potatoes and Olives
Serve this colorful and hearty salad with heirloom tomatoes in season.
Ingredients
12

ruby gold potatoes or potato of your choice

2

green heirloom tomatoes, quartered (or smaller)

2

red heirloom tomatoes, quartered (or smaller)

1

red onion, thinly sliced

1/2

cup

kalamata olives

1

tablespoon

capers

2

teaspoons

dried oregano

1/4

cup

extra virgin olive oil

salt and pepper, as needed
Instructions
Wash potatoes if leaving skins on. Cook in simmering salted water or steamed until tender, about 25-40 minutes, done when easily pierced with a knife.

Drain the potatoes, and return to the pot. Place the pot over low heat and let the potatoes dry stirring potatoes. Remove and cool.

Quarter or slice the potatoes and place in a salad bowl or platter.

Add the quartered or sliced tomatoes, onion, capers, oregano and olives. Drizzle with olive oil and toss gently to combine. Taste the salad and adjust the seasoning with salt and pepper.

Serve the salad at room temperature. Can be prepared ahead of time and refrigerated.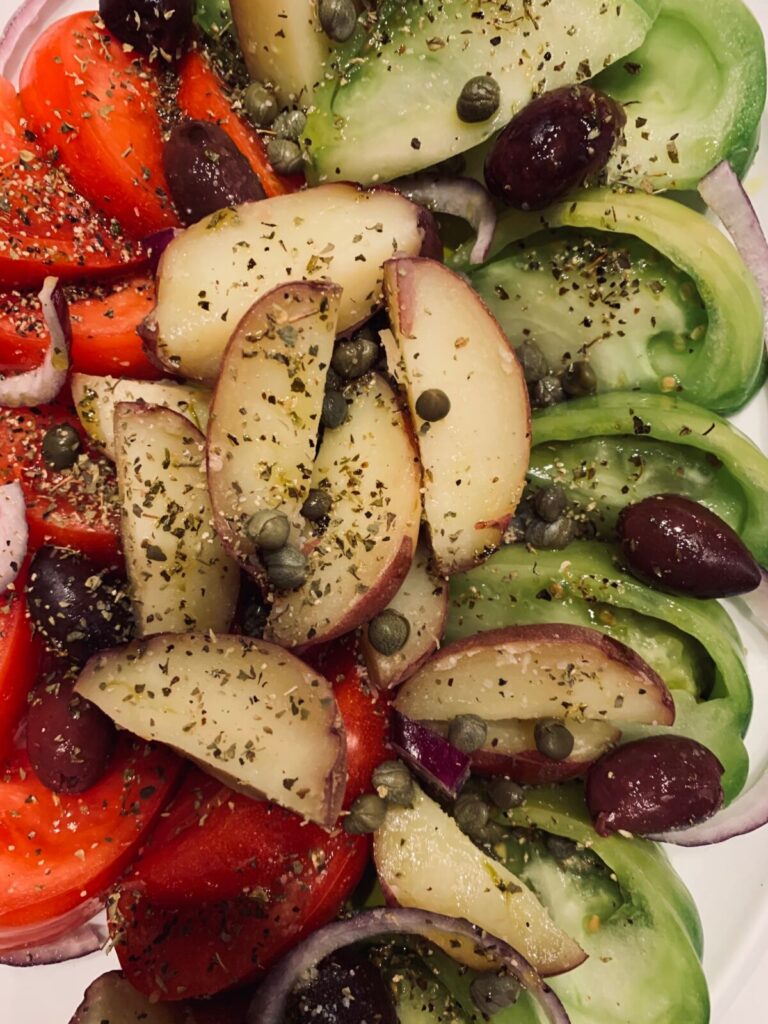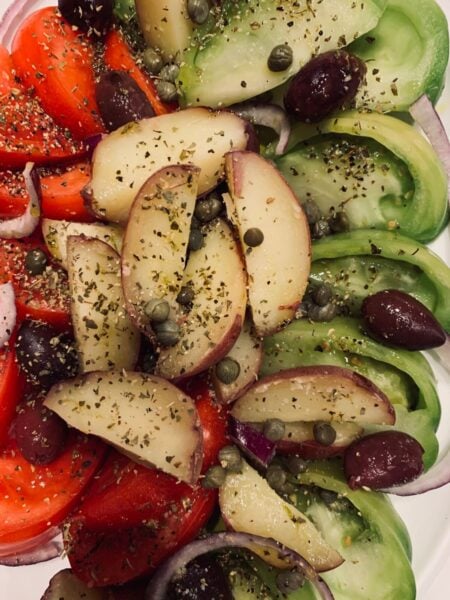 Check out my other salads below:
Arugula with Tomatoes, Watermelon and Feta Salad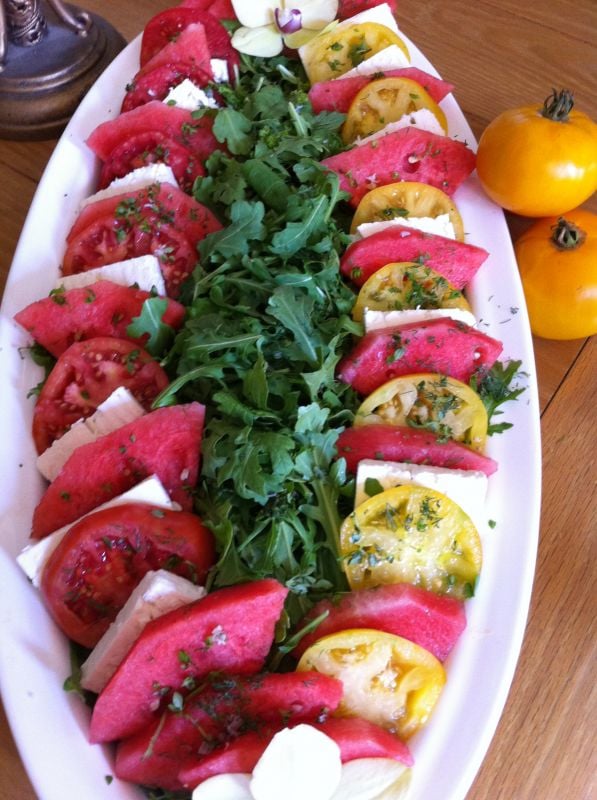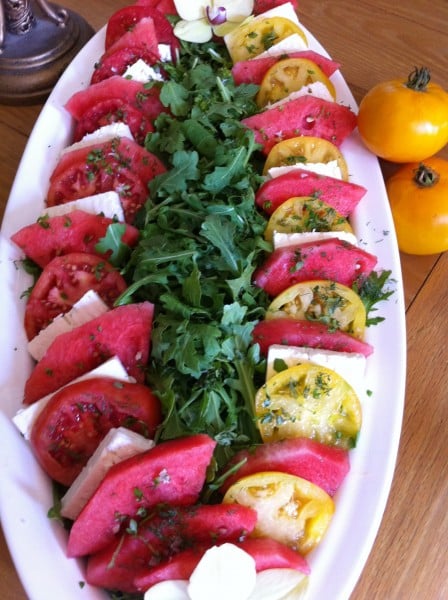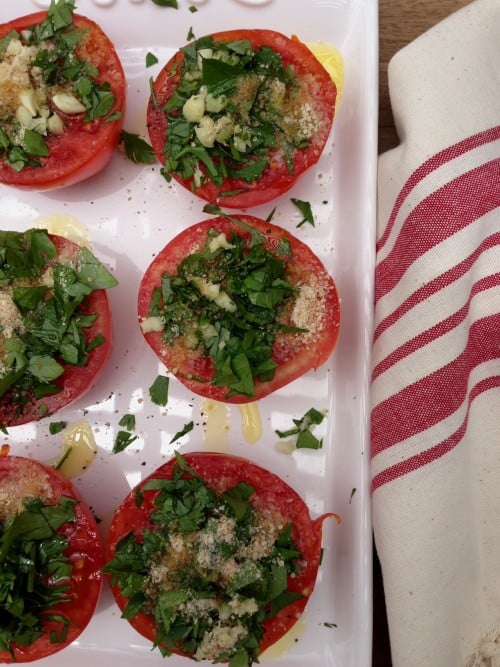 Enjoy this simply made meal,
Mary 
© 2021, Mary Papoulias-Platis. All rights reserved.