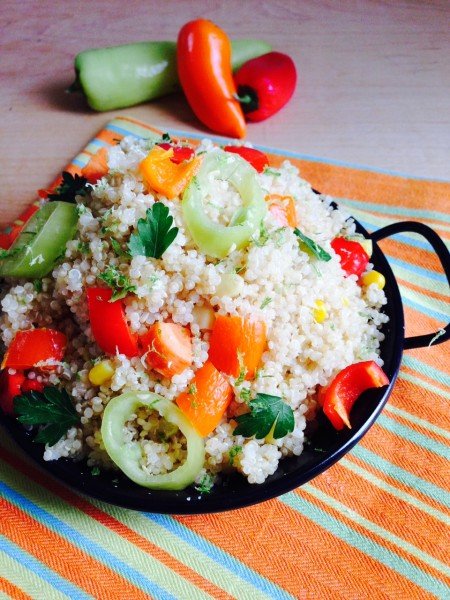 After attending Melissa's Produce Pepper Event, I became inspired to start cooking and making this Cinco De Mayo Vegetable Quinoa recipe.  This recipe came from their new book, The Great Pepper Cookbook" which is available on their website. The brightly colorful photographs along with the helpful pepper tips, help you identify the vast varieties of peppers, making your recipe easy to follow. Enjoy this quinoa salad with a hint of pepper flavors and feel free to substitute whatever is handy in your kitchen. I love the new corn for the season, so I added fresh corn to the recipe. This is also a tasty and a quick meal for your Meatless Monday dinner.
This dish is made with fresh Banana Wax Chiles, which has a mild to medium heat level. You can find this year around pepper through Melissa's Produce or at your local grocery store. This is a narrow, about 4-7  inches in length, with a light translucent creamy yellow exterior. Choose firm, yellow, glossy chiles. I also added Melissa's mini sweet peppers to the dish.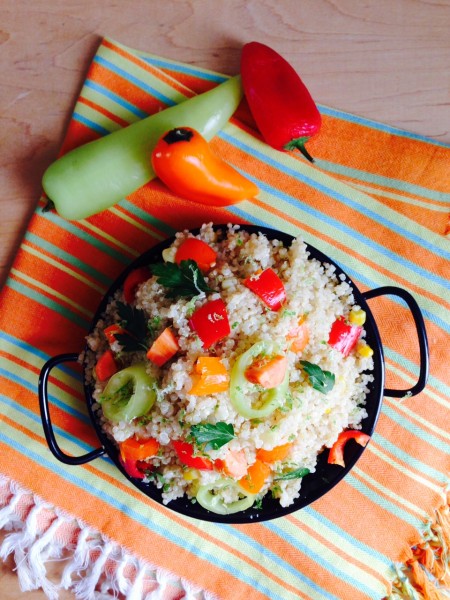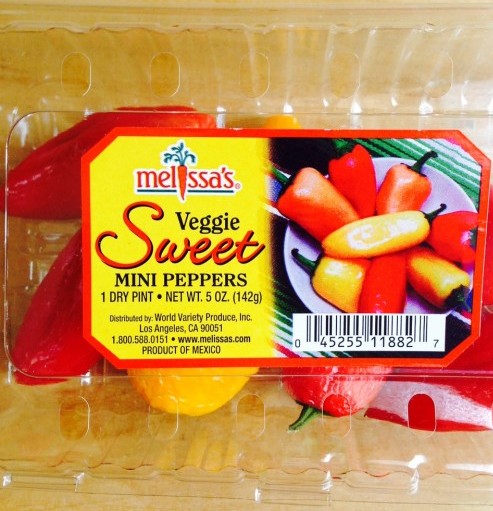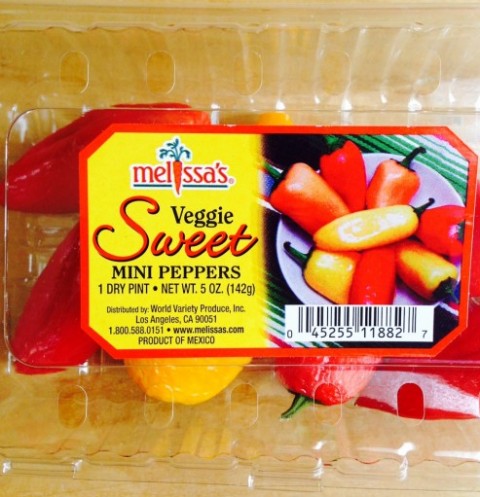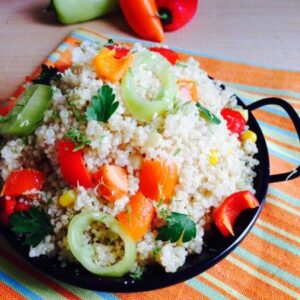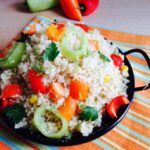 Cinco de Mayo Vegetable Quinoa
Quick and easy- this healthy quinoa salad can be made ahead, adding the vegetables before serving.
Ingredients
1

8-ounce

package quinoa

2

tablespoons

extra-virgin olive oil

2

sweet onions, finely diced (about 1 cup)

2

fresh banana wax chile peppers, stems and seeds removed, sliced into rounds

1

fresh red bell pepper, stems and seeds removed, diced (about 1/2 cup)

1/2

carrot, diced (about 1/4 cup)

1/2

zucchini, diced (about 2/3 cup)

1/2

yellow squash, diced (about 2/3 cup)( I substituted corn)

2

garlic cloves, minced

salt

freshly ground pepper
Instructions
Prepare the quinoa according to the package directions.

Heat oil in a large skillet over high heat. Add onion and next 5 ingredients (through squash) cook, stirring occasionally, 5 minutes.

In a bowl, combine quinoa and vegetable mixture, stir in salt and black pepper to taste. Serve.
Recipe Notes
Quinoa can be made ahead of time and refrigerated. I add a little extra virgin olive oil to keep the grains from sticking.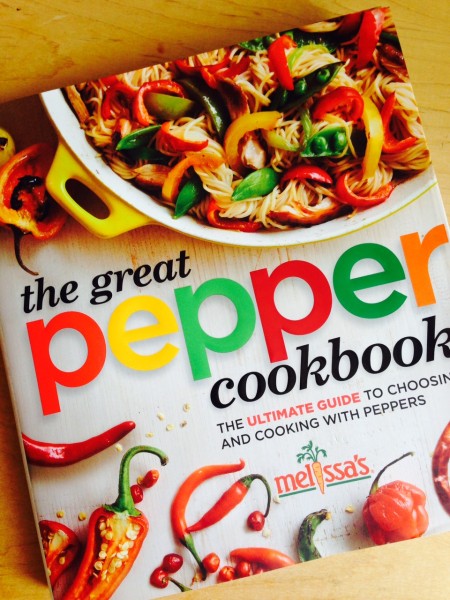 This cookbook is available through their website here.
I can't live without peppers, do try them!
Mary 
Discolsure: Melissa's was kind enough  to send me the peppers for my post. The recipe comes from the new cookbook, The Great Pepper Cookbook. I was not compensated for this post. I post recipes I have tested and enjoyed.
© 2014 – 2022, Mary Papoulias-Platis. All rights reserved.