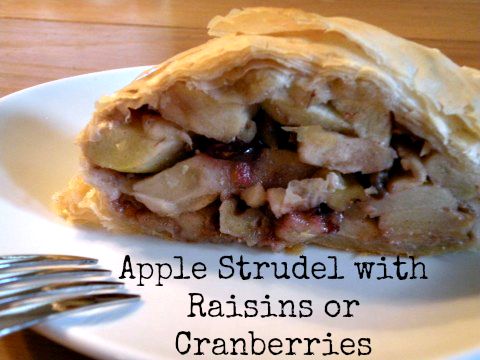 Here will you find my Cooking Techniques for the Apple Strudel Recipe on my blog. Follow along or print these simple photos for my recipe.
Supplies:
One sheet pan or cookie sheet
A pastry brush
Wax or parchment paper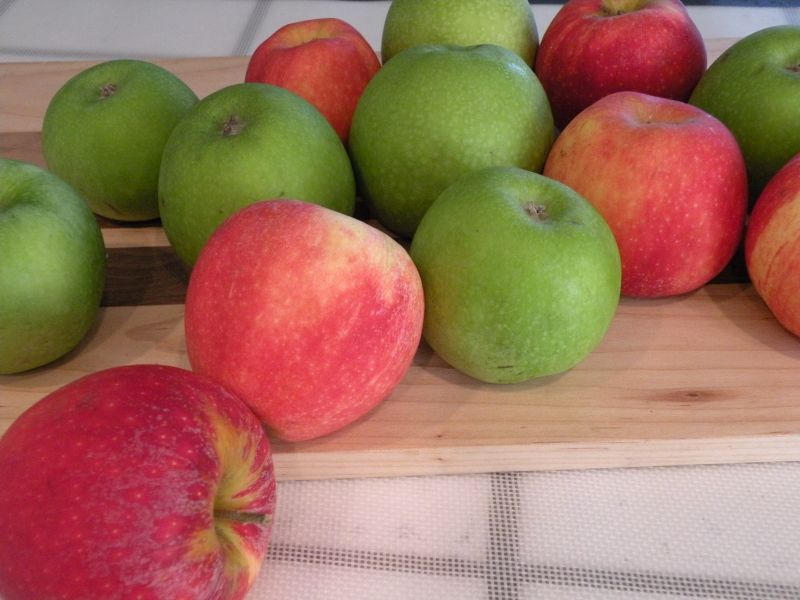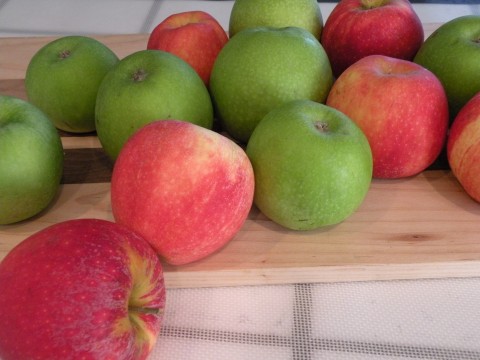 I like to mix my apples for this desert, a tart apple with a sweet apple.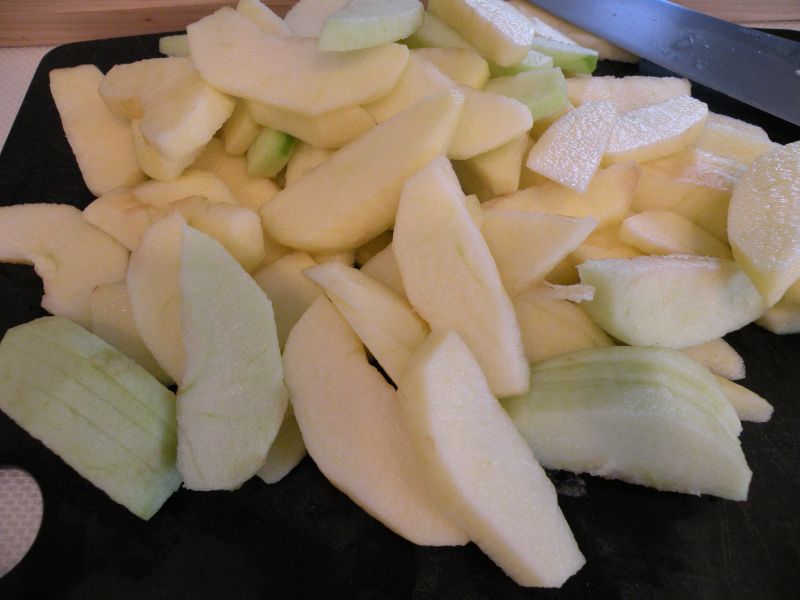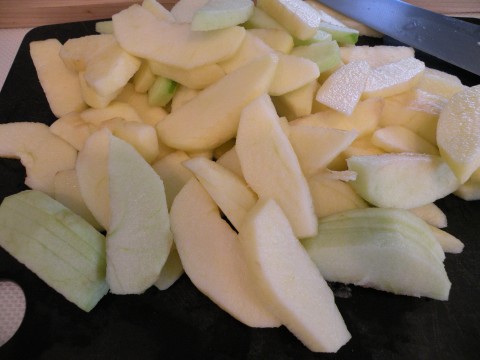 Peel and slice apples into 1/4 inch pieces.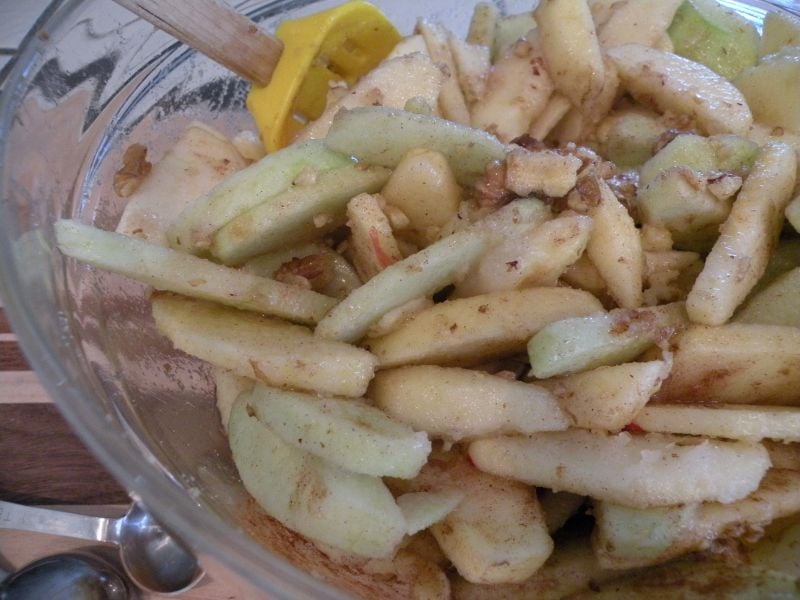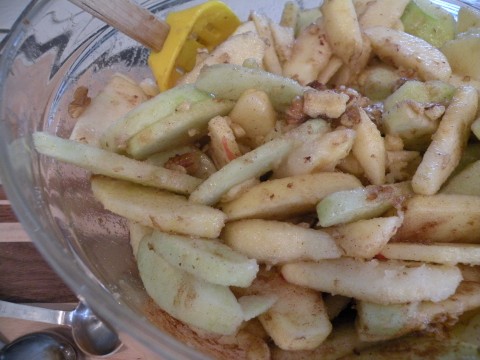 Place the sugar, cinnamon, nutmeg , raisins and walnuts in a bowl and gently mix.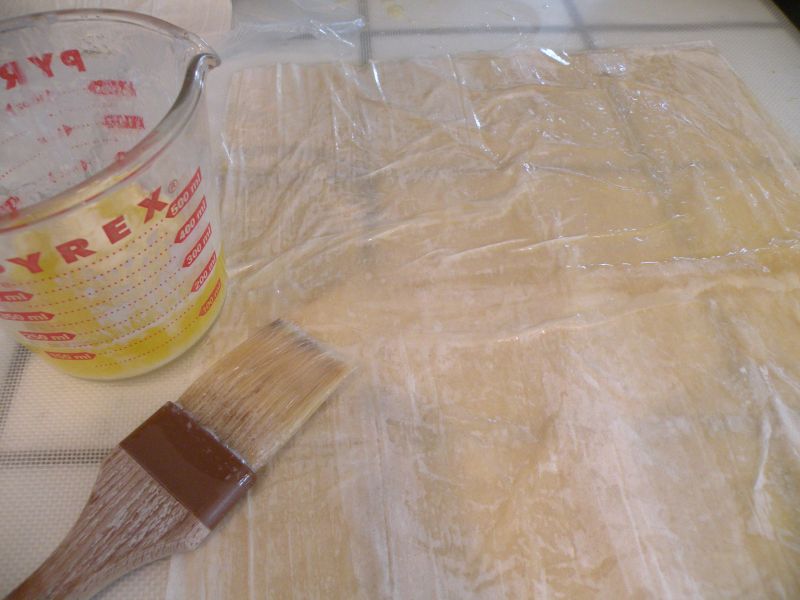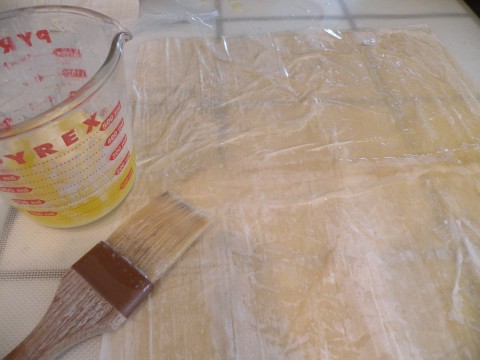 Lay out the phyllo dough on wax paper and butter the layers one by one.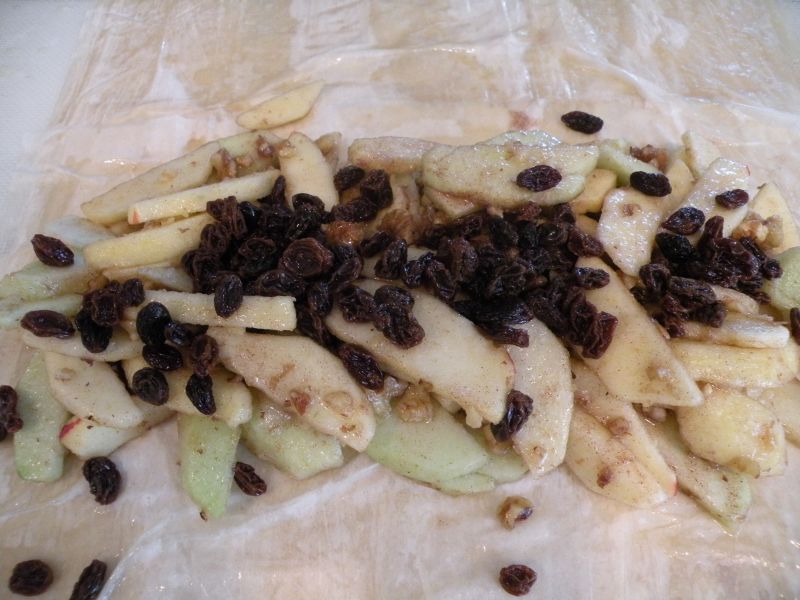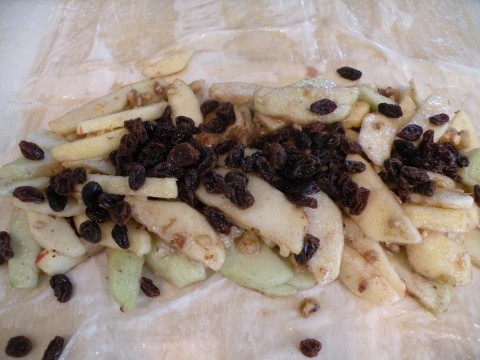 Place apple mixture on short end of dough and roll like an envelope, tucking in ends.
I used cranberries in my photo.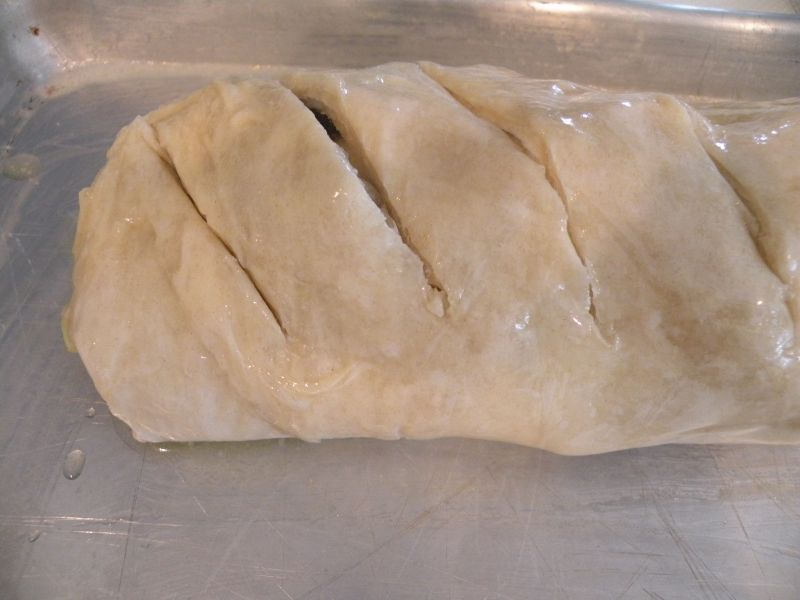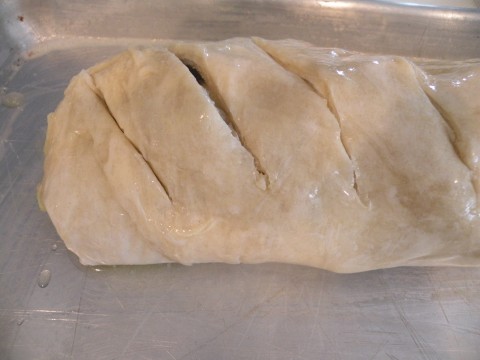 Place on cookie sheet seam side down and cut only the top layers of phyllo. Butter entire surface.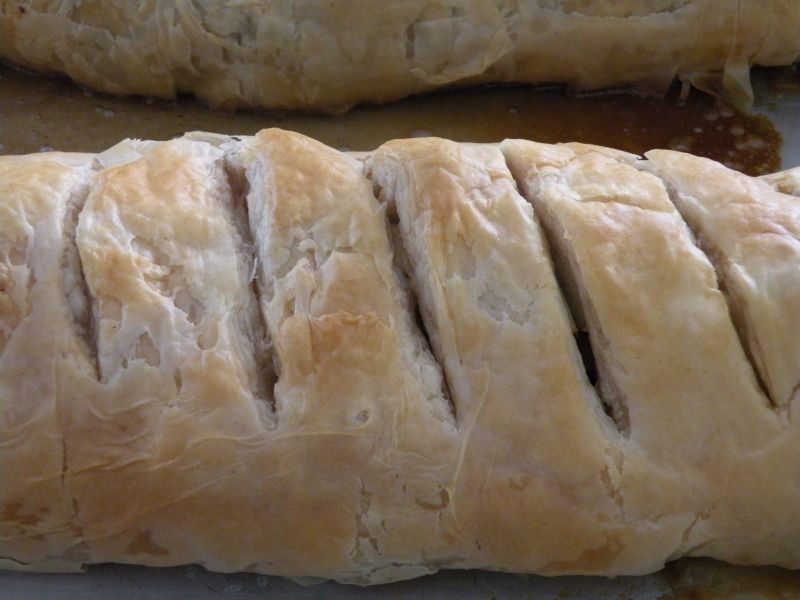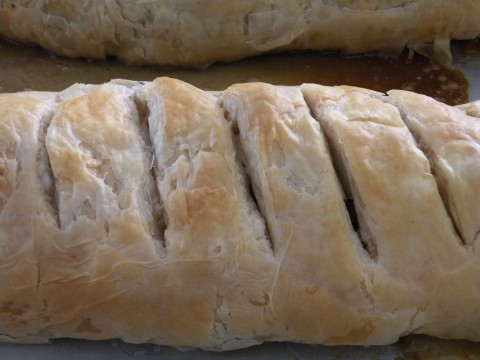 Bake for about 45 minutes at 350 degrees, until golden brown.
Let cool for at least 30 minutes before serving.
May be served with ice cream or whipped cream.
Enjoy all my apple lovers!
Mary
© 2010 – 2022, Mary Papoulias-Platis. All rights reserved.