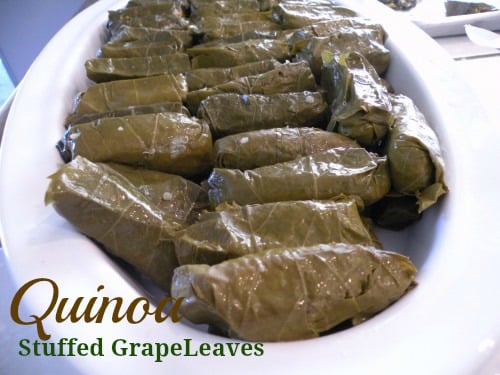 Use this Cooking Technique for the recipe: Let's Stuff It! Quinoa-Stuffed Grape Leaves here: http://bit.ly/hlUi9R
Materials you will need:
a deep dutch oven
a large skillet
a small plate
1 glass bowl
a large spoon
1 sieve or paper towels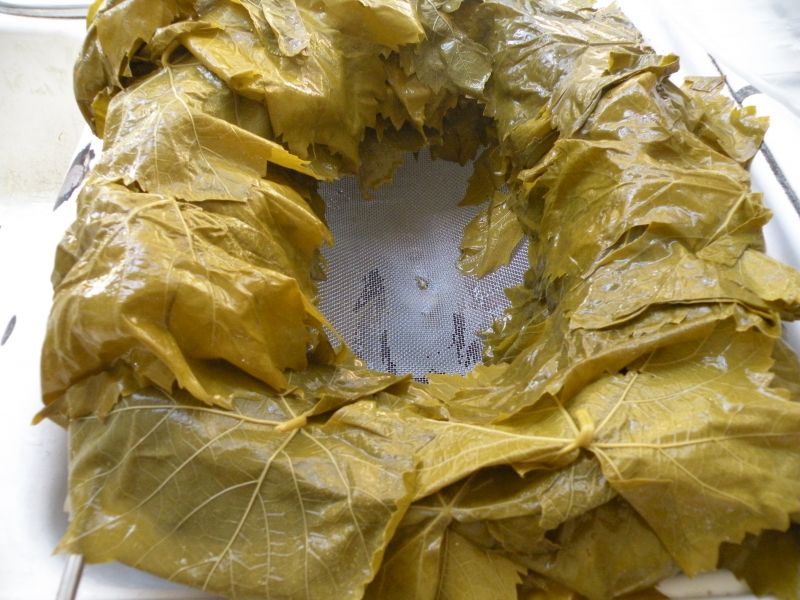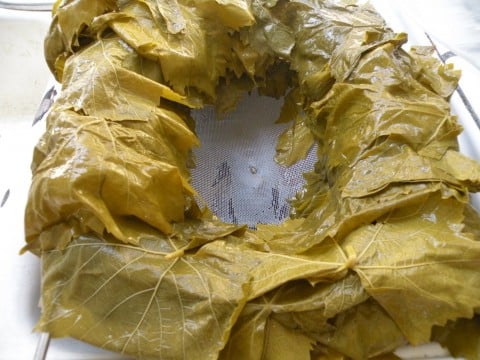 In a sink or large bowl rinse grape leaves in cold water. Place leaves to dry on a sieve or on paper towels.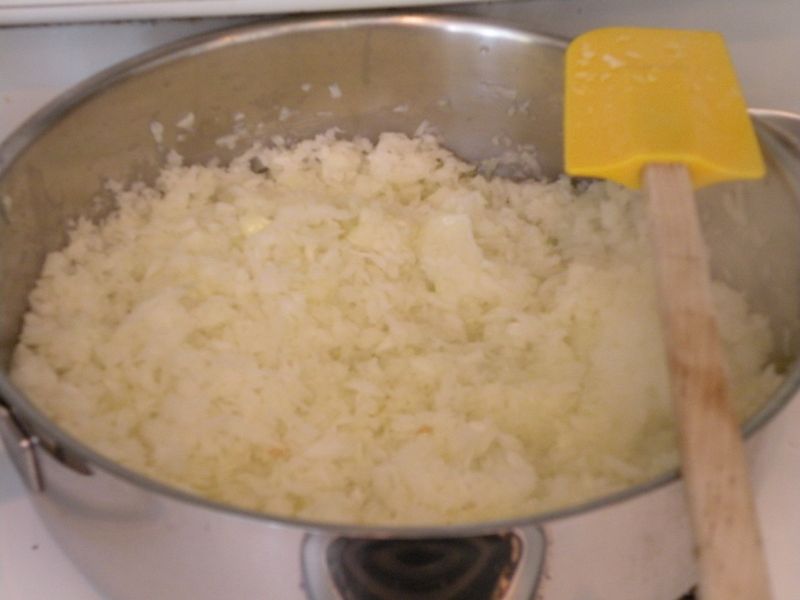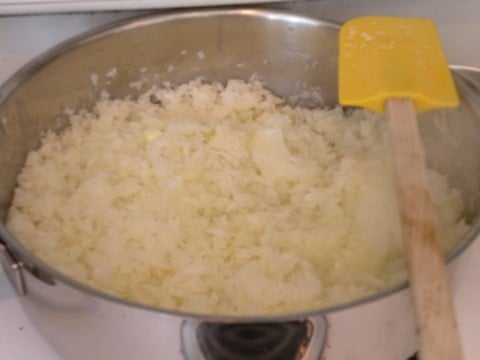 In a large skillet saute onions until soft.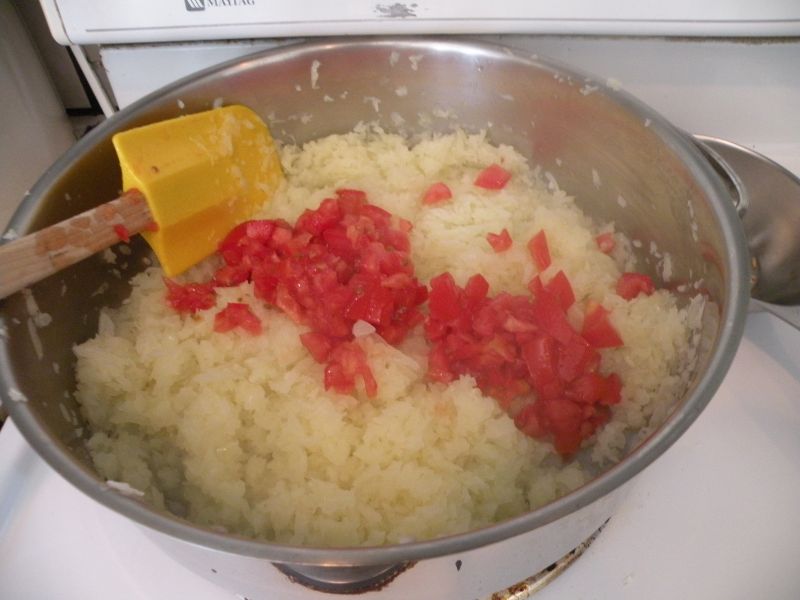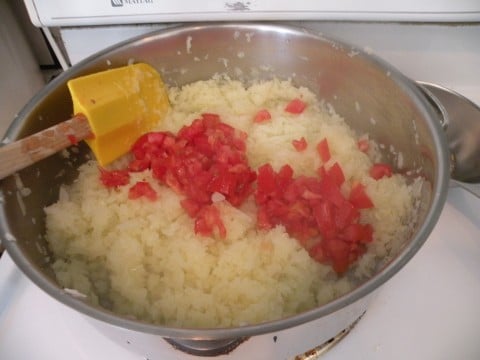 Add tomato, dill, salt, and pepper . Continue cooking for 10 minutes or until all liquid as been absorbed.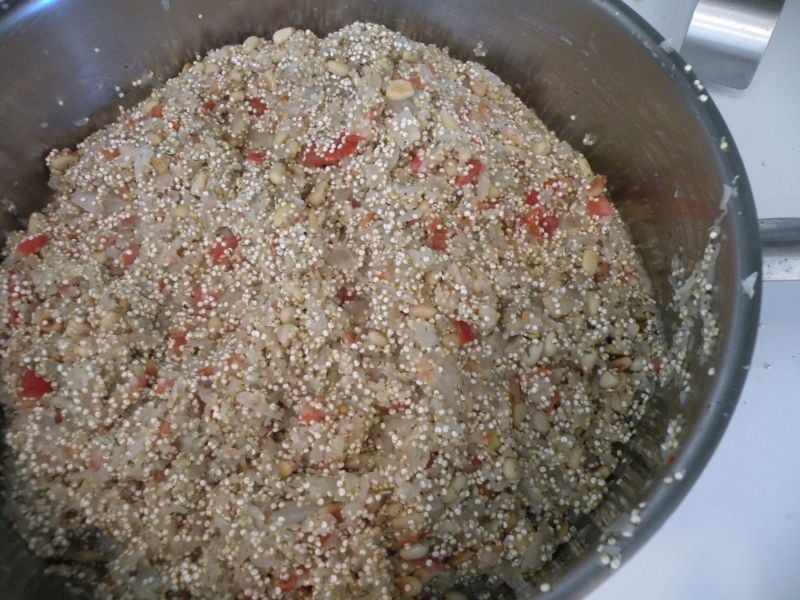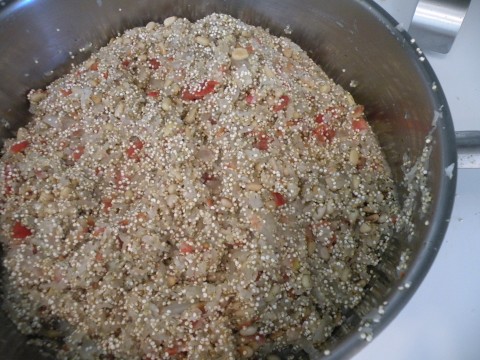 Stir in uncooked quinoa. ( rinsed and drained) or uncooked rice.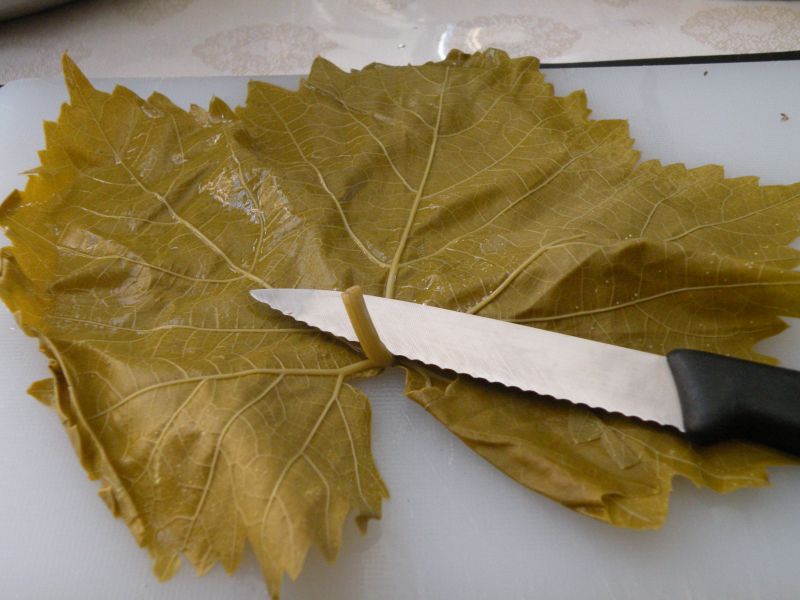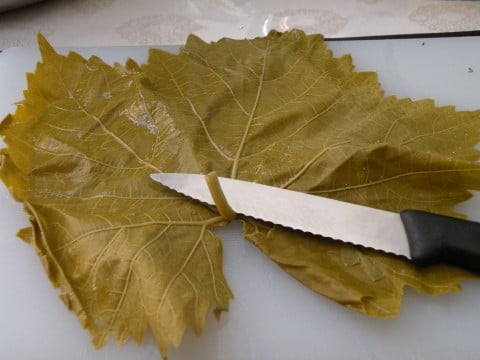 Cut of the stem.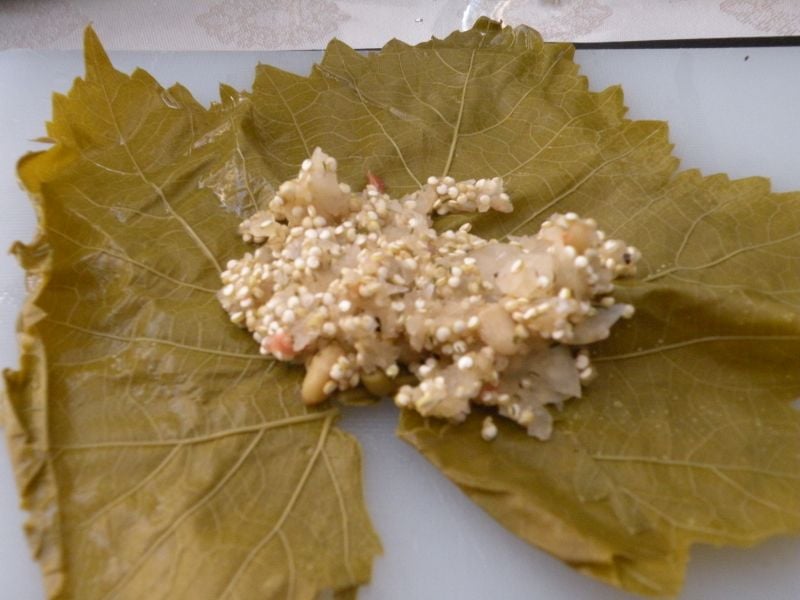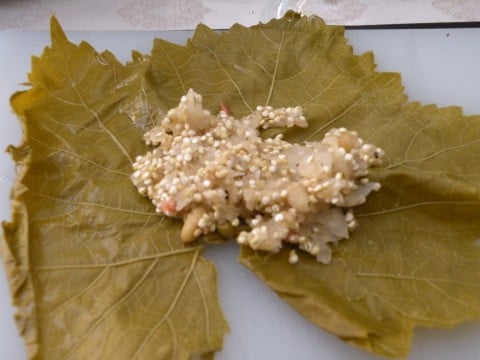 Place 1 teaspoon  to 1 1/2 teaspoon of filling in the leaf, vein side up.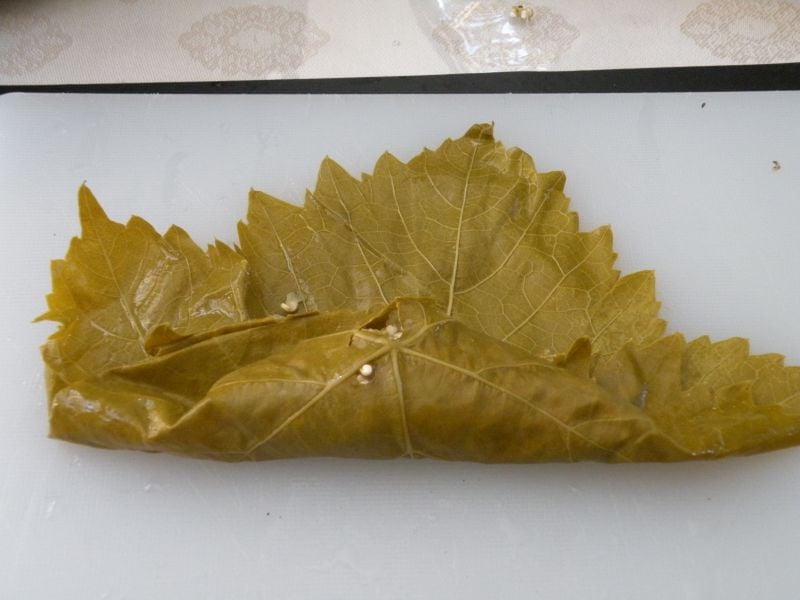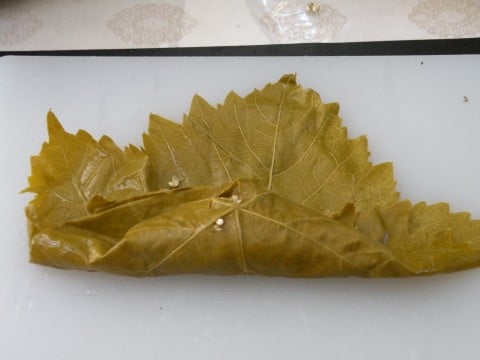 Roll the stem side up to the center, carefully tucking under the filling.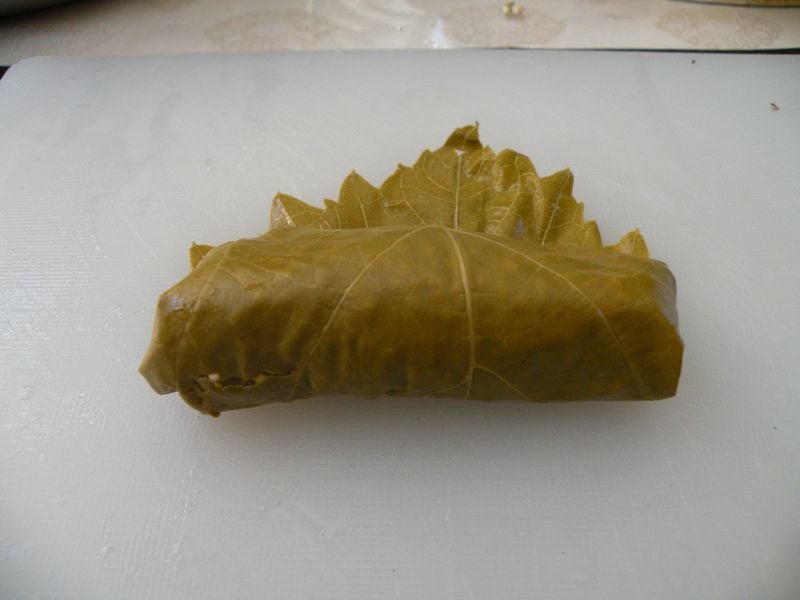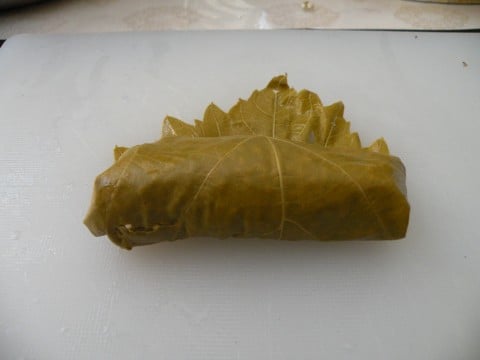 Fold in the sides, and continue to roll. Place seam side down in pan snugly. Continue with the recipe from the link above.
You may enjoy adding these stuffed recipes to your files:
Stuffed Green Peppers with Lamb
Stuffed Greek Tomatoes and Zucchini
Enjoy your dolmathes!
Mary
© 2010 – 2020, Mary Papoulias-Platis. All rights reserved.