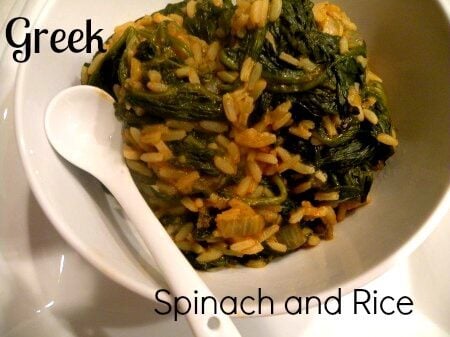 Many of you have requested the traditional Spinach and Rice dish often found in our Greek homes. We make this warm and nutritious meal in our home weekly, as a great meatless meal. For the rice, I use Uncle Bens converted long-grain rice. Made in one pot, and under 30 minutes you have a comforting dish for your family. Many times if I have greens in my garden, I will add kale,  swiss chard, or dandelion greens in addition to the spinach. You can also add fresh herbs such as basil, thyme, or oregano. If you prefer quinoa to rice you can follow the recipe below. Quinoa can be found online or at Melissa's  Produce.
For a different version of this dish you may want see my Spinach and Quinoa recipe .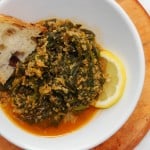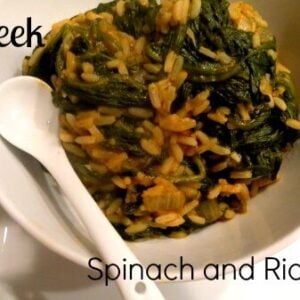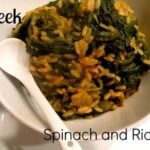 Greek Spinach and Rice -Spanakorizo
This quick dinner can be made in an hour for your family! I do buy fresh spinach for the added nutrients, frozen spinach or baby spinach does not work in this recipe. Serve alone or with fresh bread. If I have any additional greens in my garden, I often add kale, dandelions, mustard greens and swiss chard. This is a weekly meal in my home!
Ingredients
3

bunches

fresh spinach, washed ends trimmed

1

onion, chopped or 2 leeks, chopped

2

cups

water

1

cup

long-grained rice

1

chopped

fresh tomato, or 1/4 cup tomato sauce, or 2 tablespoon tomato paste

1

teaspoon

salt

1/4

teaspoon

pepper

2

tablespoons

extra virgin olive oil
Instructions
In a deep Dutch oven, add the olive oil and onions and cook until tender over medium heat.

Add the fresh spinach to the pot.

Sprinkle the uncooked rice on top.

Add 2 1/2 cups water, tomato or sauce, salt and pepper to the pot.

Bring the pot to a boil and reduce to a simmer and cook for 20 minutes or until the rice is cooked. You may need to add more water to prevent any browning on the bottom. Stir frequently.

Taste and adjust the seasoning. Serve with a squeeze of fresh lemon juice.
In a deep heavy skillet or Dutch oven, saute onions until soft, not browned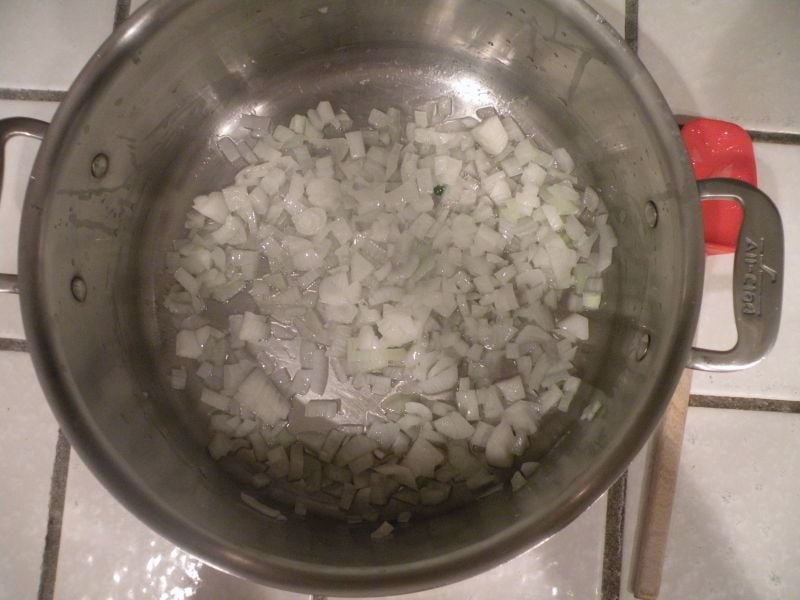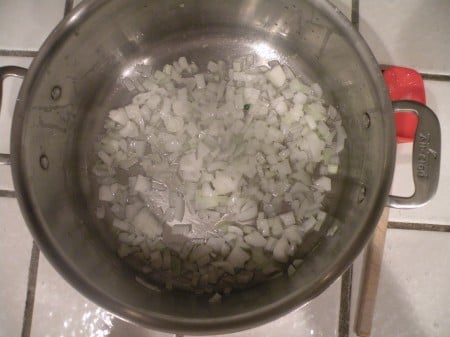 Add the spinach to a deep Dutch oven.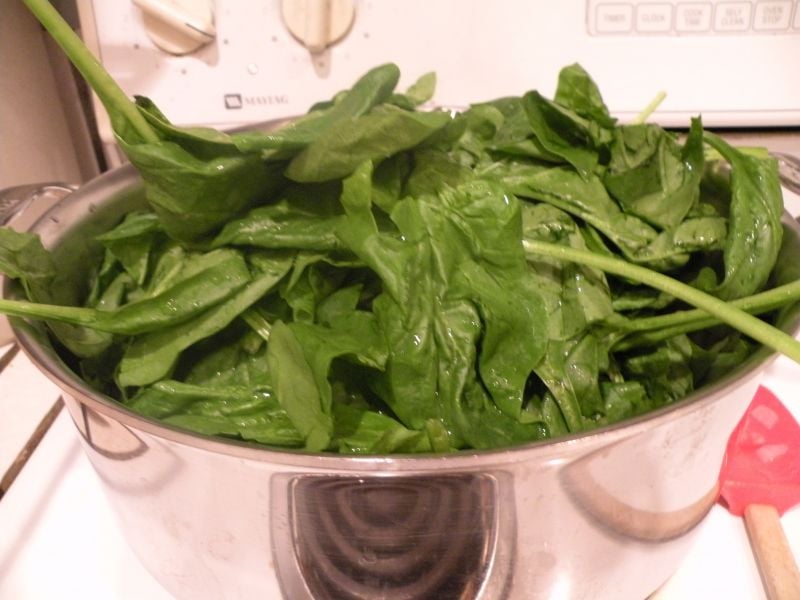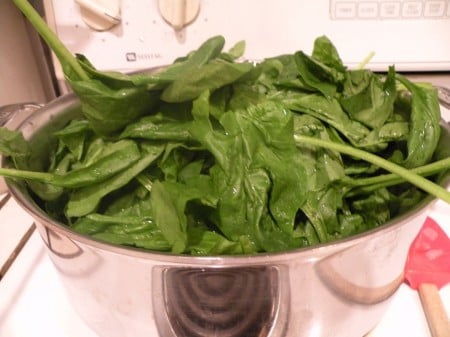 Sprinkle rice on top of spinach.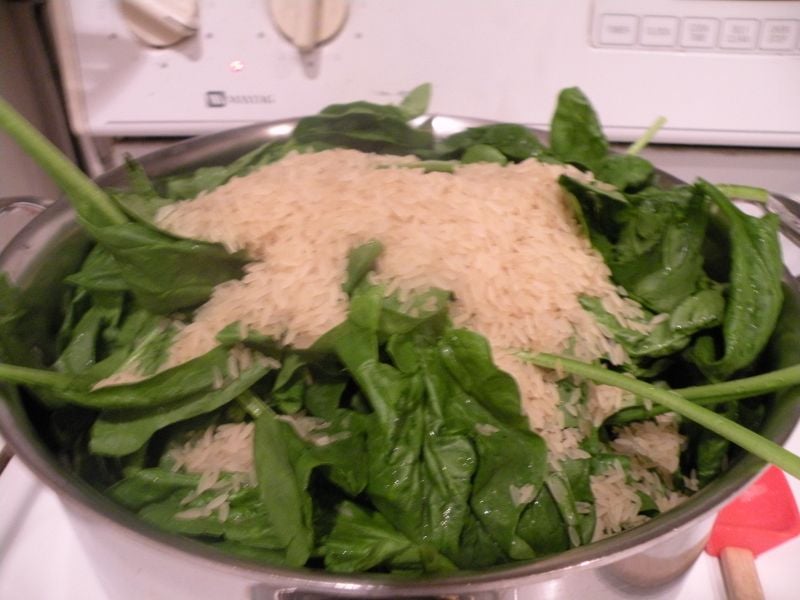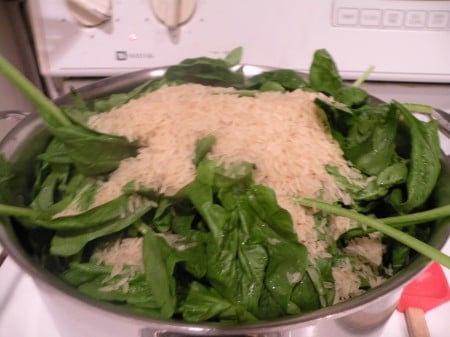 Add water, tomato sauce, salt and pepper.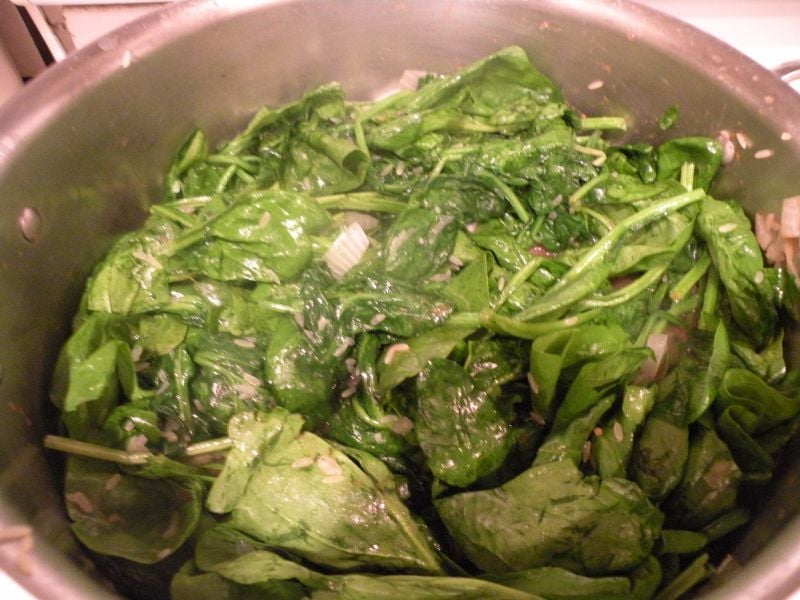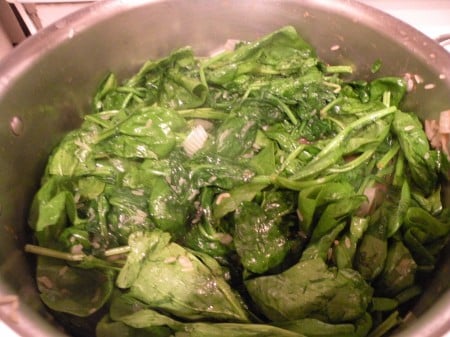 Cover and  reduce to a simmer, for about 20 minutes until rice is done.
Check often and stir until most of the juice is gone. You may need to add more water if needed.
Other spinach recipes you may enjoy on y blog:
Spanakopita – Greek Spinach and Pie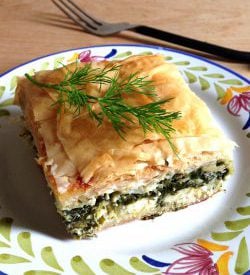 For more Greek recipes look for my category Simply Greek or Traditional Greek on my blog home page.
Enjoy are family recipe,
Mary 
© 2010 – 2022, Mary Papoulias-Platis. All rights reserved.