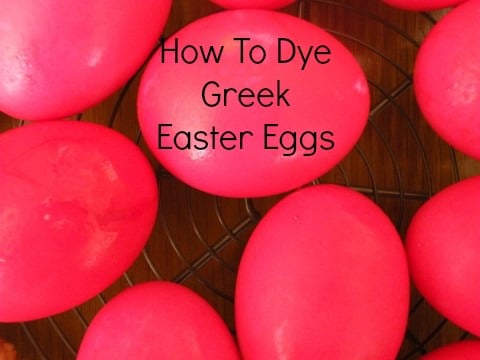 Greek Easter tradition is filled with wonderful Spring foods such as lamb, artichokes, fava beans, soups, and red eggs!  The egg denotes wealth, fertility of summer, and above all JOY. Symbolizing the resurrection of Christ, the eggs are brightly colored red. Traditionally, the eggs are colored on Holy Thursday. On Easter Sunday, the families hold their red-colored eggs with the pointed end outward, and greet each other with a hit, while saying " Christ Has Risen".
A simple recipe that is commonly used. But, look for directions on the back of package because they are different with each company.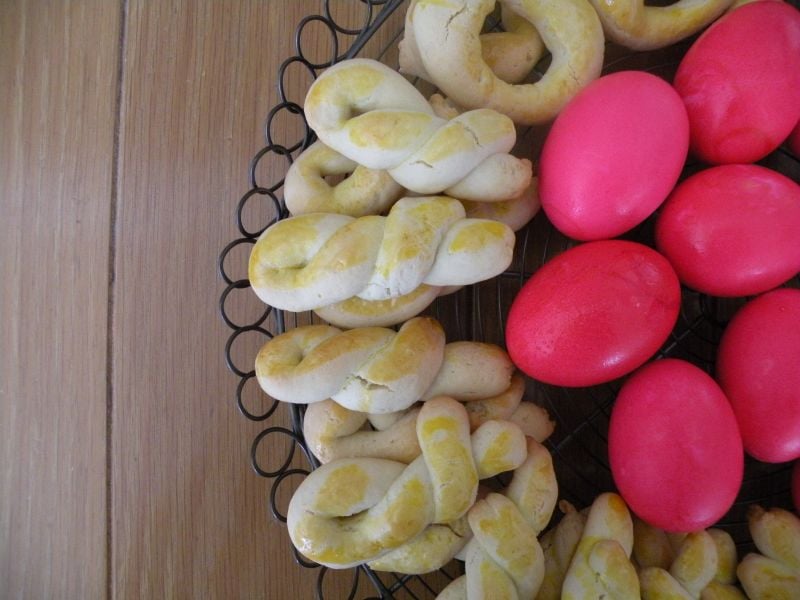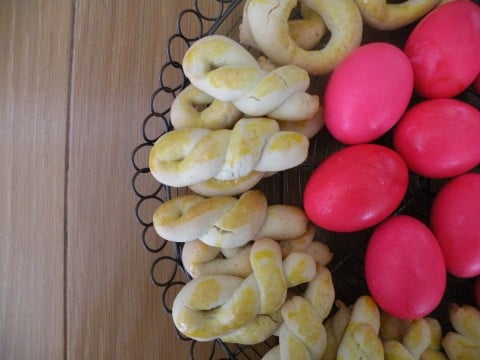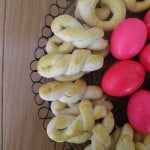 Eggstraordinary Greek Easter Eggs!
Every package has their own set of instructions, please follow the package directions.
Ingredients
50

eggs or according to package instructions

Greek Red Dye

1

cup

of vinegar

1/2

cup

oil
Instructions
For 50 eggs or Package Instructions (see note)
Wash eggs thoroughly.

Simmer for 10-15 minutes.

Once the eggs are boiled, leave them to room temperature.

Dilute dye in a cup of water.

Add dye and 1 cup of vinegar to the eggs.

Let them soak until a become deep red.

Remove and let them dry.

Using a paper towel add a little of the oil and rub the eggs gently until shiny. Being careful not to remove dye.
Recipe Notes
The Greek egg dye packages have various amounts of eggs to be used in the recipe.
You can use less amount of eggs to dye. Make the dye according to the instructions -you will just have extra dye left over.
Here are examples of the packages of red dye I have purchased.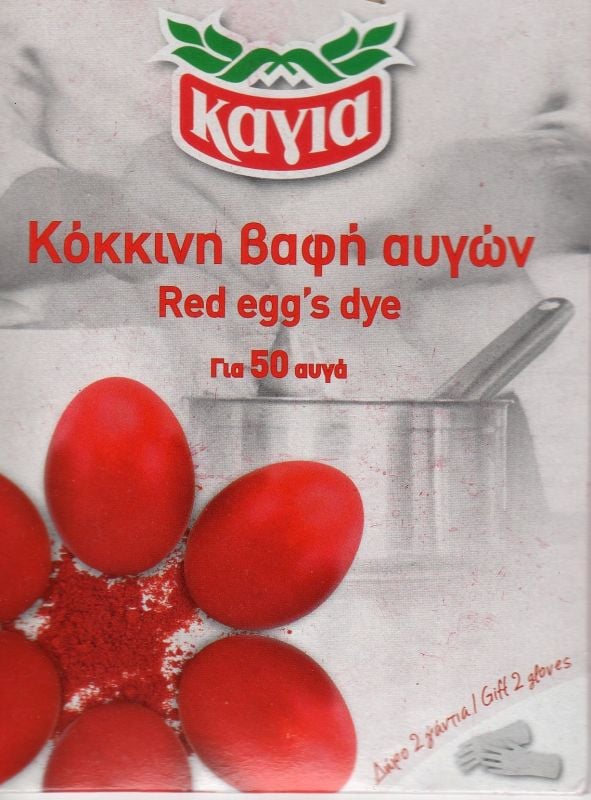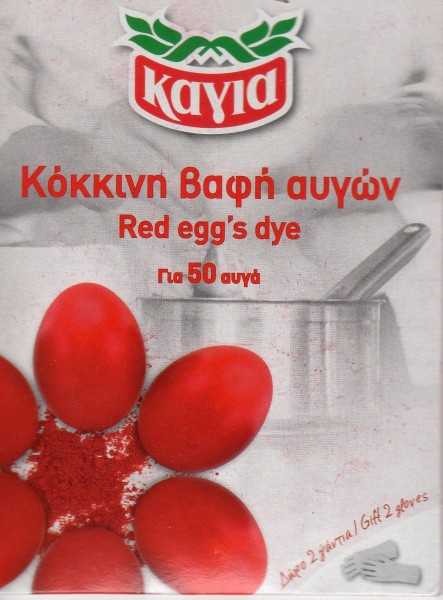 Look for these at your Greek markets or online.
You may also enjoy these other Easter recipes:
Enjoy Greek koulouria with your red-dyed eggs for the holidays.
Recipe for the Greek Easter Cookies can be found on my site.
Happy Easter and Kalo Pascha!
Mary 
© 2011 – 2023, Mary Papoulias-Platis. All rights reserved.