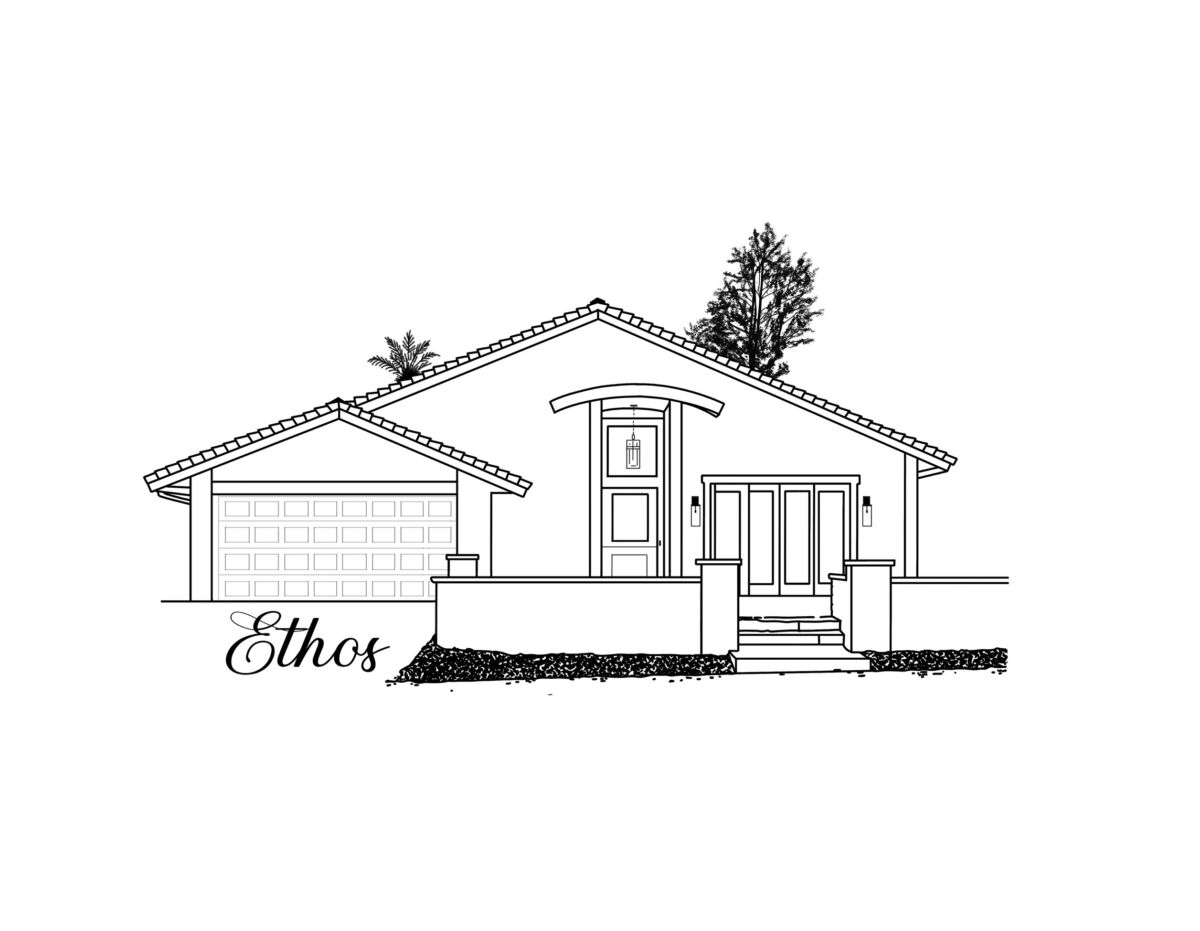 This month Ethos Culinary is kicking off with three events,  (ONLY 1 LEFT) bringing you together for a new education experience, conversation and hours of laughter. Our classes run for 2-3 hours, including recipes and a nice fresh lunch/dinner for you to all enjoy with old and new friends. You are more than welcome to introduce a friend to our new event space, have a date, celebrate a birthday or come alone to engage with us in a unique culinary experience. We are located in Carlsbad North County, San Diego. The exact address will be emailed to you at time of registration.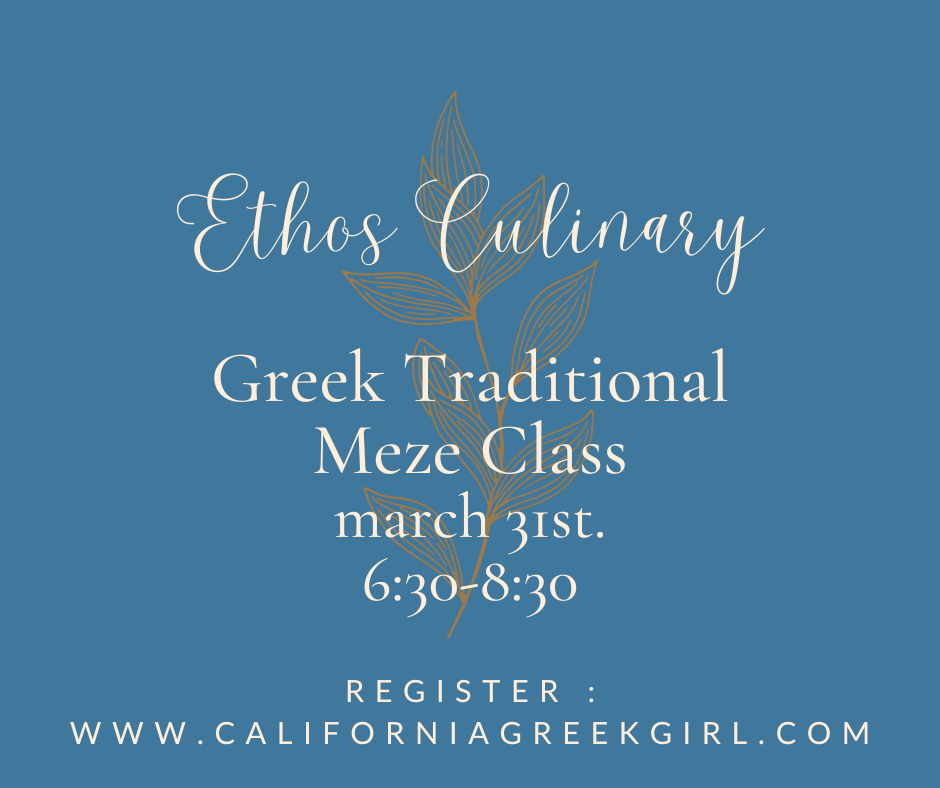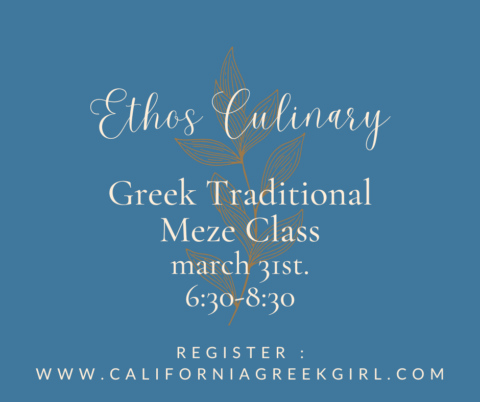 Springtime Greek Meze Table with Chef and Mary Papoulias-Platis.
I will be teaching my traditional and flavorful Greek Meze small plates, which are appetizer size bites, that are so popular in Greece today! These are fast and easy to prepare for your next celebration or holiday party. Serve them alone with drinks, or bring your Meze out early for your guests to enjoy before dinner. Greeks are known for their Meze Table, as they can be the meal in the Greek home! Come together at the table with these traditional Greek bites and let's break bread together!
Menu
Artichoke Basil Feta Spread
Shrimp Scorpio
Tomato Fritters with Garlic Sauce
Yellow Split Peas Spread
Roasted Peppers with EVOO
Herbal Lamb Meatballs
Served with Greek Wines
$125.00 per person.
We are offering three classes, please take the time to read and select your event, and pay below through Paypal, or email me for more information or payment at ethosculinary@gmail.com. I also accept Zelle, Square or a personal check made out to Ethos Culinary. We ask you pay in advance, and cancel if necessary within 5 days prior to the class date. Reservations only. Address will be handed out once we receive your reservation.
I'll see you in class, 
Chef Mary 

© 2023, Mary Papoulias-Platis. All rights reserved.