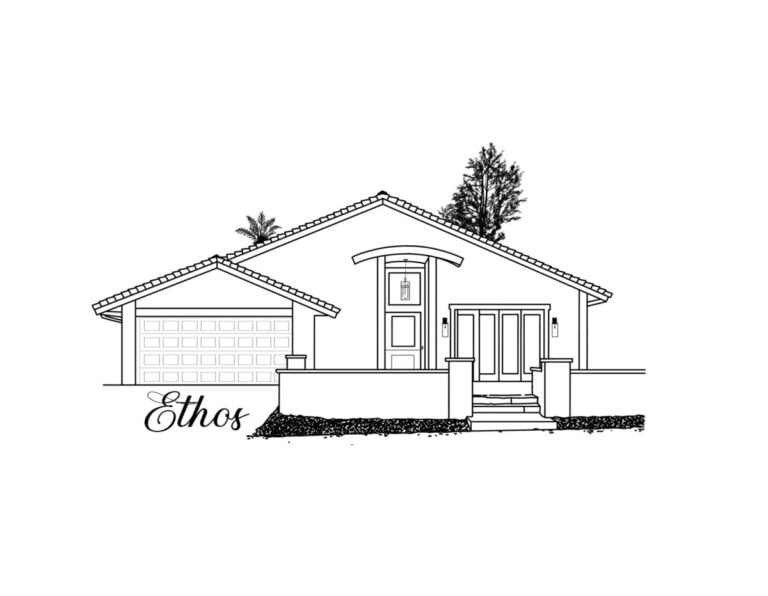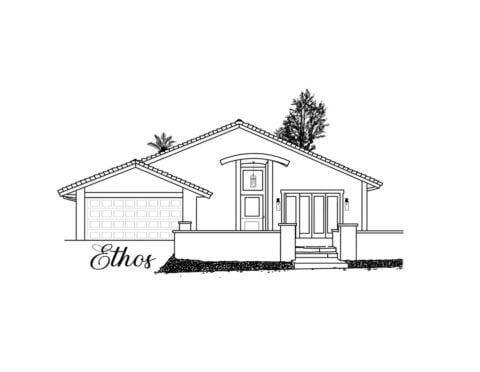 Explore the World of Greek Olive Oil with Ela!
July 28th 6:30-8:30
Dinner, Olive Oil Tasting, Cooking Demo, and Dinner
Join us for an unforgettable evening of culinary delight at Etho's Culinary. Indulge in a unique dining experience with Brothers Jason and Michael Lakis, owners of Ela! extra virgin olive oil from Crete. Experience an olive oil tasting, a cooking demo, and a delectable dinner, as we learn more about the story behind their product. Prepare your taste buds for an extraordinary journey as we showcase a delectable menu using olive oil curated by Chef Mary Platis. From a tantalizing appetizer to mouthwatering main course and a divine dessert, this event promises to be a feast for the senses.
Don't miss this opportunity to savor the culinary creations of these esteemed guests. Book your spot now and get ready to embark on a gastronomic adventure like no other! OPA!
Menu: 
Poached Wild Salmon Fillet in Ela! Olive Oil
Marinated Summer Vegetables in Olive Oil
Roasted Local Vegetables in Greek Herbs
Ouzo Olive Oil Ice Cream with Olive Oil Biscotti
Buy your tickets Below:
Tickets Available on Eventbrite at Ethos Culinary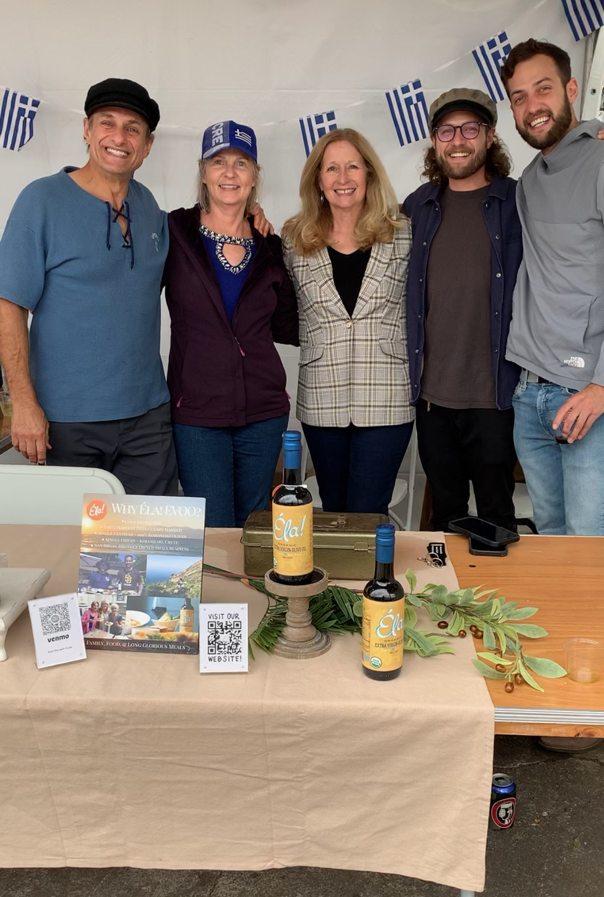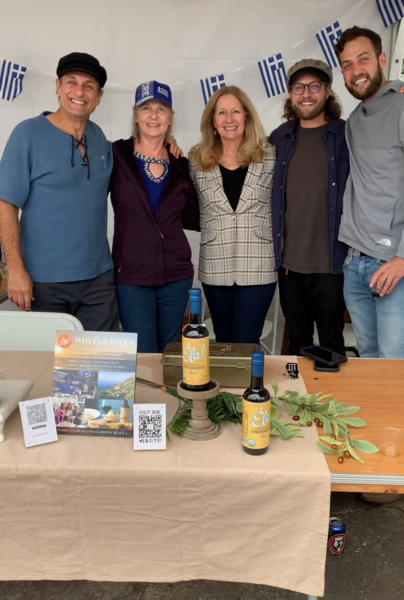 One of my favorite ways to use Ela! For more information visit Ela! Olive Oil.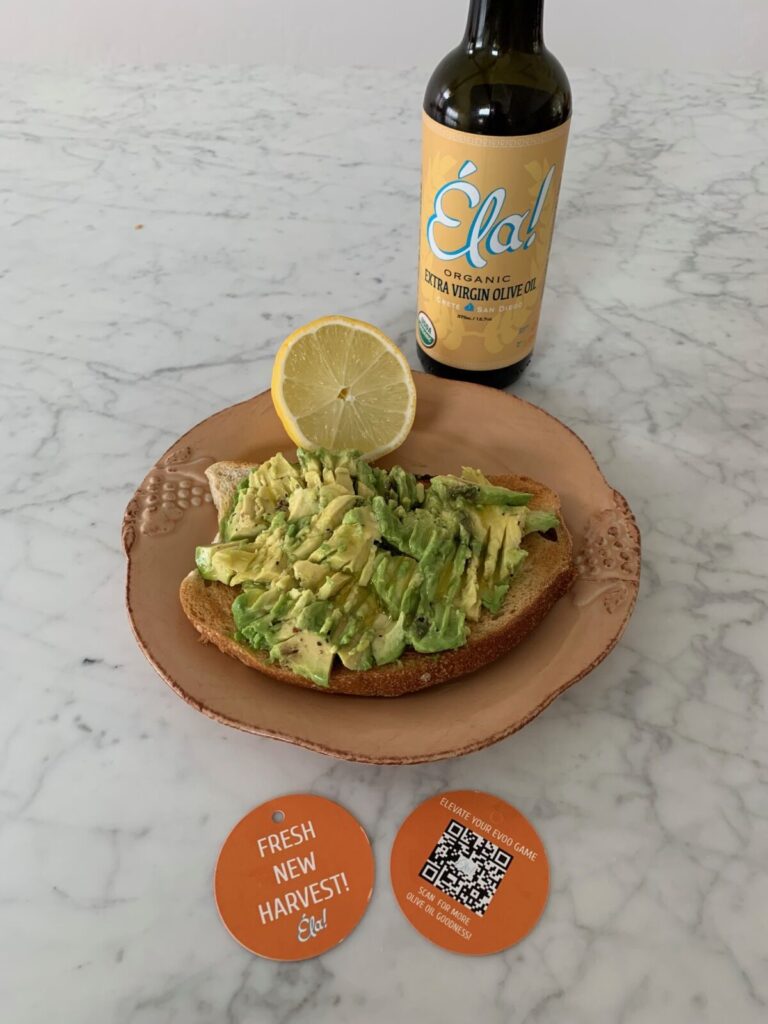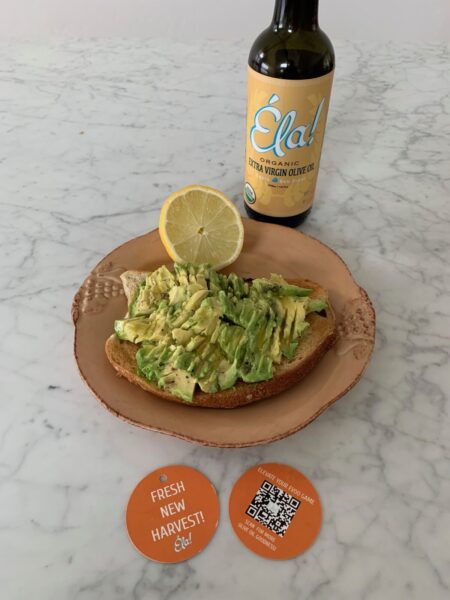 My signed cookbook will be available for purchase the night of the event.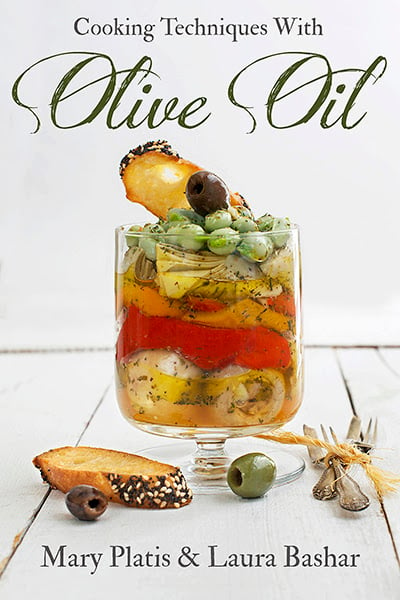 See you soon at Ethos,
Chef Mary 
A sneak peak into our August Classes at Ethos Culinary.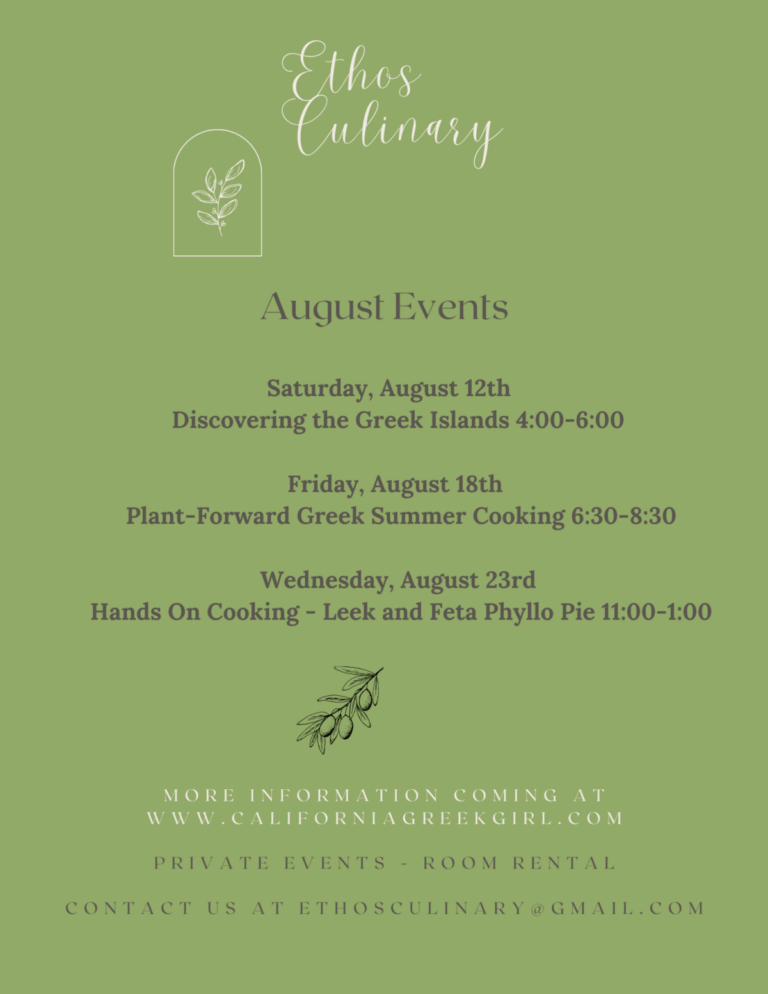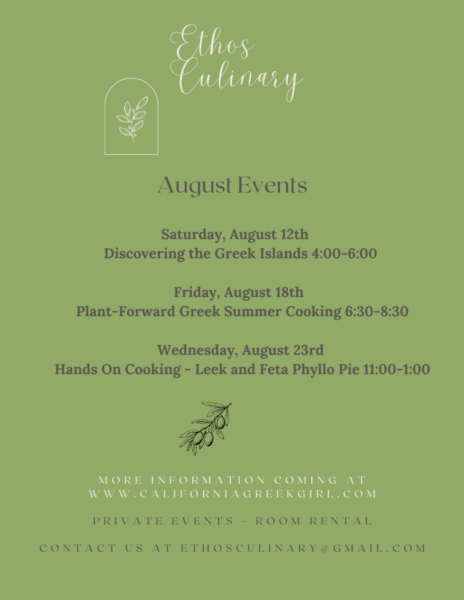 More information will be out for saving yourself a seat!
Mary
© 2023, Mary Papoulias-Platis. All rights reserved.