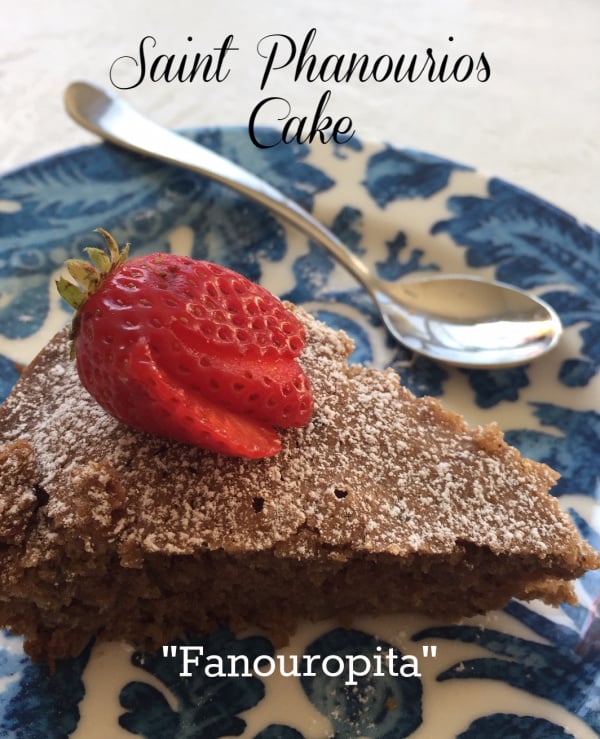 Have you lost an item, and just can't find it?
Turn to Saint Phanourios, the finder of lost articles. Traditionally, Fanouropita is cake is baked on August 27th., in which the baker makes a wish for good fortune. When an item is lost, the cake is baked to ask all saints for help in finding it. The items lost can be a missing piece of jewelry to good health and happiness.
My sister-in -law insisted I make this Fanouropita cake for you, to help carry on the tradition of baking.
I do know as I traveled Greece, baking is a very important custom for several Greek holidays. I attended a special service in Tripoli one Sunday, and the women brought beautifully decorated breads to have them blessed by the priest. Oh, I wish I had taken a picture! But, I nearly got kicked out of the church that day for sitting up front.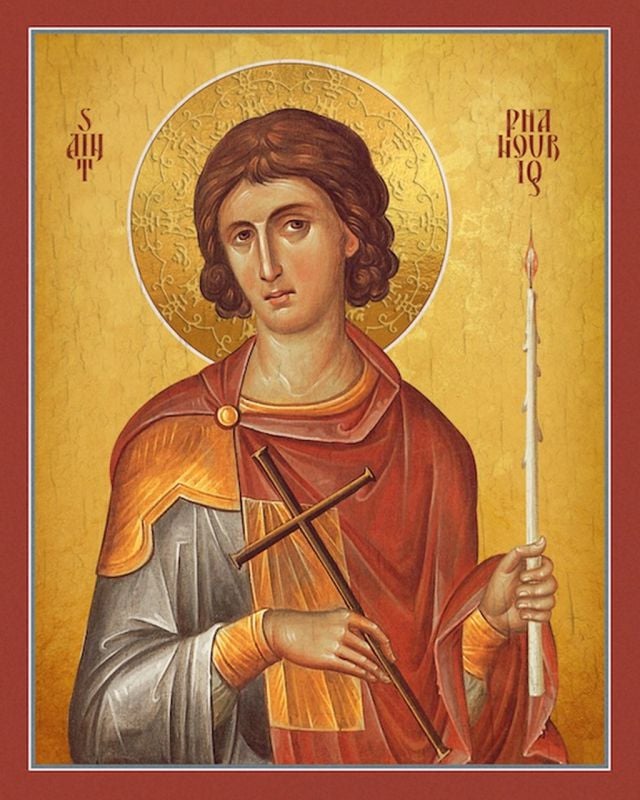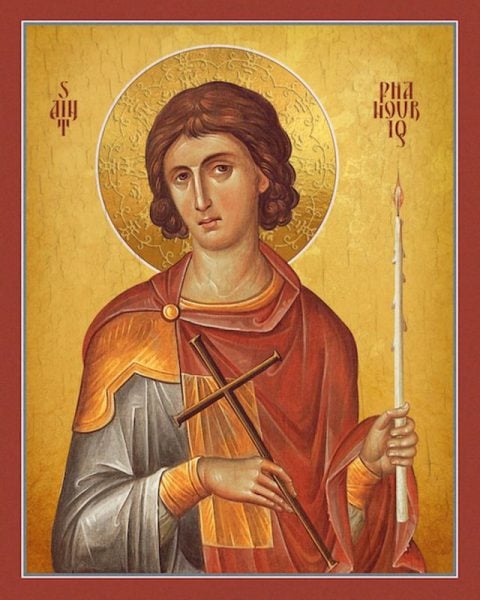 Here, I've made you the traditional recipe.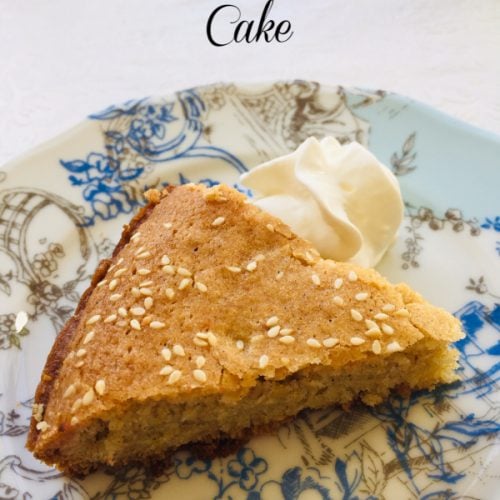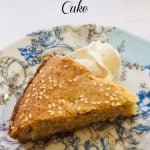 Fanouropita - Saint Phanourios Cake
This cake is baked in hoping to find a lost item in the Greek Tradition.
Ingredients
1 1/4

cups

olive oil

2 1/2

cups

sugar

1 1/4

cups

warm water

1/2

cup

orange juice

1

orange

grated rind

1/2

teaspoon

ground cloves

1/2

teaspoon

ground cinnamon

3

teaspoons

baking powder

4-5 1/2

cups

flour

1/2

cup

chopped walnuts

1/4

cup

sesame seeds (optional) or dust with powdered sugar when cooled
Chocolate Cake
2

teaspoons

good-quality chocolate powder

1

teaspoon

instant coffee granules

powdered sugar
Instructions
Combine 4 cups of flour with the baking powder and spices and set aside. For the chocolate cake: add the powdered chocolate and instant coffee granules.

Beat together the oil and sugar until blended. Add the water, orange rind, orange juice and walnuts and continue to blend.

Next, blend in the dry ingredients until smooth. If too thin, add more flour until thickened.

Pour batter into a buttered 10x14 inch pan, or two 8 or 9-inch pans, sprinkle with sesame seeds (optional) and bake at 350 degrees for 45-50 minutes. For the chocolate cake, let it cool and dust with powdered sugar.
This cake is made with pantry ingredients, which most cakes are in the Greek home.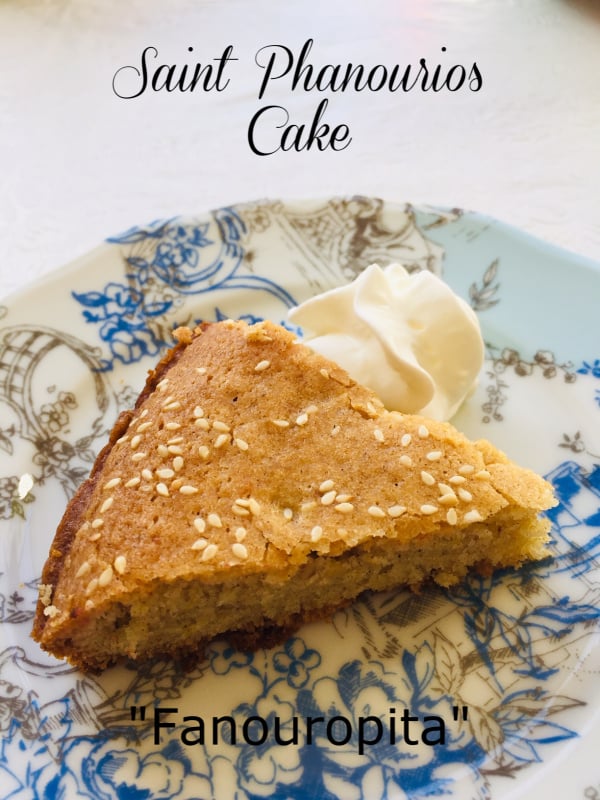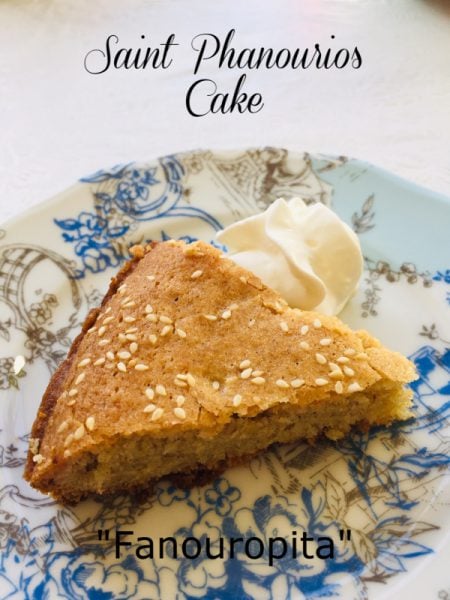 But as you know I love updating a recipe to fit in with my California twist, that I often give to my Greek recipes.
The strawberry fields in our area are still producing colorful sweet berries. All I did here is add chocolate and coffee to the original recipe to give it more of a punch! (the measurements are above in the recipe).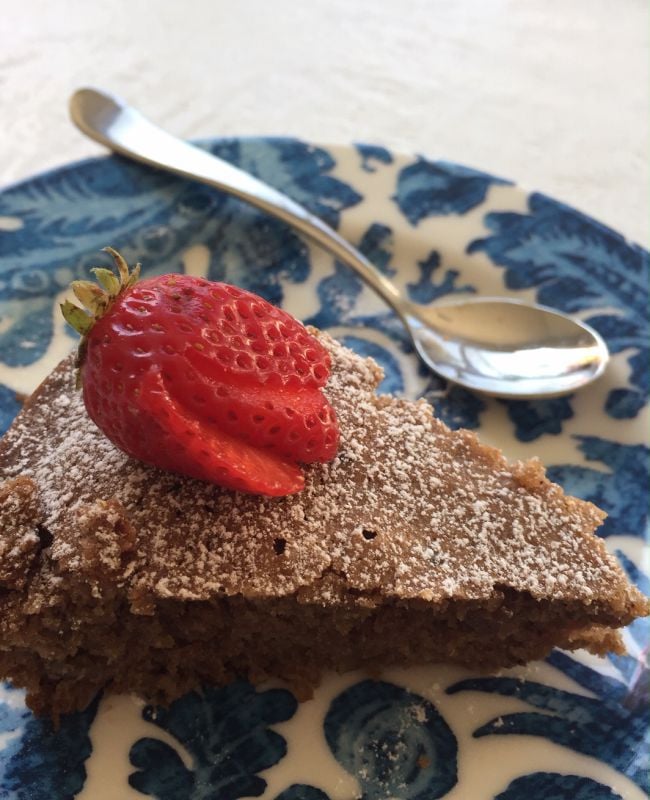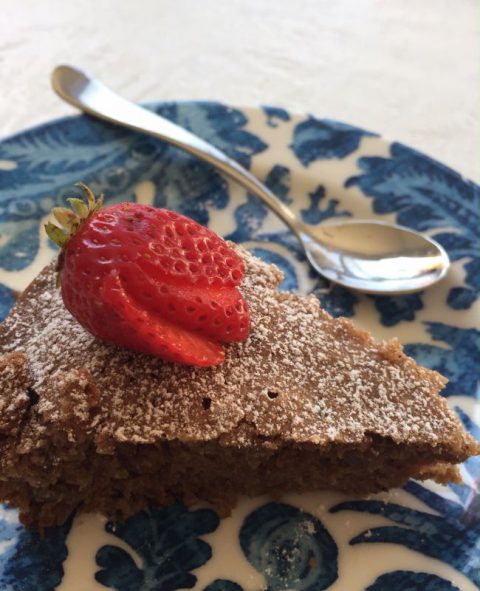 During the baking of the cake, say a prayer for Saint Phanourios' help and for the soul of his mother, a troubled woman.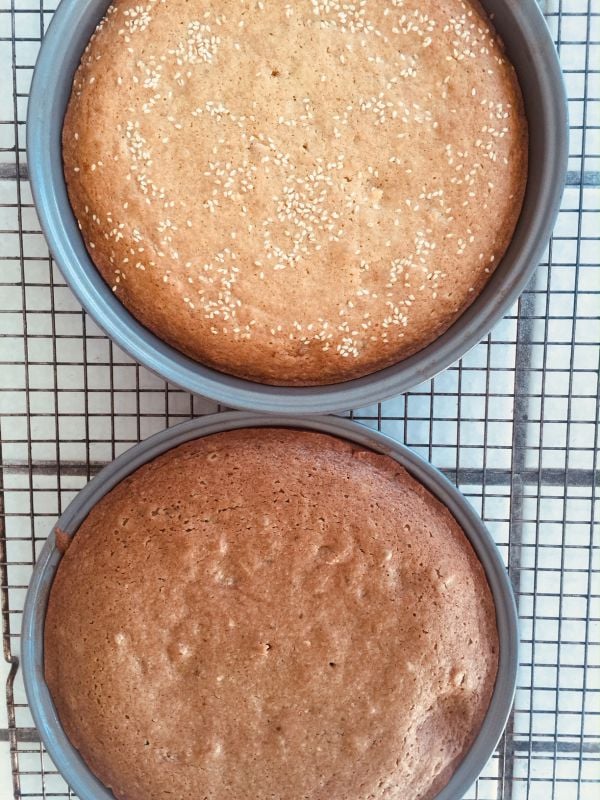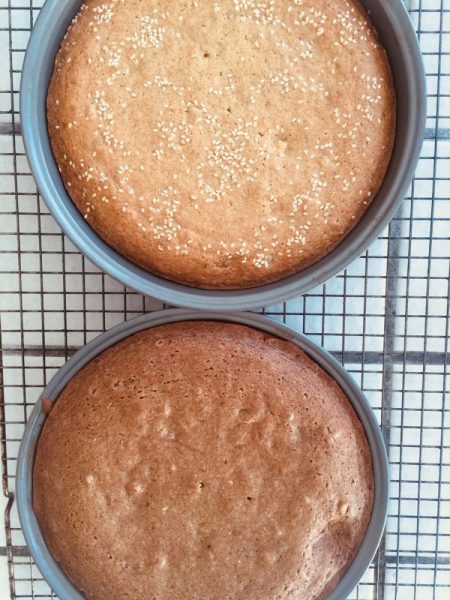 Share the cake with seven or more people, but do not reveal what you are trying to find.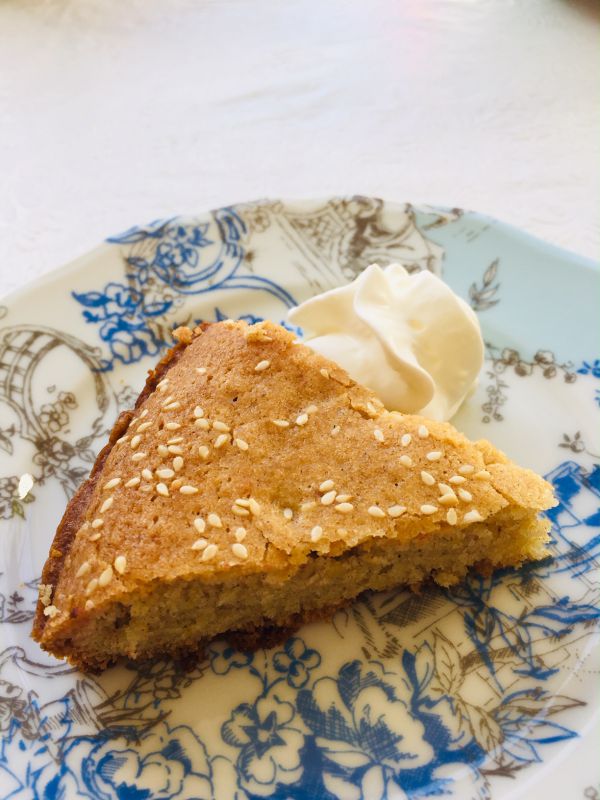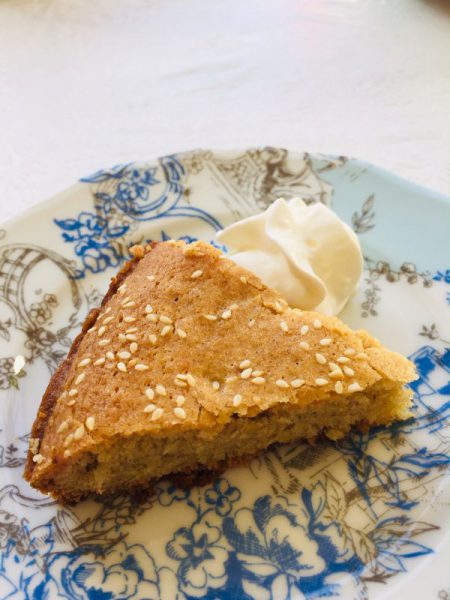 Sesame seeds are often used to top breads and cakes in the Greek cuisine. Greek cakes are traditionally not too sweet, and are often served for breakfast or as an afternoon treat.
You may also like my Vasilopita Cake, baked for New Year's Eve.
Mike, have you found your keys yet?
Love to All, Mary
© 2019, Mary Papoulias-Platis. All rights reserved.