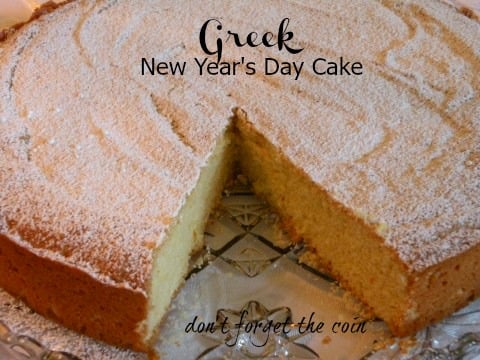 Happy New Year! My aunt Liza made this delightful light cake for her Greek New Year's Day celebration every year! With an orange peel scent and a dusting of powder sugar this cake is irresistible! Many cultures have a special cake with a small prize piece or gift of some kind. We place a coin,  may it be a small token or a gold piece, this symbolizes good luck throughout the year!
You may also enjoy the Greek New Year Bread version of this traditional baked good for the holidays.  It's my mother-in-laws New Year's Eve bread recipe , which takes hours to make and bake , but it makes four to five loaves to pass out to your family members. It also has the coin added to the dough and the added date on the bread for your celebration.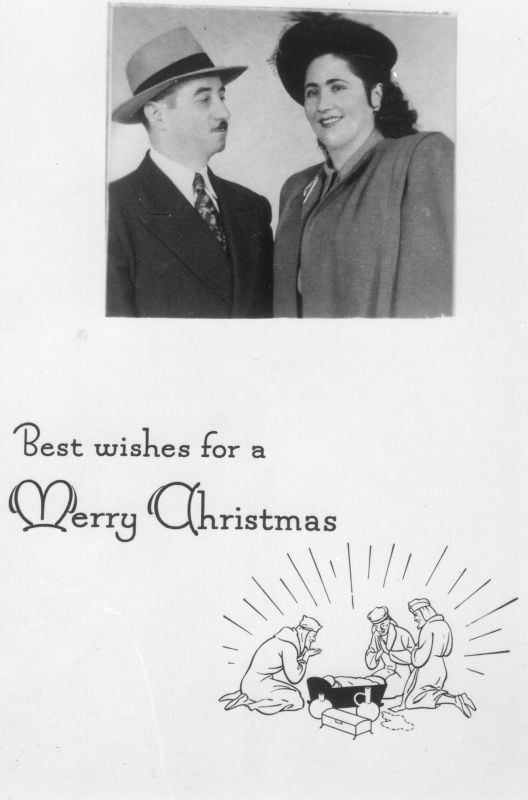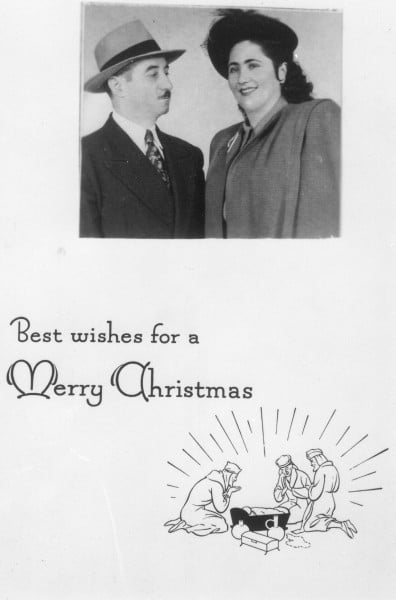 Vasilopita New Year's Day Cake
Using pantry staples this Greek New Year's bread is buttery delicious - and don't forget to place the coin inside for the traditional good-luck coin.
Author:
Mary Papoulias-Platis
Recipe type:
New Year's Bread
Ingredients
½ pound butter, melted
2 cups sugar
6 teaspoons baking powder
4 cups flour
3 eggs
Zest of 1 orange
½ cup milk
Instructions
Butter the bottom and sides of a 12x3 - inch round cake pan.
( Wilton makes a round cake pan )
Preheat oven to 350 degrees.
Melt the butter and beat on medium high with the mixer until light in color. Set aside.
Beat eggs until light in color for about 3-4 minutes .
Add sugar and continuing beating until fluffy another 3-4 minutes..
On medium low speed add milk, baking powder, orange zest to eggs.
On low speed add flour and cooled butter alternately to batter.
Do not over beat.
Place wrapped coin in the bottom of the pan. (I wrap my coin with wax paper)
Pour batter into baking pan.
Bake in the oven at 350 degrees, for 30 -35 minutes until lightly brown.
Test with a toothpick for doneness.
Let cool.
Place cooking rack or plate on top and flip over. Flip once more so top is face up.
Sprinkle with powdered sugar and serve.
Notes
If you change the size of the pan, add more time if the pan is smaller than in the recipe. Or less time if the pan is larger. Use a toothpick to help determine if it's done.
The coin is optional, but traditional for New Year's.
Don't forget to wrap the coin it in wax paper or parchment paper before adding it to the baking pan.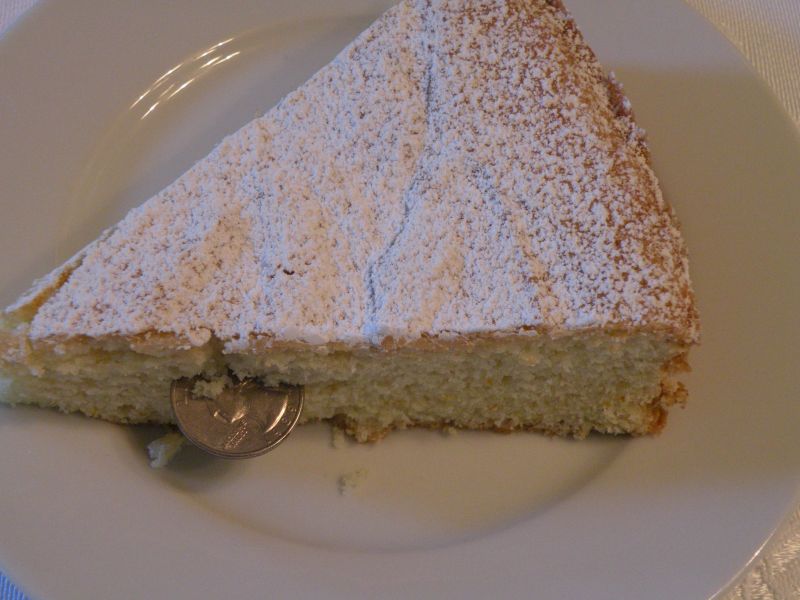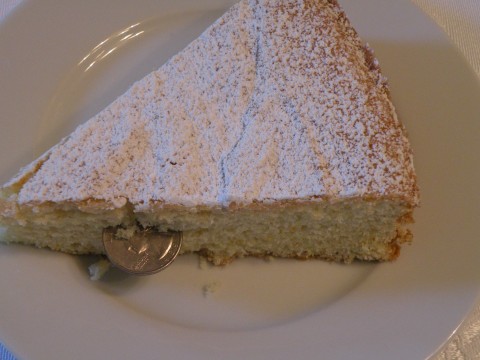 I just love showing our original family recipe.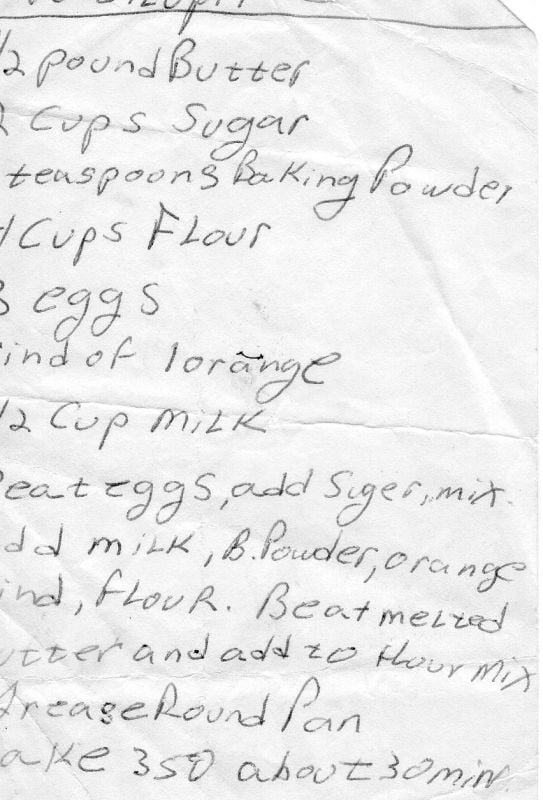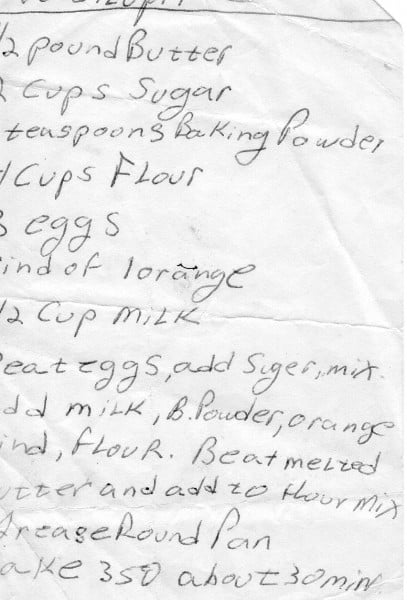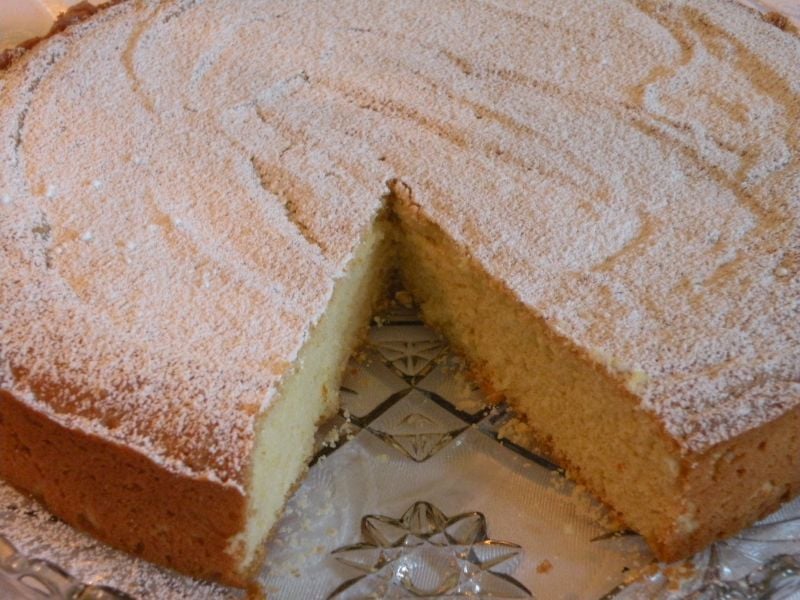 And don't forget the coin! It happened to me many times…yikes!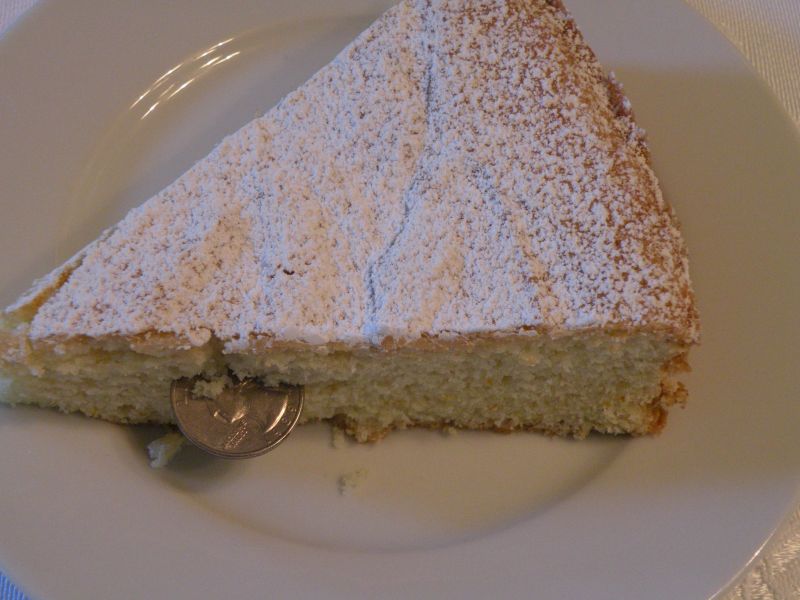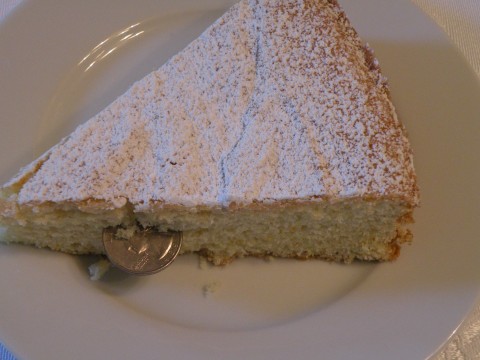 Happy New Year to you and your Family!
Mary 
© 2010 – 2020, Mary Papoulias-Platis. All rights reserved.