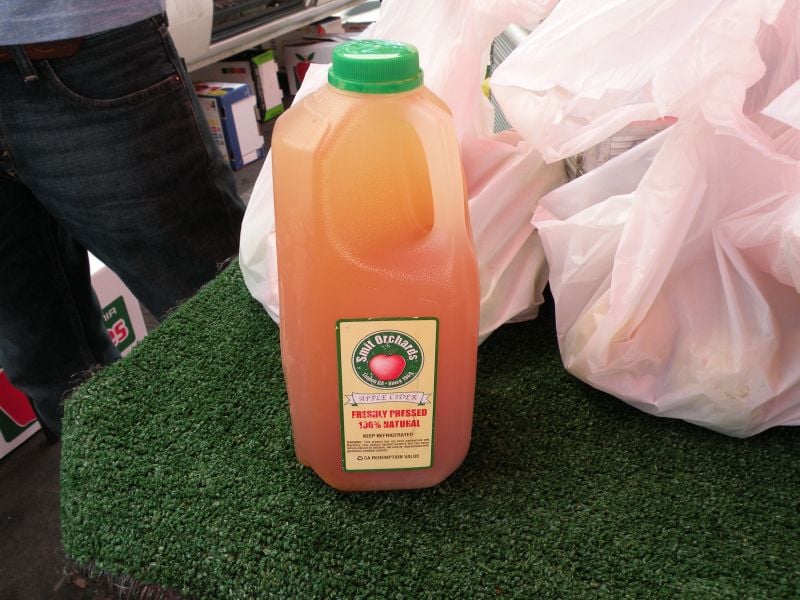 I'm here at the farmer's market in Oceanside visiting my favorite fruit booth, the Smits. If you need apples or fall fruit for your special menu this is the place.  Throughout the county at local farmer's markets you will find Smit Orchards. Smit Organic Orchards is located in Linden, California, and are family-owned and operated. They are locally involved in many of our Farmer's Markets in the area. I visit them weekly for their amazing selection of organic fruits and juices. These pictures are from the Oceanside farmers market which is along the coast in San Diego.
Autumn is upon us and I recently caught up with them at the Oceanside Farmer's Market for a fresh batch of organic apples. After a short talk with Matthew McCreight, he suggested I select a mix of two different apples which will enhance my strudel with a deeper apple flavor. I chose green Granny Smiths and red sweet Pacific Galas, for my apple strudel.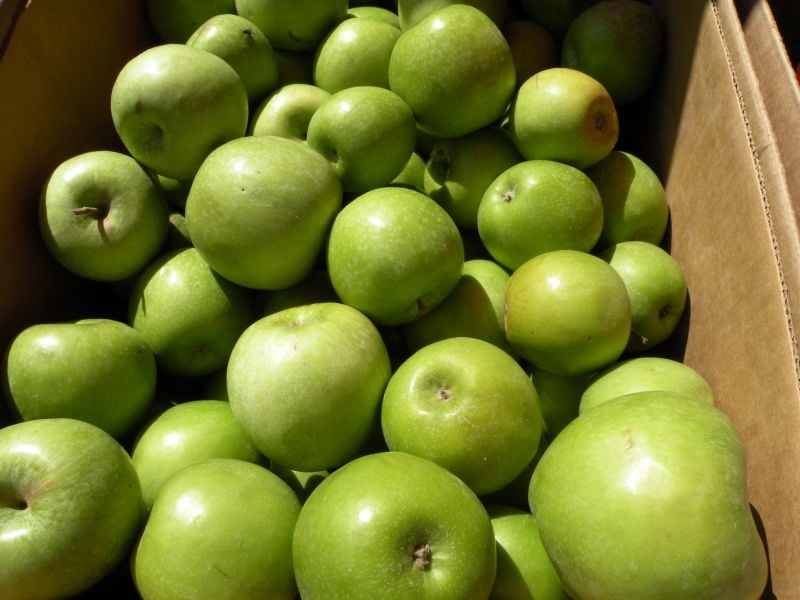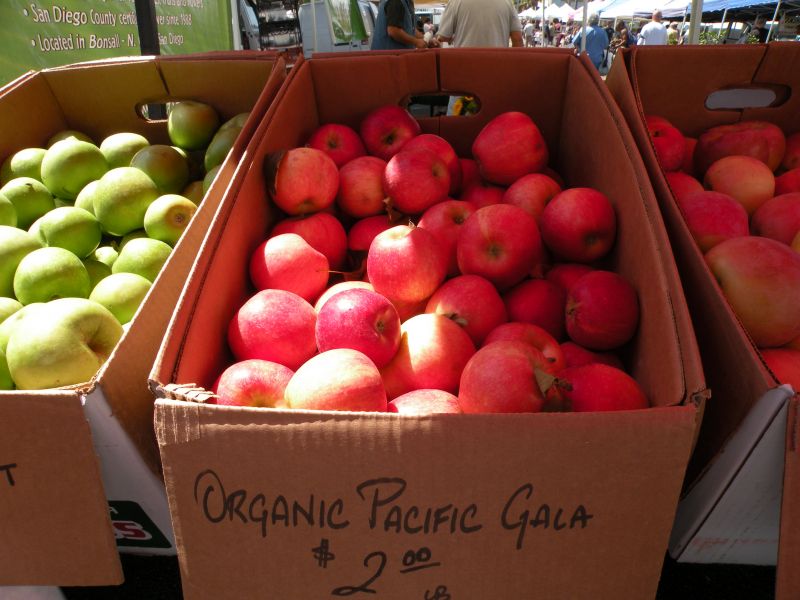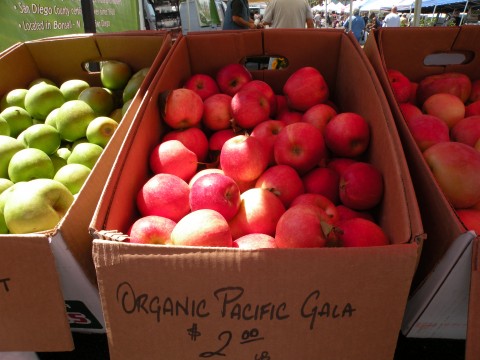 Along with fruit,  I always pick up a bottle of their incredible fresh juices. During this stop I bought their Freshly Pressed Apple Cider.  Their cider is unpasterized with a lovely Autumn scent and warm spicy fruity taste. They also offer small to-go bottles of various flavors for your quick trip around the market.  Make this your weekly stop, say hello to Matthew, and allow him to help you select the best he has to offer in fresh organic fruits.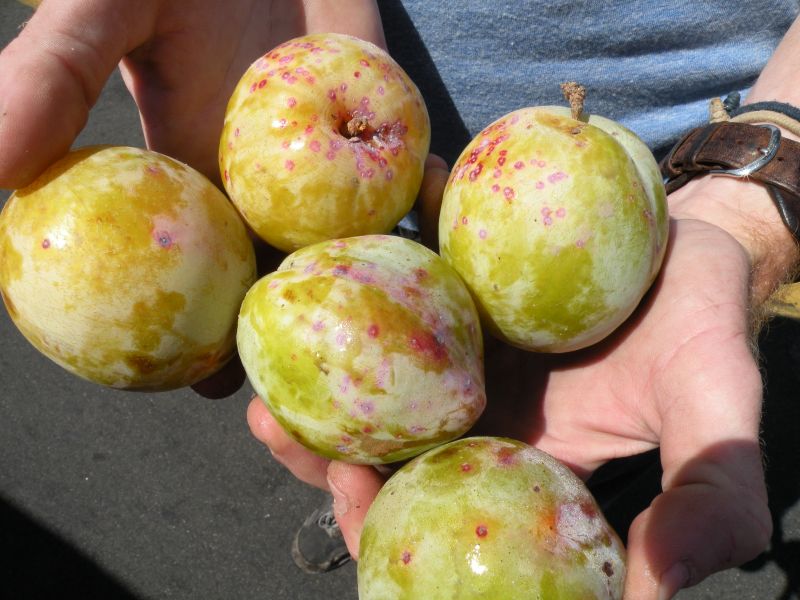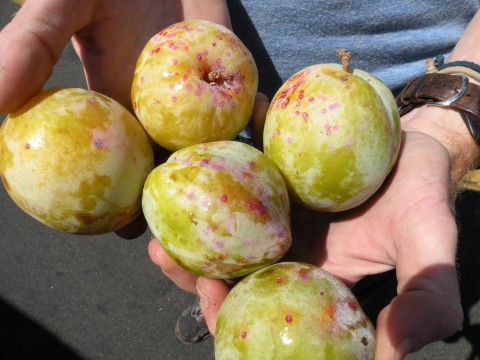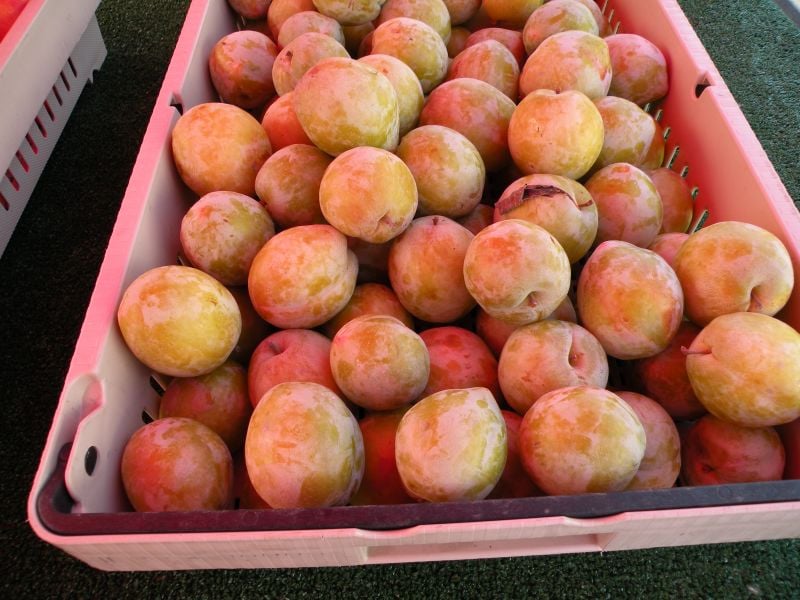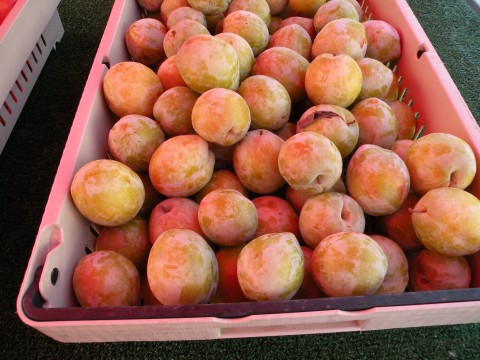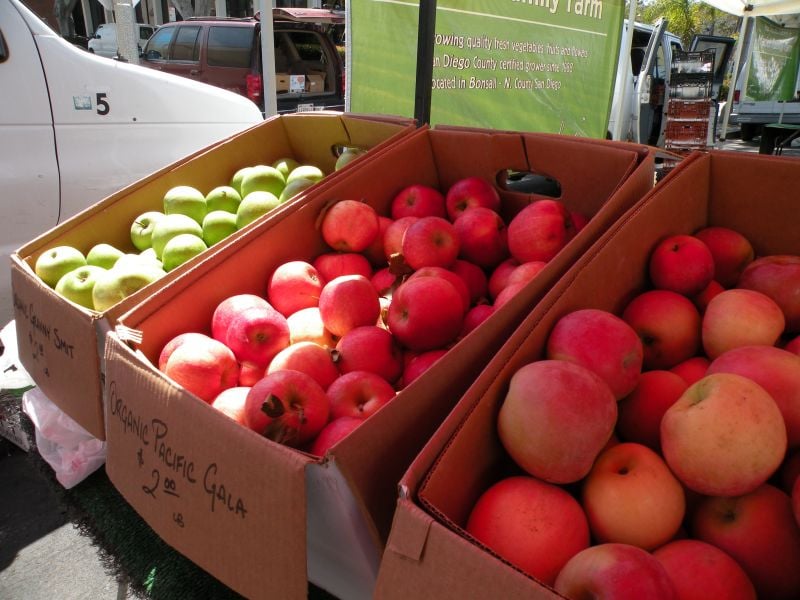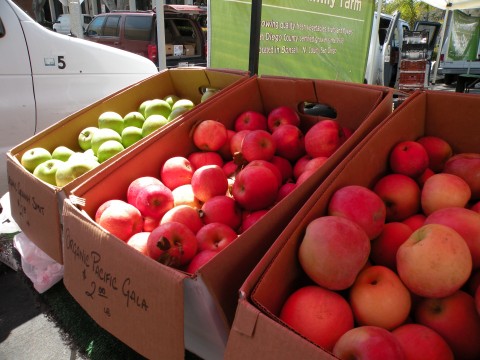 To find your local farmer's markets and/or  Smit Orchards at the Oceanside farmer's market look for details here at the San Diego Farm Bureau.
They also can be found at their blog and on Twitter.
© 2010 – 2017, Mary Papoulias-Platis. All rights reserved.