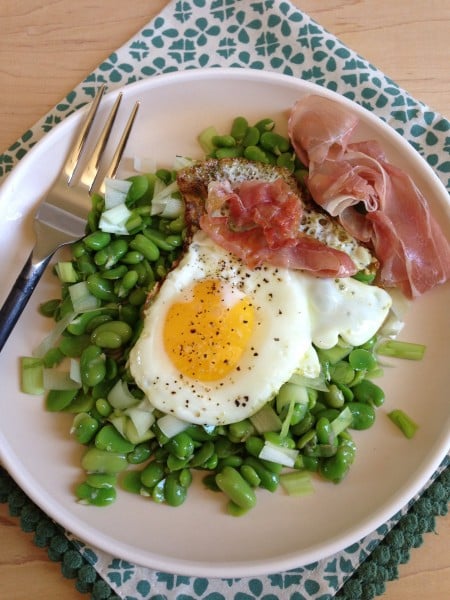 Perhaps you have never seen or eaten fava beans (also called  broad) let alone have had them for breakfast. Fava Beans are a staple in the Greek Diet, and grown in most family gardens.  I've chosen breakfast today, simply because I had a bumper crop this year and have them ready in the refrigerator. Other ingredients can be added such as a fresh tomato, peppers, green onions or celery can be added to this recipe. They can be found at your local farmer's market from March through June. If you cannot find fresh fava beans head over to Melissa's Produce. You can't beat the health benefits of the fava bean. They are incredibly nutritious and an excellent source of soluble fiber, protein, folate, manganese, copper and several other micronutrients. So, try them, in your next soup, stew, or vegetable dishes. Below I listed more recipes to for them on my blog.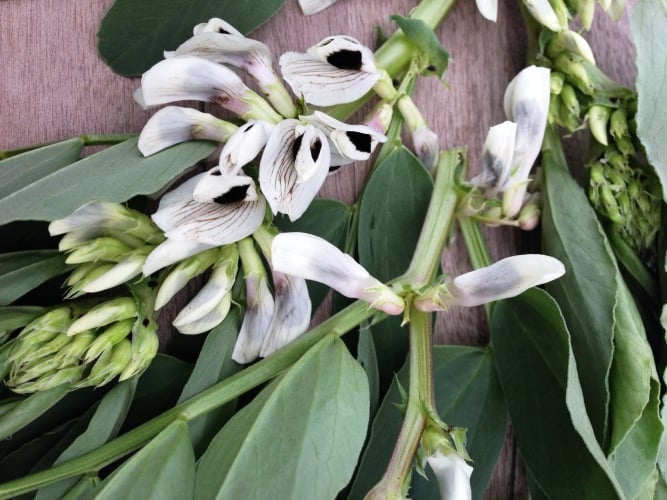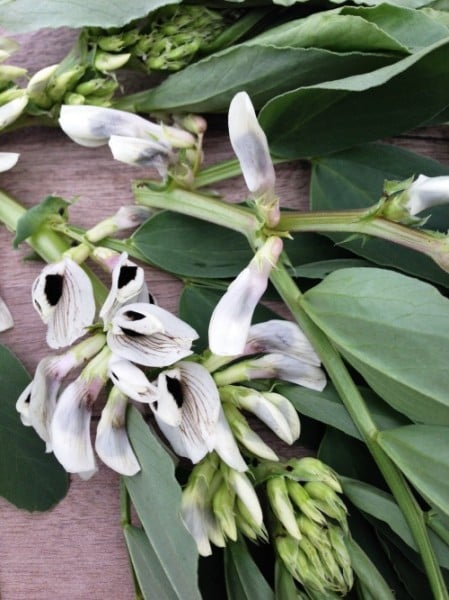 This is my garden picture of the blossom with it's black and white makings!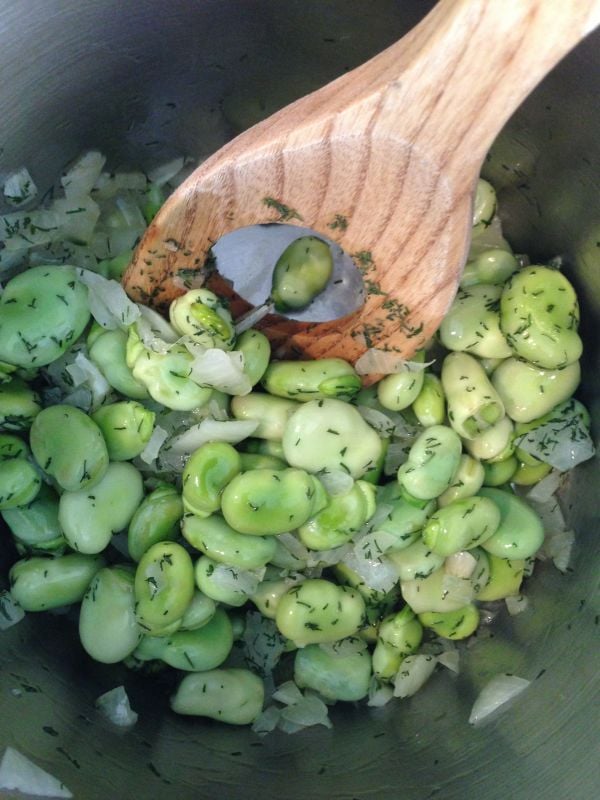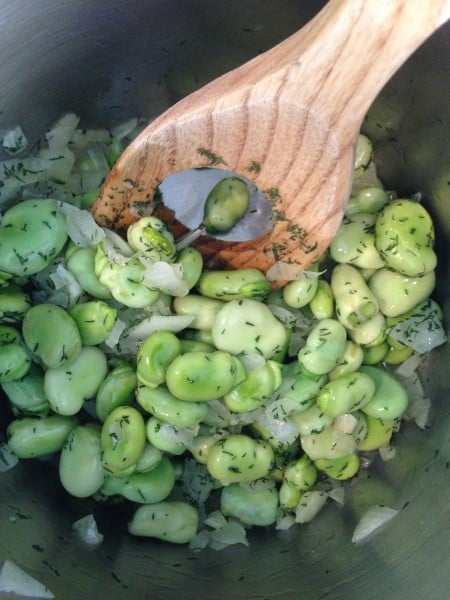 Check out the bright green color you can add to your dishes.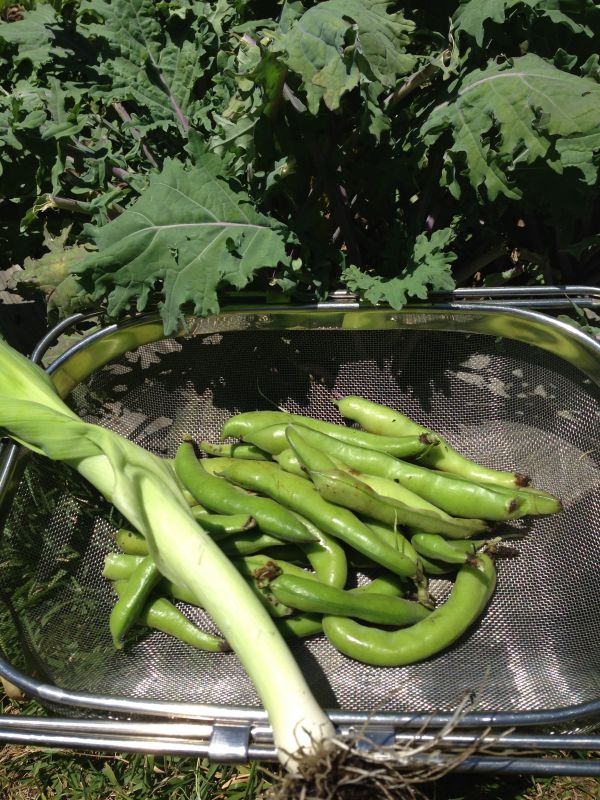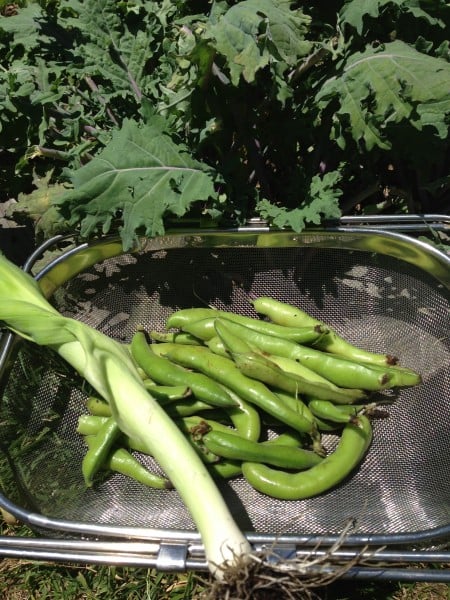 Fresh from my garden, and ready to eat!
Peel or Not to Peel:
If you have large tough beans, peel the outer layer of each bean. Young beans do not need to be peeled, for the outer skin is not tough. You can also use frozen in this recipe. Defrost them in warm water before adding them to the recipe.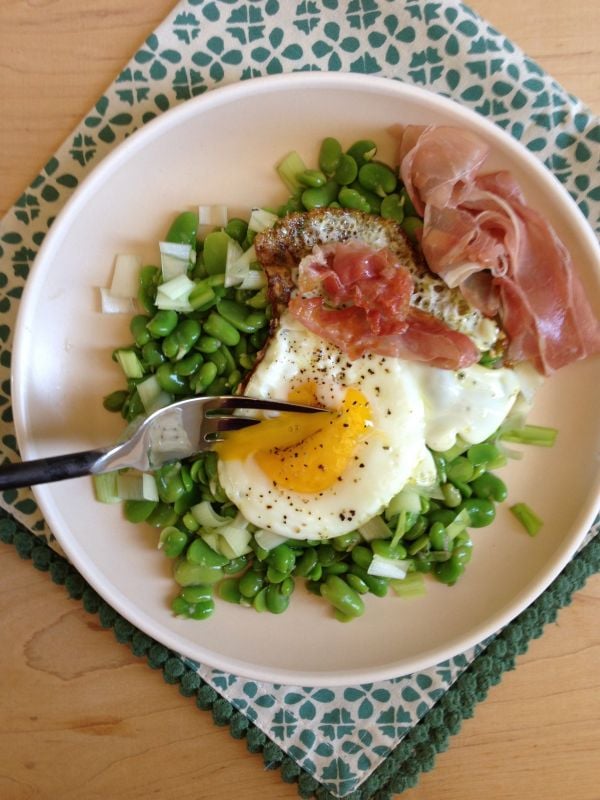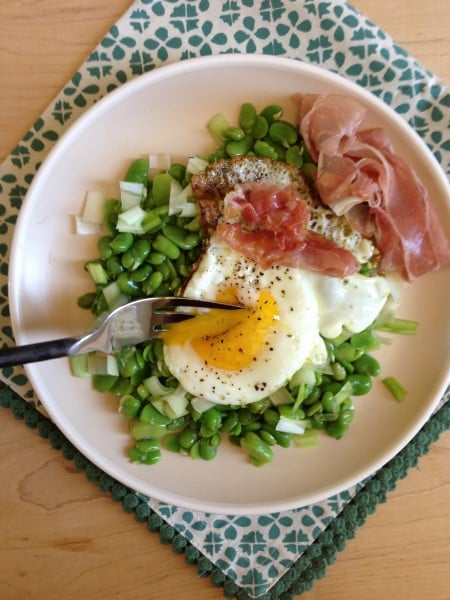 You may enjoy other recipes:
Lemon Pasta with Fava Beans and Greens
How-To Cook and Roast Fava Beans
Arugula Salad with Fava Beans and Artichokes
Enjoy this delicious bean,
Mary 
© 2013 – 2022, Mary Papoulias-Platis. All rights reserved.