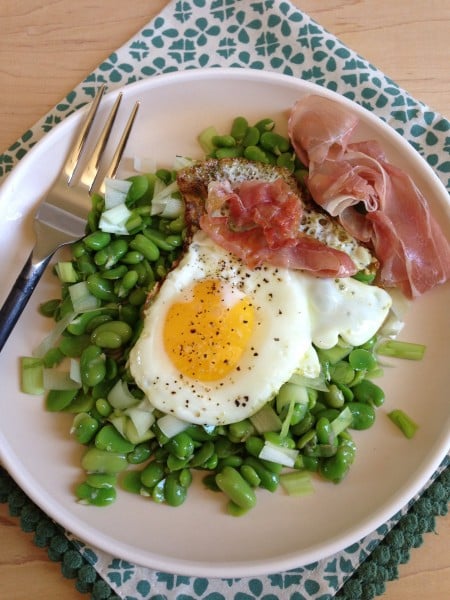 Perhaps you have never seen or eaten fava beans (also called  broad) let alone have had them for breakfast. But in the Mediterranean region fava beans are a staple for all meals throughout the day. I've chosen breakfast today, simply because I had a bumper crop this year and have them ready in the refrigerator. Frozen favas can be found at your local supermarket or try your farmer's market for fresh beans from March through June. Other ingredients can be added such as a fresh tomato, peppers, green onions or celery. For more fava recipes look here.

Fava Beans and Eggs for Breakfast
Fresh fava beans make a healthful addition to your morning egg dish. Create a quick and easy dinner with frozen favas and eggs for your next dinner.
Author:
Mary Papoulias-Platis
Ingredients
1 teaspoon extra-virgin olive oil
1 cup fresh or frozen fava beans, defrosted
2 small leeks, chopped
4 pieces of prosciutto, torn in to small pieces
¼ teaspoon salt
¼ teaspoon pepper
2 eggs
Pinch of salt and pepper
Instructions
Heat a saute pan with 1 teaspoon of olive oil.
Add the fava beans, leeks, prosciutto and salt and pepper and saute until almost softened.
Reduce the heat to low, and make two small wells in the beans.
Crack two eggs in each well, sprinkle with salt and pepper.
Cover and cook until eggs are cooked to your taste.
Divide among two plates.
Notes
Recipe can be doubled. If favas are not in your area, add a small cooked white bean.
 Favas in my garden as a whole bean.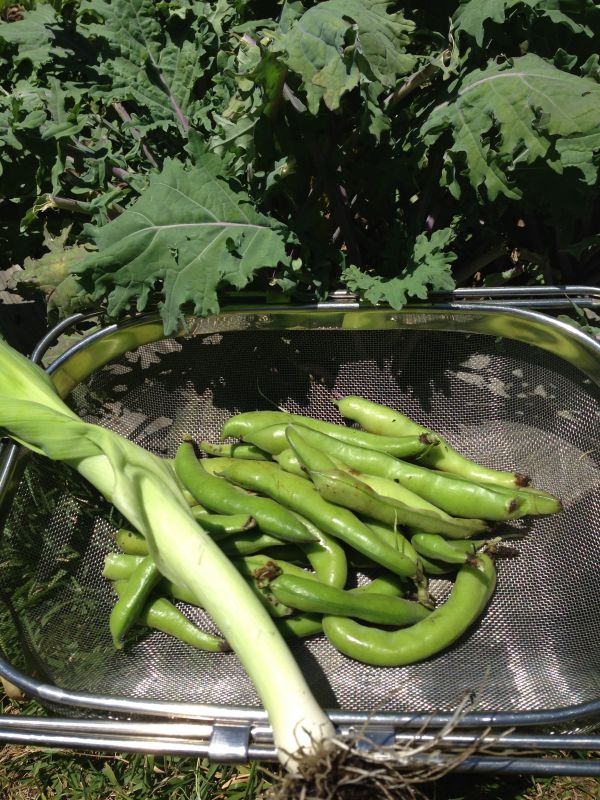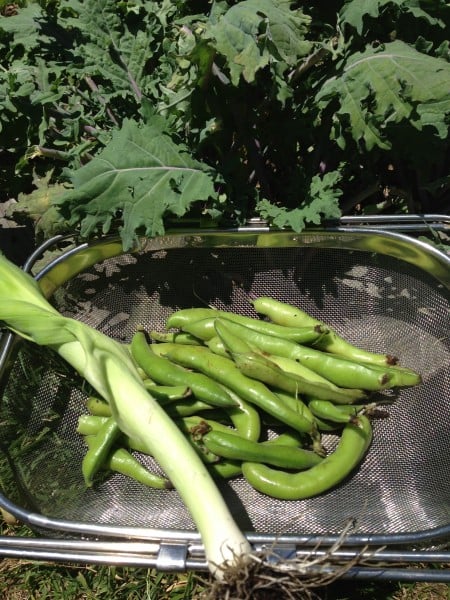 © 2013 – 2019, Mary Papoulias-Platis. All rights reserved.