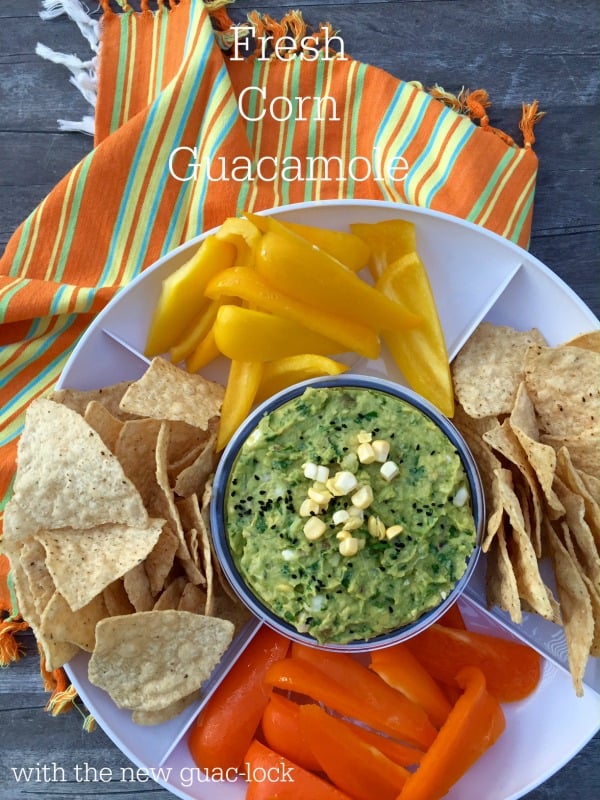 Are you an avocado fan! Check out this new guacamole recipe I created using fresh seasonal corn. In our area avocados are readily available, so here in San Diego you can find them year-around. This recipe for calls for the addition of fresh corn to your Guacamole. We top our breakfast eggs with slices of avocado, stuff our tacos, and make guacamole weekly! I grew up on my uncle Mike's avocado farm, and as kids we would play hide – and seek in the orchard, along with the rats and snakes. We played for hours but also ate lots and lots of avocados. As I visit my Leucadia farmer's market weekly, I'm  always on the hunt for seasonal produce for my recipes. Corn is in season, so why not add it to your avocado-guacamole.  Melissa's produce provided me with fresh avocados and all the fixins.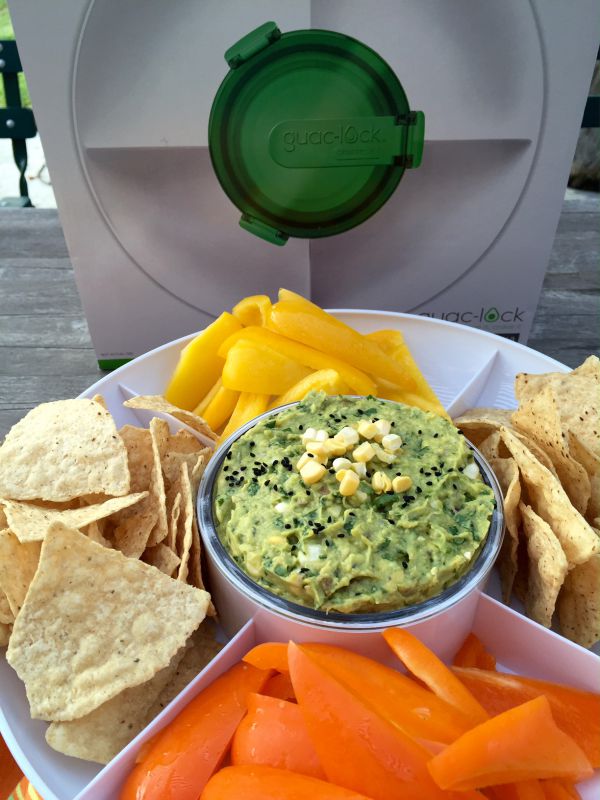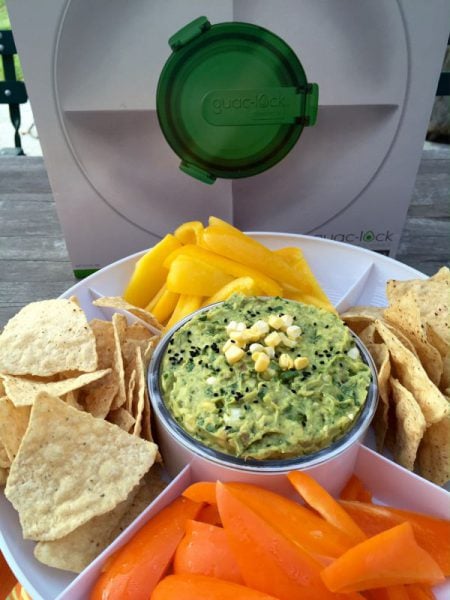 This is a great way to keep your guacamole fresh.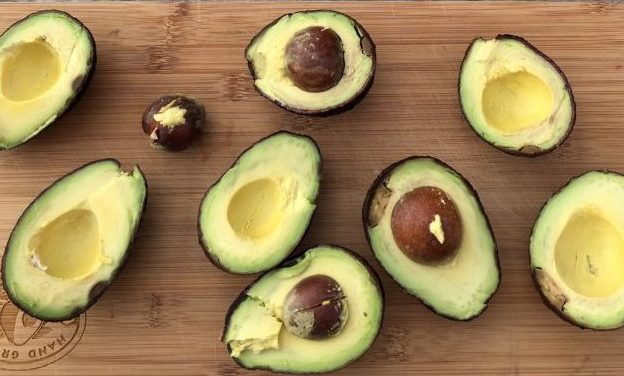 Use fresh avocados that are fully ripened.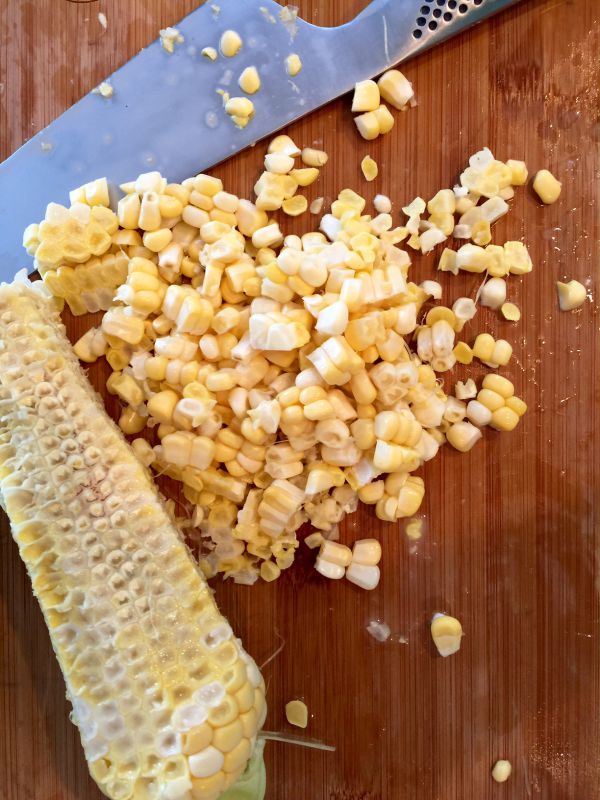 Fresh corn can be easily stripped by using a sharp knife.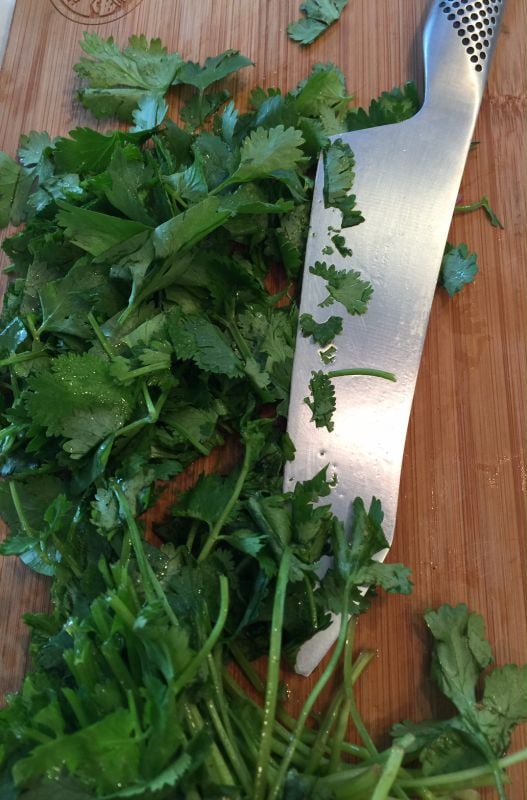 Cilantro the key to the best guacamole. If you're not a fan, you can use parsley.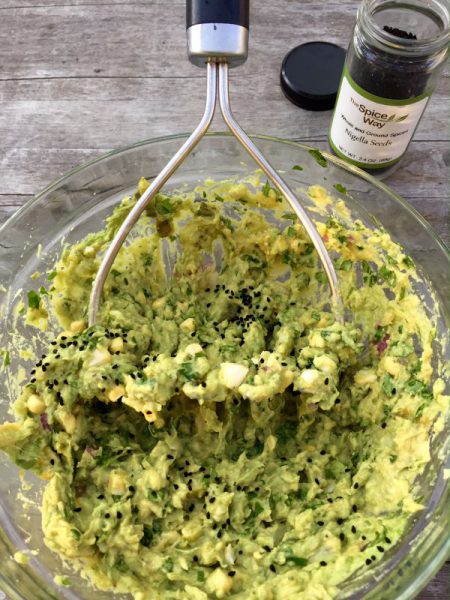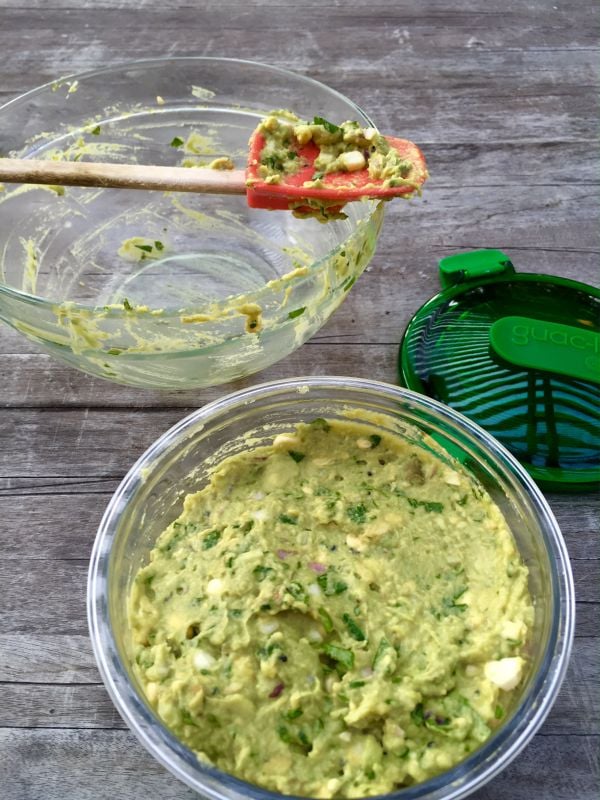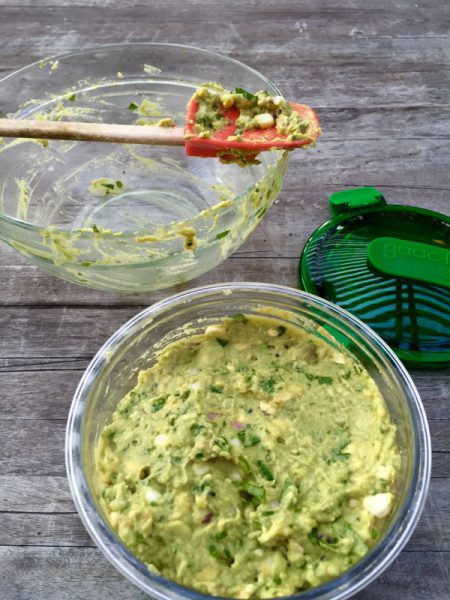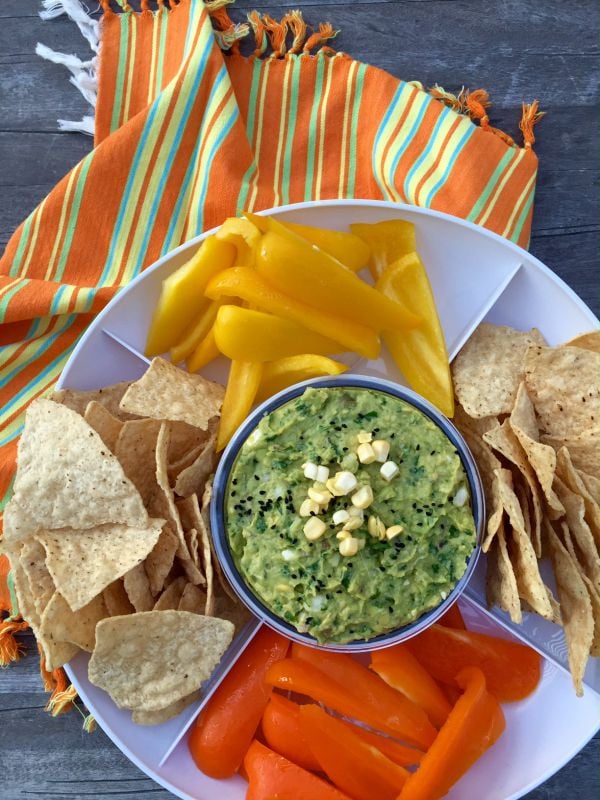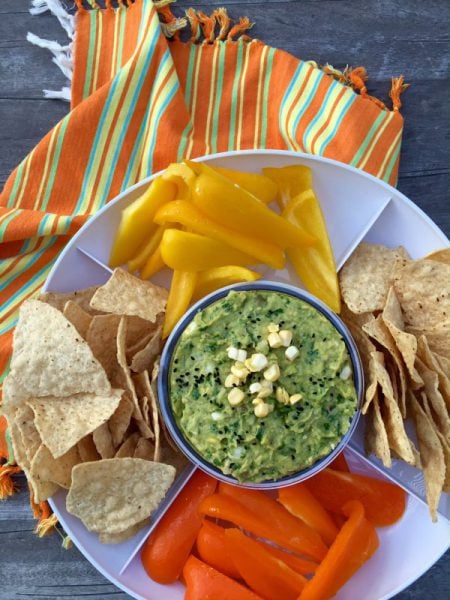 I like to mix up my presentation with a little healthy and a little naughty.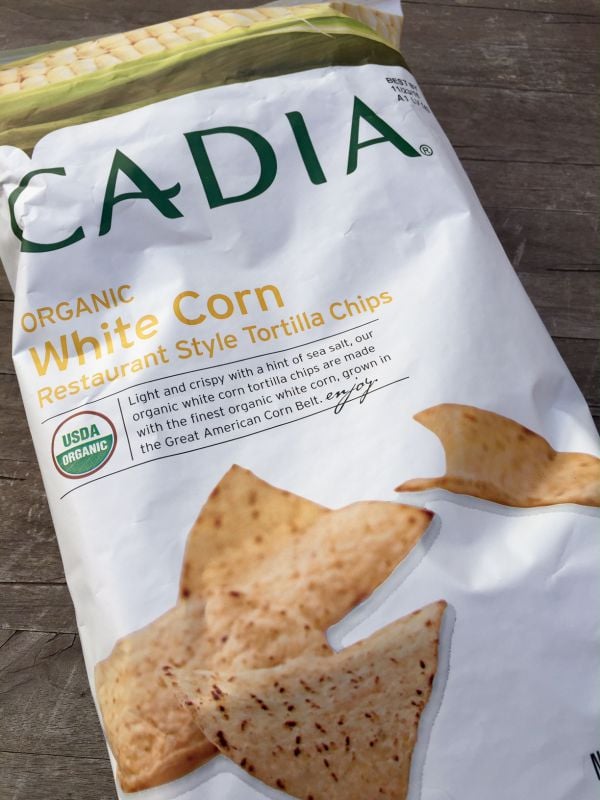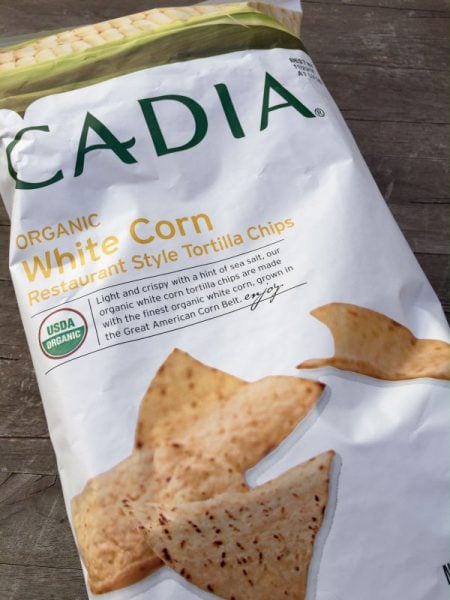 These are the organic chips I serve with all my dips. They can be found online at Cadia.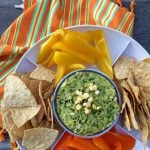 Fresh Corn Guacamole with Nigella Seeds
There's nothing like fresh corn anything! Add it to your guacamole and it's refreshing and sweet! This recipe can be easily doubled for a large crowd.
Ingredients
4

avocados, pitted

Zest and juice of 2 limes

1/2

ear of fresh corn kernels

1/4

cup

finely chopped red onion

1/4

cup

finely diced fresh cilantro

sprinkle of nigella seeds

2-3

drops of Tabasco

salt and pepper
Instructions
In a medium bowl, mash the avocados.

Add the remainder of ingredients.

Gently mix together.

Serve with chips or vegetables.

Taste for extra seasonings.
Enjoy my friends,
Mary
© 2016 – 2022, Mary Papoulias-Platis. All rights reserved.