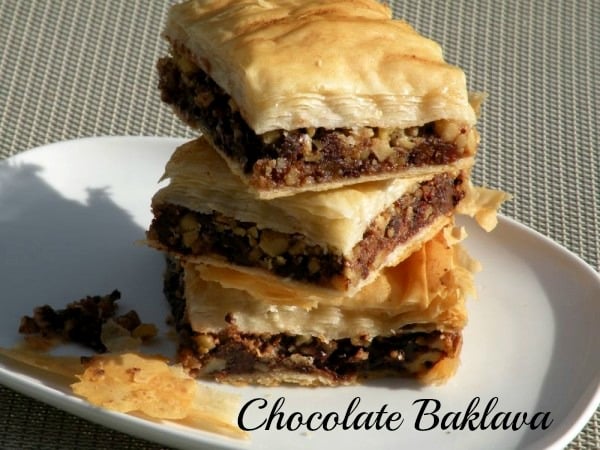 Every year I try to bring new desserts to my Holiday table and I get voted down by my family. They expect to have these cookies and desserts, which to them means home for the holidays. Therefore, I go back to my original list of Greek desserts and bake from there.  I do make an occasional cheesecake, a few pies to add to the dessert table, but the request for baklava and Greek cookies can't be ignored. So, I have gathered a few of my recipes to share with you. Many of my recipes come from my catering days and make a large amount. Just cut the recipe in half if needed.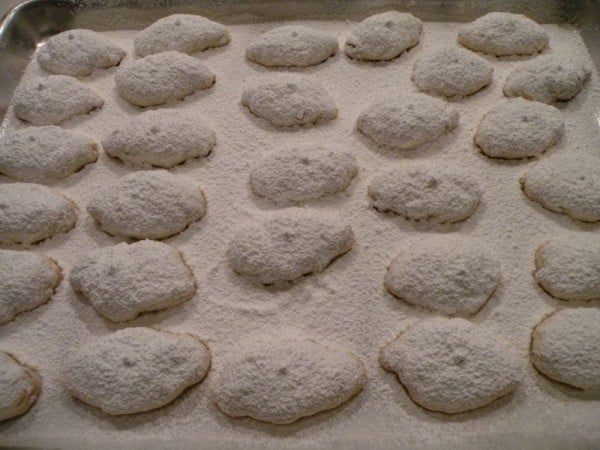 Greek powdered cookies take on a snowball look, and a special clove inserted in the center before baking, gives off a warm holiday scent.
Here are a few tips for baking:
I use cake flour in my traditional cookie recipes. It has only 8% protein, and less gluten. You can find it online and in your local supermarket under several names.
You can substitute organic unbleached all – purpose flour, which make the cookie more crispy. It may need less or more flour if needed.
I like to use organic unsalted butter, you want to control the salt level in your cooking.
I do use extra virgin olive oil, in all my baking.
Place your cookie pan in the top third of your oven to get an all around baked cookie. Always rotate your cookie pans.
Store your cookies in a glass or tin, not in a plastic container.
Cookies are for sharing so make a big batch and pass out to your friends and neighbors! Happy Holidays!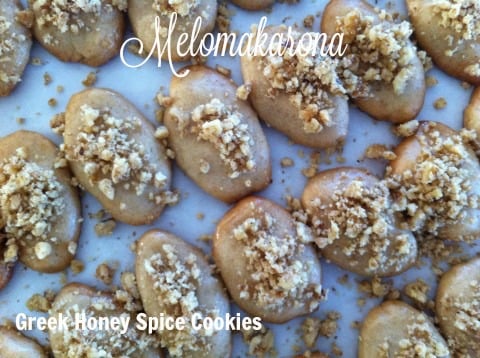 This is the most requested cookie during the Holiday season in the Greek home! Make these ahead and store undipped, and take them out as you need them –  dip and serve!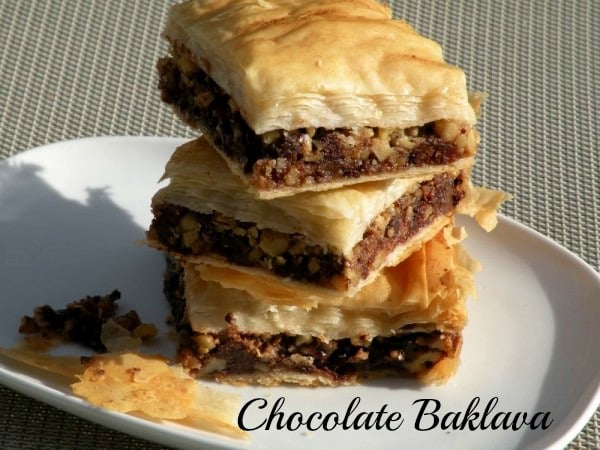 Recipe: Chocolate Baklava
Everyone's favorite rich chocolate dessert to give as gifts and serve during the season. Make ahead and freeze before baking, bring it out the day before your dinner or party and serve.
Tips: Defrost your phyllo in the refrigerate days before planning on making this dessert. I always keep 2-3 boxes in my refrigerator at all times.
One of my personal favorites and one of my most popular catering dessert!  You may wish to break this recipe in half and use two pans. Make sure you buy more phyllo for the second pan. This feeds a large crowd, perfect for a holiday table!
Have a safe holiday and Merry Christmas!
Mary
© 2018 – 2022, Mary Papoulias-Platis. All rights reserved.