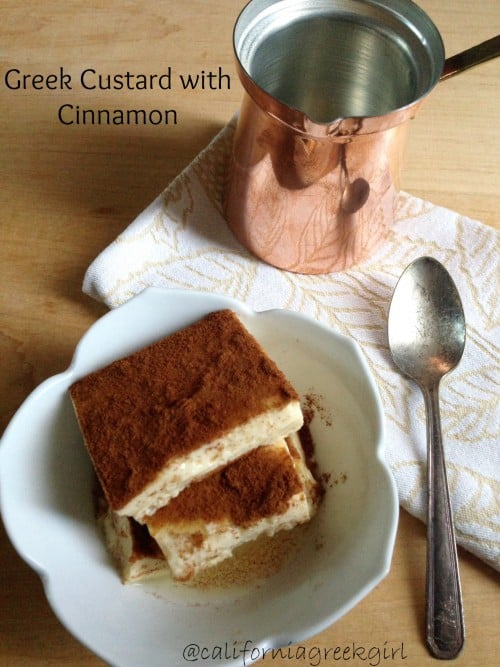 My mother made this delectable Greek custard with cinnamon for a weekly dessert or for our breakfast. The recipe is a reflection of how simple our diet was growing up as kids. My mother had a reputation for her clean, and not too fussy food.  Straight out of oven it's simply dusted with a cloud of cinnamon.  During the cold season we often serve it warm. In the summer time this dessert is quickly changed by adding fresh berries. It's one of my go to easy recipes for everyday cooking.
Terms to Know: Water Bath
Water baths are typically used for custards, cheesecakes, and puddings.
Theses recipes need a gentle heat and moisture in the oven.
The hot water ensures you have a steady heat source and slow cooking for even baking.
The safest way to do this is to place your empty larger pan in the oven. Once you fill your custard pan place it in the larger pan. Place them together in the oven.
Add warm water to reach halfway up the sides of your custard pan.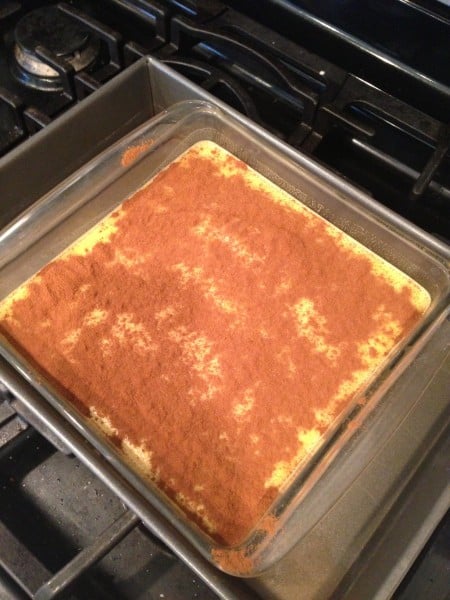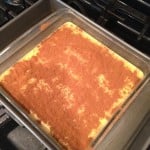 Greek Custard with Cinnamon "Krema"
Make this simple custard dusted with cinnamon for a quick breakfast or dessert. Serve it warm or cold. Can be served with fresh berries or a cup of coffee/tea.
Ingredients
3

cups

milk

1/2

cup

sugar

4

eggs

1

tablespoon

vanilla

pinch

of salt

cinnamon for topping
Instructions
Preheat oven to 325 degrees.

Place a square 8x8 glass pan in a larger pan with hot water reaching half way up the sides.

Warm the milk, 1/2 cup sugar, salt and vanilla. Set aside.

Beat the eggs in a medium bowl, and slowly add in a 1/2 cup of warm milk into the eggs, whisking until well blended.

Add the remaining milk whisking slowly.

Place a sieve over the glass pan and pour through into the pan.

Place in the oven in the water-bath and bake for 45-55 minutes, or until knife inserted comes out clean.

Remove from oven and sprinkle with cinnamon.

Cool, then refrigerate for several hours before serving.
Custard is very important and often used in the Greek cuisine. Here are a few more recipes to try for you and your family.
Custard with Orange in Phyllo Rolls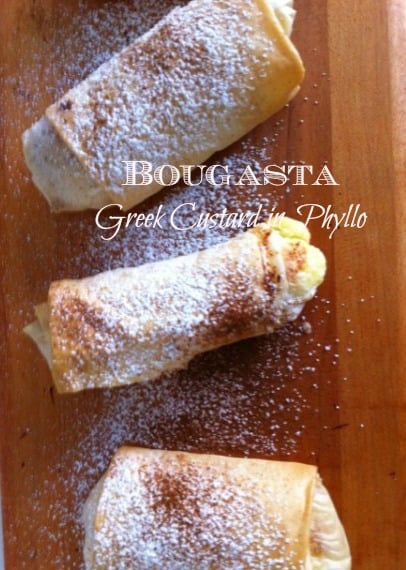 Greek Custard Phyllo Pie Galatoboureko
Greek Custard with Cinnamon ~Galiopita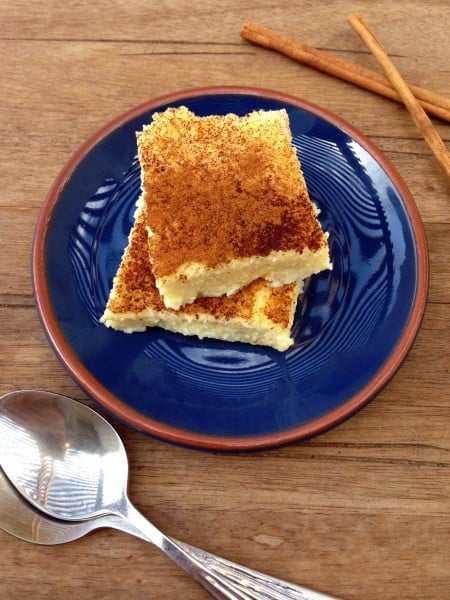 Enjoy these custard dishes as much as I do!
Mary 
© 2013 – 2022, Mary Papoulias-Platis. All rights reserved.