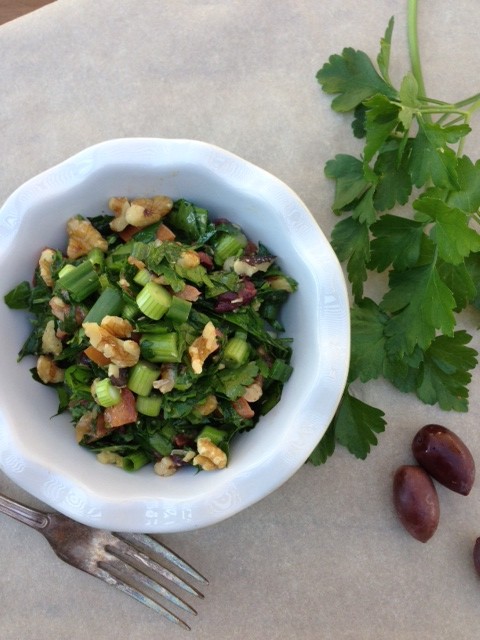 This year I decided to plant parsley as a winter crop and it worked!  To my amazement it did beautifully and is still growing profusely – so here's a quick and easy Greek Parsley salad, served best chilled or soon after you assemble it. Parsley is very a common herb used in Greek recipes and comes in as a close tie to oregano. It has many health benefits and at times it's overlooked. When it comes to the nutritional value, parsley contains an excellent source of vitamin A and C.  There are more than 30 varieties of this herb including the most available to us, the curly parsley and Italian flat-leaf parsley. I prefer the Italian for it's more rich flavor, but either one will do. Parsley stems and leaves are used in dishes such as soups and salads,  just make sure you finely chop the stems because they can be a little tough at times. Bundled together with other spices often called " bouquet garni" in French (parsley tied together with a bay leaf and thyme) it can add a peppery fresh-grassy taste to any of your soups and stews.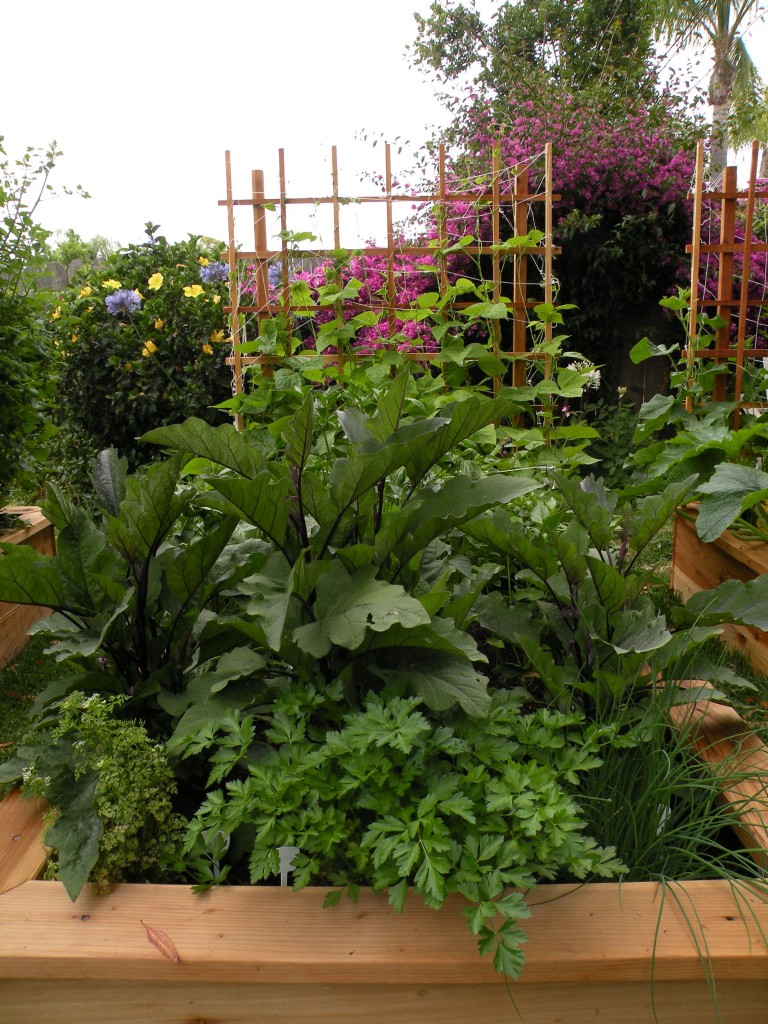 In Greek History, parsley wreaths were made as a ceremonial act and placed as a remembrance on graves of loved ones. Today, Kolyva is passed out at funerals as a small bite to honor the deceased with the food of life.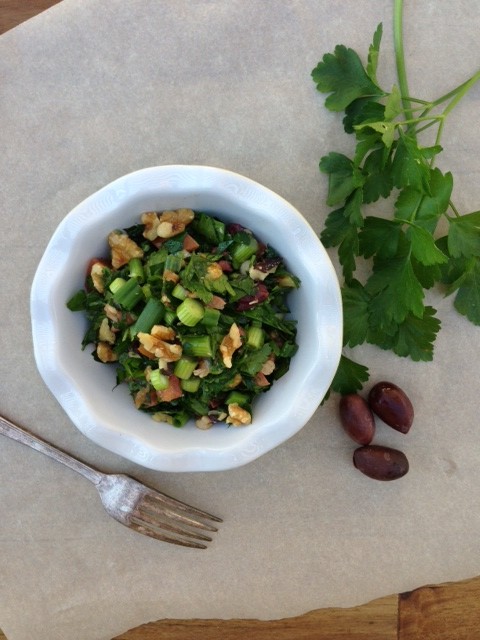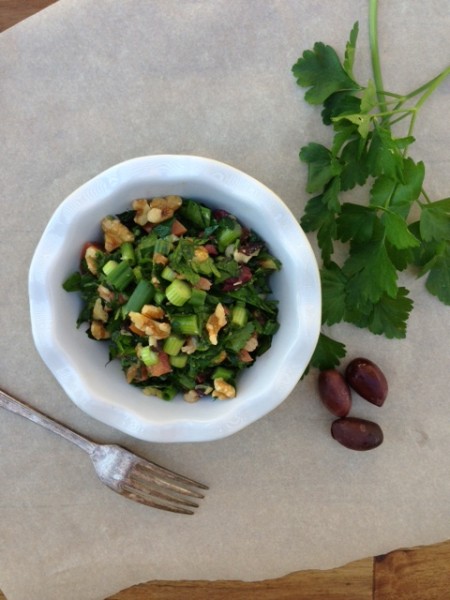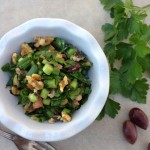 Greek Parsley Garden Salad
Such a quick and easy salad that can be made for four or a large crowd, served chilled. Refreshing for an outdoor picnic or party.
Ingredients
2

bunches fresh parsley

1

cup

pitted kalamata olives

1

cup

walnuts

1

bunch green onions, coarsely, chopped

2

large tomatoes, peeled and seeded

1/3

cup

extra virgin olive oil

1/3

cup

red wine vinegar

1/2

teaspoon

salt

1/4

teaspoon

pepper
Instructions
Wash and dry parsley, remove the thick stems, and finely chop. Place in a large bowl.

Seed and chop the olives and tomatoes. Add to the parsley.

Chop the walnuts and add to the salad.

Chop the green onions and add to the salad.

Add the olive oil, red wine vinegar, salt and pepper.

Taste for seasoning, salt and pepper.

Serve immediately, or chill and serve later.
I prefer flat-leaf parsley than the curly variety, because it has a more potent flavor. I do use the stems in all my dishes, just make sure that you chop them finely. Both work in all recipes. I but my parsley from Renee's Garden for their exceptional quality.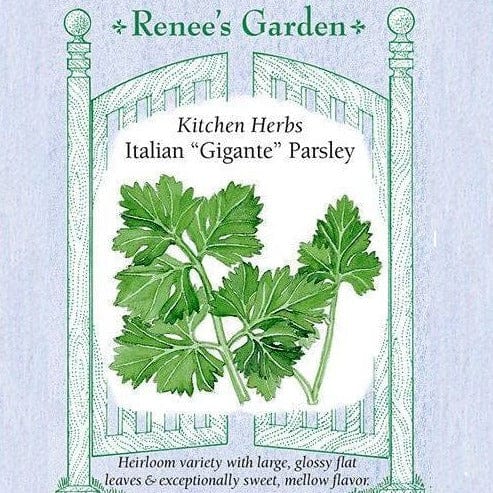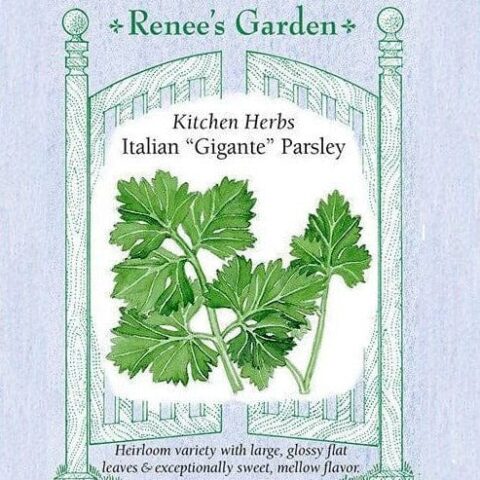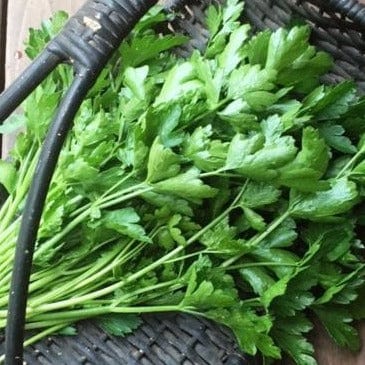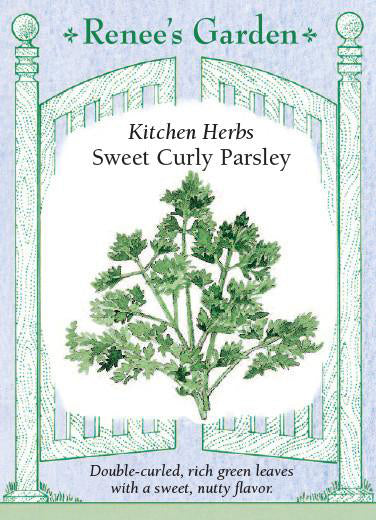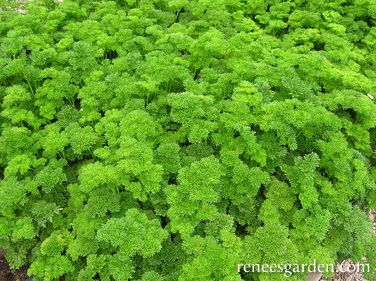 I hope you try and grow your own parsley, and make this deliciously fresh 
Greek Parsley Salad,
Mary 
© 2013 – 2022, Mary Papoulias-Platis. All rights reserved.