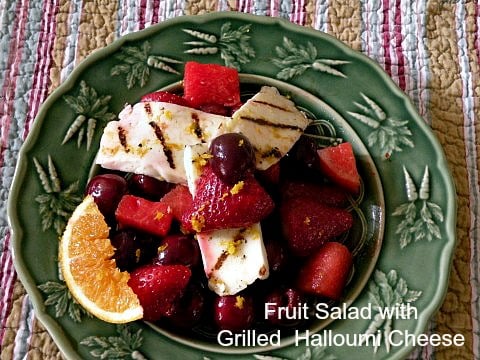 Halloumi is a cheese from Cyprus, made from goat's milk. In Greece, it's fried and lit on fire as an appetizer. It's quite delicious. I wanted a healthier version so I grilled the halloumi, and topped it with seasonal fresh fruit. Roasting the fruit brings out a rich flavor and savory taste. I cut the strawberries and cherries in half, and the watermelon in small chunks for a more chunky style. This also makes a great appetizer, just grill the cheese slices and place in a platter and sprinkle the fruit all around. Serve with a crusty bread. I served it as a salad after the meal.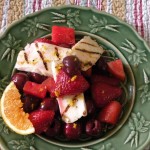 Grilled Halloumi Cheese with Roasted Cherries, Strawberries, and Watermelon
This makes a cool summer salad for BBQ and outdoor parties. Can't find Halloumi cheese, you can substitute sliced mozarella.
Ingredients
1

lb.

Halloumi cheese, cut in 1/4 inch pieces

1

lb.

strawberries, halved

1/2

small red watermelon, cut into one inch cubes

1

lb.

red cherries, pitted and halves

1

tsp.

dried powdered vanilla or a very small dash of liquid vanilla

Zest of one orange

Juice of one orange

olive oil for roasting pan
Instructions
Set oven to 400 degrees.

Start the grill, or grill pan.

Place the cut fruit in a large bowl and drizzle with olive oil.

Oil a large sheet pan or cookie sheet. Spread fruit on pan.

Sprinkle with vanilla. Place in the middle of the oven.

Roast for 3-4 minutes or until fruit is slightly soft. Do not overcook.

Remove from oven and set aside.

Place the cut slices in a flat plate.

Brush with olive oil on both sides.

Add orange zest.

Oil grill and place cheese on one side for 2-3 minutes, flip carefully and grill for additional 2-3 minutes.

Remove from the grill and place in individual plates or a large platter.

Arrange the fruit on the small plates and add the cheese.

Add a sprinkle of orange juice, and zest.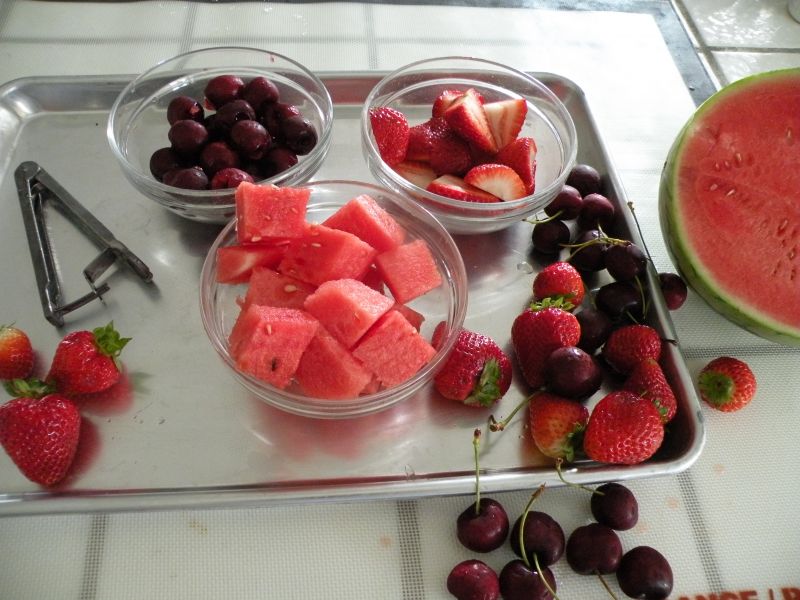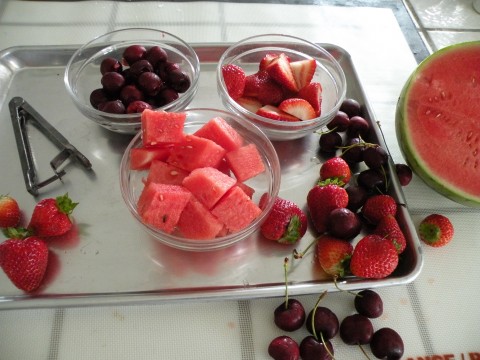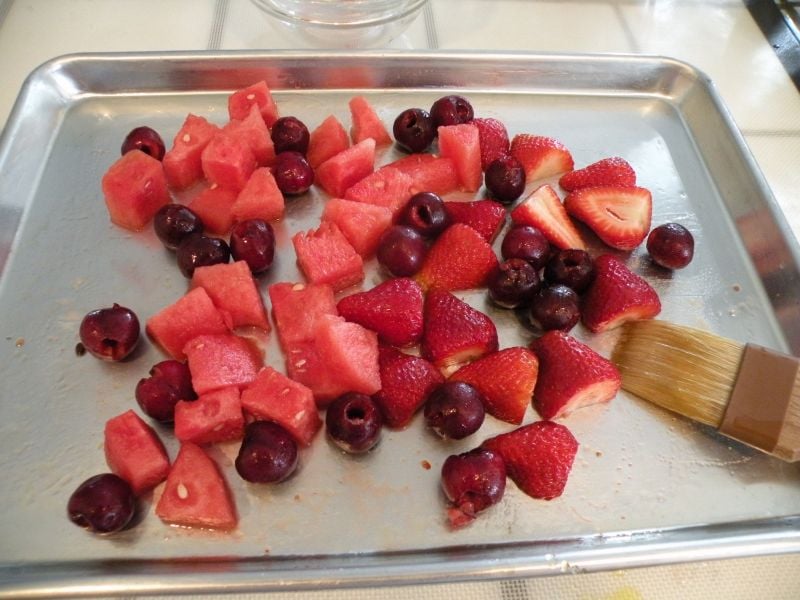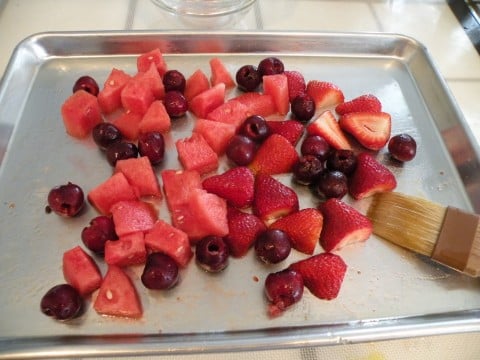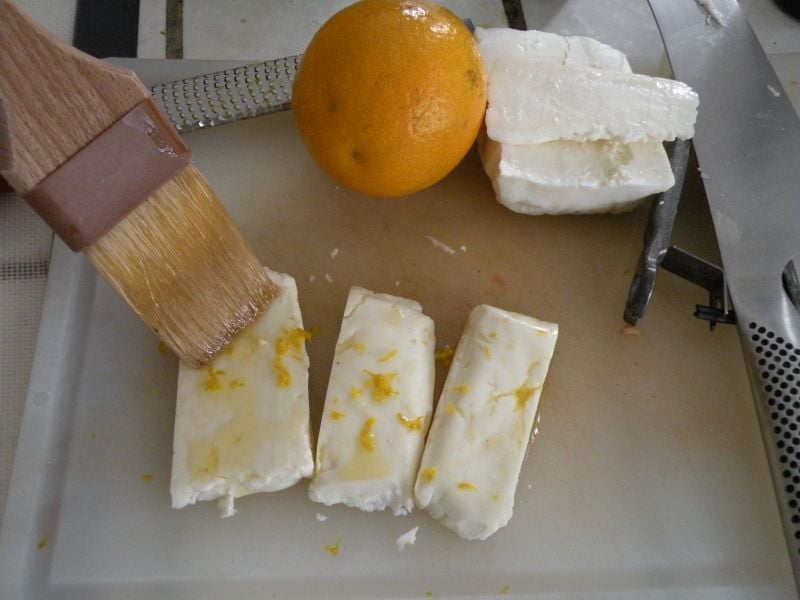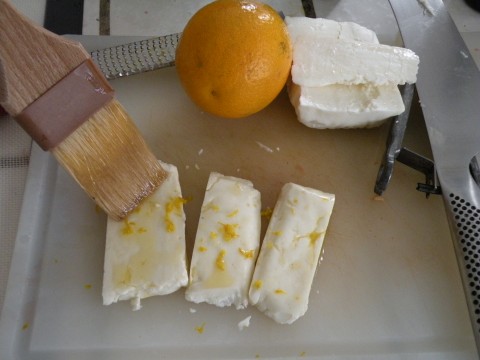 In my recipe, I used powdered vanilla by Cooks. It can be found online.
The cheese can be found at any ethnic store or natural food stores in your area.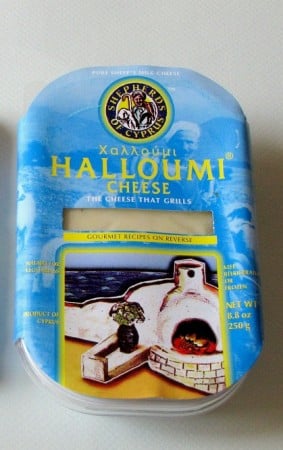 The olive oil I used was the orange-flavored oil from the "O Olive Oil" company . Or you can use any flavored olive oil found at your local olive oil store. http://www.weolive.com/ or http://www.temeculaoliveoil.com/
Hint: Make and serve immediately. Cheese can be BBQ or grilled early in the day and re-heated. But I recommend the fruit be prepared before serving.
Love grilled cheese,
Mary
© 2011 – 2023, Mary Papoulias-Platis. All rights reserved.