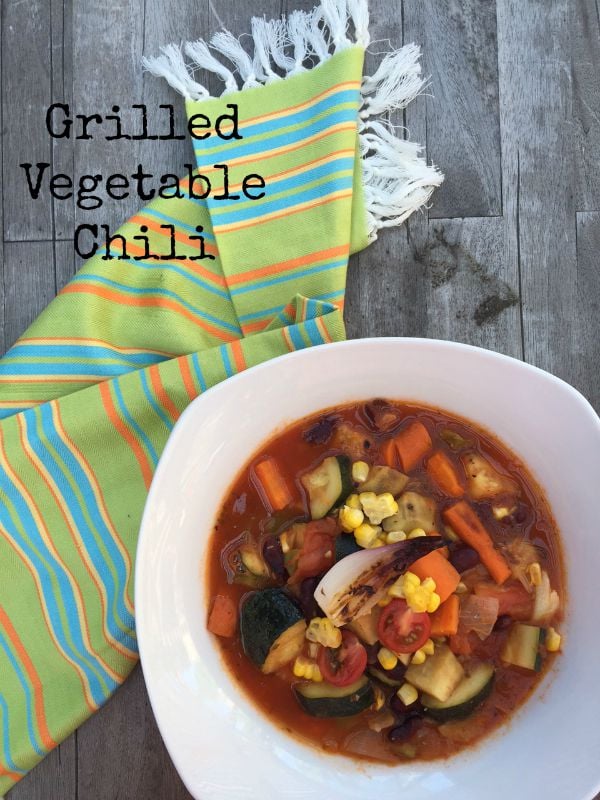 As we celebrate summer and grilling, I created this recipe, Grilled Vegetable Chili, to make at your next family gathering. The grilled vegetables can be made the day ahead, or grilled early in the morning. With a splash of olive oil and a hot grill you are all set. You can pick up steamed beans from Melissa's Produce . These beans are steamed and ready-to-eat, so this chili takes a quick 30- minutes to get to the table. Pick up these beans at your local supermarket or online. Beans are a great source of protein and nutrients, so this dish is so hearty and healthy for your guests. If you like, you can use canned beans, or soak your fresh beans overnight and continue with the recipe.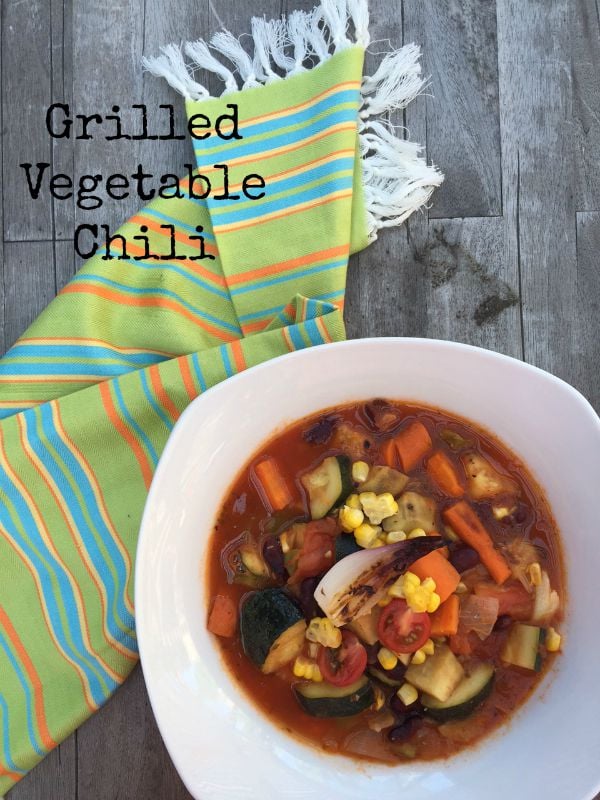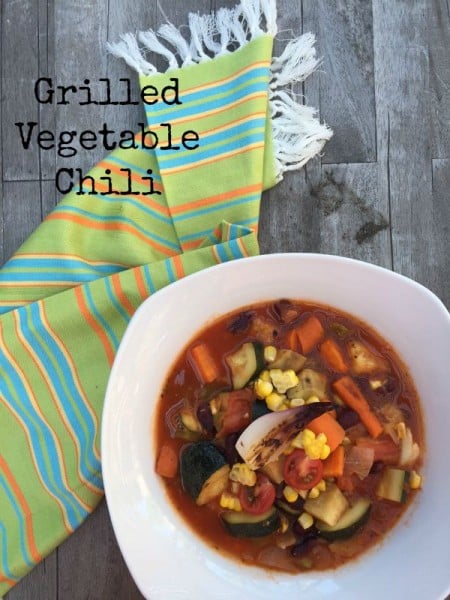 Once you wash and clean the vegetables just halve and place on the grill. I placed mine on foil, but your vegetable grill plate will work. Watch carefully, and turn as they brown. Cook 2/3 of the way through. Your vegetables will cook further in the chili.  Add a splash of olive oil and you're good to go. Grill away!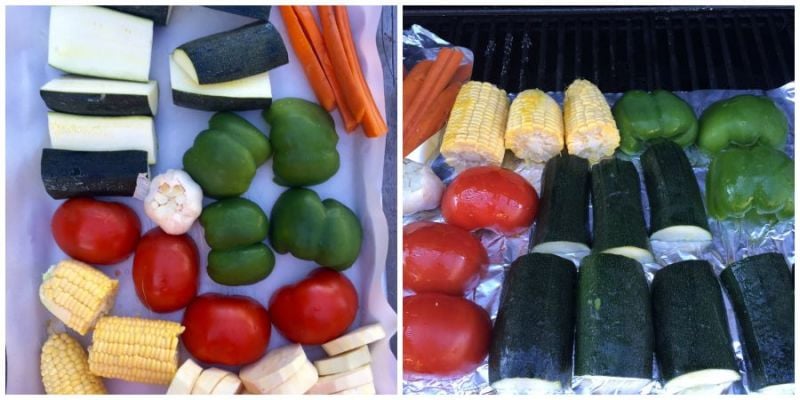 Once everything is grilled, remove and set aside as you prepare the chili.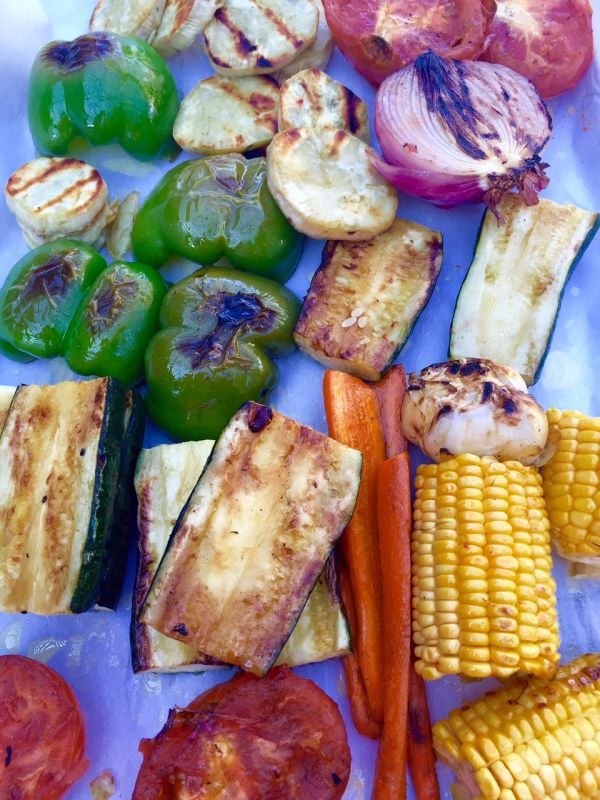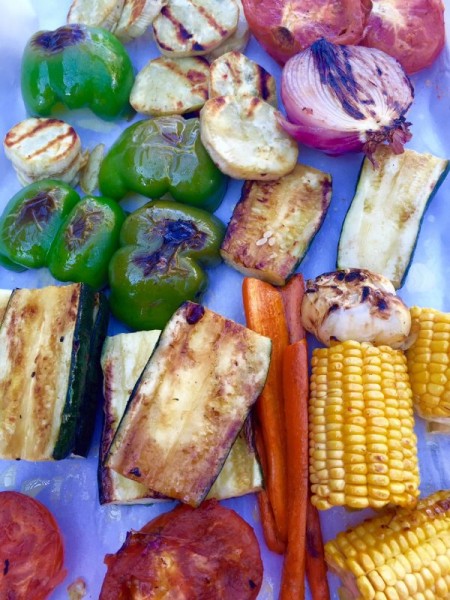 Pull out your a heavy pot and your ready to add the remaining ingredients, once done add your vegetables.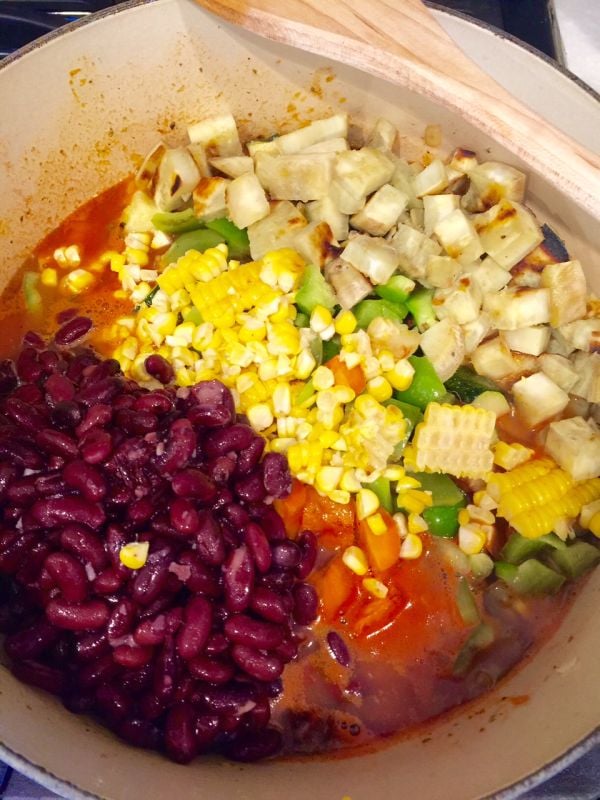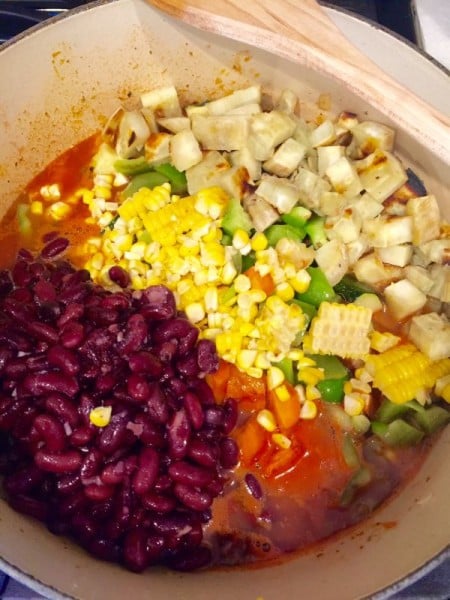 Stir and taste for added spices or salt and pepper. Keep on eye on it not to cook the vegetables too long. You want a crisp bright taste from the vegetables.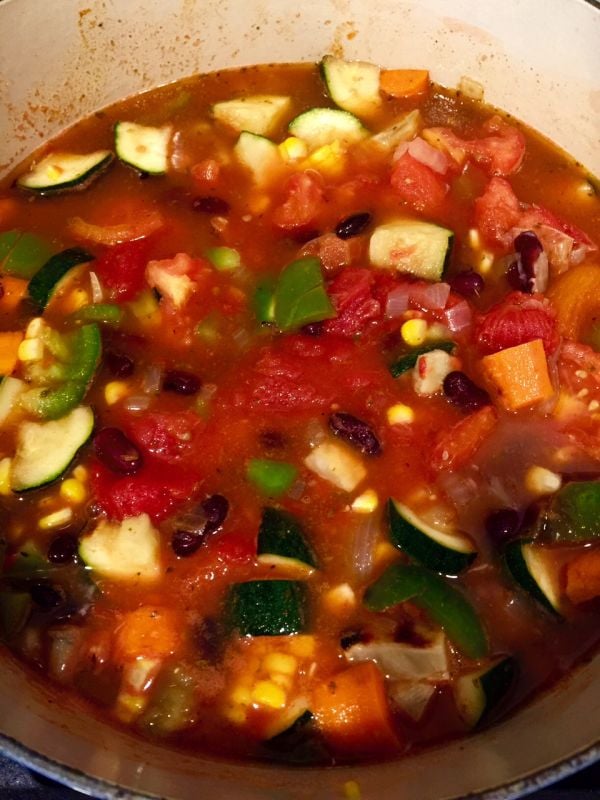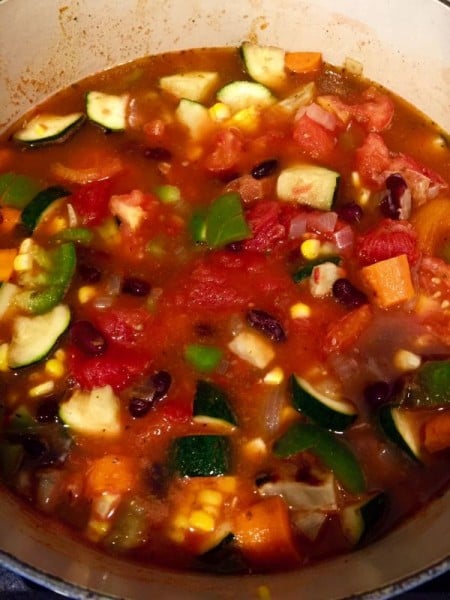 Top with grilled corn, grilled red onion, and fresh baby tomatoes.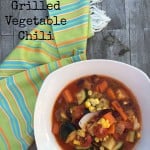 Grilled Vegetable Chili
Get started on your celebrations for the summer and create this healthful grilled vegetable chili for your family or guests.
Ingredients
1

pound

red kidney beans, canned, drained and rinsed

2

ears or corn, washed and cleaned (1/2 cup for garnish)

2

zucchini, halved and quartered

2

large tomatoes, halved

2

green peppers, halved

1

large sweet potato, peeled, sliced in round 1/4-inch thick

2

carrots, peeled and halved lengthwise

2

garlic bulbs, save one for garnish

1

red onion, peeled and halved

1-2

tablespoons

extra virgin olive oil

1

onion, diced

1

28 oz.

can of tomatoes

1

8 oz.

can of tomato sauce

4

cups

of water

2

teaspoons

oregano

1

teaspoon

cumin

1/2

teaspoon

cayenne

2

teaspoons

or more of salt

1/2

teaspoon

or more of pepper

1

box of cherry tomatoes for garnish
Instructions
Set the grill on medium heat.

Prepare the vegetables for the grill. Wrap foil around the garlic bulbs for the grill.

Place a vegetable grill or foil on your grill, and place all the vegetables on to cook.

Drizzle with olive oil. Grill until vegetables are half-way cooked, around 15-20 minutes.

Placed cooked vegetables on a sheet tray, allowing time for the rest of vegetables to cook.

Roughly chop all of the vegetables. Peel the skin off of the tomatoes.

Heat oil in a Dutch oven over medium heat. Add diced onion, and cook until softened.

Add the spices, and cook for 1 minute.

Squeeze one garlic bulb into the mixture and cook for an additional minute.

Add the water, whole tomatoes (canned), and the tomato sauce, salt and pepper.

Add the vegetables, all but the red onion, one garlic bulb and the cherry tomatoes.

Stir and bring to a boil. Reduce heat and simmer for 30 -45 minutes until vegetables are cooked to desired doneness. (Check the potatoes, they take the longest to cook.)

Top each bowl with one fresh cherry tomato halved, grilled corn, and thinly sliced grilled red onion.
You may want to try my other family chili recipes!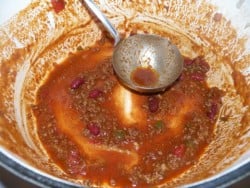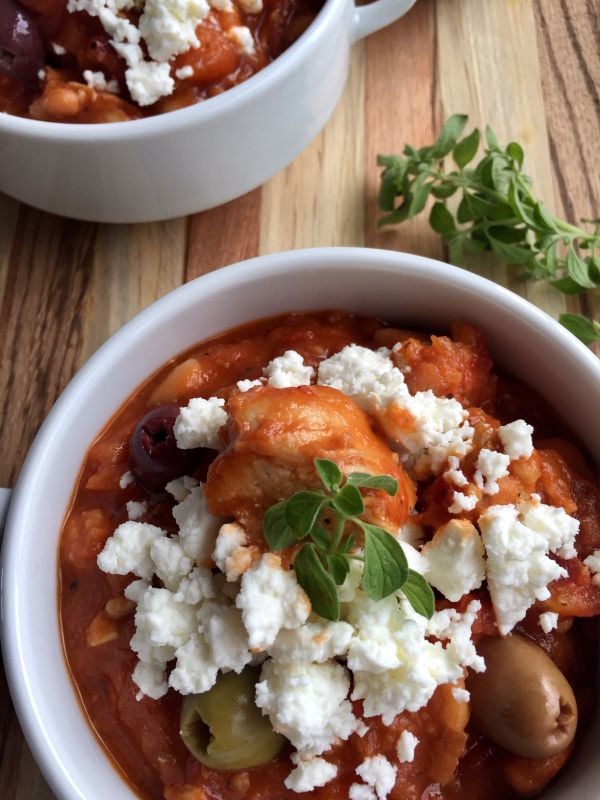 Happy Cooking!
Mary 
© 2015 – 2022, Mary Papoulias-Platis. All rights reserved.