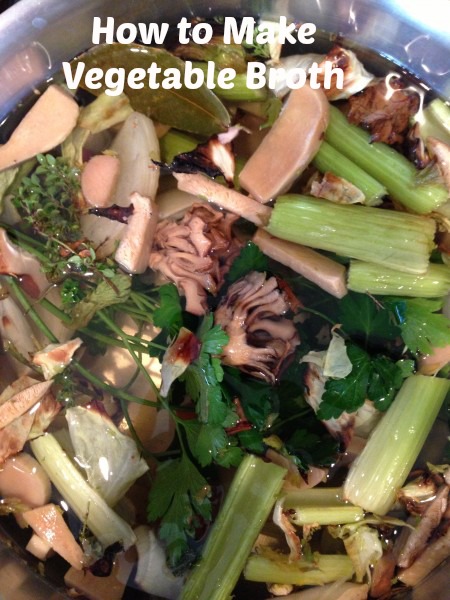 How many times have you been in a bind and needed vegetable broth for a soup or sauce?
Here's a simple recipe for a making a richly seasoned vegetable broth for any recipe. I used the basic vegetables in your refrigerator, carrots, celery, and an onion. Add your aromatics – a bay leaf, peppercorns, and parsley. And not necessary but a wonderful addition are dried mushrooms for that deep burst of flavor often needed in a vegetable broth. Simple and easy, done in the morning and soup in the evening! You can prepare this ahead of time and in the freezer for later in the week.
I often get the question;  why would you take the time to do this ?
The nutrient level of a fresh broth is much higher than that of a processed purchased product.
You can control the flavor profile of the broth.
The salt content is also controlled by you. I prefer not to salt my broths.
Make as much as you need, no waste.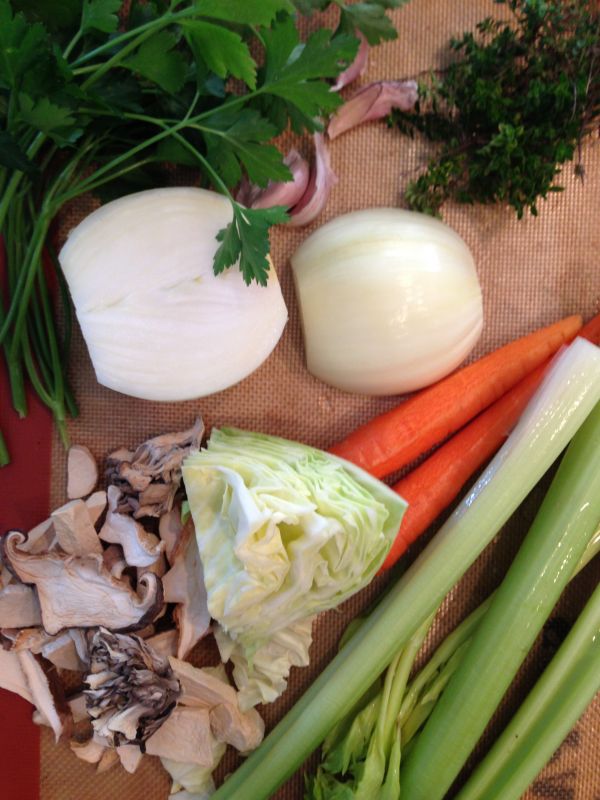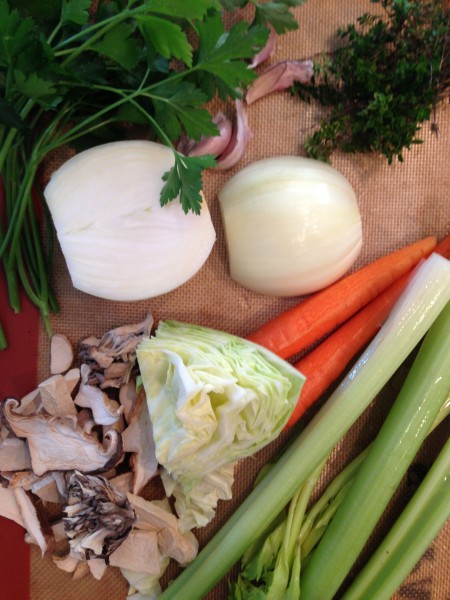 Prep all your ingredients and decide what flavors you would like in your soup. Choose spices and herbs to compliment your cuisine.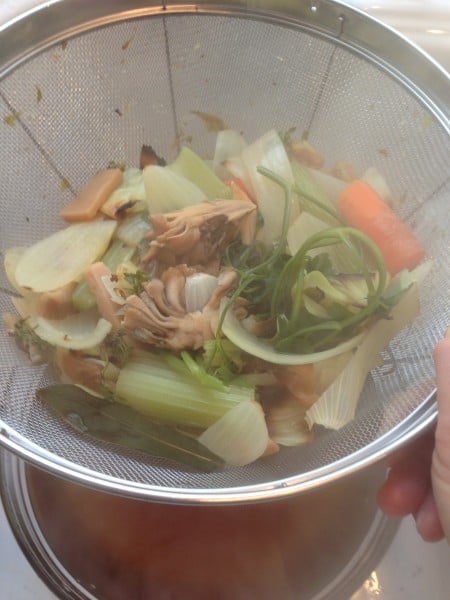 Strain your broth and let it cool. From here you can freeze it or refrigerate it up to 3 days.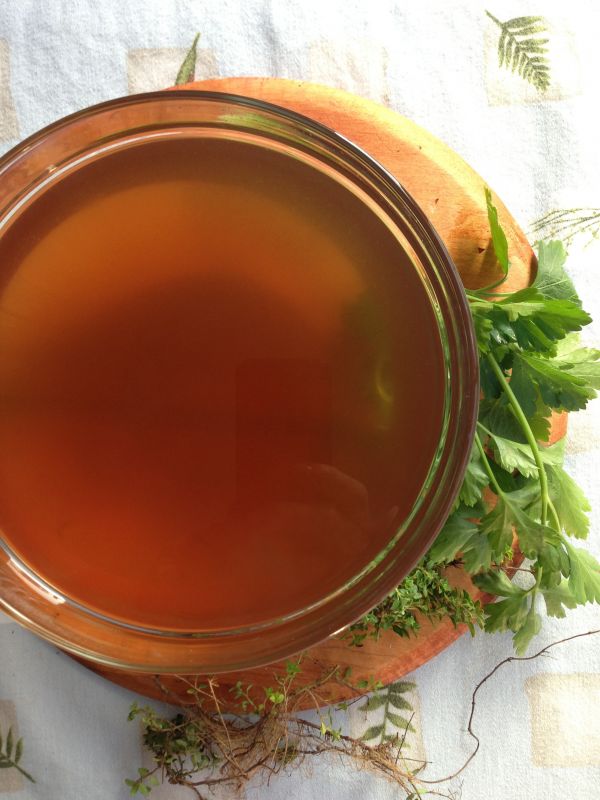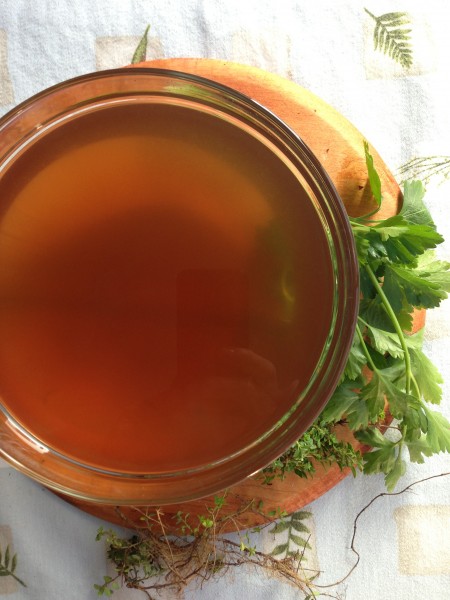 Here's the finished product. Clear and ready to use. The mushrooms give it this earthy – brown color. So, don't leave them out!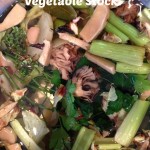 How To Make Vegetable Broth
Quick and easy vegetable broth from your basic vegetables - add it to your soups, sauces, and dishes.
Ingredients
8

cups

of cold water

2

carrots, cut in half

3

celery stalks, coarsely chopped

1

onion, cut in half

1/4

of a green cabbage head, coarsely chopped

1

cup

fresh mushrooms or 1 cup dried mushrooms

6

peppercorns

2

bay leaves

2

sprigs thyme, washed

1/4

bunch parsley, washed
Instructions
Add all the ingredients and cold water in a large pot.

Bring to a boil over high heat.

Lower the heat to medium and simmer for 1 hour, skimming often.

Strain through a fine-mesh sieve or several layers of cheesecloth.

Let cool and store in a container.

Can be stored up to 5 days in the refrigerator, or freeze up to 3 months.
Recipe Notes
For a deeper flavor roast the vegetables in a 350 degree oven. Spread in a single layer and roast until the vegetables are wilted and browned, 10-15 minutes. Then transfer to the pot. Another method would be to saute the vegetables in the pot until they have browned, continue with the recipe. Note: Vegetables only should be browned, not the spices or herbs.
Make this broth with many of the soups on my blog.
Cabbage Soup with Fresh Vegetable Stock
Lentil Soup with Balsamic Vinegar – " Faki "
Make this broth and stay healthy!
Mary 
© 2013 – 2022, Mary Papoulias-Platis. All rights reserved.