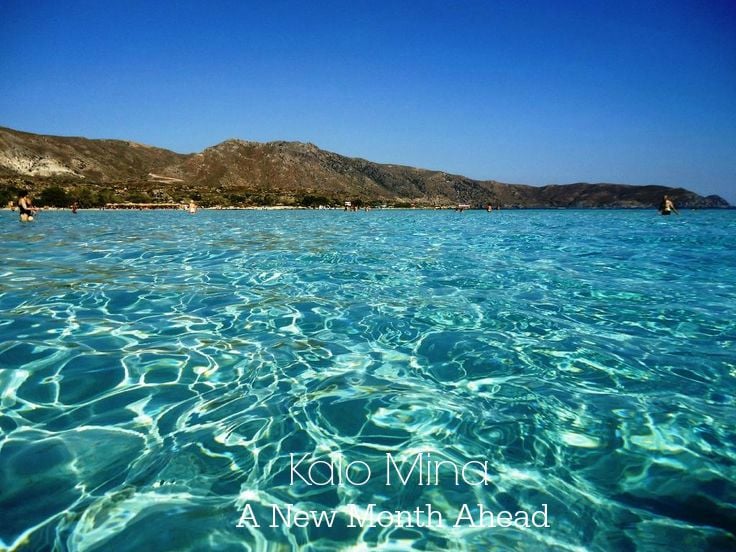 Greeks have many beautiful sayings, especially words that greet friends, family and strangers. And Kalo Mina, is one commonly used today.
One of my favorite quotes is from the Greek Author, Nikos Kazantzakis as he writes that his grandfather in Crete, "…took his lantern each evening and made the rounds of the village to see if any stranger had come. He would take him home, feed him, give him a bed for the night, and then in the morning send him off with a cup of wine and a slice of bread."
I began this post explaining this simple common greeting you may receive at the beginning of the month, but then I realized I could write a dissertation on the subject.  It goes all the way back to ancient history. Of course it does, and I promise I would never go back that far.
The first day of the month is important to the Greek culture. Greetings will be made among the locals throughout the day, in town and at home. It brings smiles to everyone, and begins the month with hope. Wishing someone well for the month, is extending yourself in the kindness manner.
Hospitality, (philoxenia), is taught from birth in the Greek household. Everyone is invited into your home, visitors including strangers. From morning till midnight. Why would you do this, you may ask? One old saying that stays true today is, " If the pot boils, friendship lives". For Greeks here in the states, food is an integral emotional part of their ethnic identity and one of their most satisfying traditions.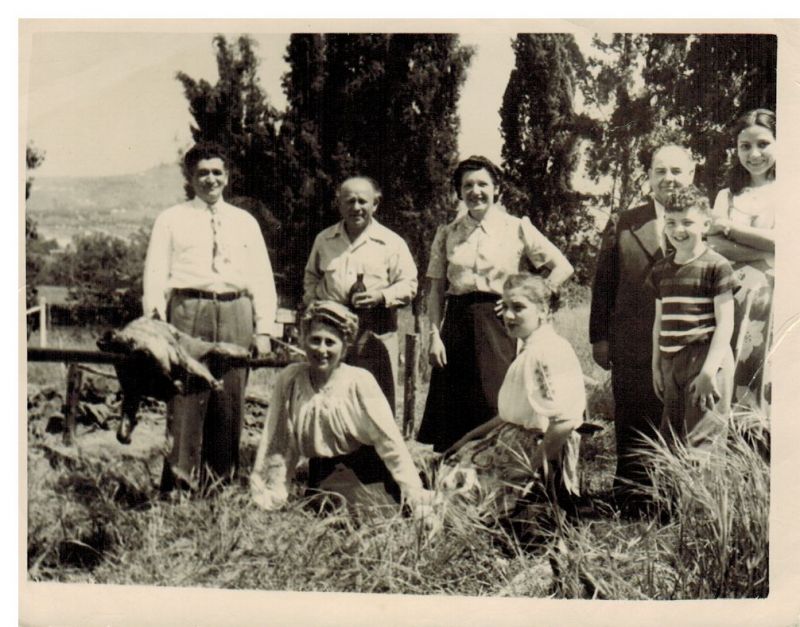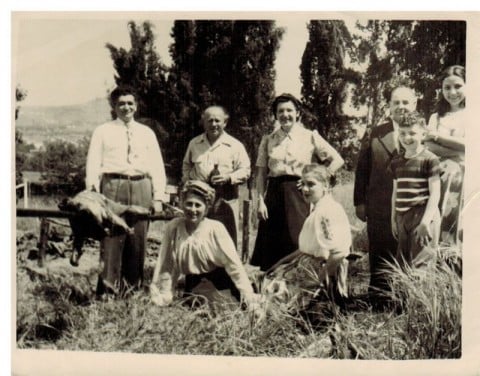 Believe me, my father would constantly bring home sailors in town from Greece, for dinner and show them all around San Diego for days.  As a little girl to be seen with a young clan of Greek sailors around town, wasn't quite what people expected. I soon got accustomed to my dad and his friends. And yes, that's me in the picture, around 6 years old.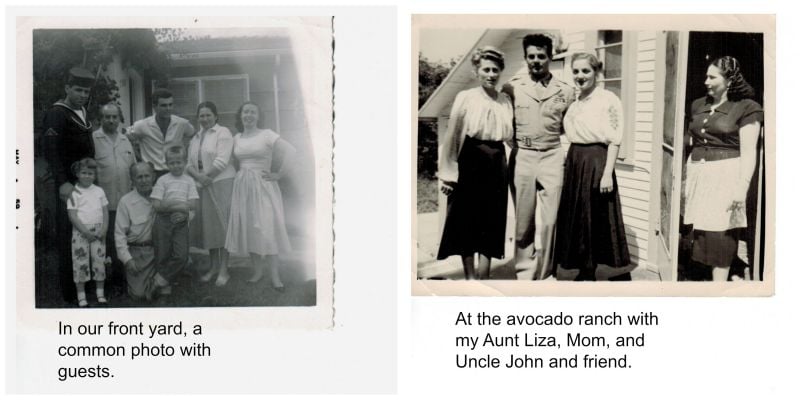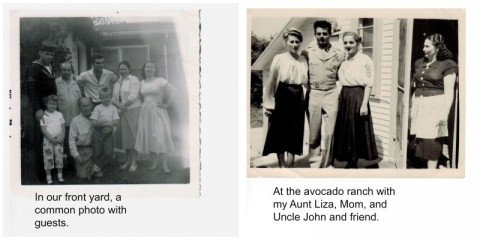 But even, The Greek Orthodox Church in town has a greeter today at the entrance of the church, welcoming visitors passing through. Many times after the Sunday church service, the ladies of the church would prepare coffee and sweets for everyone to enjoy. This still goes on today, when you visit our churches.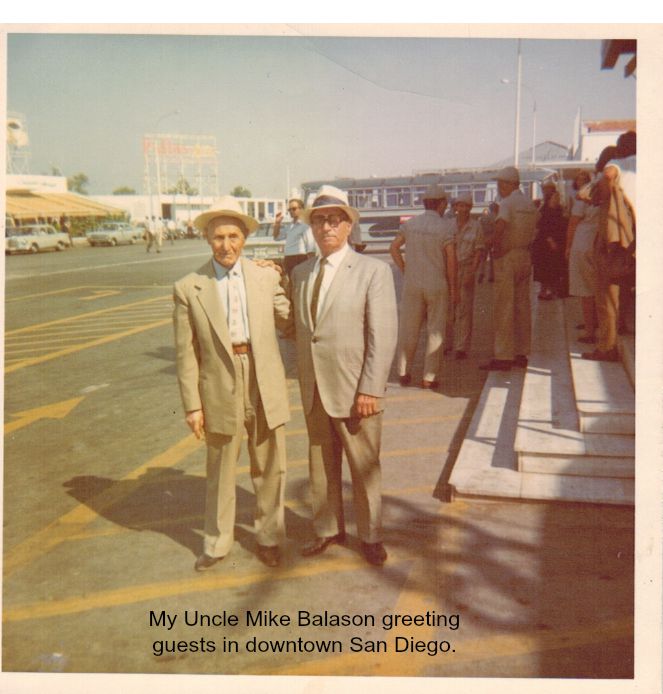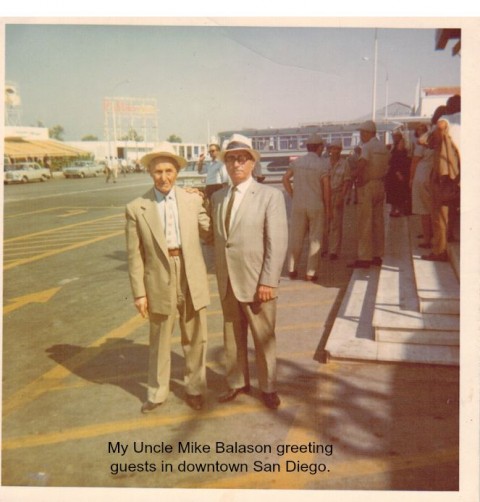 In the city, it was expected that travelers would receive the same consideration as their fellow townsmen. Along with that, you may receive the "double kiss" on both cheeks as a common greeting as well! Watch out for the yiayias, as they go beyond the kissing, and squeeze your cheek until it bruises! One fond memory.
To all my friends and family, have a Kalo Mina!
© 2015 – 2019, Mary Papoulias-Platis. All rights reserved.