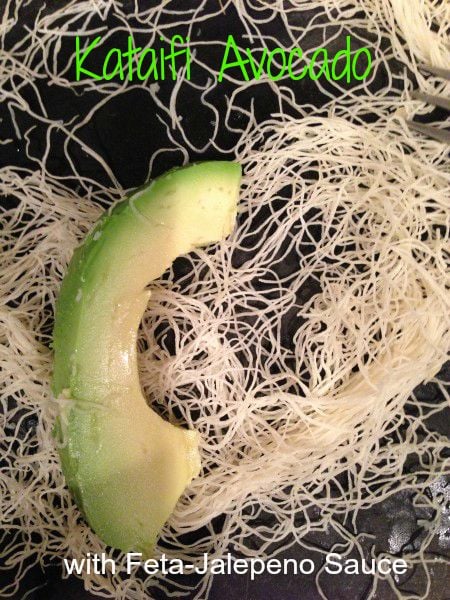 It's Feta Friday! Yes!
 I have a very special treat for all of you out there!
 Kataifi Avocados which I have deep-fried and served with a jalapeno-orange feta sauce!
Crazy huh!
But as you know I love avocados and feta! A true marriage of flavors-right?
Then, I needed a dipping sauce and couldn't resist the squeeze of a fresh orange in my basket with a hint of heat, a jalapeno.
It was so good, I ate it all up and didn't leave a bite for my husband, by the way who was watching Paul McCartney on SNL!  (a re-run)
So, have fun with this-I certainly did!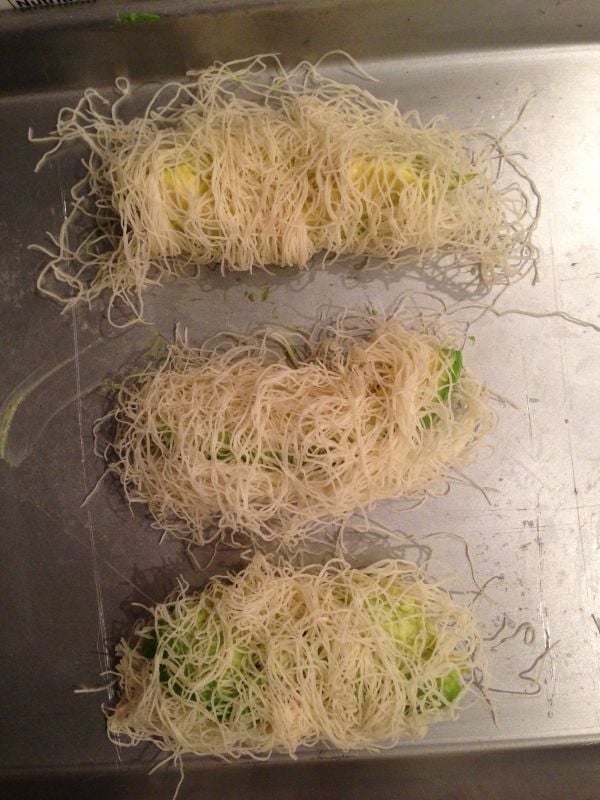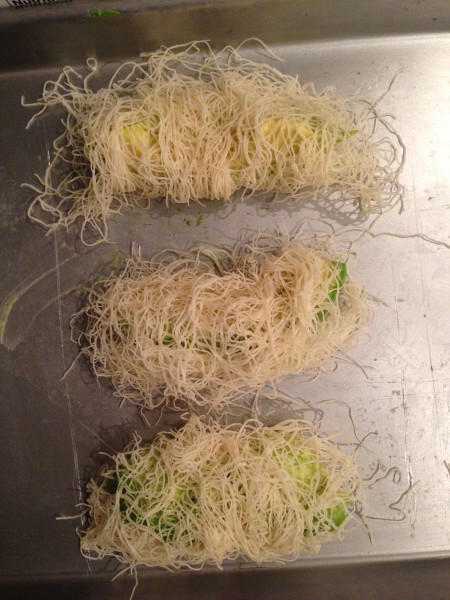 Recipe: Kataifi Avocado with Feta Sauce
Defrost kataifi (shredded phyllo) the night before.
Peel and remove the pit from the avocado and cut in sixths.
Pull out a strand of the dough and cut into a 1- inch wide by 6 – inch long piece.
Wrap one slice of avocado at a time, until you have all six done.
You can bake these at 375 degrees and flip half way through the cooking process.
Or in a heavy pan, add  2-3 tablespoons of oil and heat.
Deep-fry the avocado, a couple at a time.
Turn once and remove when slightly brown. Sprinkle with salt and pepper.
Serve hot with feta sauce.
Orange- Jalapeno Feta Sauce
In a food processor add,
three cleaned green onions chopped, one jalapeno seeded and cut in half, and the juice of two oranges and 1/2 pound feta.
Add a splash of milk and blend until smooth.
Serve with warm avocados!
You can find Katifi at Fillo Factory in your supermarket or on their website.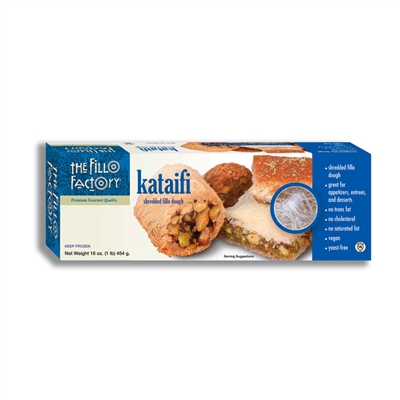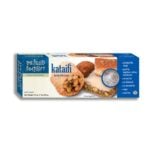 Enjoy my recipe and enjoy working with kataifi!
Mary 
© 2013 – 2021, Mary Papoulias-Platis. All rights reserved.