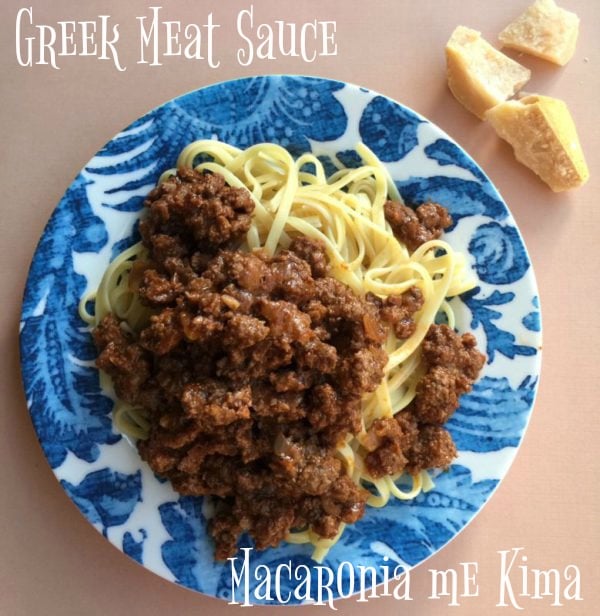 When we were kids this meal was our most requested dish for dinner, a simple meat sauce called "Kima". We begged our mother to make this dish for us weekly. I'm sure she didn't mind, it was quick and easy with simple pantry ingredients.
It's similar to the meat texture of a sloppy Joe sandwich, (which we never got) but served with our favorite pasta. She mostly used ground beef, but would surprise us occasionally with a lamb version of Kima.  I had never had the Italian meat sauce version, that was so popular until much later in life when I could go out for Italian food with my girlfriends.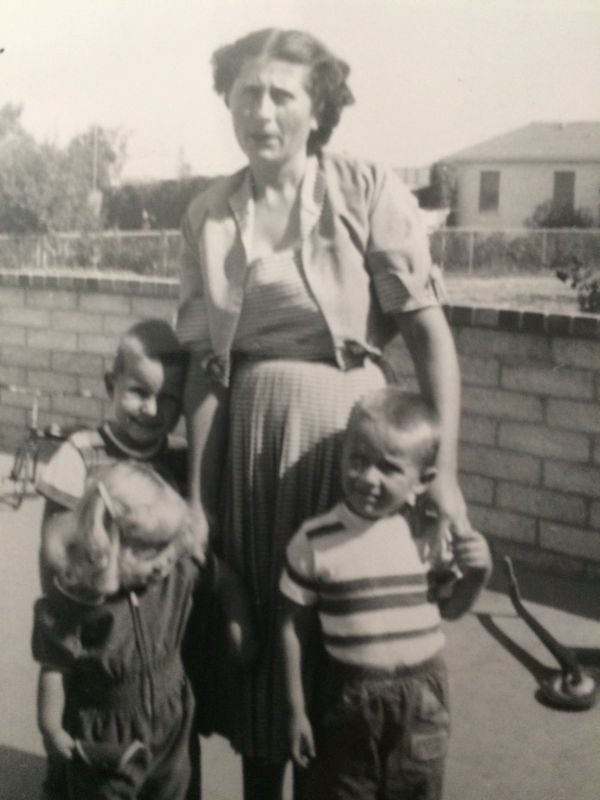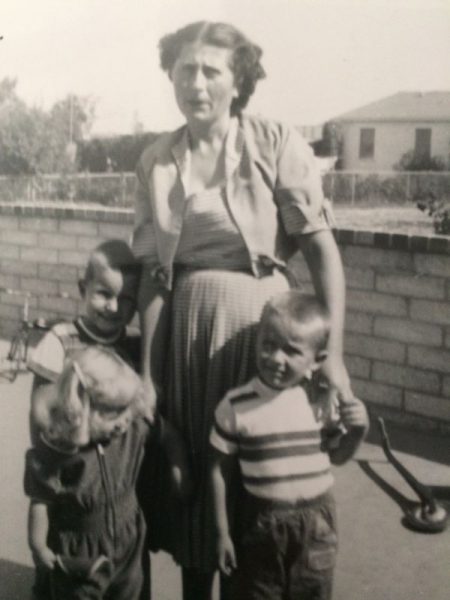 ( My mother Voula with the three of us in our backyard in La Mesa.)
As we walked home from school and were approaching the house, if she was cooking kima we could smell the onions, with cinnamon cooking and would run home hoping it was this meat sauce with pasta!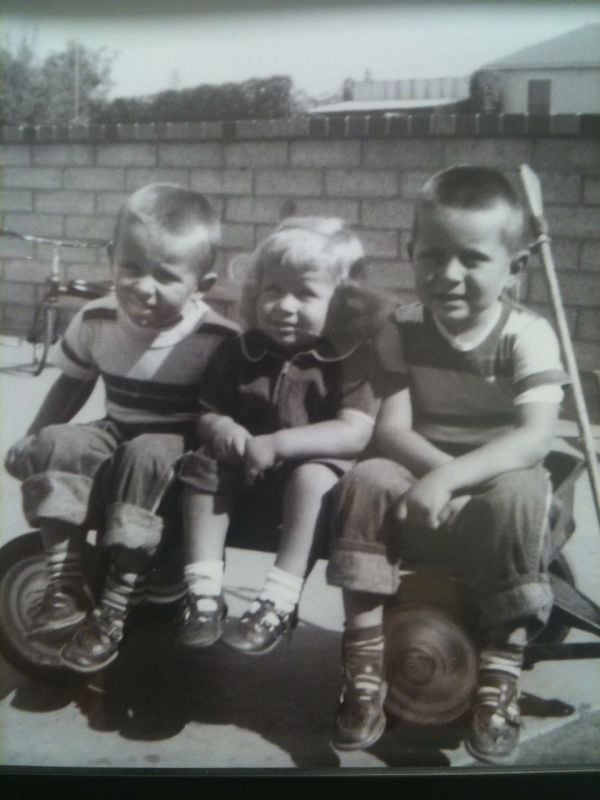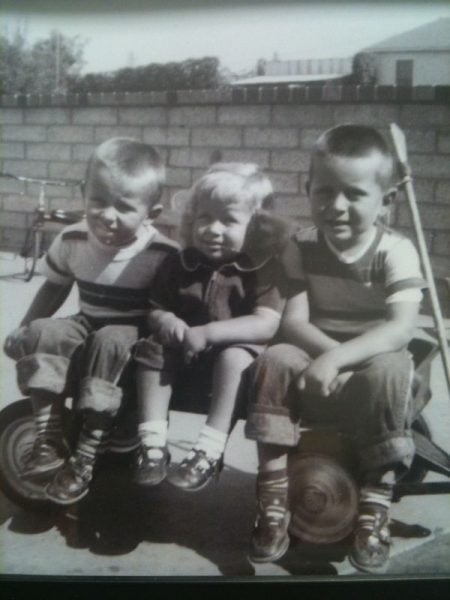 (I'm in the middle with my two brothers Tom and Toss. How I survived those two, only God knows.)
The smells from my mother's kitchen growing up, was a fine memory and the one reason I made sure my kid's experienced the same memories coming from my kitchen. And it was the easiest dish my mother and I could have ever made in minutes and enjoyed by our families.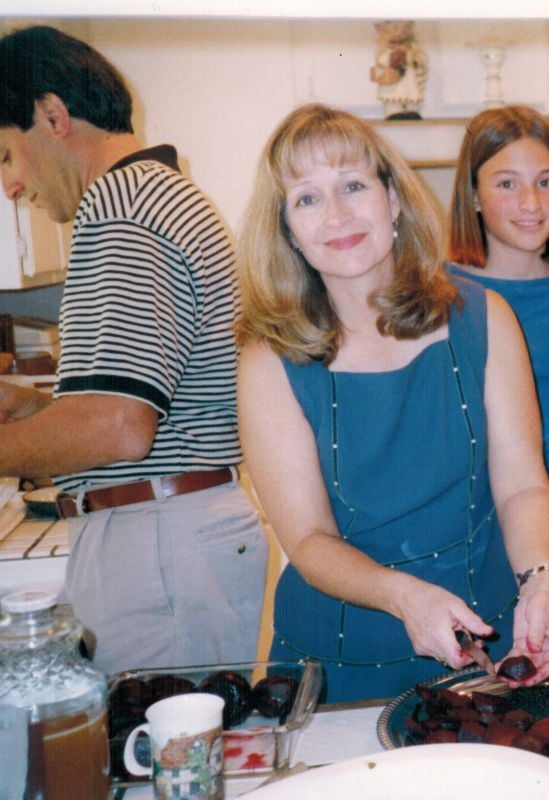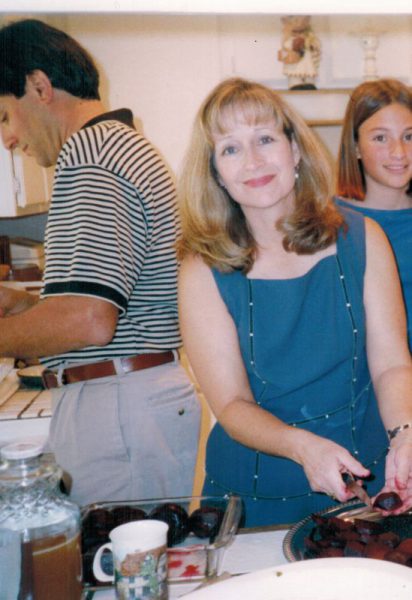 Greek cooking can be simple and delicious, with just a few ingredients and this recipe is one of many.  I bet you would not see this on the menu of a Greek restaurant.  But ask any Greek child and I bet you get the same response, it's hard to beat.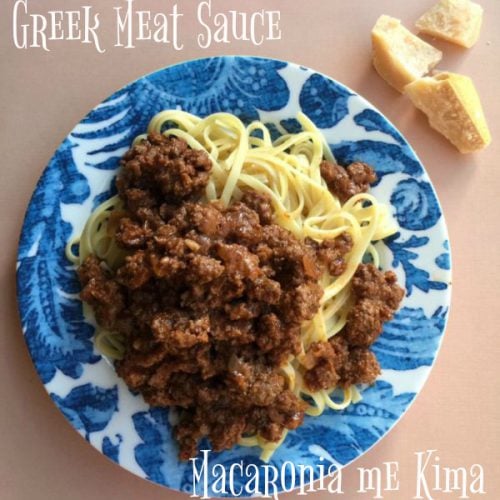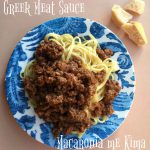 Kima Greek Meat Sauce with Pasta
You can't go wrong with this simple meat sauce for your weekly meals. Once you make this you can find many uses for it.
Ingredients
1/2

cup

minced onion

2

teaspoons

minced garlic

3

tablespoons

butter

1

pound

organic beef or lamb

1

teaspoon

salt

1/2

teaspoon

pepper

1

cup

tomato sauce

1/2

cup

water

1/2

teaspoon

cinnamon

pinch of ground cloves

1/2

cup

red wine

1

pound

cooked pasta

grated cheese such as Parmesan or Greek cheese
Instructions
In a large skillet add the butter and place on medium heat. Add the onions and garlic and saute until softened.

Add the ground meat into the mixture and brown thoroughly. Season with salt and pepper.

Add the tomato sauce and water and bring the mixture to a low boil. Add the cinnamon and cloves and simmer for 45 minutes, stirring often.

Add the wine and simmer for another 15 minutes.

Serve over pasta of your choice.
Can't say anything more but to just enjoy the simplicity of this recipe. Serve it with your favorite pasta and salad.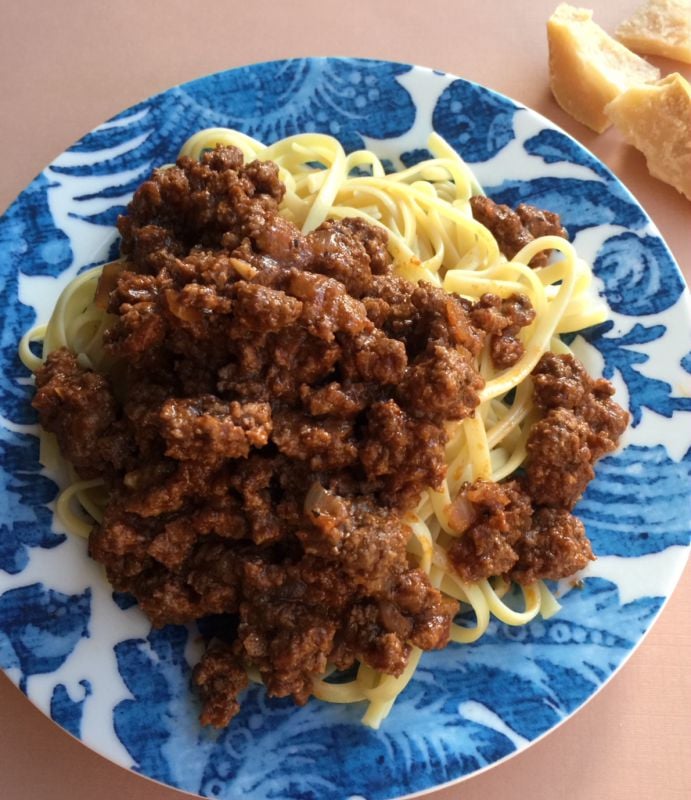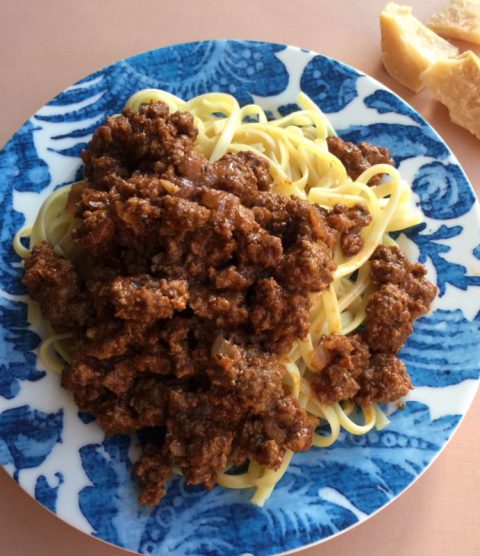 Try and use fresh grass fed beef, here I used Sun and Fed Grass Fed Organic Beef for this recipe. I find it in the frozen section of grocery stores.
Kali Orexi,
Mary
© 2017, Mary Papoulias-Platis. All rights reserved.