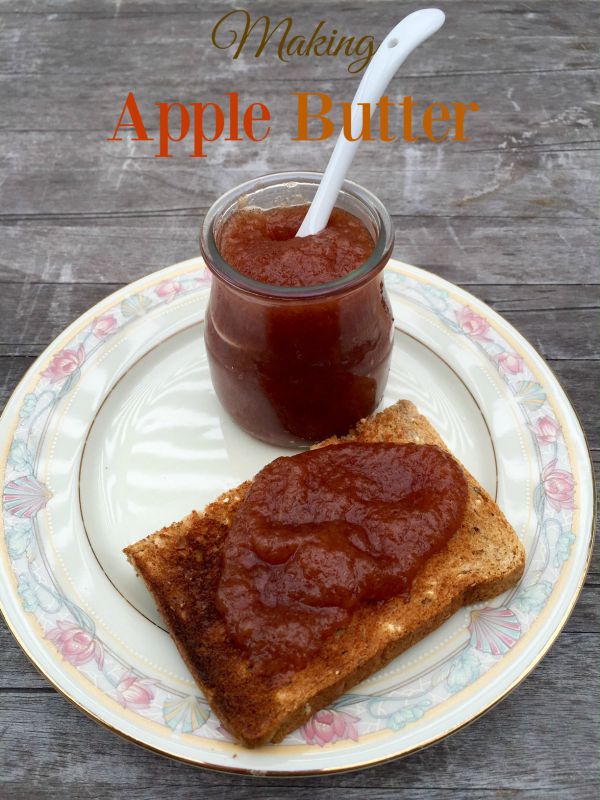 In the late summer as my apples come in, and I need to find new ways to use up my harvest. I do pass them out to friends and family, but some years my crop is very large.  This is when I decide to make apple butter. My kids love this recipe. For many years, my next door neighbor, Connie would send over a few bottles for us to enjoy and we cherished every spoonful. One day she invited me over to watch her make her family recipe. Since then, we would make it our Fall trip up to Julian to buy freshly picked Jonathon apples.  These apples are red with a very tart taste, which is needed for this recipe. After many years of doing this drive, I decided after three kids and a dog, I would buy and plant two of my own apple trees.
They bare enough apples for several pies, breads, and apple butter, which makes my family very happy. It's amazing the look on my children's faces to this day when I tell them I have apple butter for them. It's all worth the time, work and patience it takes to make this butter, our family favorite!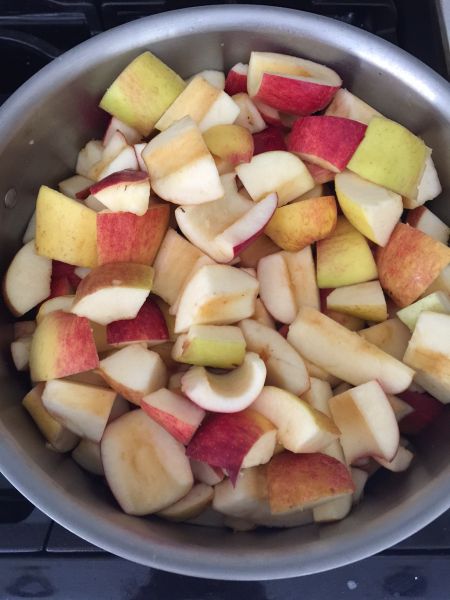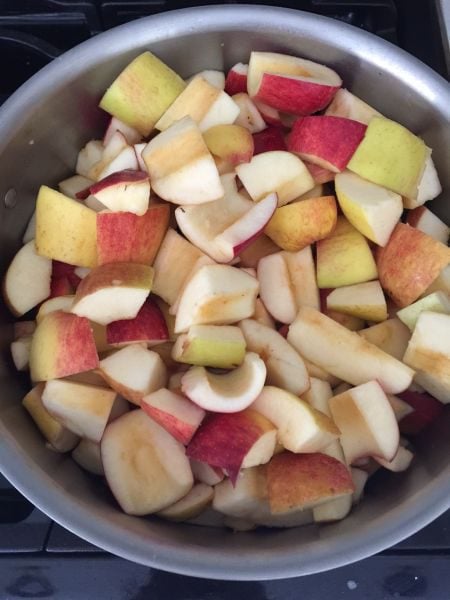 The original recipe calls for Jonathon apples, which we had to drive up to Julian to find. Most markets or farmer's markets now carry them. I used my "Anna" apples here, which are a tart apple.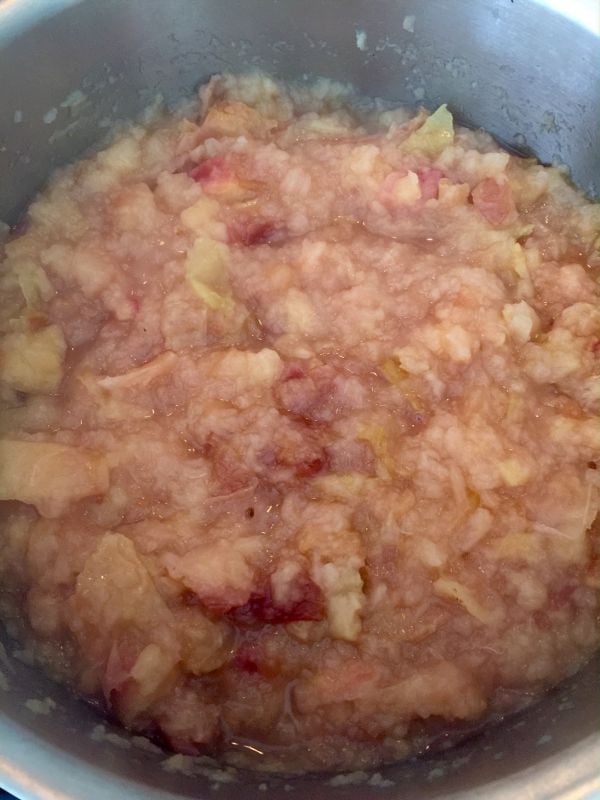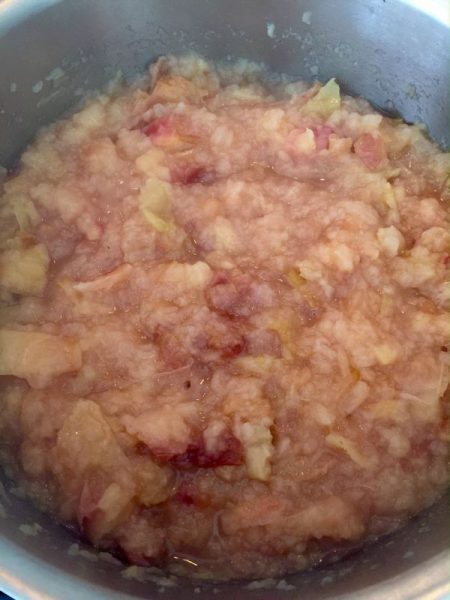 Cook until thick, this will take some time, depending how many apples you used.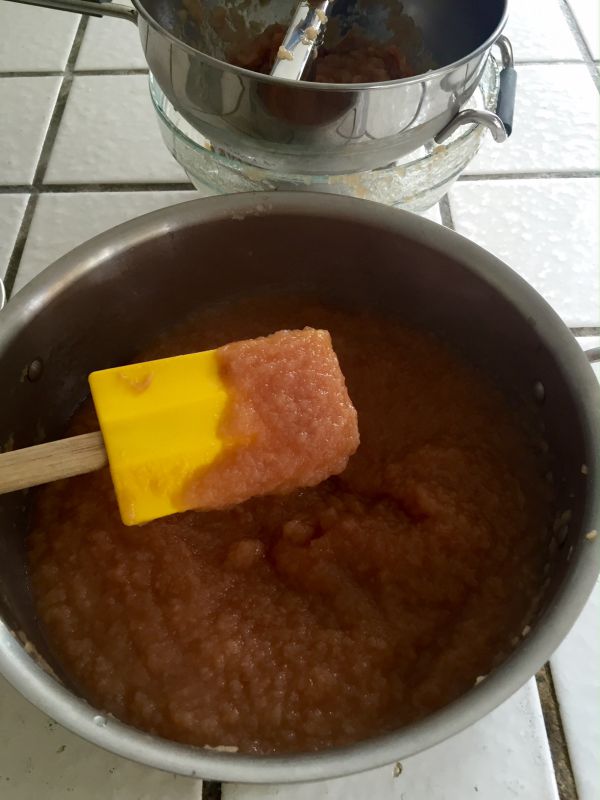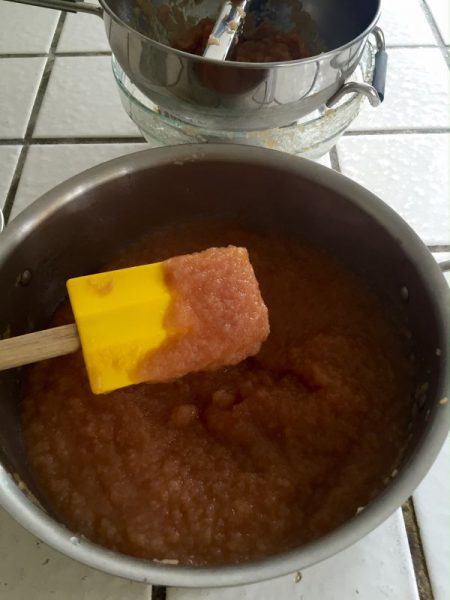 Pass through a food mill or fine sieve and measure before adding spices. After adding the spices cook down until thick.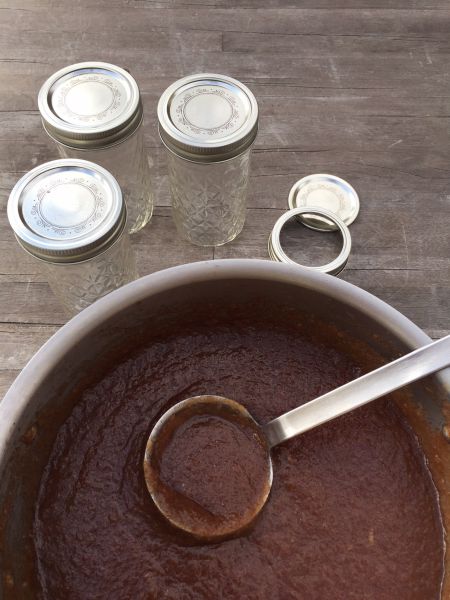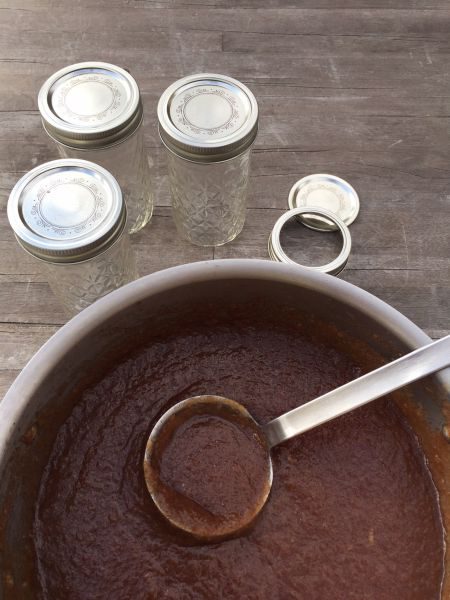 Perfect and ready to can. prepare all your bottles and lids and sterilize in a hot water bath.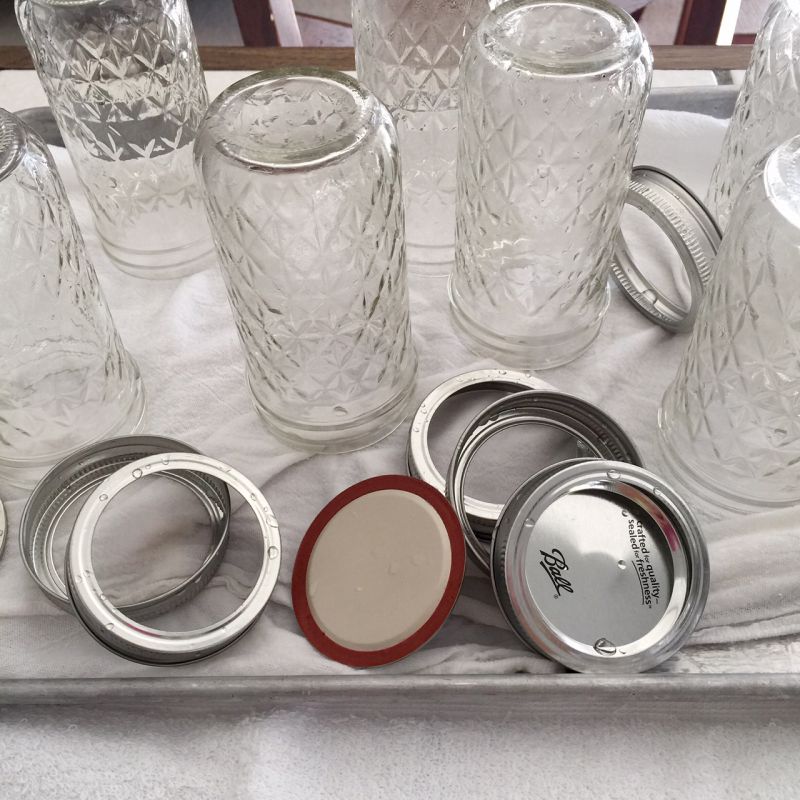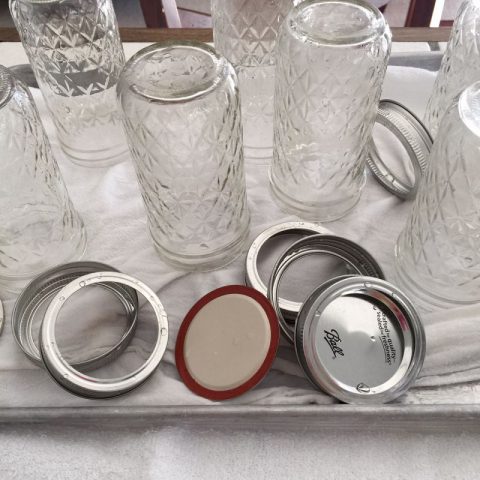 Strain and let cool on a clean towel.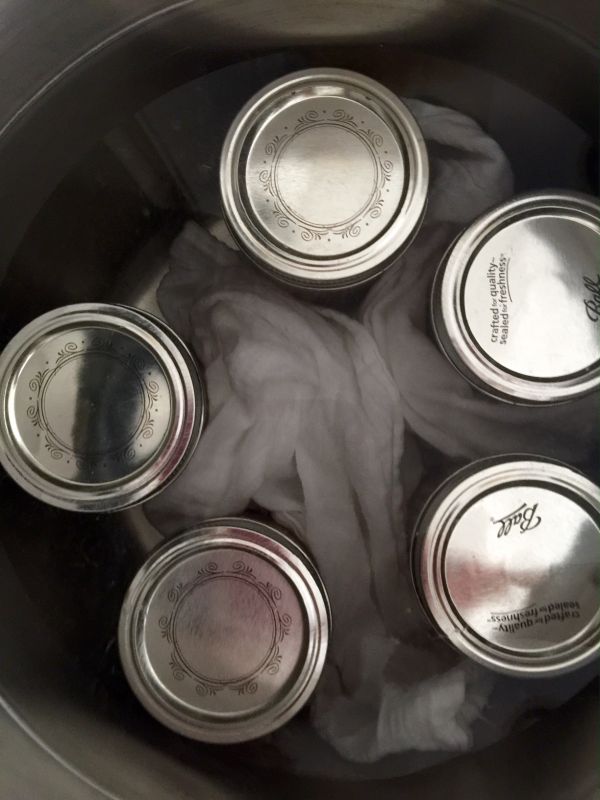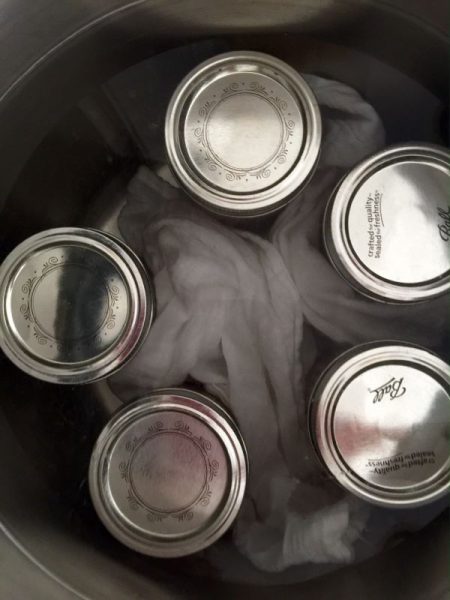 Fill jars and place in a water bath. I use a large pot and place towels in between so the bottles do not touch. If you have a bottle rack this is not necessary.
For more information on canning, go to the  Ball canning site for instructions and canning materials and a How-To guide.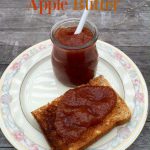 Old-Fashion Apple Butter
This recipe is a family favorite made from all fresh apples and cinnamon. Use on your pancakes, toast, or as a dip.
Ingredients
16

cups

thick apple pulp

about 1/2 bushel

4-6

cups

sugar

4

teaspoons

cinnamon
Instructions
Core and slice apples into chunks. Don't peel.

Add to a large pot and add a little water to prevent scorching. Cook until soft.

Press through a sieve or food mill. Measure pulp it should measure around 16 cups .

Add the cinnamon, and sugar and cook until thick. Stir frequently, to preserve burning.

Pour into sterilized jars and process for 5 minutes.
Recipe Notes
1/2 bushel makes 16 cups.
1 bushel is approx. 20 lbs of apples.
You can easily double this recipe.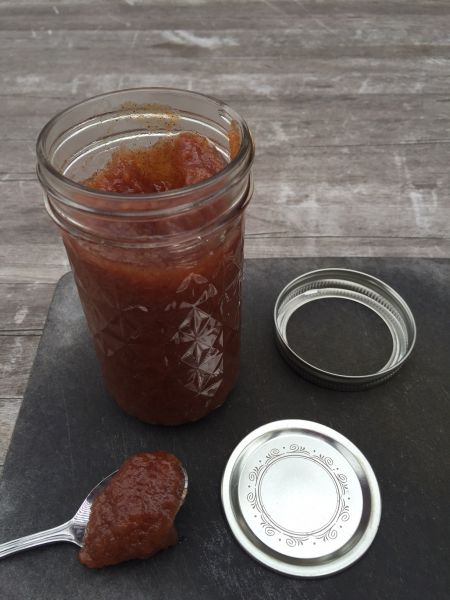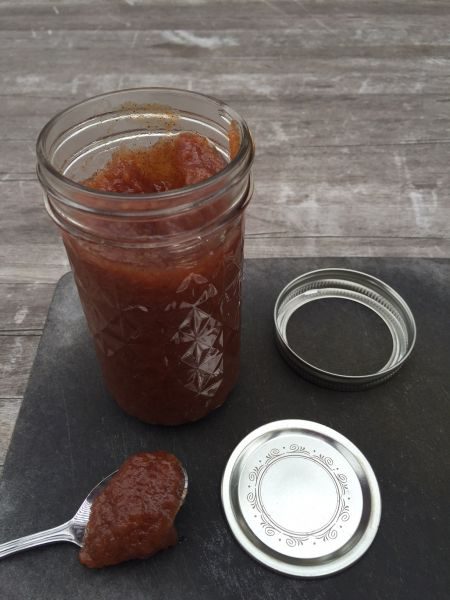 Enjoy for Years to Come!
© 2016 – 2019, Mary Papoulias-Platis. All rights reserved.