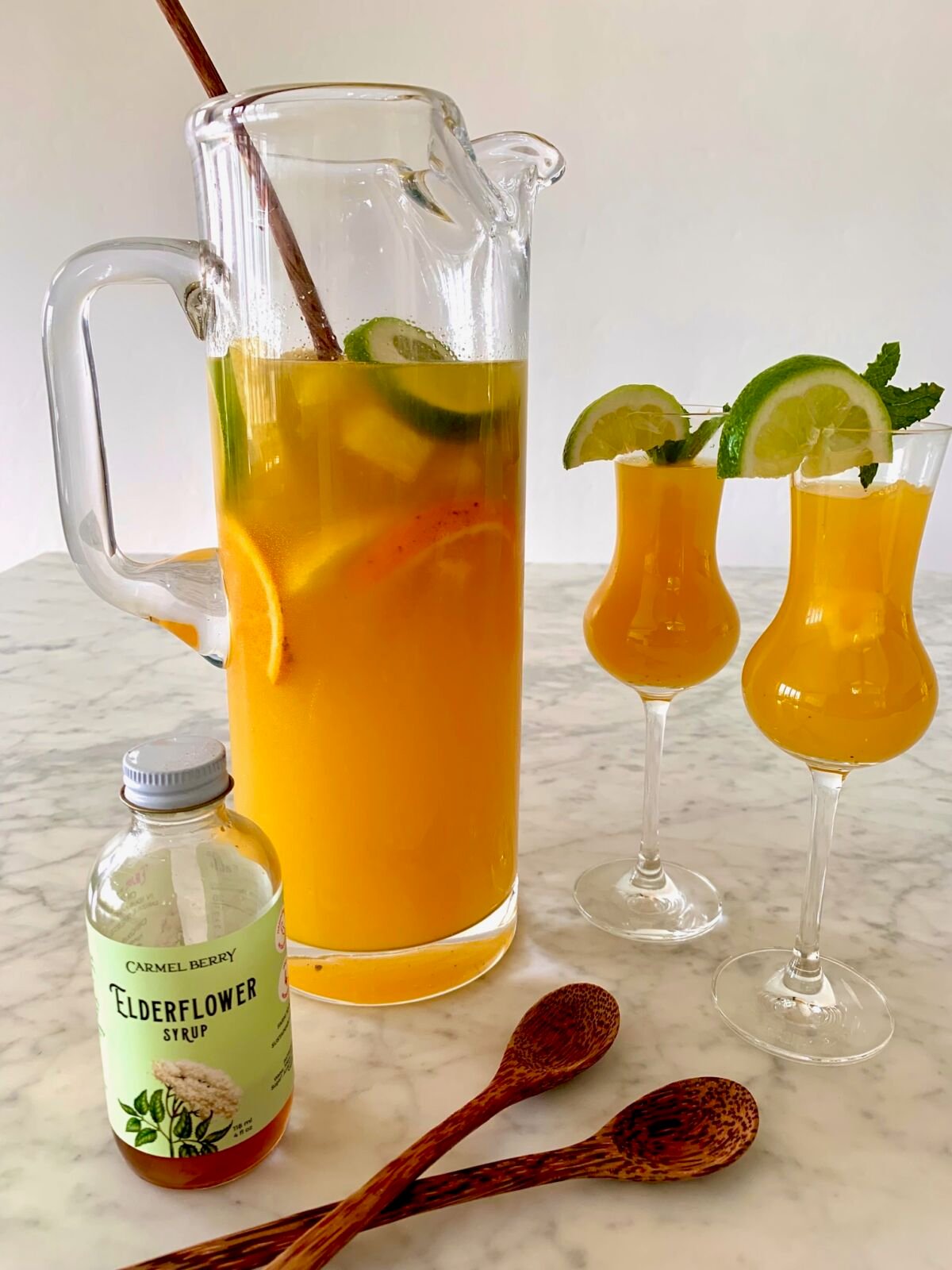 I received a Neon Moon Watermelon from Melissa's Produce in the dead heat of summer! It was perfect timing for sharing this Melon Elderflower Sangria with my family and friends.  This time around, I decided to try a soothing cool drink since the weather here is over 90 degrees. During the summer, all my fruit trees are bearing lemons, limes and oranges in my garden, and a sangria sounded as the perfect outside patio drink for a long-warm summer day. I was pleasantly surprised that the flesh was striking yellow. It had a pleasant sweet fragrance which reminded me of a sweet wine. Making sangrias do serve many guests, and it's a great choice for a large group.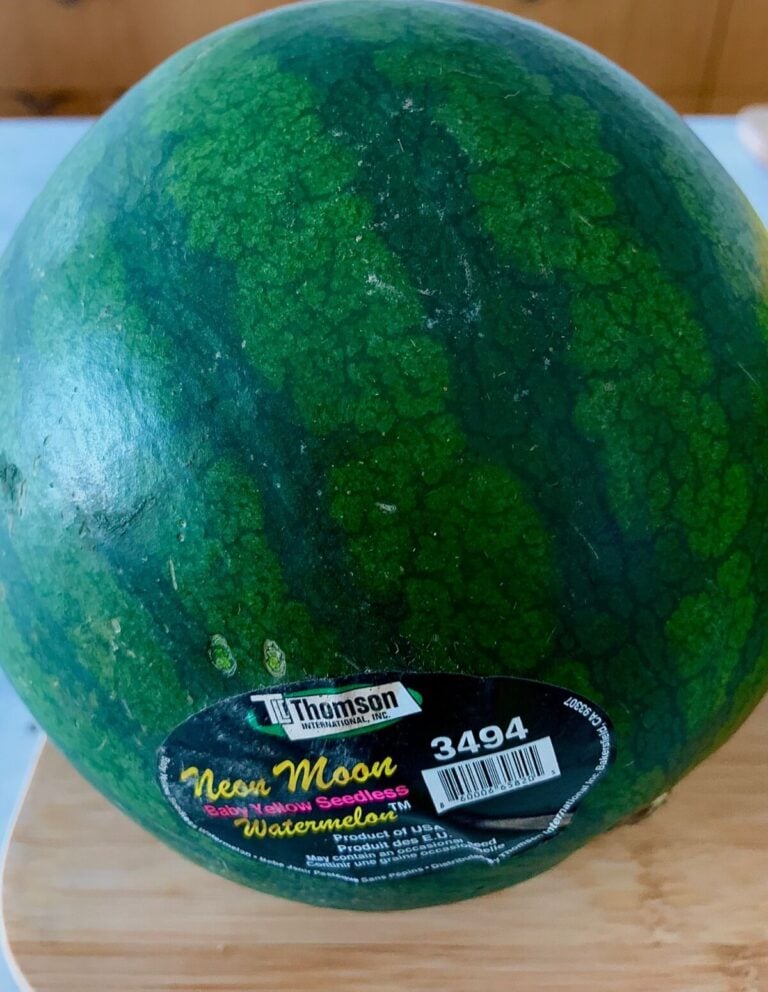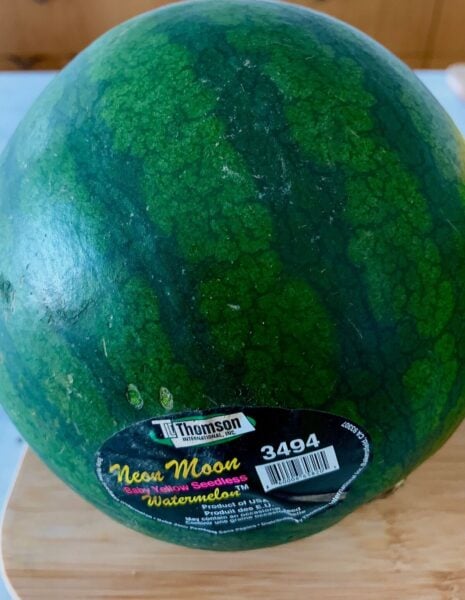 Wait for it…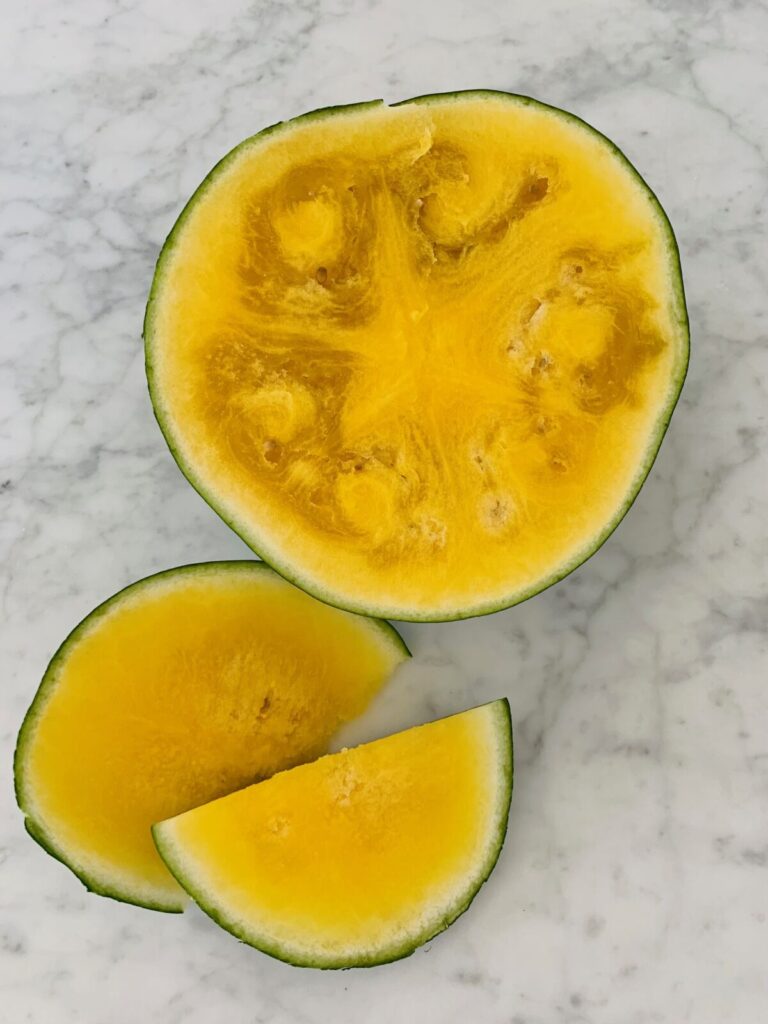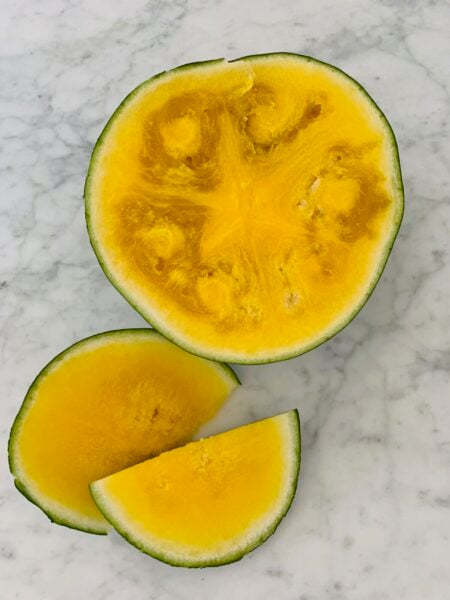 Can you believe this interior flesh!
Once cut into small pieces, place in a blender to blend into juice. Afterwards, strain the juice into a clean bowl.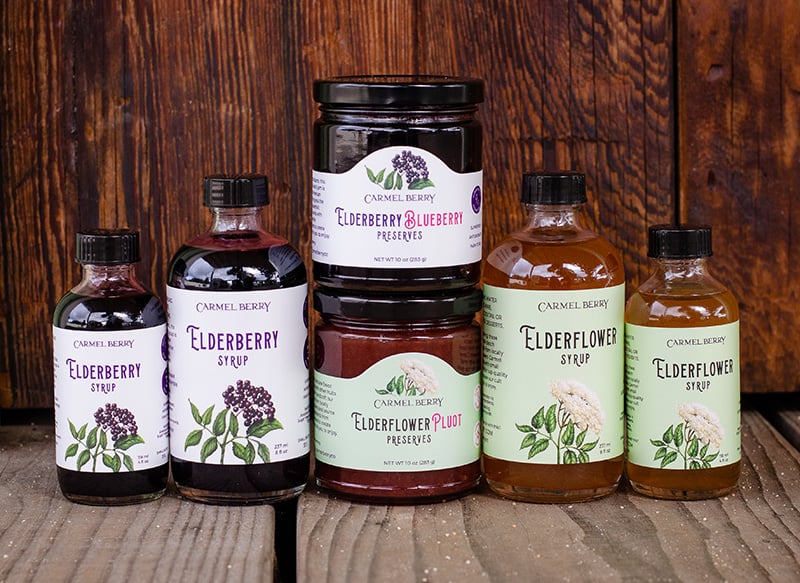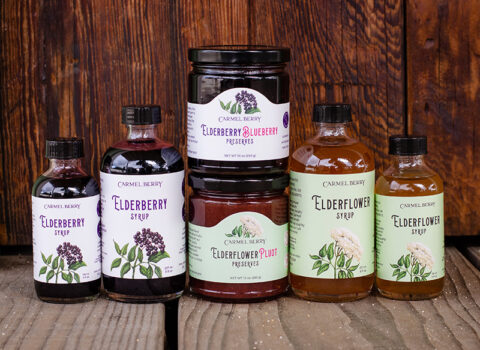 The elderflower I used in this recipe is handcrafted in California, with few ingredients and sustainably sourced. Find the link to their other products on their website at : Carmel Berry Company.
What is Elderflower?
An extract of the flower is used to make medicine. Elderflower is used for colds, influenza (flu), swine flu, bronchitis, diabetes, and constipation.
What does elderflower taste like? It's subtle, a little bit like pear, more of a perfume than a taste. Cordials and liqueurs have a reputation for sweetness, to preserve the fruit. Elderflower is therefore used in small proportions of any recipe.
Elderflower has antibacterial and antiviral properties, and may also alleviate allergies and boost the immune system.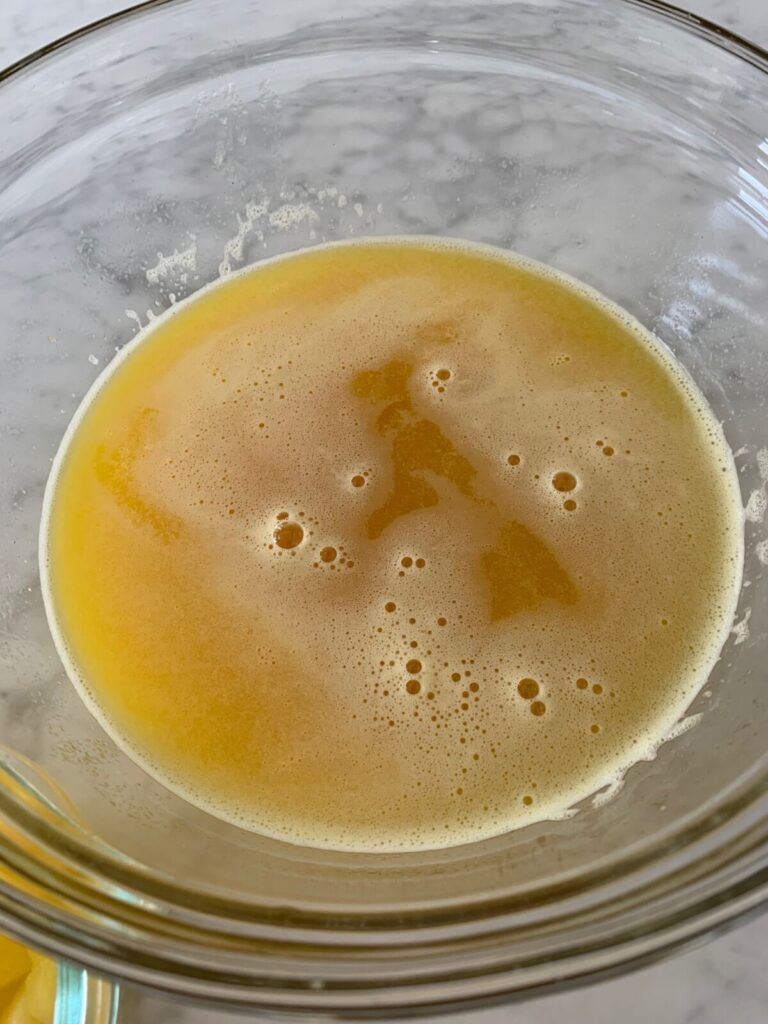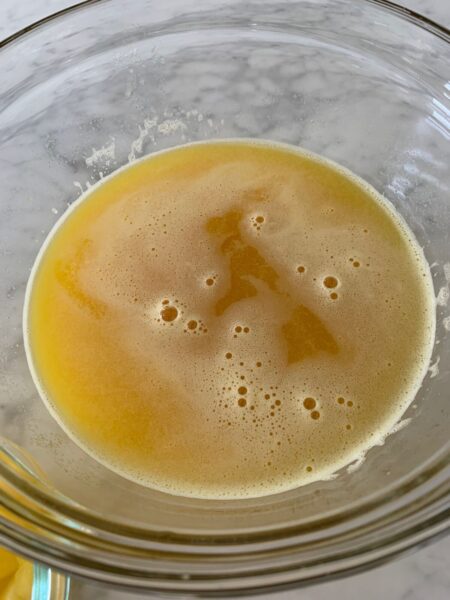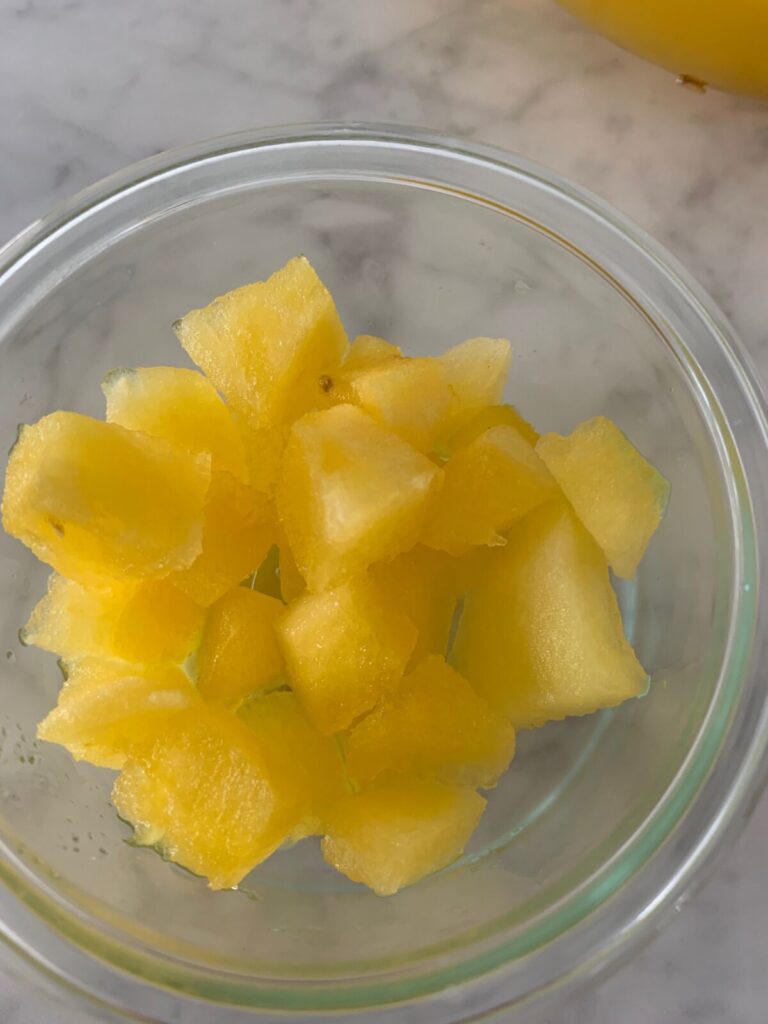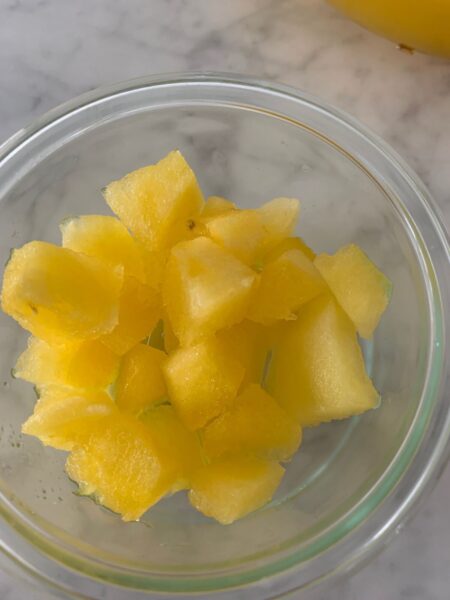 Here's the juice after its' been strained. And the extra melon reserved for the glasses.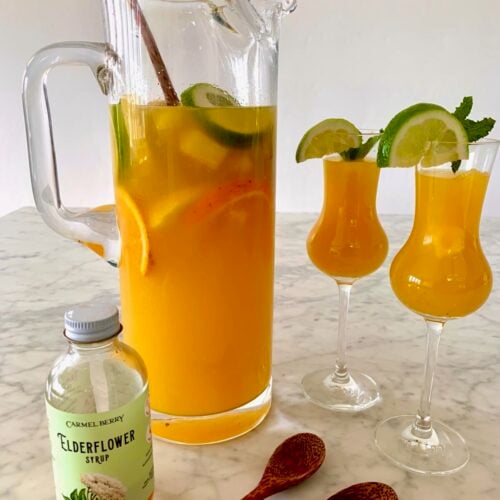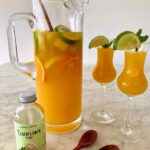 Melon Elderflower Sangria
Any melon can be made into sangria, the wine drink so often served for the long summer days. I chose the Neon Moon yellow melon for it's beautiful bright color. It's quite the refreshing drink!
Ingredients
3

cups

watermelon juice

1

bottle

white wine ( I used a Sauvignon Blanc)

1

cup

fresh lemon juice

1/2

cup

fresh lime juice

1/2

cup

fresh orange juice

2

tablespoons

elderflower syrup

1/4

cup

simple syrup (1/2 water and 1/2 sugar) (see in notes)

Reserve extra melon and cut into tiny cubes for garnish.
Instructions
In a blender, cut up the melon and add to the blender. Blend until smooth and pour through a sieve to remove pulp.

Combine all the ingredients in a large pitcher.

Add slices of fresh fruit, oranges, limes and lemons into the pitcher.

Chill in your refrigerator before serving. Best if made the night before.

Add additional fruit slices to the glasses before serving. Add fresh mint if desired.
Recipe Notes
To make a sugar syrup, place 1/4 cup sugar and 1/4 cup water in a small saucepan. Bring to a simmer until sugar is dissolved.  The recipe is equal parts sugar to water.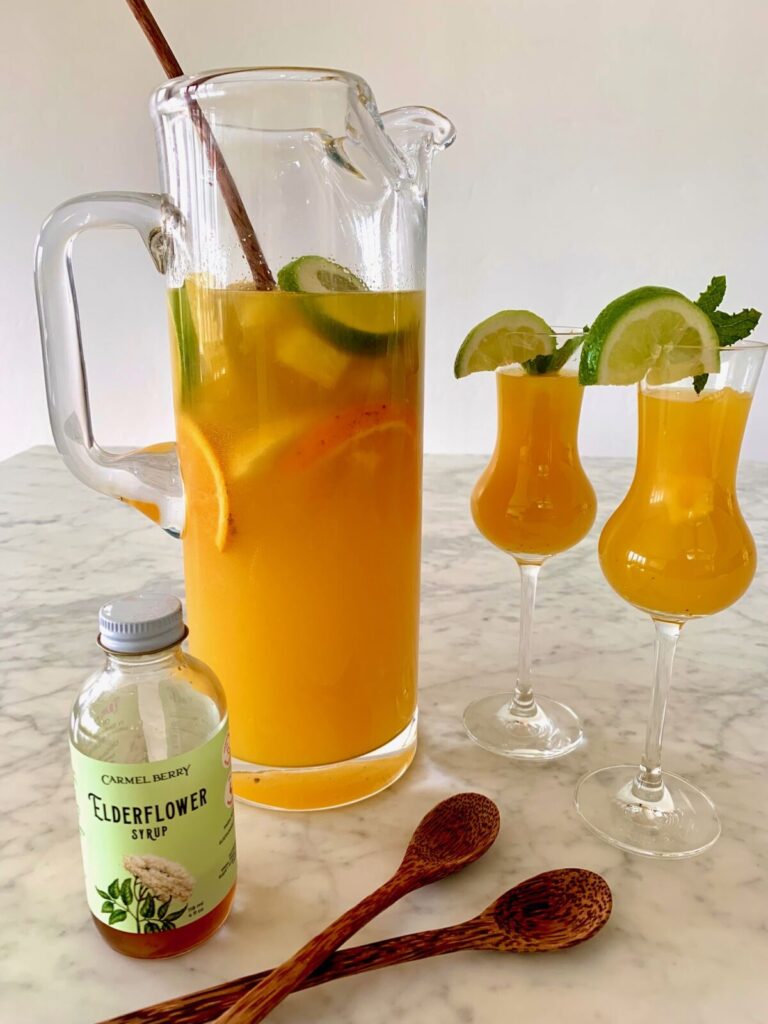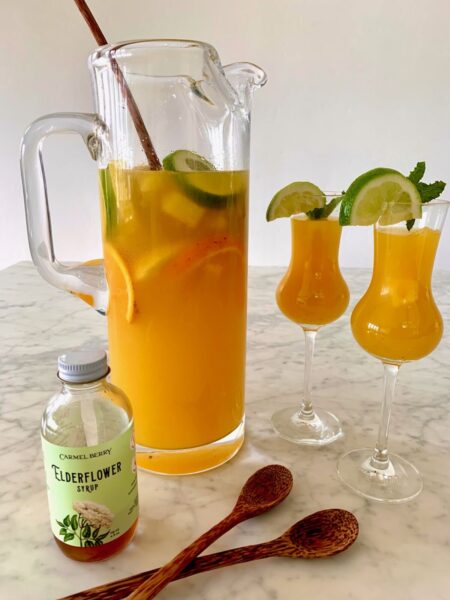 Check out my Greek Cherry Sangia on my blog.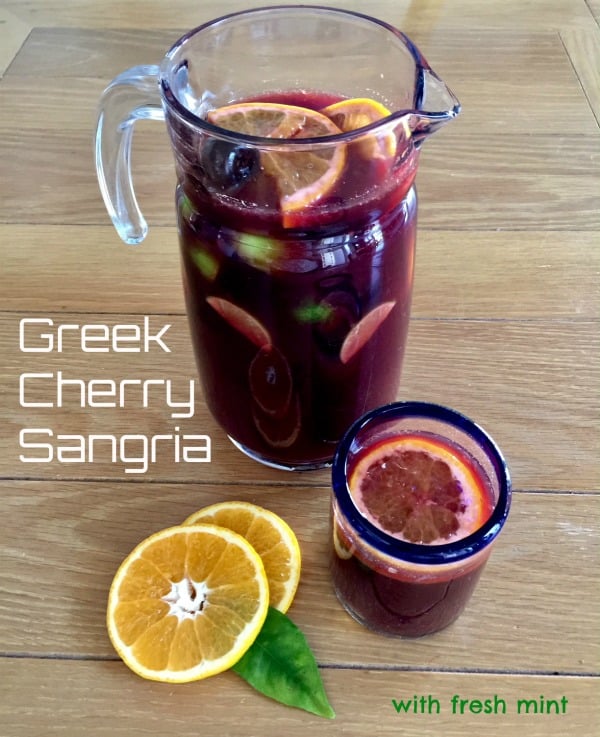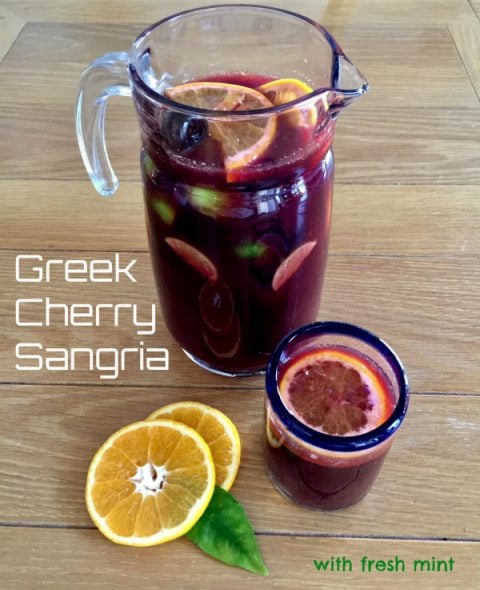 Enjoy your summer with this cool drink!
Mary 
© 2021, Mary Papoulias-Platis. All rights reserved.